Andrea Sandrino Carrea, Fausto Coppi's last "gregario" has died at 88. He was the first to ride the Alpe d'Huez in the yellow jersey of leadership in the Tour de France and probably the only rider to have wept in distress at accidentally leading the race.

Andrea Carrea was born in Gavi Ligure in 1924 (August 14). He raced as a professional from 1948 to 1958 and he was one of the loyal domestiques of Fausto Coppi.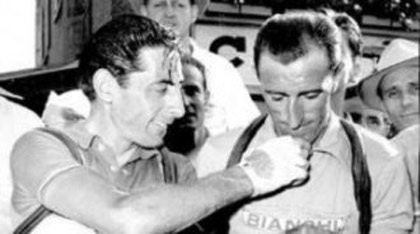 The Alpe d'Huez was introduced into the Tour de France in 1952. Carrea was riding as a domestique for Coppi that year.
At the previous stage before the Tour hit the Alpe d'Huez first time in history, a group broke away and Carrea went with the escapees to protect Coppi's interests. Until he crossed the finish line, Carrea had no idea that he had become the race leader. When officials told him, he looked bewildered, then distressed, and burst into tears. He had to be dragged to the podium ceremony. He had oustaged Coppi and he dreaded the consequences, and he said that: "Without knowing it, I had slid into the important break of the day and at Lausanne, to my great surprise, I heard I had inherited a jersey destined for champions. For me, it was a terrible situation."
As a result he became the first cyclist to ride the Alpe d'Huez in the yellow jersey. The Alpe d'Huez stage was won by Coppi, who took the yellow jersey from Carrea and became first rider to triumph on the legendary Alpe d'Huez in Tour de France history; "Il Campionissimo" also win the Tour .
For years after retiring, he rode up Alpe d'Huez ahead of the Tour de France, recognized only rarely by spectators. It was, he said, "A pilgrimage that nothing would make me miss."
At the time of his death (January 13, 2013), Carrea lived at Novi Ligure, close to Fausto Coppi's former home, with his wife Anna and his son Marco. He died at about 4.30, probably due to a heart attack.
Correction – February 18, 2013
Carrea was not Coppi's last gregario, because the Frenchman Raphaël Géminiani is still alive. (He is one of four children of Italian immigrants, born Clermont-Ferrand, France, 12 June 1925)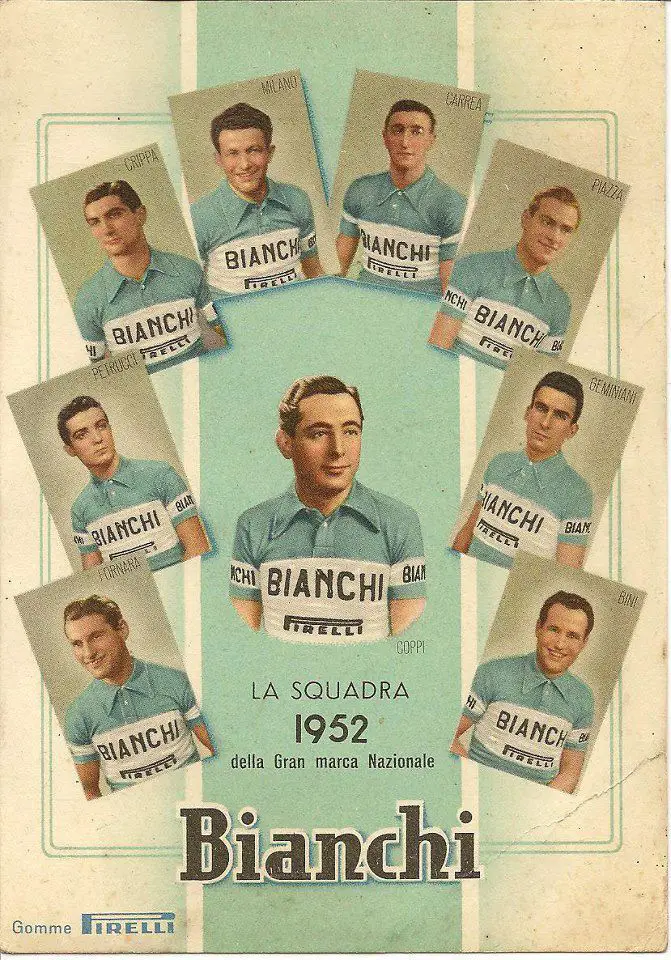 Latest posts by M. Özgür Nevres (see all)