Stage 16 of Giro d'Italia 2013 edition is a Medium Mountain stage between Valloire and Ivrea, starting in France and finishing in Italy. The length of the course is 238 kilometers.

STAGE DETAILS
DATE: May 21 2013, Tuesday
STAGE TYPE: Medium Mountain
START-FINISH: Valloire (1457 m) > Ivrea (245 m)
LENGTH OF THE COURSE: 238 km
DIFFICULTY:


<< Previous Stage | All stages of Giro d'Italia 2013 | Next Stage >>
Profile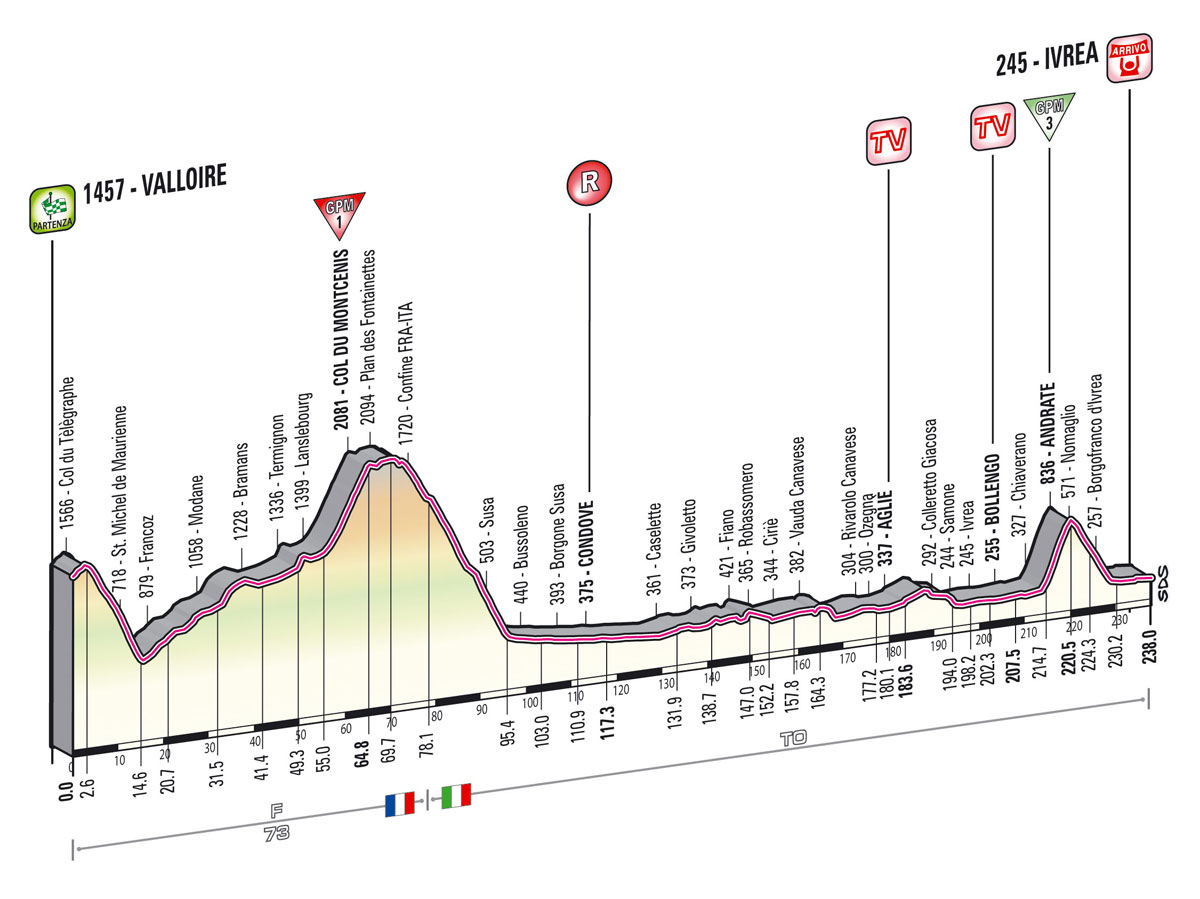 Map
Last kilometers
Climbs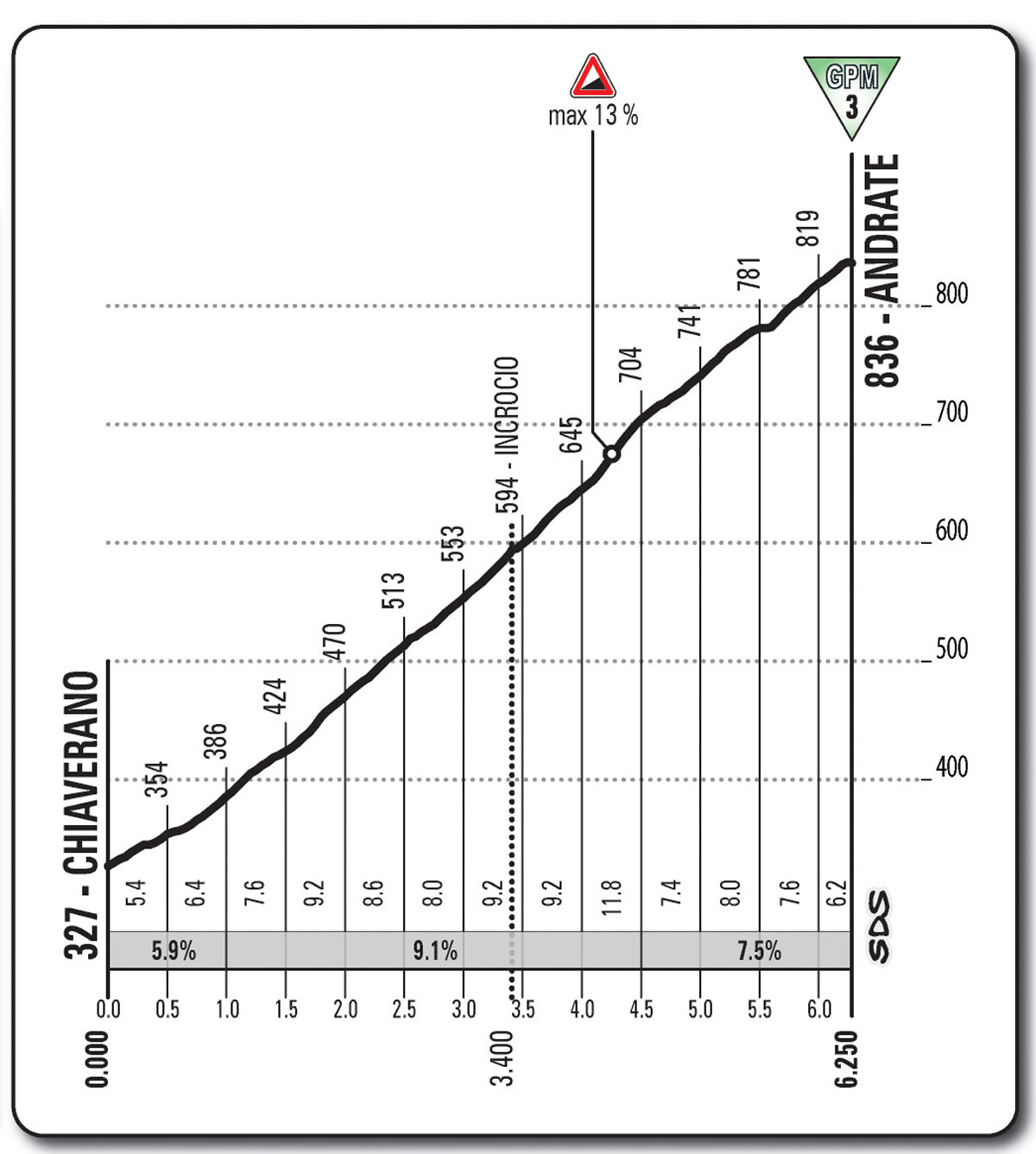 There are 2 main climbs in the stage route:
Col du Mont Cenis (64.8th km, 2081 m): peloton will climb up second time to Col du Mont Cenis. Starting at 14.6th kilometer at St. Michel de Maurienne (718 m). Riders will gain 1363 meters in 50.2 kilometers (average 2.7%). The peloton will pass the France/Italy border at the decent of this climb, at 78.1st kilometer, with the elevation of 1720 meters.
Andrate (220.5th km, 836 m): starting at 214.7th kilometer at Chiaverano (327 m). Riders will gain 509 meters in 5.8 kilometers (average 8.7%, 13% max).
Andrate is a comune (municipality) in the Province of Turin in the Italian region Piedmont, located about 50 km north of Turin. As of 31 December 2004, it had a population of 487. (wiki)
Start: Valloire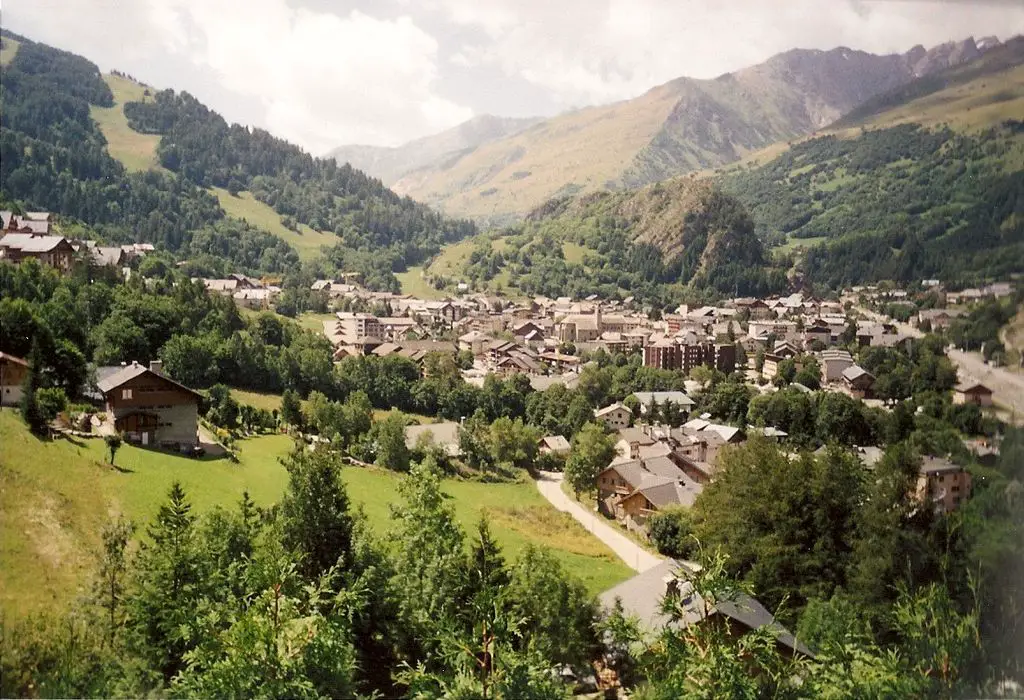 Valloire is a commune in the Savoie department in the Rhône-Alpes region in south-eastern France.
The ski resort Valloire-Galibier is located in the commune, at the foot of the Col du Télégraphe and next to the ski resort of Valmeinier, (the alps) France. (wiki)
Finish: Ivrea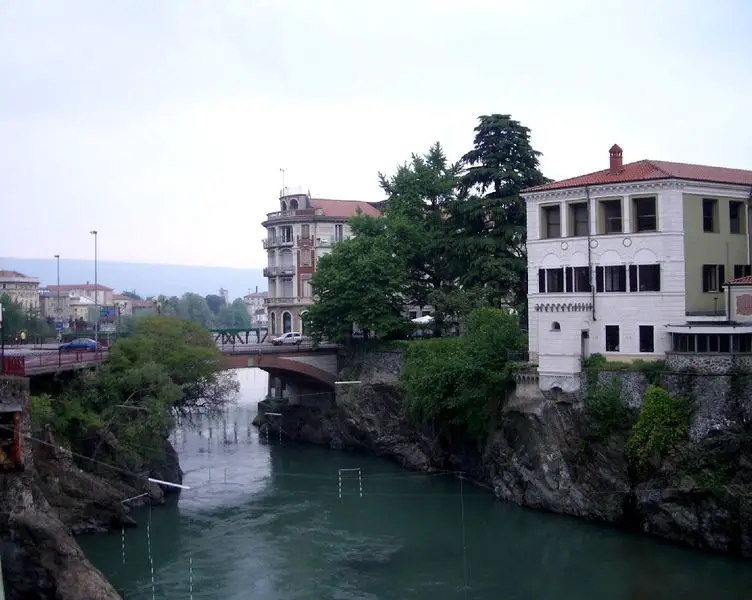 Ivrea is a town and comune of the province of Turin in the Piedmont region of northwestern Italy. Situated on the road leading to the Aosta Valley (part of the medieval Via Francigena), it straddles the Dora Baltea and is regarded as the centre of the Canavese area. Ivrea lies in a basin that, in prehistoric times, formed a great lake. Today a number of five smaller lakes — Sirio, San Michele, Pistono, Nero and Campagna — dot the area around the town.
During the 20th century its primary claim to fame was as the base of operations for Olivetti, a renowned manufacturer of typewriters, mechanical calculators and, later, computers. The company no longer has an independent existence, though its name still appears as a registered trademark on office equipment manufactured by others. In 1970 about 90,000 people (including commuters from Southern Italy) lived and worked in the Ivrea Area. When Olivetti closed its operations the population sensibly dropped. (wiki)
Latest posts by M. Özgür Nevres
(see all)