Stage 17 of Giro d'Italia 2013 edition is a flat stage between Caravaggio and Vicenza. The length of the course is 217 kilometers.

STAGE DETAILS
DATE: May 22 2013, Wednesday
STAGE TYPE: Flat
START-FINISH: Caravaggio (107 m) > Vicenza (35 m)
LENGTH OF THE COURSE: 217 km
DIFFICULTY:


<< Previous Stage | All stages of Giro d'Italia 2013 | Next Stage >>
Profile
Map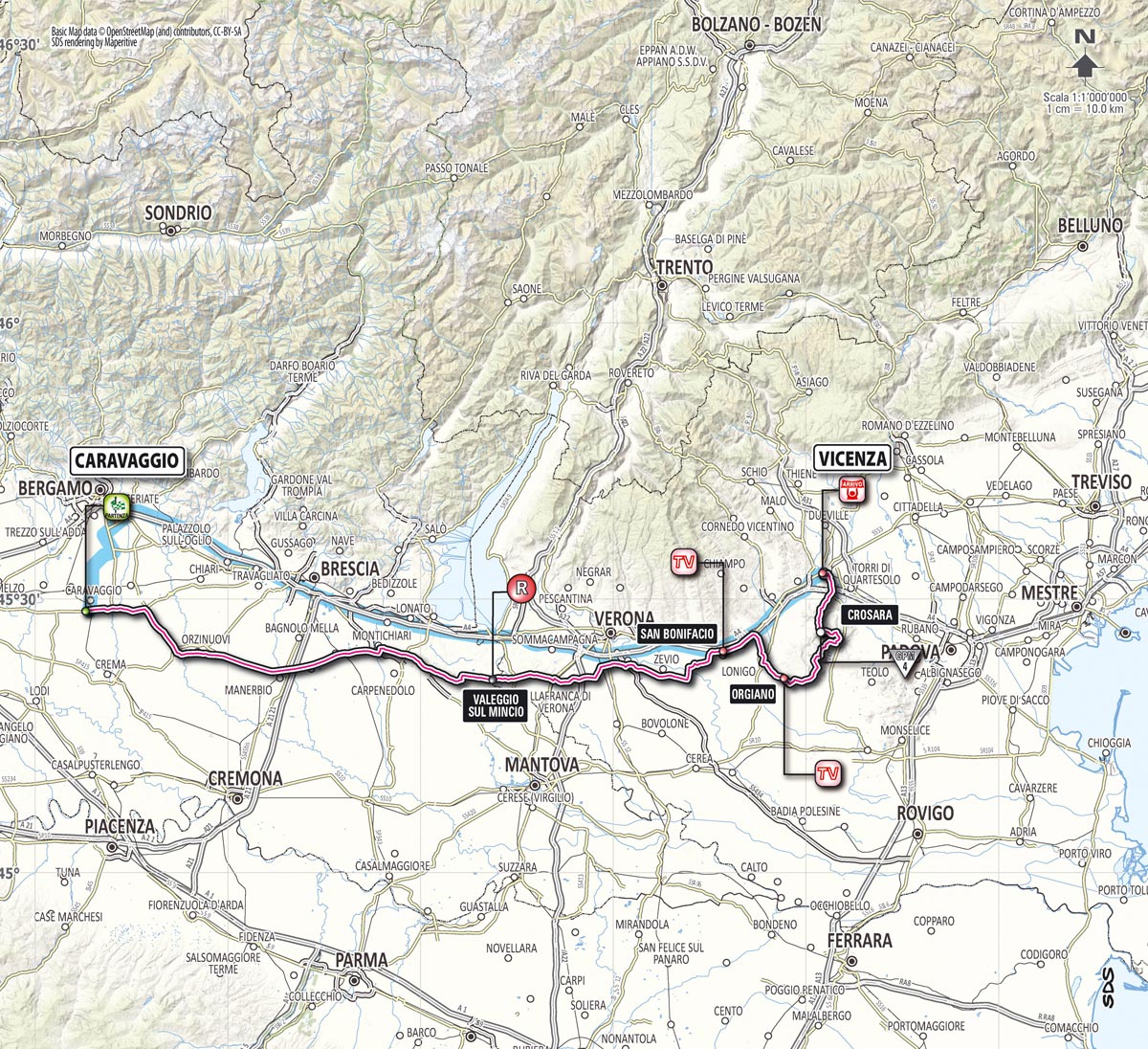 Last kms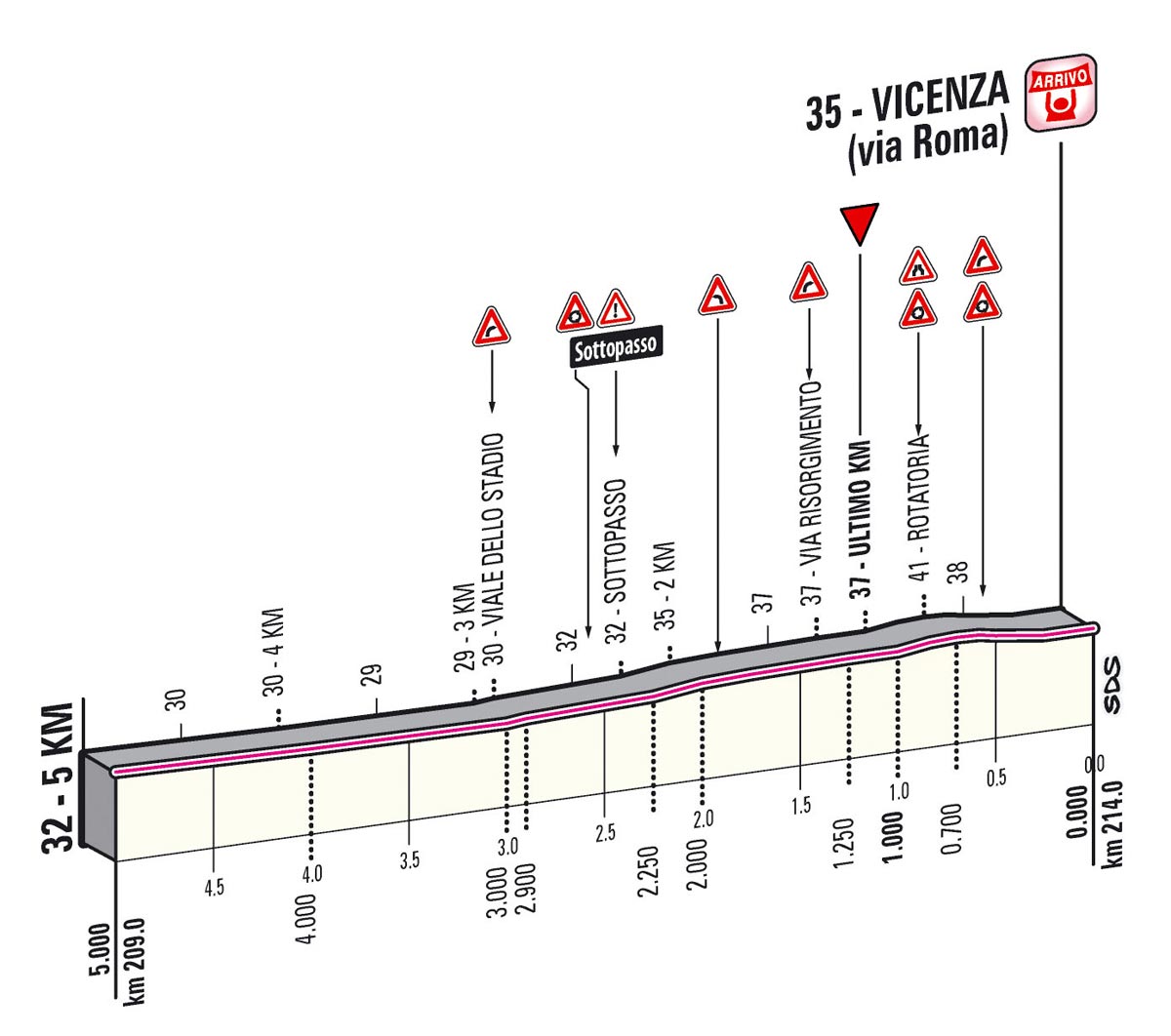 Climbs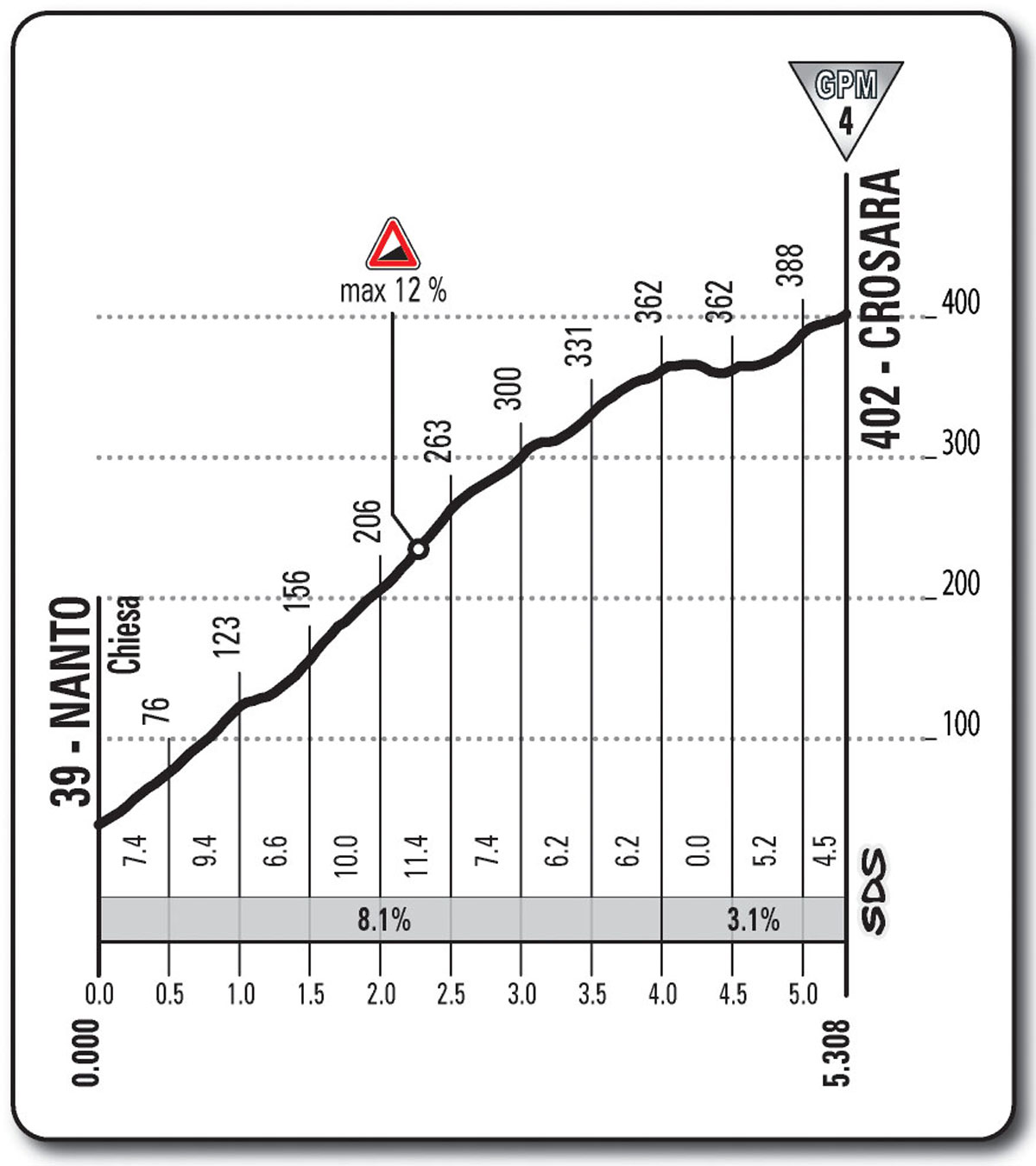 There is only one serious climb on the route: Crosara (at the 197.9th km, 402 m). Starting at 192.6th kilometer at Nanto (39 m). Riders will gain 363 meters in 5,3 kilometers (average 6.8%, 12% max).
Start: Caravaggio
Caravaggio (also known locally as Careàs) is a town and comune in the province of Bergamo, in Lombardy, Italy, 40 kilometres east of Milan. (wiki)
Finish: Vicenza
Vicenza is a city in north-eastern Italy, is the capital of the eponymous province in the Veneto region, at the northern base of the Monte Berico, straddling the Bacchiglione. Vicenza is approximately 60 km west of Venice and 200 km east of Milan.Vicenza is a thriving and cosmopolitan city, with a rich history and culture, and many museums, art galleries, piazzas, villas, churches and elegant Renaissance palazzi. With the Palladian Villas of the Veneto in the surrounding area, and his renowned Teatro Olimpico (Olympic Theatre), the "city of Palladio" has been enlisted as UNESCO World Heritage Site since 1994. (wiki)
Latest posts by M. Özgür Nevres
(see all)