Stage 18 of Giro d'Italia 2013 edition is an Individual Time Trial stage with summit finish, between Mori and Polsa. The length of the almost completely uphill course is 20.6 kilometers.

STAGE DETAILS
DATE: May 23 2013, Tursday
STAGE TYPE: Individual Time Trial with Summit Finish
START-FINISH: Mori Velodrome (181 m) > Polsa (1205 m)
LENGTH OF THE COURSE: 20.6 km
DIFFICULTY:


<< Previous Stage | All stages of Giro d'Italia 2013 | Next Stage >>
Profile
Map
Last kms profile
Climbs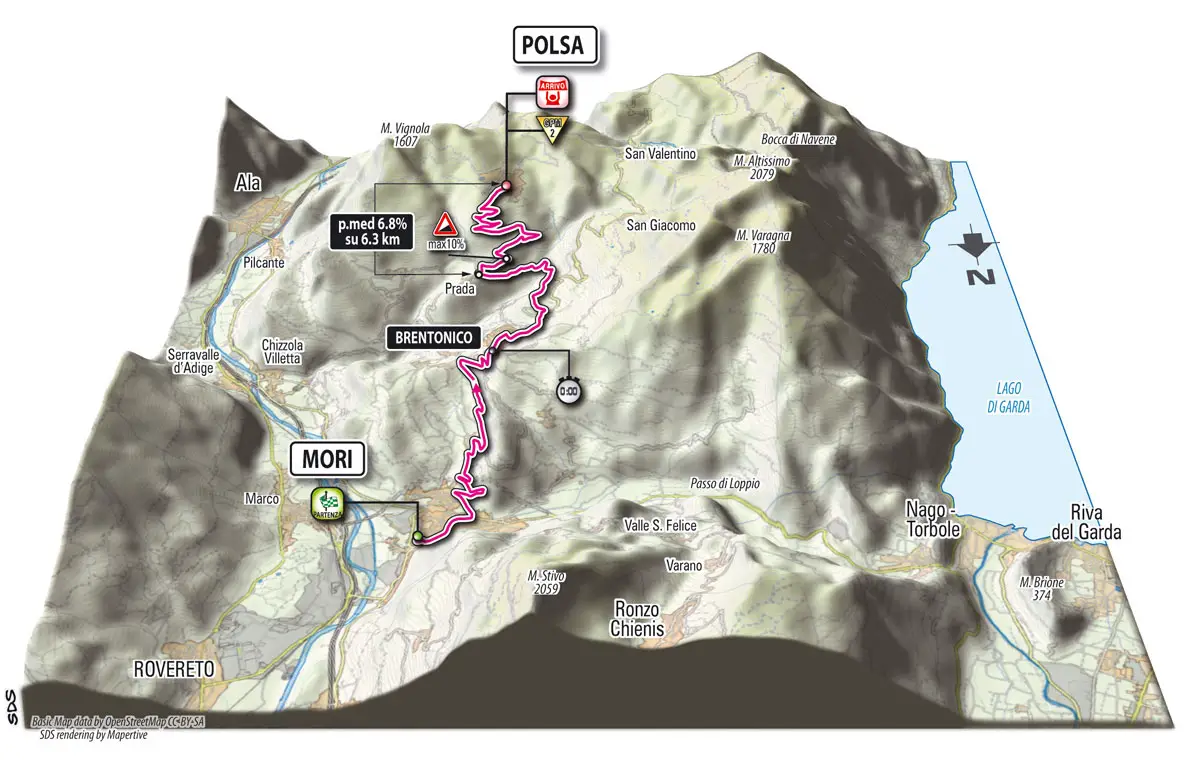 The course can be broken down into 3 parts:The length of the first part is 8.1 km with 6.1% average gradient. Riders will gain 471 km to Brentonico (668 m) and there will be stage's only time check.The second part is easiest part, contains some short downhills. Riders will continue gaining elevation but the average gradient is only 2.1% in 5 km.
The last part is the toughest: from Prada (773 m) to Polsa (1205 m), riders will gain 431 meters in 6.35 km with 6.8% average, 10% max. gradient.
Start: Mori
Mori is a comune (municipality) in Trentino in the northern Italian region Trentino-Alto Adige/Südtirol, located about 25 km southwest of Trento. As of 31 December 2004, it had a population of 8,823. (wiki)
Finish: Polsa
Polsa is a ski resort in Trentino in the northern Italy.
Latest posts by M. Özgür Nevres
(see all)