Stage 21, the last stage of Giro d'Italia 2013 edition is a flat course between Riese Pio X and Brescia. The length of the course is 199 kilometers.
STAGE DETAILS
DATE: May 26 2013, Sunday
STAGE TYPE: Flat
START-FINISH: Riese Pio X (59 m) > Brescia (136 m)
LENGTH OF THE COURSE: 199 km
DIFFICULTY:


<< Previous Stage | All stages of Giro d'Italia 2013
The stage will be a celebration and sprint stage like Tour de France or Vuelta a España's last stages. In recent years, the Giro d'Italia was ending with an Individual Time Tral. 2013 will be different. After 161.3rd km, the peloton will turn 6 laps in Brescia (each lap is 6.3 km).
Riese Pio X
Riese Pio X(regularly shortened Riese) is a municipality in northeast Italy located in the province of Treviso in the Region of Veneto. The community's name, much like that of Sotto il Monte Giovanni XXIII, commemorates its most famous son, Giuseppe Sarto, who later became Pope Pius X (Italian: Pio X). As of 2007 Riese had an estimated population of 10,660. (wiki)
Brescia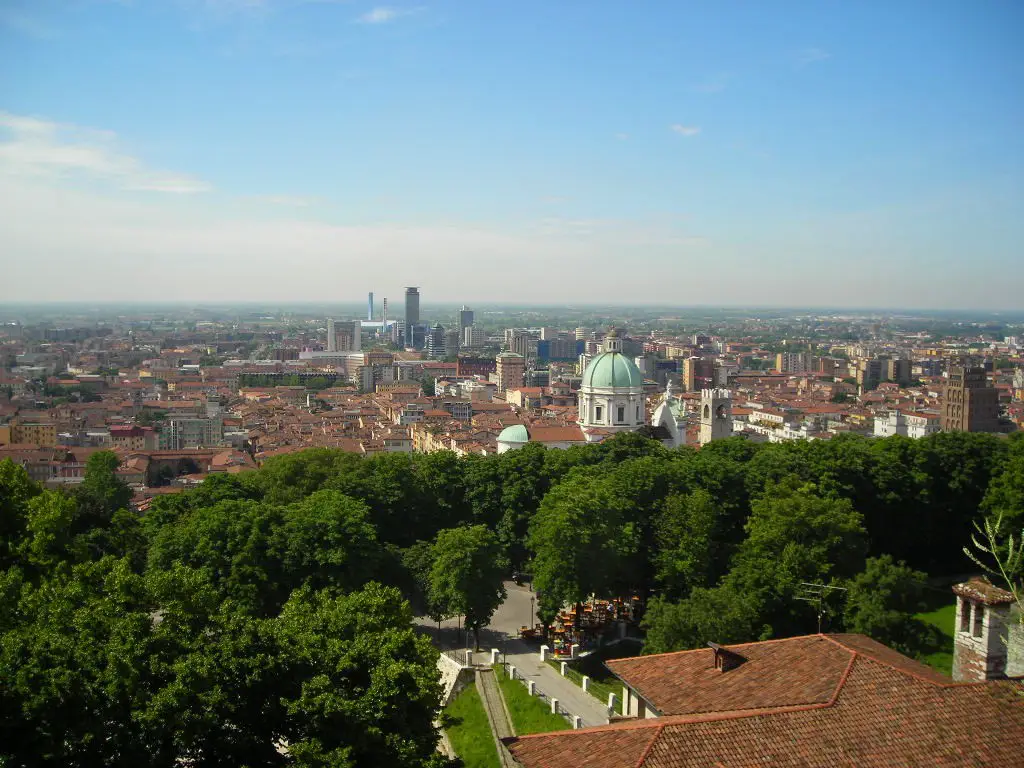 Brescia is a city and comune in the region of Lombardy in northern Italy. It is situated at the foot of the Alps, between the Mella and the Naviglio, with a population of around 197,000. It is the second largest city in Lombardy, after the capital, Milan. The city is the administrative capital of the Province of Brescia, one of the largest in Italy, with about 1,200,000 inhabitants. The ancient city of Brixia, Brescia has been an important regional centre since pre-Roman times and a number of Roman and medieval monuments are preserved, among the latter the prominent castle. The city is at the centre of the third-largest Italian industrial area, concentrating on mechanical and automotive engineering and machine tools, as well as the Beretta arms firm. Its companies are typically small or medium-sized enterprises, often with family management. The financial sector is also a major employer, and the tourist trade benefits from the proximity of Lake Garda, Lake Iseo and the Alps. (wiki)
I am a software developer, an ex-racing cyclist (at the amateur level) and a science enthusiast. Also an animal lover! I write about cycling on this website, cycling-passion.com. You can check out my social media profiles by clicking on their icons.
Latest posts by M. Özgür Nevres (see all)