Stage 4 of Giro d'Italia 2013 edition is a medium mountain stag between Policastro Bussentino and Serra San Bruno. The length of the course is 246 km, which is the longest in 96th edition of Giro.
STAGE DETAILS
DATE: May 07 2013, Tuesday
STAGE TYPE: Medium mountain
START-FINISH: Policastro Bussentino (8m) > Serra San Bruno (804m)
LENGTH OF THE COURSE: 246 km
DIFFICULTY:


<< Previous Stage | All stages of Giro d'Italia 2013 | Next Stage >>
The stage is mostly flat, but there are two main climb in last 57 km. First, Vibo Valentia, starting at 187.6th km, highest point is 477m, with 468 meters of elevation gain in 21km (2.2% average). Then the second climb will be the summit finish: Croce Ferrata, starting at Soriano Calabro (226.3rd km), highest point is 907m, with 670 meters of elevation gain in 17.7km (3.8% average).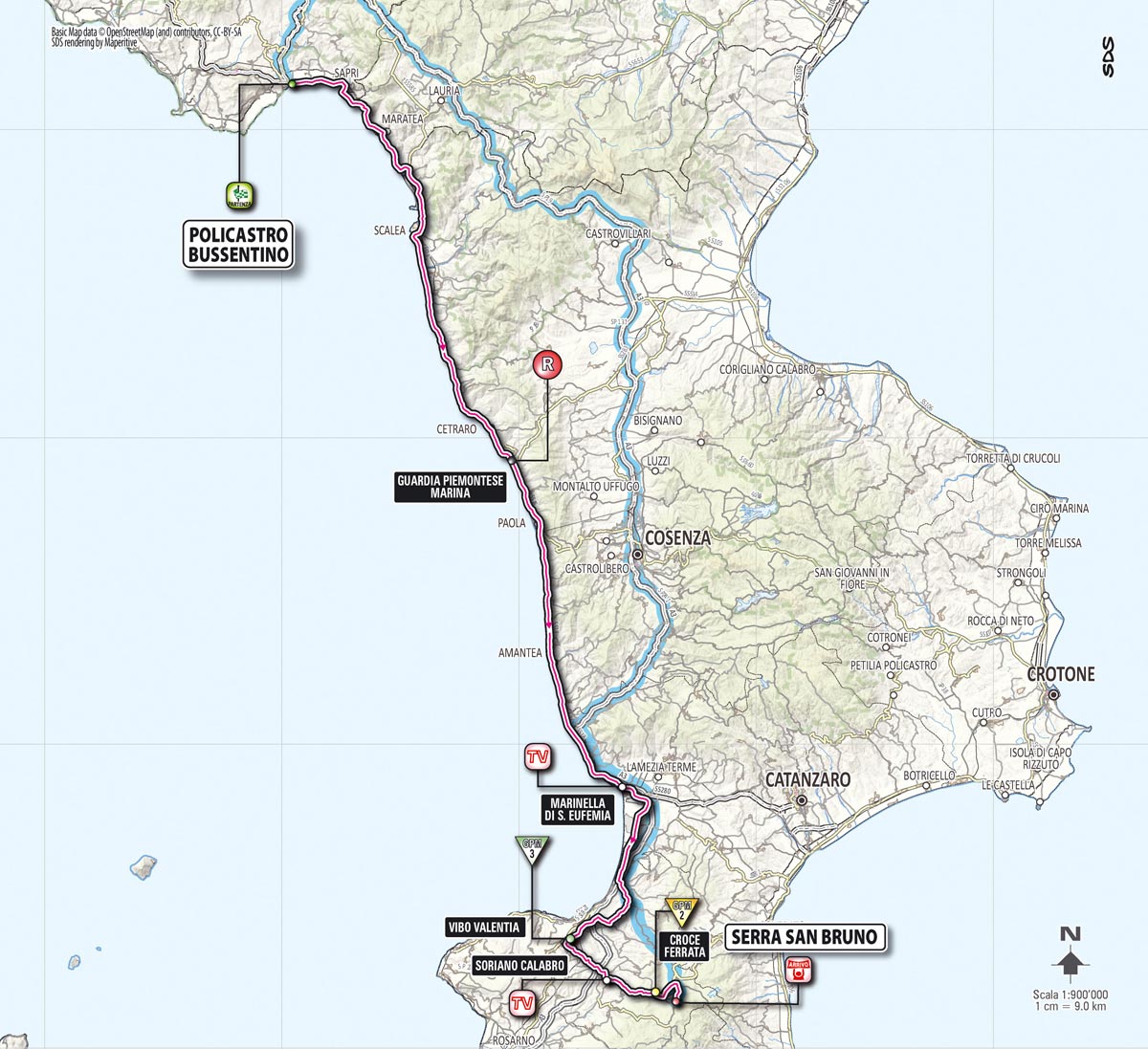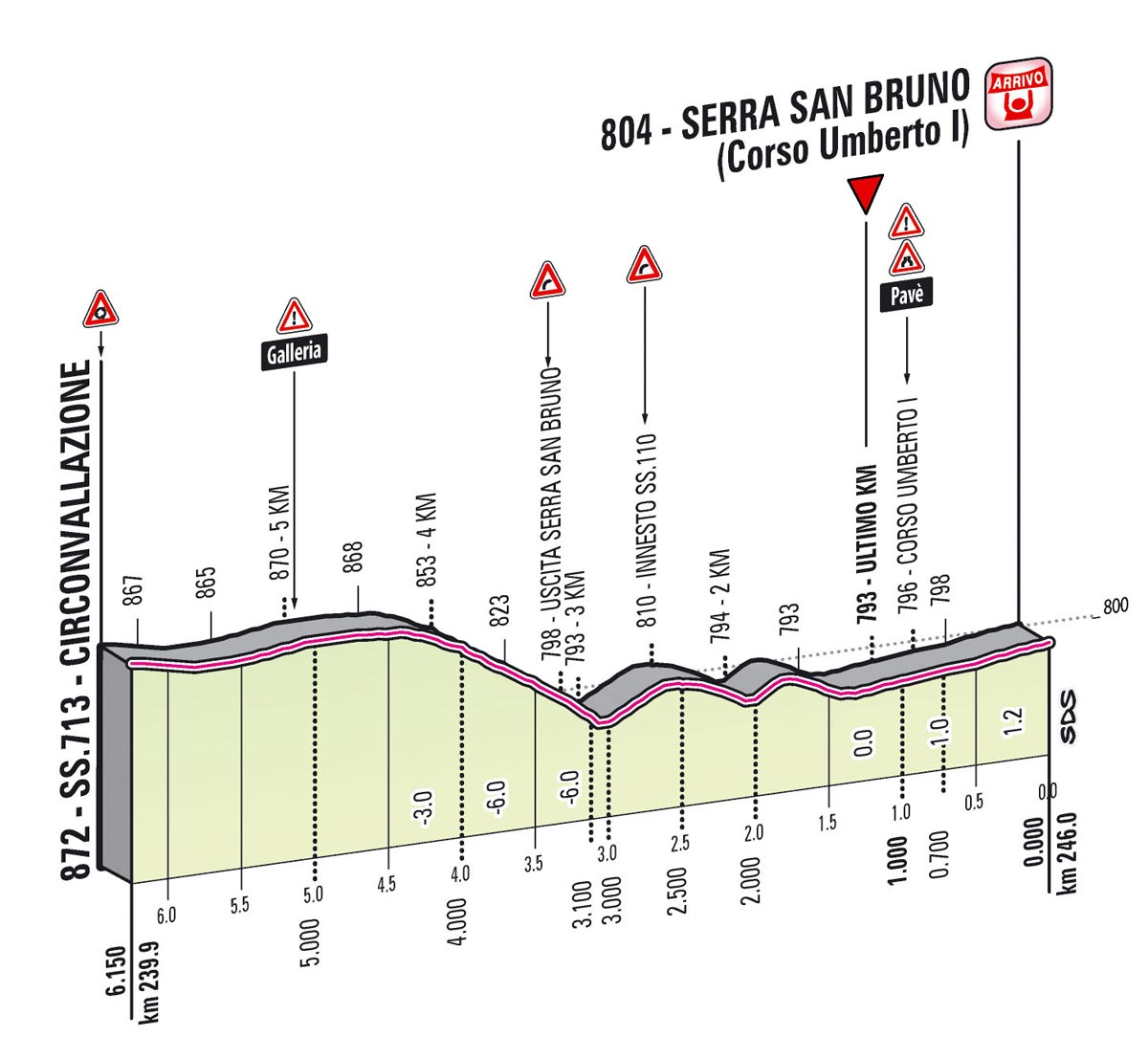 Policastro Bussentino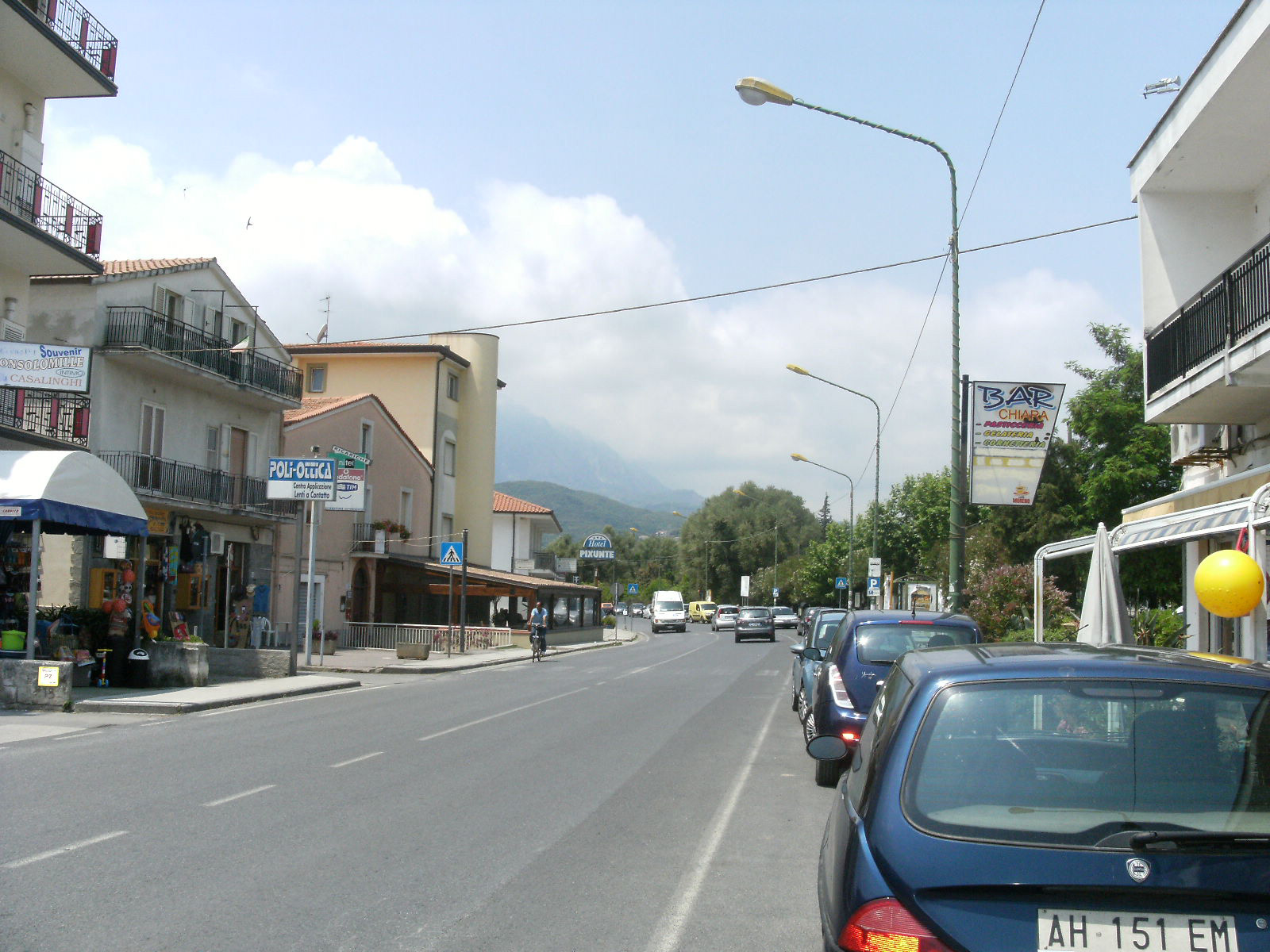 Policastro Bussentino (or simply Policastro) is an Italian hamlet (frazione), the greatest one in the municipality of Santa Marina (even of its seat) in the province of Salerno, Campania region. (wiki)
Serra San Bruno
Serra San Bruno is a comune (municipality) in the Province of Vibo Valentia in the Italian region Calabria, located about 40 km southwest of Catanzaro and about 25 km southeast of Vibo Valentia. As of 31 December 2004, it had a population of 6,966. (wiki)
I am a software developer, a former road racing cyclist (at the amateur level) and a science enthusiast. Also an animal lover! I write about cycling on this website, cycling-passion.com. You can check out my social media profiles by clicking on their icons.
Latest posts by M. Özgür Nevres (see all)