I finished reading "Maglia Rosa – Triumph and Tragedy at the Giro d'Italia" by Herbie Sykes. Now it's Tour de France time, and I started to reading "Slaying the Badger" by Richard Moore.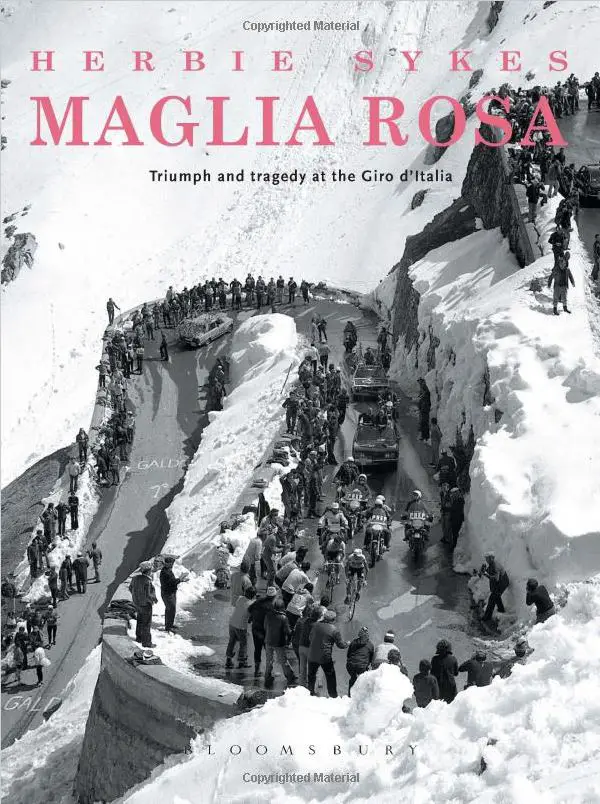 First, I want to say a word or two about my previous book I read, Herbie Sykes' "Maglia Rosa". It was probably the best book on cycling I ever read. Unfortunately, while I was reading the book, the second edition has been published.
The book contains a collection of stories from the Giro d'Italia, but does not repeat the well-known stories we heard thousands of times. Of course Fausto Coppi and Eddy Merckx take their part in the book, but for example Coppi is usually not the main character where his name was mentioned. Instead, we can read very detailed stories of Giovanni Rossignoli, Orfeo Ponsin (in the book, Orfeo Ponzin), Hugo Koblet and Italo Zilioli.
The photos in the book are also great.
The only negative point is, unfortunately, the book has no index of names and places referenced in the book. When you remember something and need to read a special part, it's hard to find it. I read maybe 20-30 pages again, to find a single paragraph.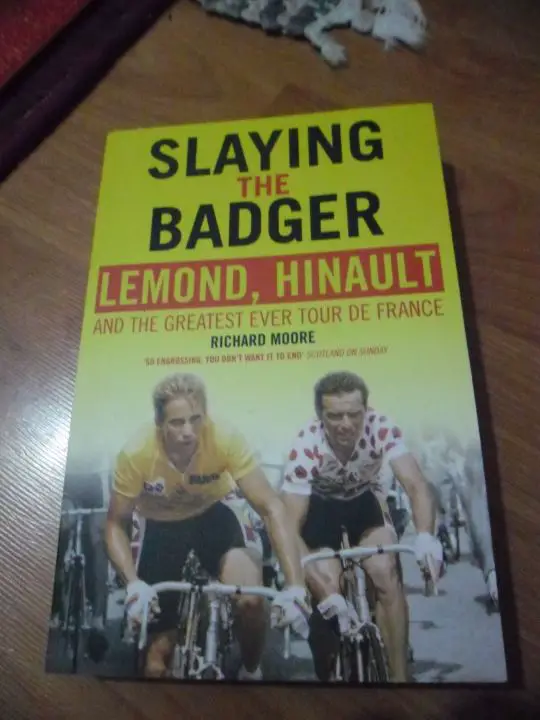 And now I started to read another exciting book: "Slaying The Badger – Lemond, Hinault and the greatest ever Tour de France" by Richard Moore.
The book is about the rivalry between two teammates, 5-time Tour winner Bernard "The Badger" Hinault and the young American Greg LeMond in 1986 Tour de France. In 1985 Tour, LeMond helped Hinault to win his 5th victory. Now it was the payback time. Or not?
From the prologue of the book:
"The motivation for this book was to replay a Tour that, for me, encapsulated all that is so beguiling about the sport, and in the process seek to establish what happened – to separate the truth from the lies and duplicity, a difficulty in a sport of multiple 'truths'. To do that it is necessary to fill in the background; hence, the first two-thirds of the book are taken up with the stories of the two principal characters, as well as the Tours, people and events that all, in some way or another, act as an extended prelude to 1986."
"Another, perhaps equally important, motivation was to revisit Hinault and LeMond, in the process reassessing these two giants of the sport: their impact then, their legacy today. But as well as revisiting these great riders and their legacies in a figurative sense, I wanted to visit them in a literal sense, too. These interviews form the basis of the book. And my visit to each of their homes proved revealing, thrilling, slightly intimidating – and inevitably rather poignant."
And a quote from Bernard Hinault: "Racing was a kind of game and it hurt sometimes, but when I attacked it hurt others a lot more."
"Slaying The Badger – Lemond, Hinault and the greatest ever Tour de France"; Moore, R.; Yellow Jersey Press, London, 2011
Latest posts by M. Özgür Nevres
(see all)