Sak_art is a motorcycle & industrial design company founded in 2010 based near Pisa, Tuscany, Italy. They design motorcycles, helmets, and bicycles. Sak_art design wants to create synergies with the greatest frame builders, Each fine frame becomes their unique painting work that displaying their aesthetic creativity and passion that have roots in the beauty & culture of their land, Tuscany, Italy.
Their last two great projects are for limited edition handmade airbrush painting bicycles: Chesini Florentia MMXIII (presented at InterBike 2013 Las Vegas – this special bicycle even participated in Granfondo Pinarello 2013, and Viva Bike Vegas 2013); and Parkpre "Future" project, created in a joint venture with the brand Parkpre Bicycles (born in the '80s with the aim to become one of the protagonists in the cycling sector – the brand was purchased and brought to Italy in 2004).
Chesini Florentia MMXIII
Last September, UCI Road World Championships have been held in Florence (Firenze), Tuscany, Italy. Italian bicycle manufacturer Chesini wanted to celebrate this event with a limited bike series (MMXIII equals 2013 in Roman numerals). Many years have passed from the first professional edition of the championship held in 1927 but the excitement remained as high as ever. For this reason, commemorative bicycles would be build using steel, the most important material for the history of cycling.
The artisanship of Chesini and the creativity of SAK_ART DESIGN, a known brand in industrial and lifestyle design, have come together and with a common passion created these unique bicycles. Every FLORENTIA MMXIII honors all Italian cyclists that won the world championship, starting from 1927. This limited series of 15 numbered pieces are handmade to measure for every customer.
The frames are manually airbrushed and available in two variants, black and white. This last version features a complex texture based on the world championship iris logo colors, repeated in the graphics and in the Chesini logo.
Every bicycle is numbered and features the name of the Italian cyclist it honors, together with the date and place of the world championship won.
No Florentia MMXIII is then the same to one another but at the same time, all fifteen bikes make their owners part of a fascinating and unique cultural and sports story.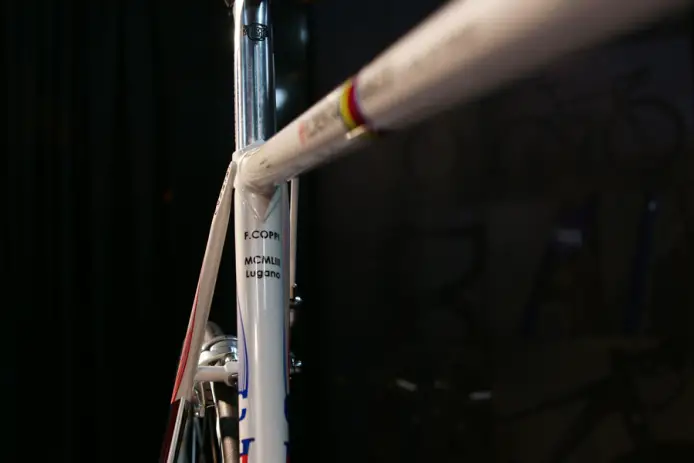 Parkpre bicycles & Sak_art design together for "FUTURE" project
Two Tuscan brands that represent the most classic values of Italian creativity: design, craftsmanship, originality, attention to detail, passion.
K999 FUTURE rainbow jersey
STRADA K999 I frame: handmade wrapped carbon 3K and kevlar.
12 handmade airbrush paint creations I limited edition I serial number Twelve, like the competition editions that took place in Italy from 1927 to 2013 of the professional road world championships. A truly special bicycle, dedicated to the eightieth edition of the road world championships TOSCANA 2013 in Florence.
29 FUTURE rainbow jersey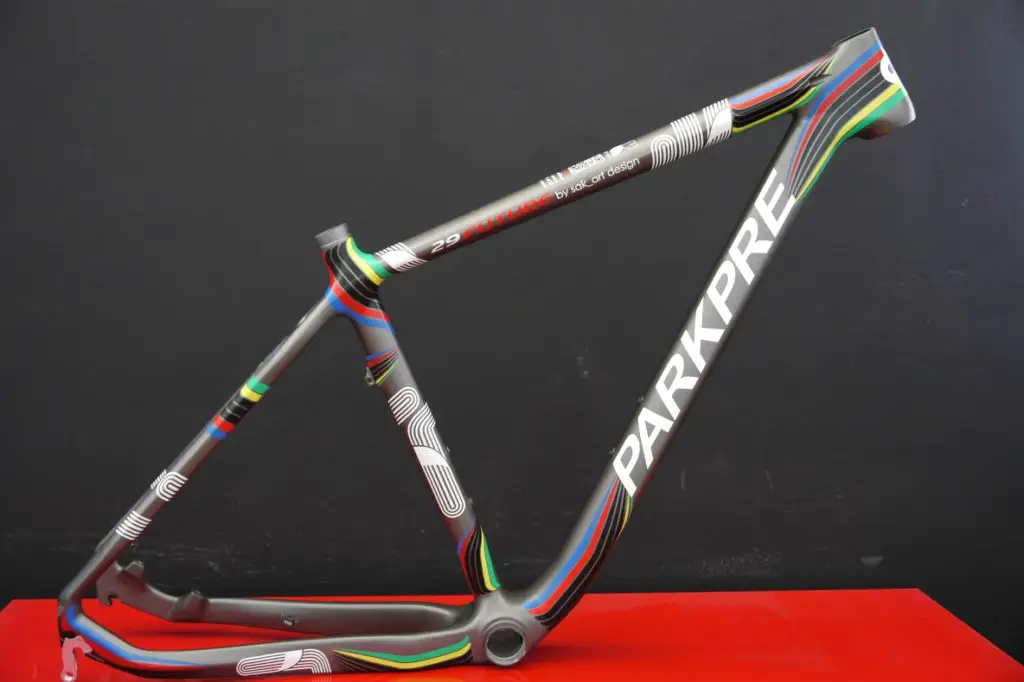 MOUNTAIN BIKE 29IN I frame: carbon monocoque UD.
24 handmade airbrush paint creations I limited edition I serial number Twenty-four, like the overall competition editions of the mountain bike world championships from 1990 to 2013. A special MTB, dedicated to this young discipline that has just written in only 24 years a great passion and sports story.
K999 FUTURE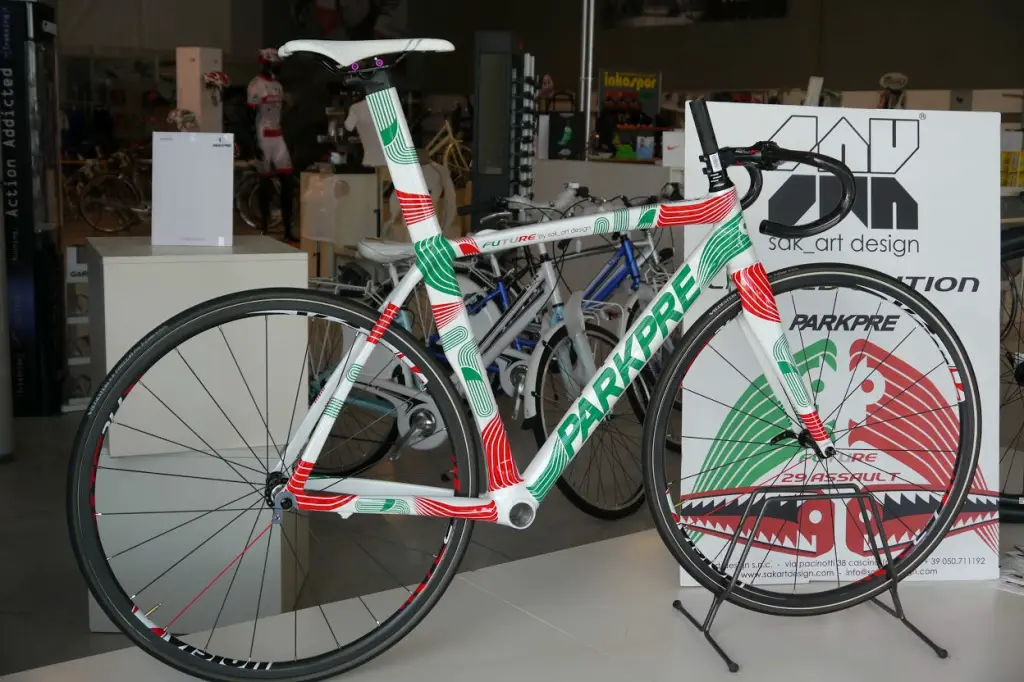 STRADA K999 I frame: handmade wrapped carbon 3K and kevlar.
Handmade airbrush paint creations I limited edition I twelve versions with the colors of twelve nations. Four "cycling homelands" Italy, France, Spain, Belgium, and eight "cycling worldwide" nations that include also emergent nations of cycling world Australia, Brazil, UK, Germany, Nederlands, Russia, Switzerland, and the USA.
29 Assault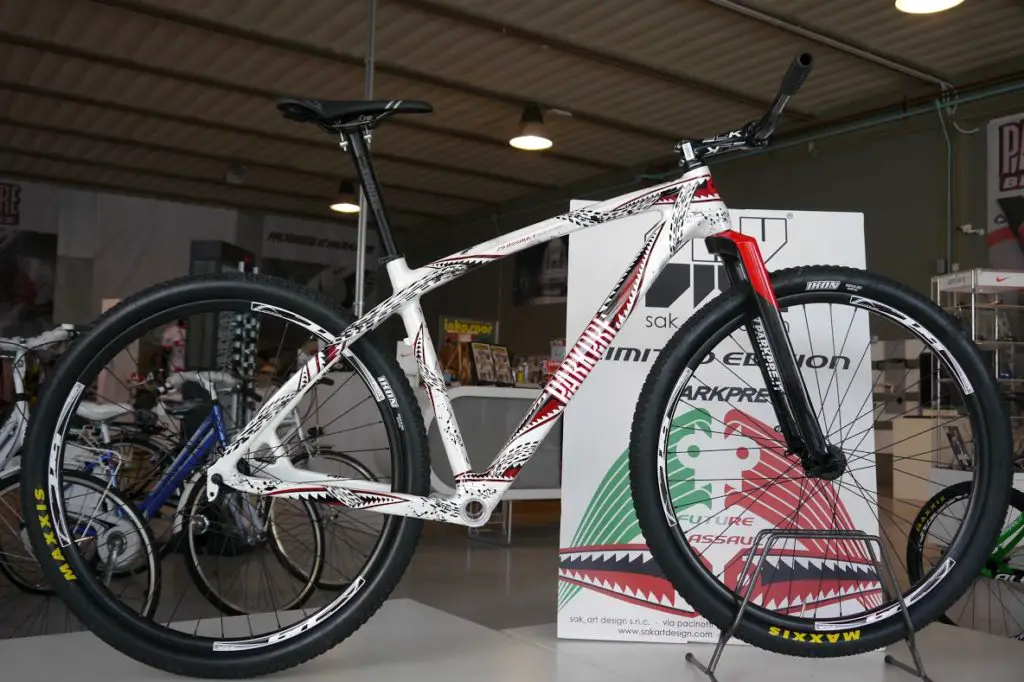 Another special limited design&paint by Sak_art design: the MTB 29 ASSAULT. A very special one mountain bike frame handmade airbrush painted, that contains some aggressive details, like a shark attack to the track!
Sak_art Design
Davide Sacchini
Designer. Born in Pisa in 1981. Studying arts at Accademia Belle Arti Florence 2005. Gaining valuable experience in various design sectors.
Nicola Sacchini
Designer. Born in Pisa in 1977. Studying arts interior design 1996. Gaining valuable experience in various design sectors.
Fausto Colombini
Designer. Born in Pisa in 1943. Studying technical adviser 1963. Technical adviser since 1970.
Contact
sak_art design
Via Pacinotti 38
56021 Cascina (PISA) – ITALY
T. +39 050.711192
F. +39 050.715198
info@sakartdesign.com
www.sakartdesign.com
Sak_art design on facebook
Latest posts by M. Özgür Nevres
(see all)