Vuelta a España 2014 Stage 6 Details – a 167.1 km mountain stage with summit finish from Benalmádena to La Zubia.
The first mountaintop finish of this years' Vuelta – it will be the first great opportunity for climbers to make a difference in the general classification. The last climb is not a long one but has slopes with inclinations of up to 13%.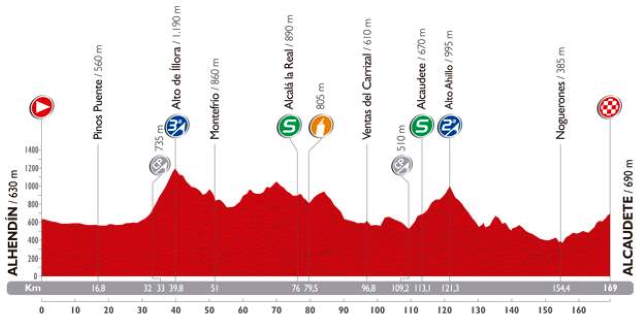 Vuelta a España 2014 Stage 6 quick info
DATE August 28, 2014, Thursday
STAGE TYPE Mountains with summit finish
START-FINISH Benalmádena (35 m) – La Zubia (1,200 m)
LENGTH OF THE COURSE 167.1 km
Vuelta a España 2014 Stage 6 Profile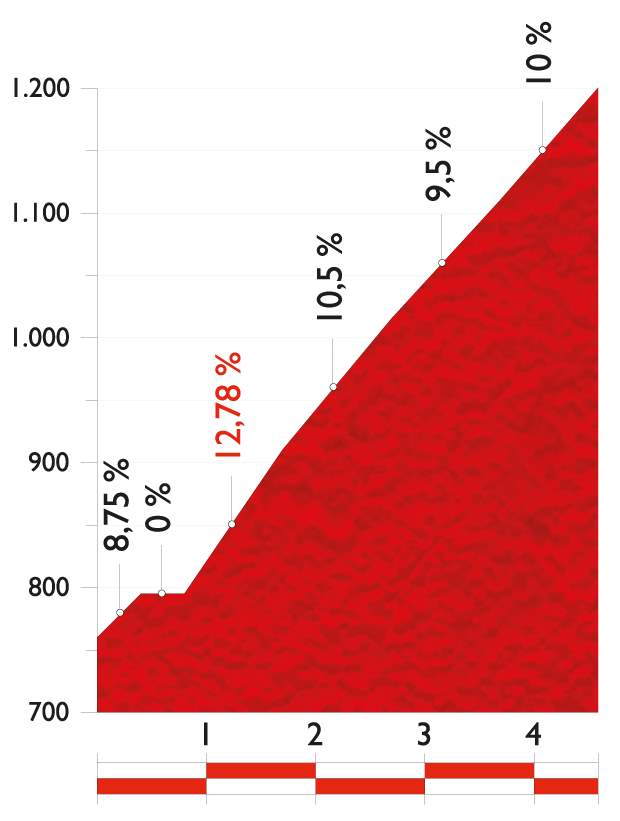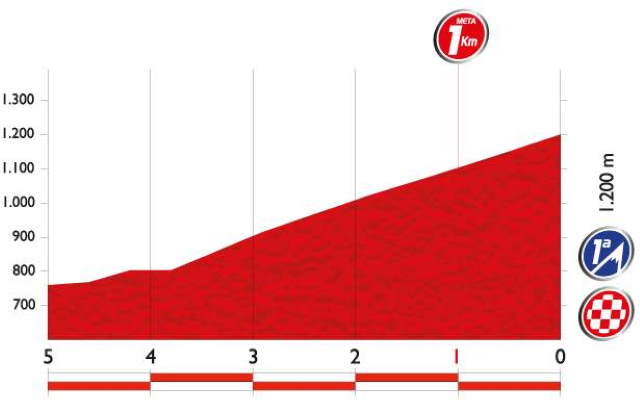 Vuelta a España 2014 Stage 6 start town: Benalmádena
Vuelta a España 2014 Stage 6 start town, Benalmádena is a town and municipality in the province of Málaga, part of the autonomous community of Andalusia in southern Spain. The municipality is situated approximately 12 kilometers to the west of the city of Málaga, on the southern coast between Torremolinos and Fuengirola, in the heart of the Costa del Sol and Alhaurín de la Torre in the North. The town is also home to Benalmádena Stupa, the largest stupa (a structure important in Buddhism) in the Western world, standing 33 meters tall.
Ten leisure complexes that allow visitors to access the only penguin sanctuary in Andalucia, to swim amongst sea lions, to ice skate in the summer, to take a walk among 1,500 exotic species in the largest butterfly park in Spain, to enjoy a mythical amusement park or ride in a cable car up to 800 metres above sea level. The city's marina has been awarded the honor of being the Best Marina in the World.
Vuelta a España 2014 Stage 6 finish town: La Zubia
Vuelta a España 2014 Stage 6 finish town, La Zubia is a municipality located in the province of Granada, Spain.
Various civilizations have considered La Zubia a privileged place to live. From its very first inhabitants around 3000 years ago, the evolution of cultures has been constant, making a municipality rich in heritage with numerous testimonies scattered throughout narrow streets of Arab origin that lead the visitor to such unique examples as the Arab Baths.
As you enter, you see the legendary Convent of San Luis and the Church of Our Lady of the Assumption as examples of Granada Mudejar style. Both stand majestic, welcoming visitors.
Town highlights include its wide variety of services, restaurants, rural establishments that respect the environment, or charming places that link the town's past with accommodation services.
La Zubia is the entry to a Natural Park and has a wide range of options, especially hiking, mountain climbing, mountain biking, descents, caving, climbing, bird watching, etc…
Sources