Giro d'Italia 2013 Stage 1 is a 130km flat stage in Naples (Napoli). It is suitable for pure sprinters. After starting from Piazza Plebiscito, the peloton will ride 10 laps of a 15.6km circuit in Naples.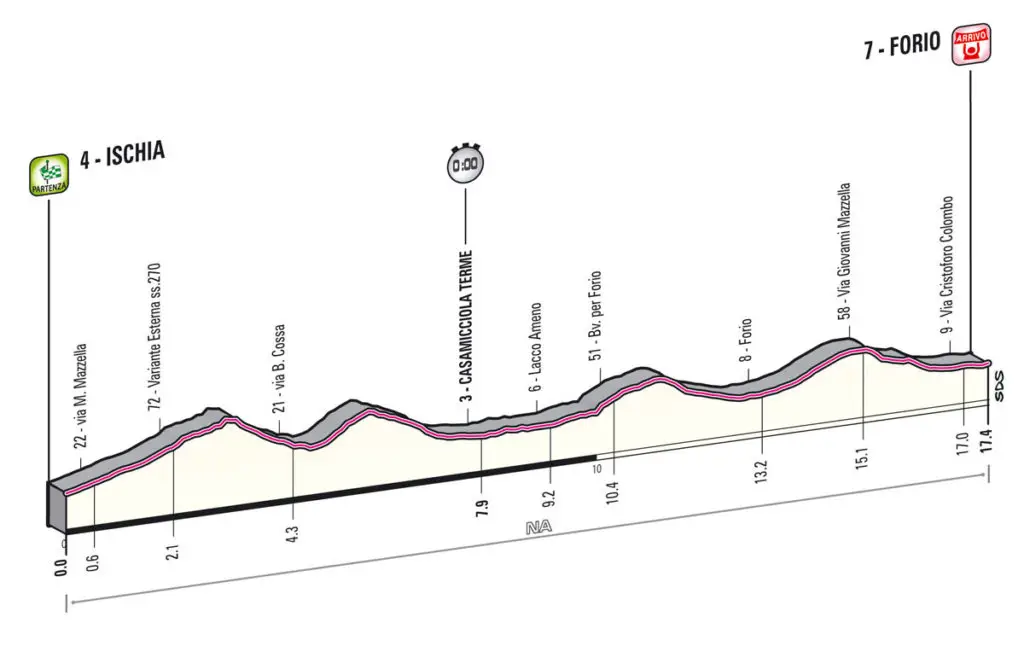 Giro d'Italia 2013 Stage 1 quick info
DATE: May 04, 2013, Saturday
STAGE TYPE: Flat
START-FINISH: Napoli (2 m) – Napoli (2 m)
LENGTH OF THE COURSE: 130 km
DIFFICULTY: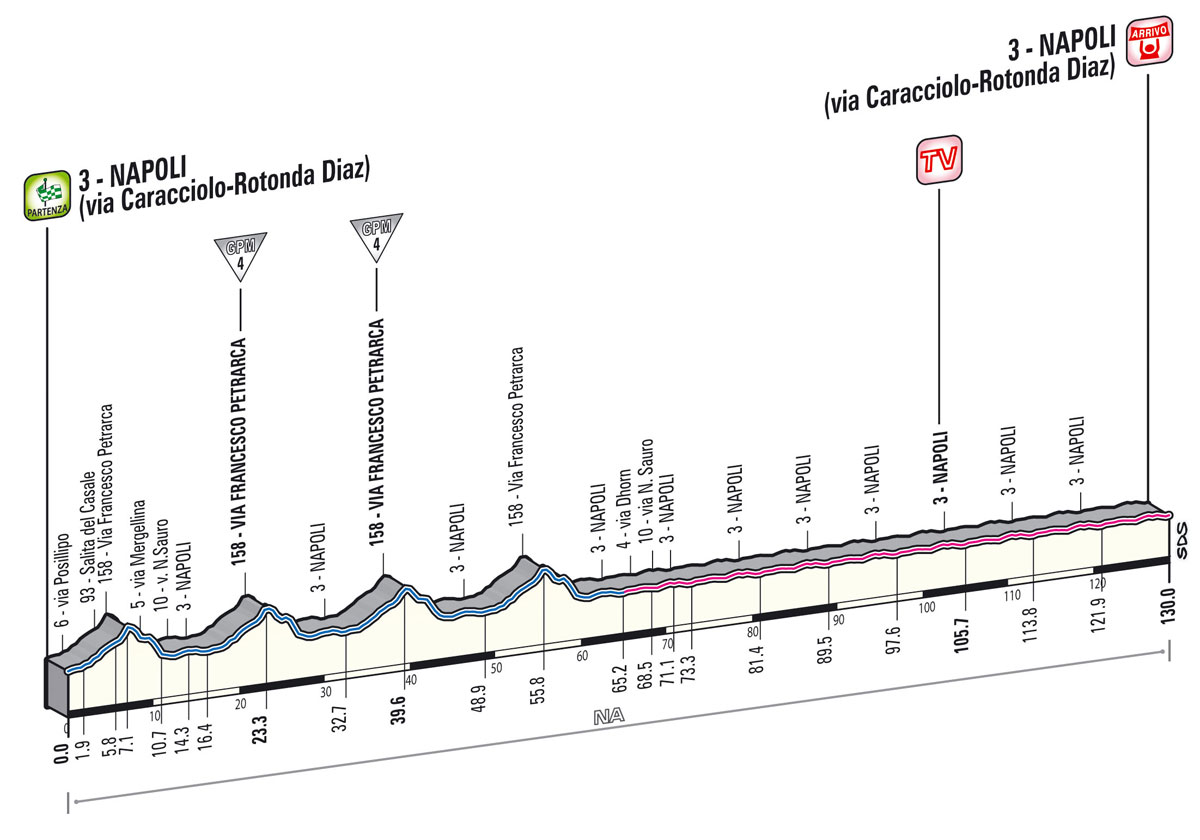 Start and finish city: Naples (Napoli)
Naples (Italian: Napoli, Neapolitan: Napule; Latin: Neapolis; Ancient Greek: Νεάπολις, meaning "new city") is the capital of Campania and the third-largest municipality in Italy, after Rome and Milan. As of 2012, around 960,000 people live within the city's administrative limits.
First settled by Greeks in the first millennium BC, Naples is one of the oldest continuously inhabited urban areas in the world.
Naples' 2,800-year-history has left it with a wealth of historical buildings and monuments, from medieval castles to classical ruins. That's one of the reasons that Naples (Napoli) is one of the most touristic cities in Italy.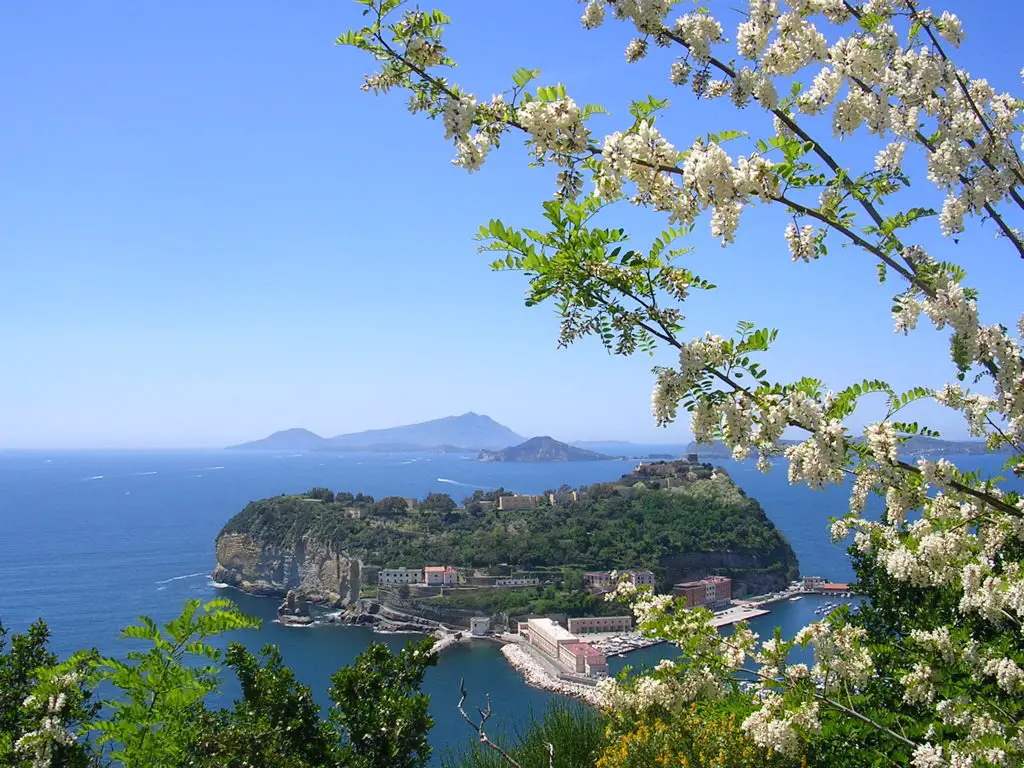 Sources