Giro d'Italia 2013 Stage 6 is a flat stage between Mola di Bari and Margherita di Savoia. The length of the completely flat course is 169 km.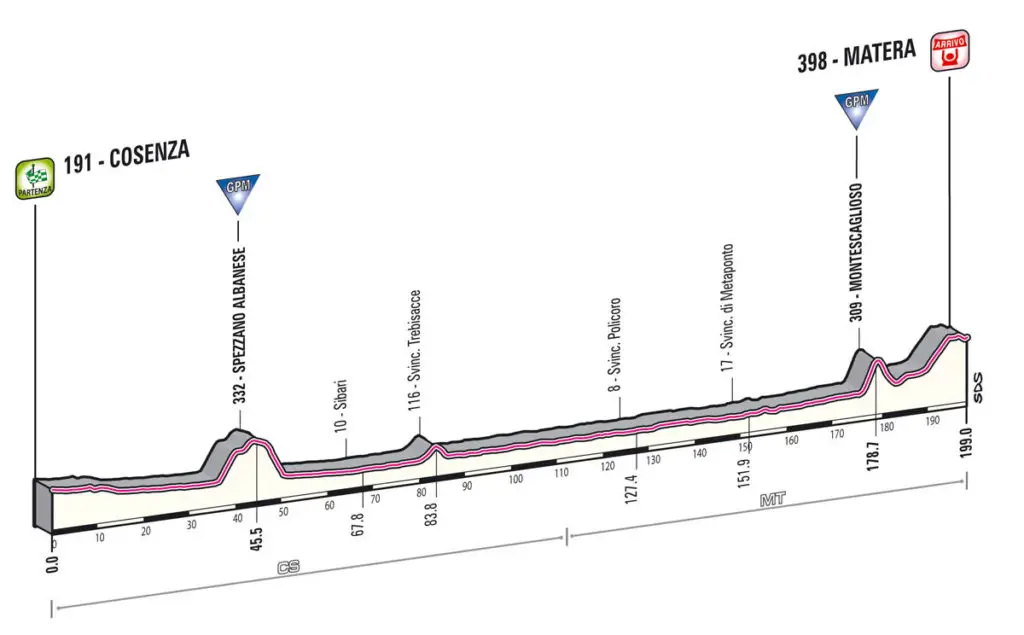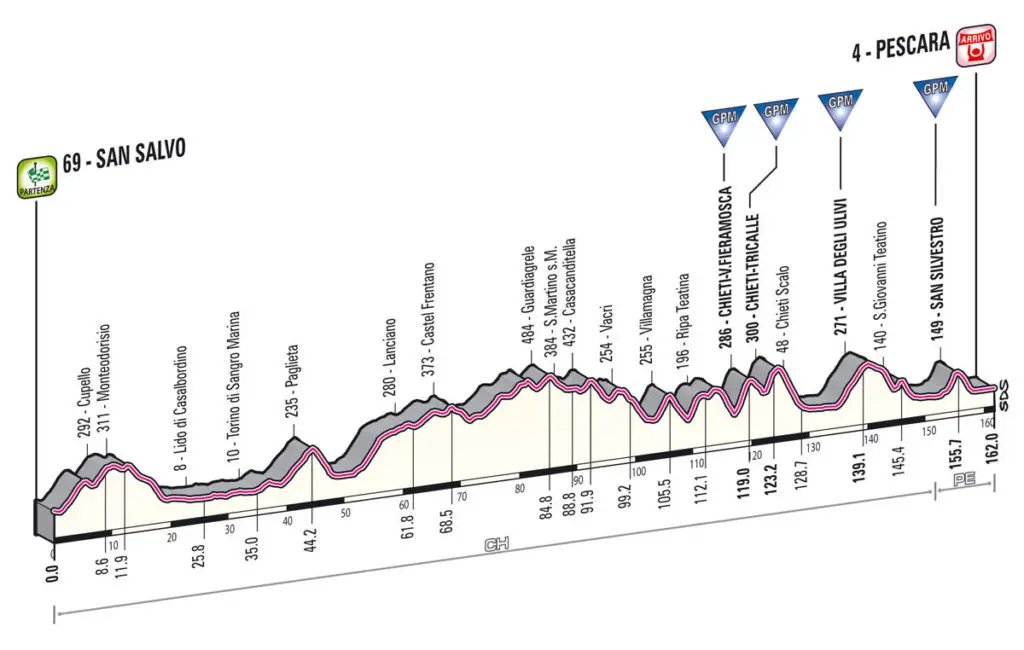 Giro d'Italia 2013 Stage 6 quick info
DATE: May 09, 2013, Thursday
STAGE TYPE: Flat
START-FINISH: Mola di Bari (5m) > Margherita di Savoia (1m)
LENGTH OF THE COURSE: 169 km
DIFFICULTY:
Giro d'Italia 2013 Stage 6 profile
We can expect a fast and furious stage, and a battle between the "pure" sprinters.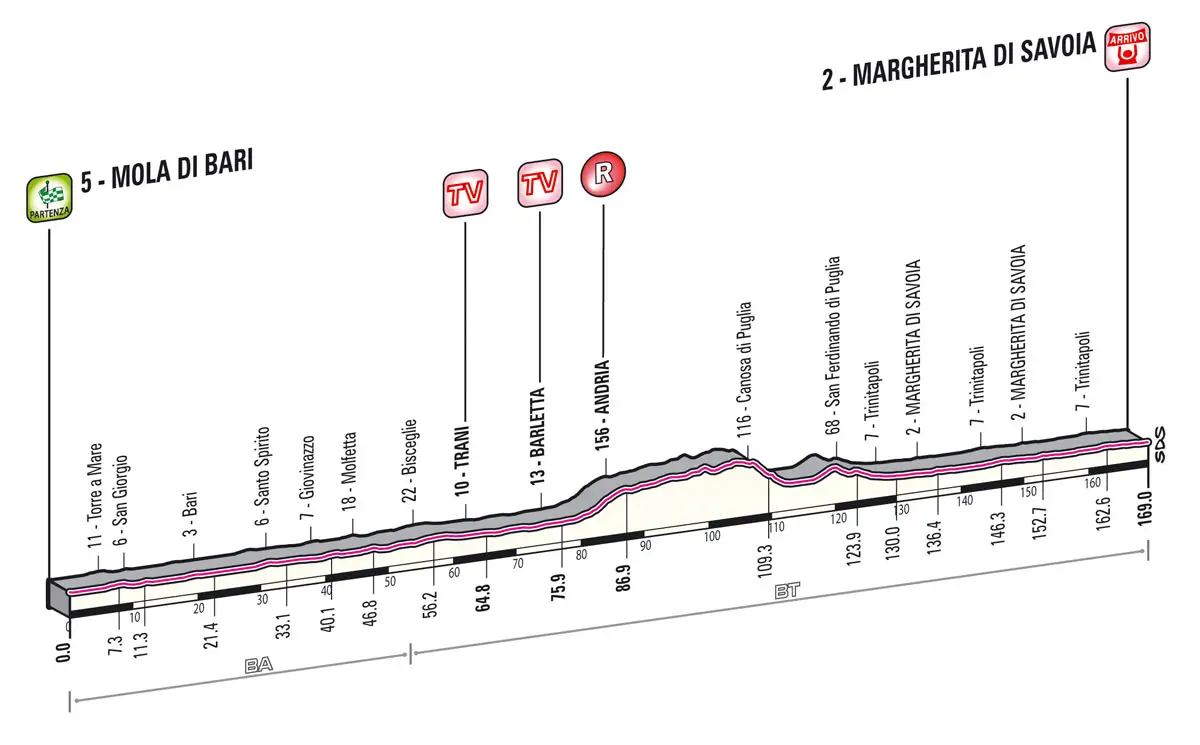 Mola di Bari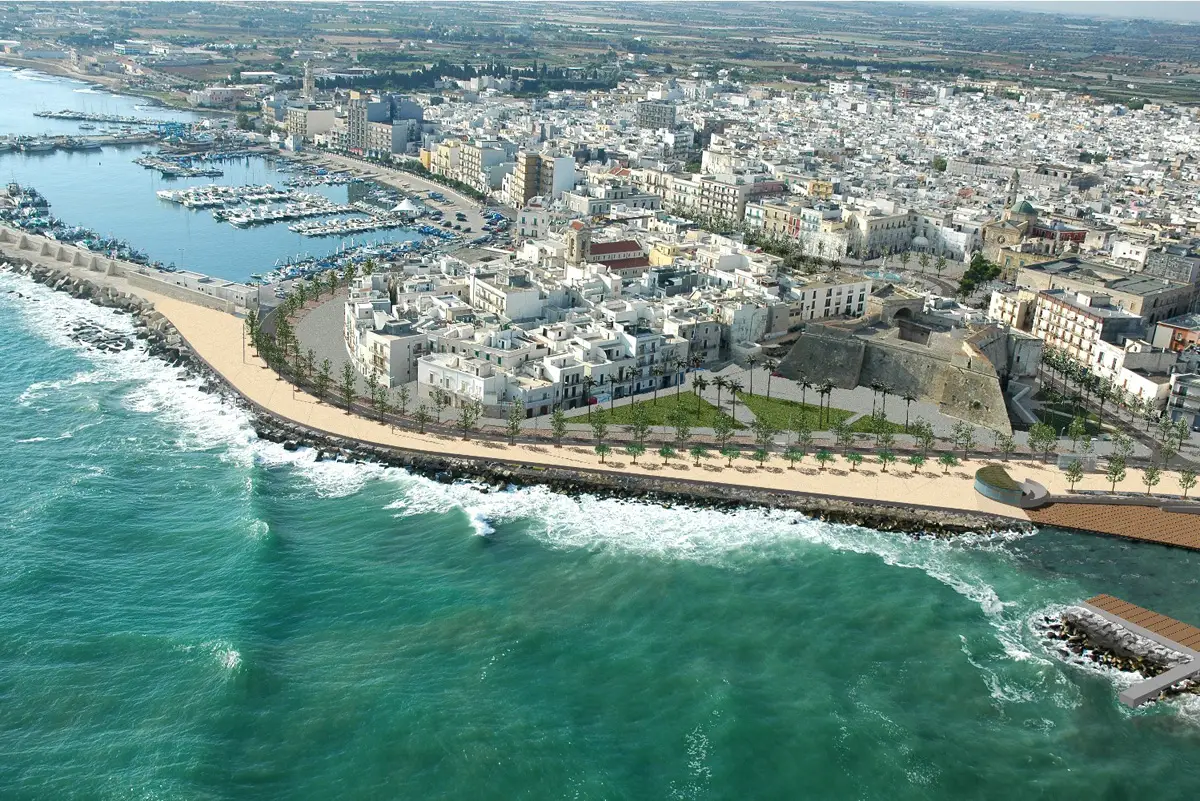 Mola di Bari, more commonly referred to simply as Mola, is a small coastal town of about 26,000 inhabitants located approximately 22 kilometers south of Bari in the Southern Italian region of Apulia (Puglia).
In recent times, the town was best known for having primarily whitewashed buildings, however, growth, modern construction, and building design have changed the image significantly, particularly in the northern (and more modern) part of the town.
Main sights
Angevin Castle: It was built in 1279 to defend the coast from pirate raids. Considerable damage with the Venetian siege of 1508 imposed a radical restoration, which took place a few years later on a military project by architect Evangelista Menga, who gave it its current form of star polygon. The mighty walls scarp, built in order to withstand an attack with firearms, were still equipped with numerous trap doors. A moat surrounded the building and communicated with the sea, while the castle was connected to the city walls by means of a bridge.
Cathedral: Dedicated to St. Nicholas of Bari, it is located inside the old town, not far from the sea. Built in the late thirteenth century, presumably during the re-founding of the city by the Anjou, it was already in very poor condition in the sixteenth century. The Archbishop of Bari Girolamo Sauli, therefore, requested its reconstruction, which took place in the years 1547-1575 through the work of Dalmatian masters Francesco and Giovanni from Sibenik and John from Korcula. The building is a fine example of the Adriatic Renaissance, although the Baroque extensions have altered the appearance of the apse and some chapels. Recent renovations have enhanced the rose window and the two portals, the Lions (on the left side) and Dwarfs bearing the door columns (in front). The interior space is divided into three naves, the lateral ones with vaults that characterize the overall style and the imposing Corinthian columns.
Mother Church, dedicated to St. Nicholas of Bari
Church of Santa Maria del Passo in Sant'Antonio di Padova
Church of Santissimo Rosario in San Domenico
Palazzo Roberti-Alberotanza (18th century)
Teatro van Westerhout (1888)
Margherita di Savoia
Margherita di Savoia is a town and comune in the Province of Barletta-Andria-Trani (Apulia, southern Italy). It was given this name in 1879 in honor of Queen Margherita of Savoy, which had an important love affair in the town; previously it had been known as Saline di Barletta.
Sources