Tour de France 2013 Stage 1 is a flat stage between Porto-Vecchio and Bastia. Both Porto-Vecchio and Bastia will be hosting a Tour de France stage for the first time in history. The length of the completely flat course is 212 kilometers.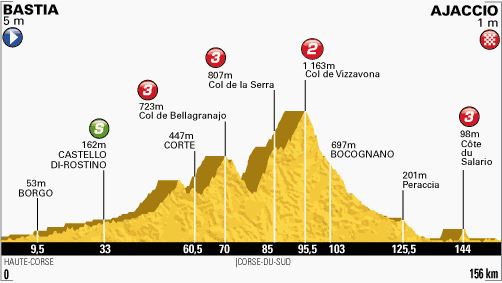 Tour de France 2013 Stage 1 quick info
DATE June 29, 2013, Saturday
STAGE TYPE Flat
START-FINISH Porto-Vecchio (12 m) > Bastia (0 m)
LENGTH OF THE COURSE 213 km
DIFFICULTY
Tour de France 2013 Stage 1 profile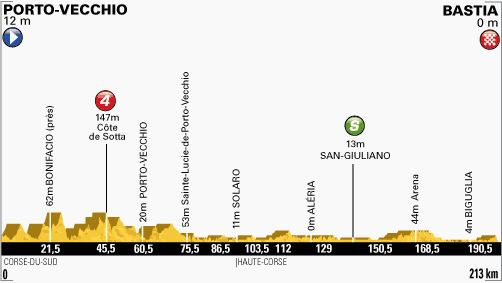 In 100th edition of Tour de France, Corsica will host the race start, a first in its history. After a long, long years, a sprinter will have an immediate opportunity to conquer the race leader's Yellow Jersey. As Christian Prudhomme said, "since the Prologue first took place in 1967, the only two inaugural stages fought out in normal racing fashion in 2008 and 2011, favoured the punchers. The finish was uphill. This time, it will be on the flat".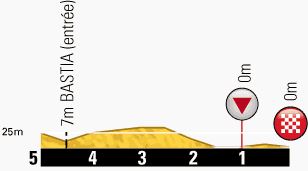 Porto-Vecchio
Porto-Vecchio (Corsican: Portivechju) is a commune in the Corse-du-Sud department of France on the island of Corsica. The city will host the start of the first stage of Tour de France 2013, for the first time in history.
It is the seat of the canton of Porto-Vecchio, which it shares with Sari-Solenzara, Conca, and Lecci. Port-Vecchio is a medium-sized port city placed on a good harbor, the southernmost of the marshy and alluvial east side of Corsica.
Hills to the northwest are included in the national park; the village of Ospedale there probably takes its name and origin from a large ancient hospital of the Roman era.
Ospedale's heights (or Spedale, in earlier literature) are noted for their Corsican Pine forest. Between them and the coast stretches a plain drained by the Stabacciu, which flows through salt marshes into the end of the Porto Gulf, where Cork Oak and Eucalyptus grow.
Bastia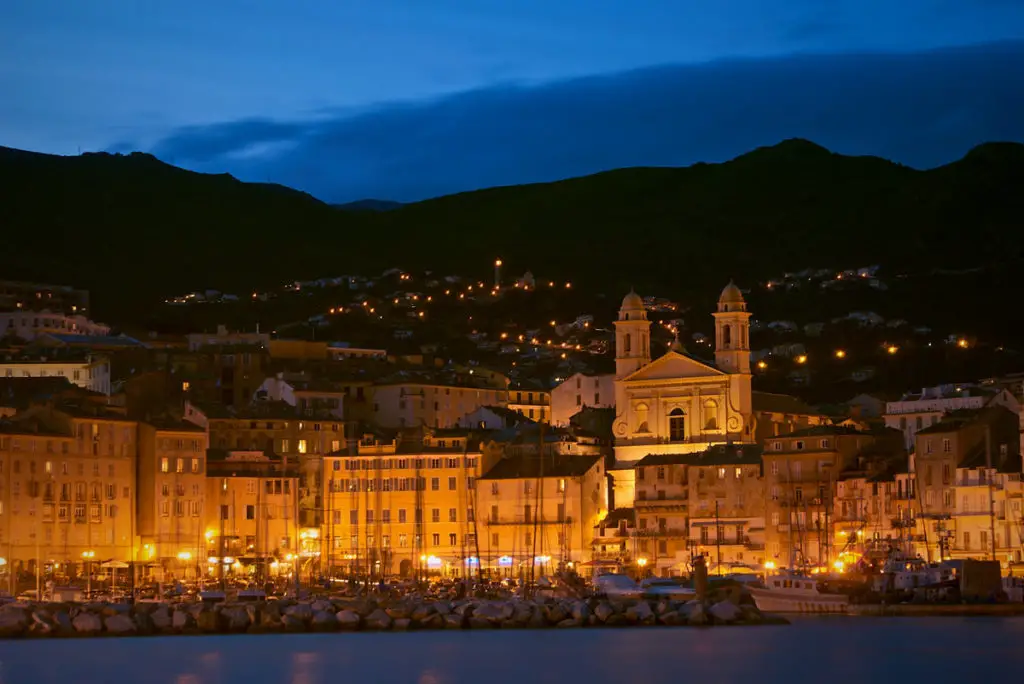 Bastia is a commune in the Haute-Corse department of France located in the northeast of the island of Corsica at the base of Cap Corse. It is also the second-largest city in Corsica after Ajaccio and the capital of the department.
Bastia is the principal port of the island and its principal commercial town, especially famous for its wines. According to the 2006 census, Bastia has 43,577 inhabitants.
In the competition of cities and villages in Bloom, the town was awarded "three flowers" by the National Council of Towns and Villages in Bloom.
Sources