Iñaki Badiola, former Real Sociedad football club chief claimed that Dr. Eufemanio Fuentes (Operación Puerto doctor) has been supplied the club with drugs for several years.
Real Sociedad is a Basque-origin football club, based in the city of San Sebastián, Basque Country. The team won the La Liga title in 1980-81 and 1981-82, and last finished runners-up in 2002-03.
The teams' performance was brilliant especially in 2002-2003 season. After a series of impressive performances, stretching from September to February the club reached the top of the table. During February and March their league form faltered, and the title challenge looked over. However the club managed to re-establish itself back at the top in April. An emphatic 4-2 defeat of Real Madrid's galacticos at Anoeta in April was the team's signature performance.
The team finished La Liga in second, behind the champion Real Madrid, after leading La Liga for many weeks that year.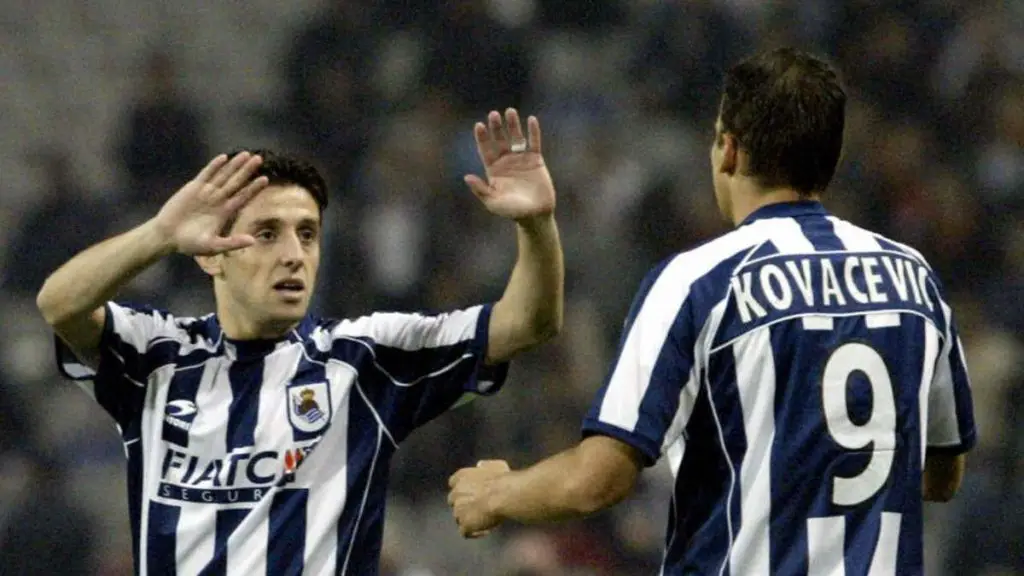 Real Sociedad had spent over 300,000 euros on doping products supplied by Eufemiano Fuentes
Iñaki Badiola has served during the 2008 season as the team's president. According to an interview with Badiola published on the Spanish paper El País' website, it could have been Fuentes who supplied the team with the "medicines". He said that the club had spent over 300,000 euros on products supplied by Eufemiano Fuentes, the sports medic at the center of the Operación Puerto doping trial.
"For six years La Real [Real Sociedad] paid for medicines and products in illegal money that at the time were cataloged as doping products and for this reason were obtained on the black market," Badiola said. "These could perfectly well have been supplied by Eufemiano Fuentes. We want to find out if the dates on the documents in our possession coincide with those of Fuentes. Firstly, because this is what we must do and secondly because we spoke of this in 2008."
In a video of a shareholders' meeting in 2008 published on AS' website, Badiola states:
"327,000 euros has been spent annually during x number of years in payment to Eufemiano Fuentes, in undeclared money. Including the year that La Real finished second [2003], Eufemiano Fuentes, from Operación Puerto, was the man who supplied the medicine. We've been buying strange medicines for 342,000 euros a year. It's an ugly business."
Team officials of Real Sociedad have denied any links to Fuentes.
Fuentes: "It sounds like a good wine to me"
Dr. Eufemanio Fuentes was using codes and nicknames on bags of blood. There were blood bags found coded "RSOC". Asked last Friday what RSOC meant, Fuentes joked: "It sounds like a good wine to me."
After Badiola's interview was published, Fuentes quizzed again over the acronym on Monday, he replied: "No comment."
Operación Puerto
Operación Puerto (Operation Mountain Pass) is the code name of a still unfinished Spanish Police operation against the pro sports doping network of the Spanish Doctor Eufemiano Fuentes. It started in May 2006, which resulted in a scandal that involved several of the world's most famous cyclists and teams at the time.
Media attention has focused on the small number of professional road cyclists named; however, sportspeople from other disciplines including football and tennis have also been connected with the scandal, though not officially indicted. And among the total number of athletes, fifteen had been acquitted by May 2007, while three had admitted doping or evidence of blood doping was found.
Sources
Latest posts by M. Özgür Nevres
(see all)