Giro d'Italia 2013 Stage 18 is an Individual Time Trial stage (ITT) with summit finish, between Mori and Polsa. The length of the almost completely uphill course is 20.6 kilometers.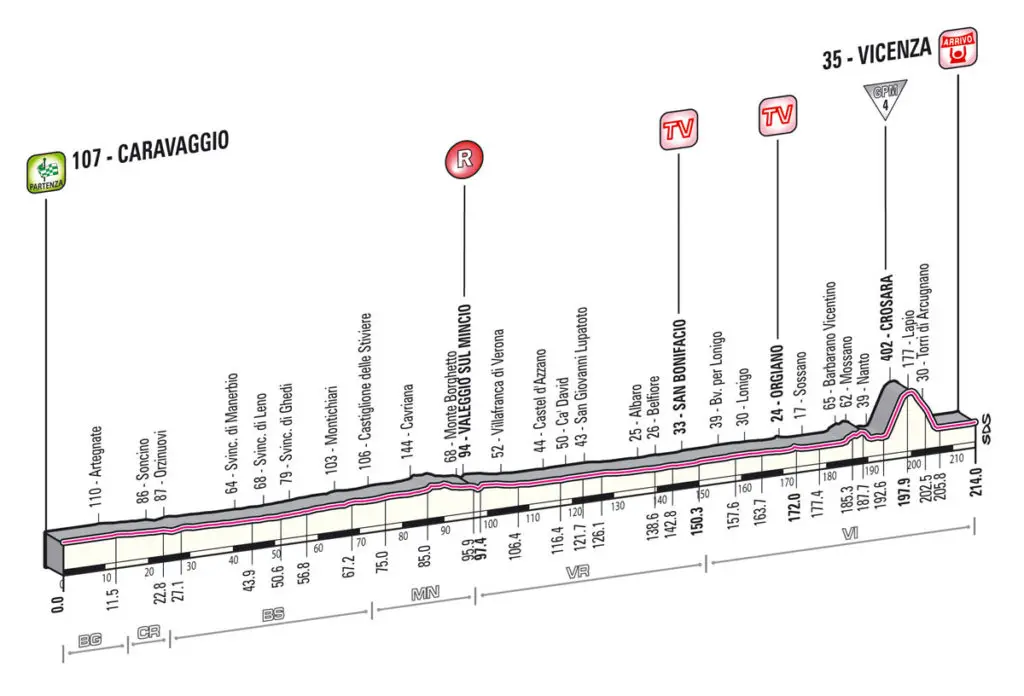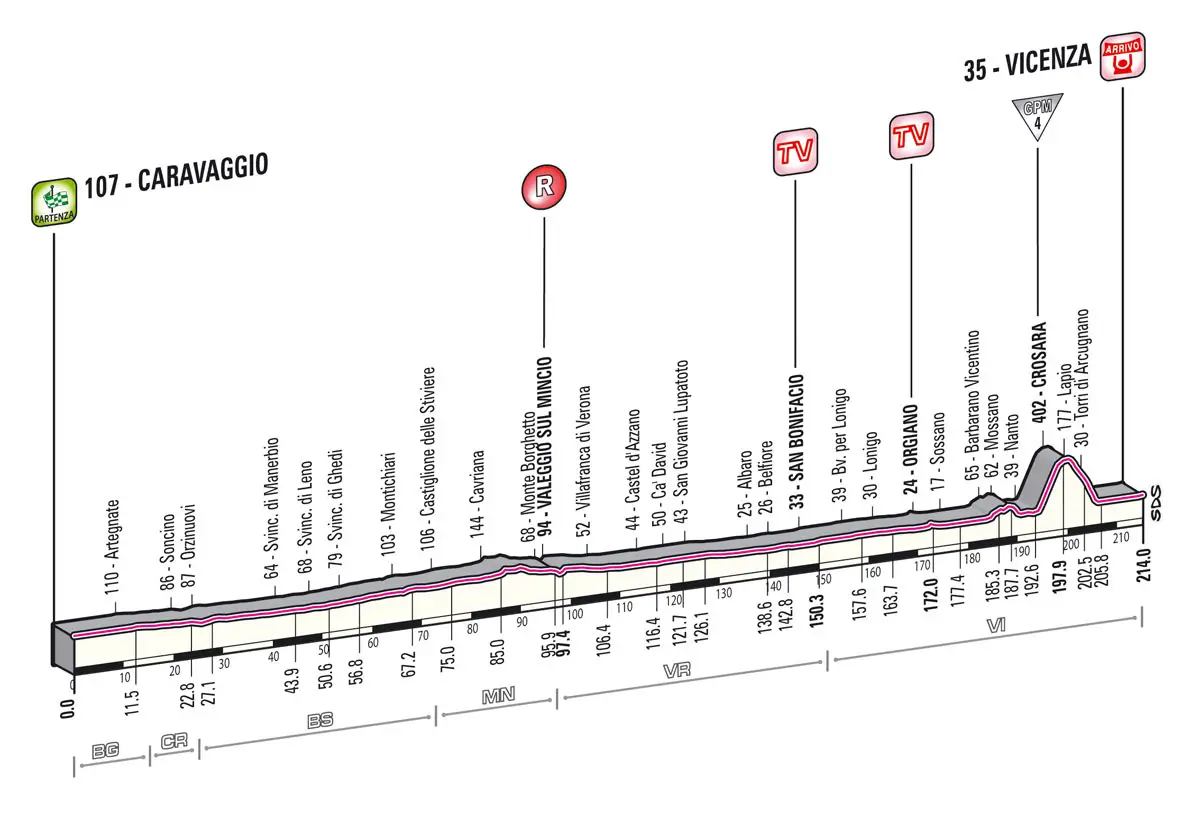 Giro d'Italia 2013 Stage 18 quick info
DATE: May 23, 2013, Thursday
STAGE TYPE: Individual Time Trial with Summit Finish
START-FINISH: Mori Velodrome (181 m) > Polsa (1205 m)
LENGTH OF THE COURSE: 20.6 km
DIFFICULTY:
Giro d'Italia 2013 Stage 1 Profile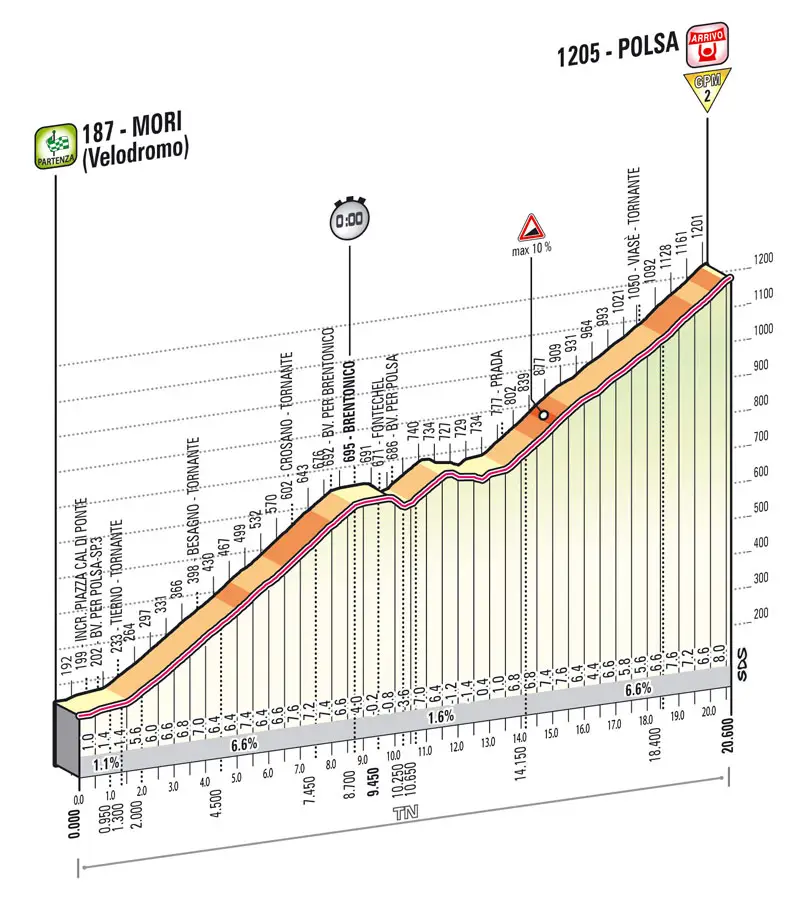 Giro d'Italia 2013 Stage 1 Map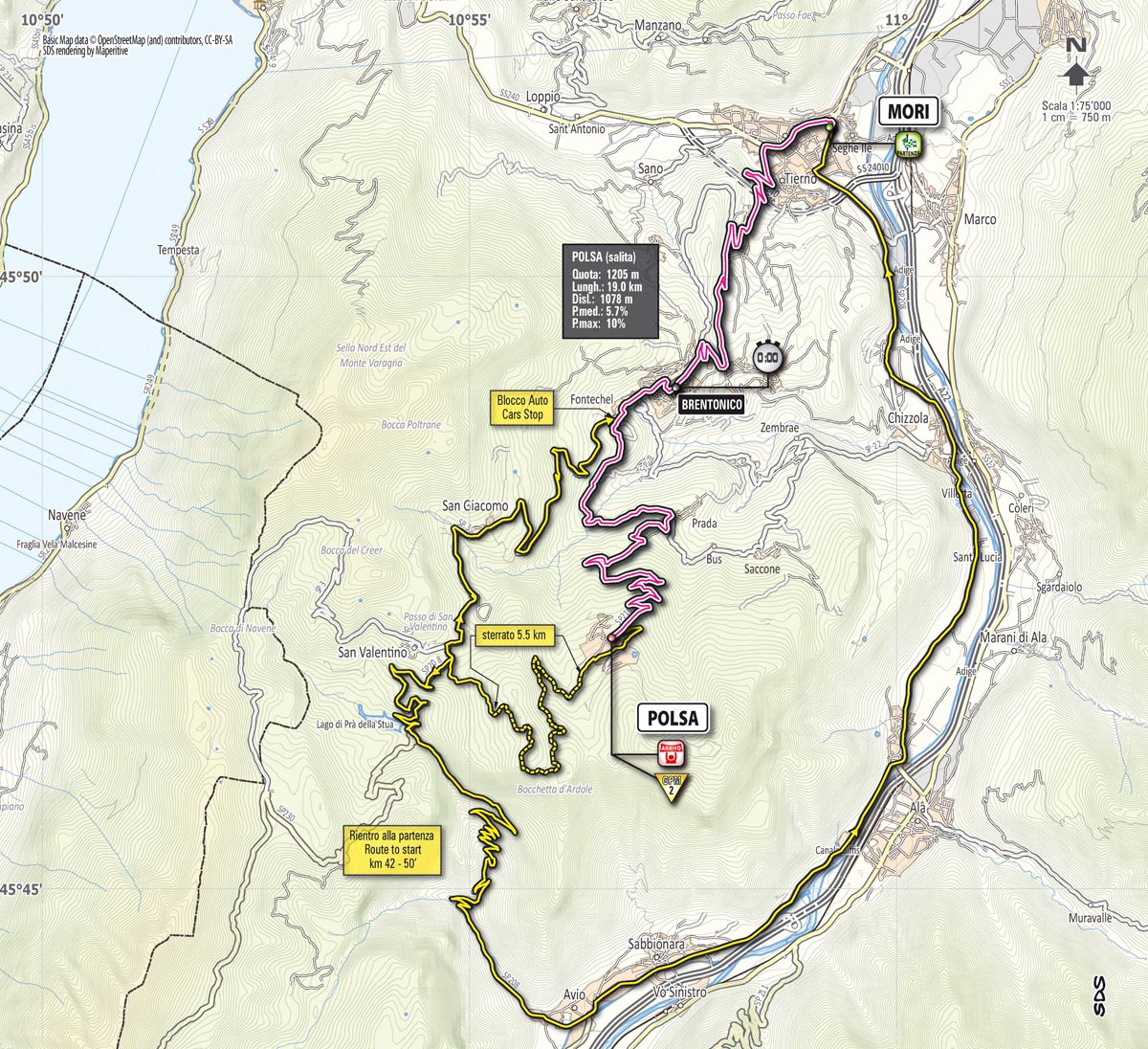 Last kms profile
Climbs
The course can be broken down into 3 parts:The length of the first part is 8.1 km with 6.1% average gradient. Riders will gain 471 km to Brentonico (668 m) and there will be stage's only time check.The second part is easiest part, contains some short downhills. Riders will continue gaining elevation but the average gradient is only 2.1% in 5 km.
The last part is the toughest: from Prada (773 m) to Polsa (1205 m), riders will gain 431 meters in 6.35 km with 6.8% average, 10% max. gradient.
Start: Mori
Mori is a comune (municipality) in Trentino in the northern Italian region Trentino-Alto Adige/Südtirol, located about 25 km southwest of Trento. As of 31 December 2004, it had a population of 8,823.
Mori is not only an important industrial, agricultural, and commercial center, but also popular for the production of different quality wines as for example the Merlot, Marzemino, Casteler, and Cabernet. Also from a cultural point of view, Mori has got much to offer, for example, the Santo Stefano church with its terracotta gable roof. This church is mentioned for the first time in 1180, in the 18th century, it was extended.
Moreover, in the old town of Mori there are several other places of interest, for example, the Piazza Maggiore as well as the parish church, dating back to the 15th century. However, the Palazzo Salvadori dates back to the 18th century. Another particularity of Mori is the rustic-style buildings as well as "Mori Vecchio", the oldest district.
Finish: Polsa
Polsa is a ski resort in Trentino in northern Italy.
Sources