Tour de France 2013 Stage 12 is a 198 km flat stage from Fougères to Tours. The course is suitable for pure sprinters, another stage which will be a great battle for the points of the green jersey.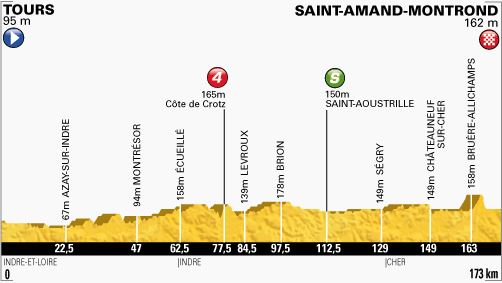 Tour de France 2013 Stage 12 quick info
DATE: July 11, 2013, Thursday
STAGE TYPE: Flat
START-FINISH: Fougères (78 m) > Tours (48 m)
LENGTH OF THE COURSE: 198 km
DIFFICULTY:
Tour de France 2013 Stage 12 Profile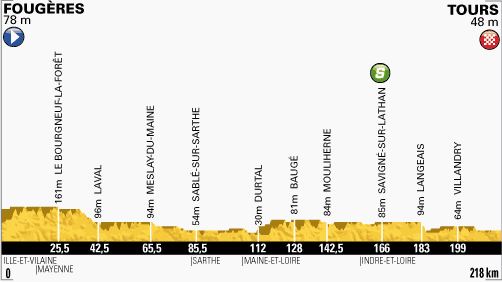 Intermediate sprint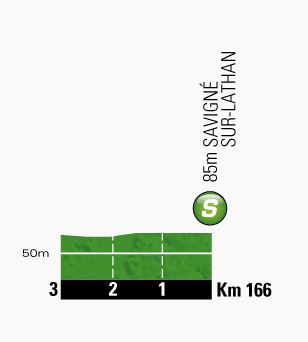 Last kilometers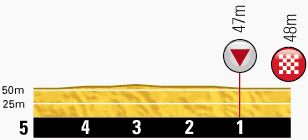 Start: Fougères
Fougères is a commune and a sub-prefecture of the Ille-et-Vilaine department in Brittany in northwestern France.Fougères' most famous monument and attraction is the Château de Fougères, a medieval stronghold built atop a granite ledge, which was part of the Duchy of Brittany's ultimately unsuccessful defence against French aggression, and part of a tripartate with Vitré.
Fougères also has one of only three belfries in Brittany, whose location serves as the centre of the weekend market. The belfry, built 1397, has symbolic importance: funded by local merchants, it allowed ordinary people access to timekeeping, previously the preserve of the church and nobility. Fougères is a town of Art and History (Villes et Pays d'Art et d'Histoire), a designation assigned to historic areas by the French Ministry of Culture and Communication.
The town was involved in the rebellion against the French Revolution in 1793. A skirmish near Fougères was the subject of the French painter Julien Le Blant's (1851-1933) most famous work Le Bataillon Carré, Affaire de Fougères 1793, which won a Gold Medal in the Exposition Universelle in 1889. This large work is now located in the United States, at the Lee Library on the campus of Brigham Young University.
A sizable section of the town walls survives, stretching from the château in the lower town up the hill to surround the upper town. Medieval citizens in the lower town were outside the fortifications and had to retreat into the fortress in times of trouble.
Finish: Tours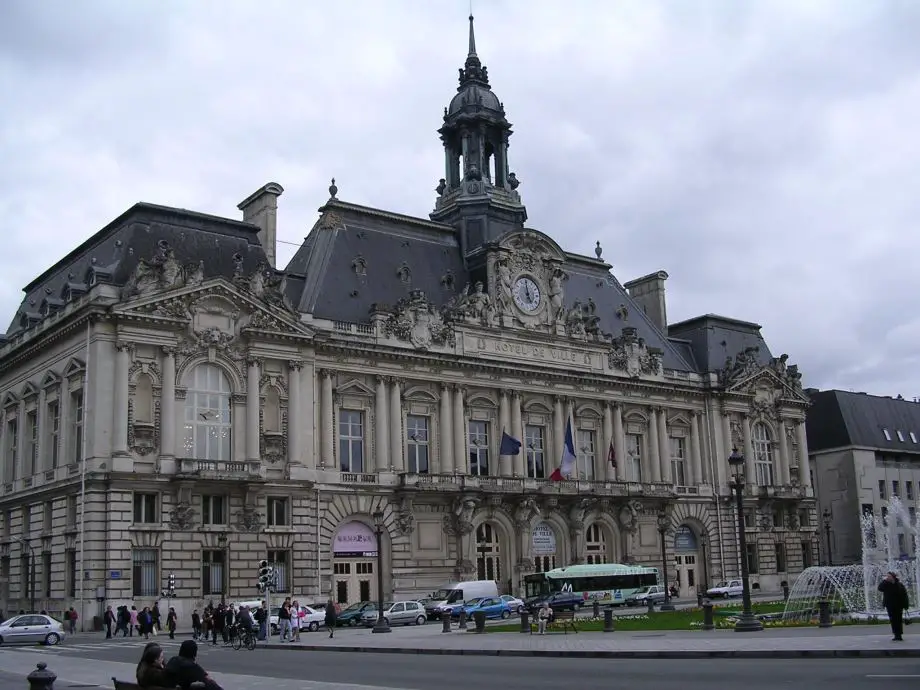 Tours is a city in central France, the capital of the Indre-et-Loire department.It stands on the lower reaches of the river Loire, between Orléans and the Atlantic coast. Touraine, the region around Tours, is known for its wines, the alleged perfection (as perceived by some speakers) of its local spoken French, and the Battle of Tours in 732. It is also the site of the Paris-Tours road bicycle race. Tours is the largest city in the Centre region of France, although it is not the regional capital, which is the region's second-largest city, Orléans.
The city is also the end-point of the annual Paris-Tours cycle race, a French one-day classic cycling race held every October from the outskirts of Paris to the cathedral city of Tours.
Sources