Vuelta a España 2014 Stage 9 Details – it is a 185 km mountain stage with summit finish from Carboneras De Guadazaón to Aramón Valdelinares.
The first part will be simple and without great difficulty. The hard part begins once the peloton arrives in Teruel. Cyclists will have to endure a 3rd category climb as well as a 2nd category climb before facing the always challenging climb to Valdelinares.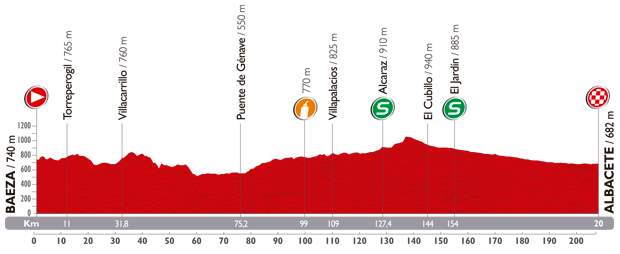 Vuelta a España 2014 Stage 9 quick info
DATE August 31 2014, Sunday
STAGE TYPE Mountains (summit finish)
START-FINISH Carboneras De Guadazaón (1,050 m) – Aramón Valdelinares (1,975 m)
LENGTH OF THE COURSE 185 km
Vuelta a España 2014 Stage 9 profile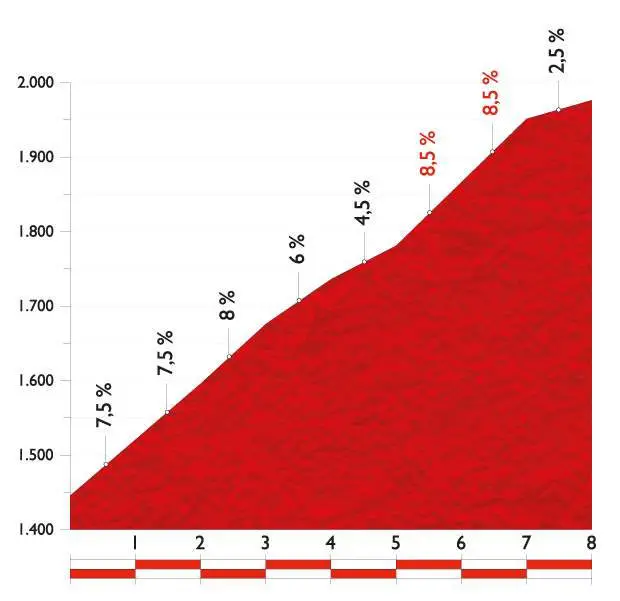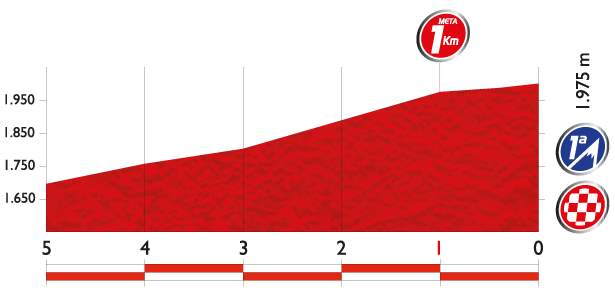 Vuelta a España 2014 Stage 9 start town: Carboneras De Guadazaón
Vuelta a España 2014 Stage 9 start town, Carboneras de Guadazaón is a municipality in Cuenca, Castile-La Mancha, Spain. It has a population of 958.
On the Southern slope of the Serranía de Cuenca, 42km from the capital, are the crossroads between Sierra and Mancha, between Centro and Levante, open to impressive landscapes and settlements, Carboneras de Guadazaón offers itself to the visitor up on Picarcho hill, with streets that are easy to navigate and genuine townspeople that are open and hospitable.
It is a region rich in findings pertaining to ancient civilizations, from the Neolithic period onwards. Its wild surroundings and barely trodden paths that bear the perfume of pine trees, savin, holm oaks, rosemary and aromatic plants, make it the ideal place for hiking, cyclo-tourism, orientation, mountain climbing and outdoor sports, this being the land of young pelota players.
The Church of Santo Domingo de Silos (14th – 15th century) contains magnificent craftwork and preserves the Santa Hijuela inside, which gives rise to the Palm Sunday celebration on the second Sunday in May, with the assistance of the surrounding towns. It is worth mentioning the "fiestas de animas" during carnival time, and the patron saint festivities in honour of San Roque on the 16th of August.
In the town's outskirts, near the road, is the ancient Convent of Santa Cruz, Dominican headquarters, former Theology Faculty and pantheon of the first Marquis of Moya, Andrés de Cabrera and Beatriz de Bobadilla (today a Historical Artistic Monument).
Vuelta a España 2014 Stage 9 finish: Aramón Valdelinares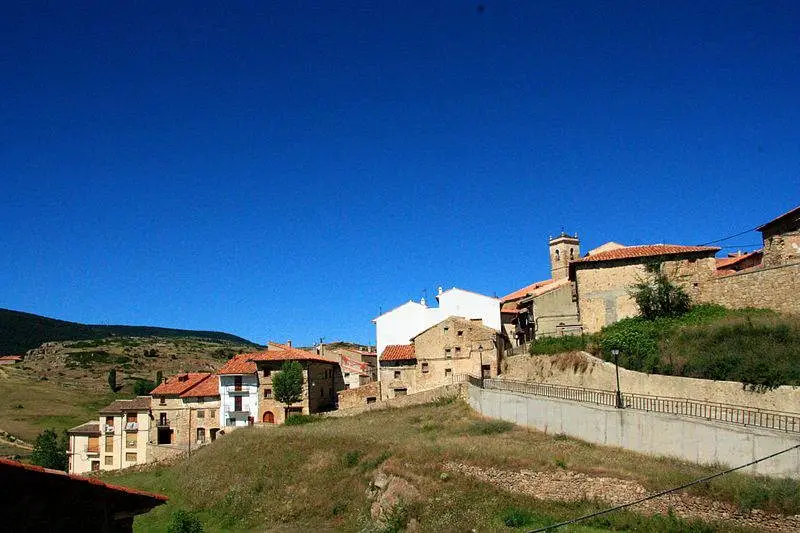 Aramón Valdelinares is a ski resort located in the Iberian System, in the town of Valdelinares.
Valdelinares is a small municipality in the province of Teruel that, with its 1,692 metres, is the highest in Spain, as certified by the National Geographic Institution.
The people who come to Valdelinares discover a unique place where heritage and nature become one. Find secret hiding spots, corners so full of beauty that just appear before your eyes after a rewarding walk. Drink from our countless fountains, valued for their purity and freshness. Get lost in our spectacular skies and make a wish, for you've never been so close to the stars.
Discover Valdelinares in all its seasons, unique spring times filled with flowers and wrapped in a shawl so green it almost doesn't look real. Fresh summers where you can actually rest. Have you ever slept with a blanket in August? Discover our colourful autumns, go deep into our forests and discover their inhabitants. Discover our white winters, glide down our ski slopes or dare to explore wintry landscapes where time stands still, and you will hear the silence.
Climb up to the highest point and feel like you own the world that emerges below your feet. Climb up and discover Valdelinares.
Sources