With the end of Vuelta a España 2016, Lotto–Soudal's Australian rider Adam Hansen has extended the record of completing most number of consecutive grand tours which already belongs to him.

Hansen's long run started with the 2011 Vuelta a España, which he finished 129th. After completing the 2015 Vuelta a España, his 13th grand tour in a row, he broke the Spanish cyclist Bernardo Ruiz's (born January 8, 1925 in Orihuela) 57-year-old record for consecutive grand tours completed. Ruiz is also winner of the 1948 Vuelta.
Hansen also won two stages: in 2013, Hansen broke away early in the seventh stage of the Giro d'Italia, a stage featuring numerous short and steep climbs. Hansen shed his breakaway companions and won in solo fashion in Pescara in pouring rain, more than a minute in advance of the chasing group. In stage 19 of the 2014 Vuelta a España, Hansen attacked the peloton with 4 km to go and resisted to the disorganized chase to win solo.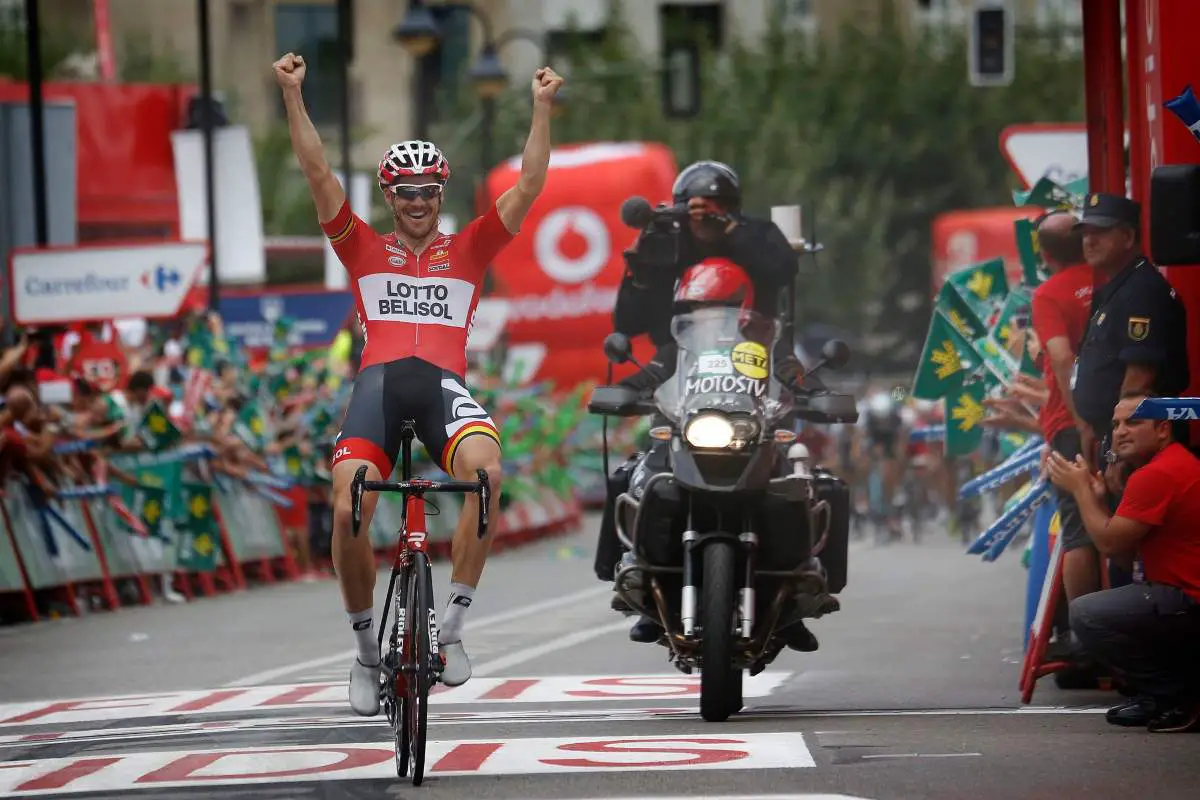 2011 Vuelta a España: 129th
2012 Giro d'Italia: 94th
2012 Tour de France: 81st
2012 Vuelta a España: 129th
2013 Giro d'Italia: 72nd (winner of the stage 7)
2013 Tour de France: 72nd
2013 Vuelta a España: 60th
2014 Giro d'Italia: 73rd
2014 Tour de France: 64th
2014 Vuelta a España: 53rd (winner of the stage 19)
2015 Giro d'Italia: 77th
2015 Tour de France: 114th
2015 Vuelta a España: 55th
2016 Giro d'Italia: 68th
2016 Tour de France: 100th
2016 Vuelta a España: 114th
Sources
I am a software developer, a former road racing cyclist (at the amateur level) and a science enthusiast. Also an animal lover! I write about cycling on this website, cycling-passion.com. You can check out my social media profiles by clicking on their icons.
Latest posts by M. Özgür Nevres (see all)