Most of the suspension fork of a mountain bike has an air suspension system. It can be set by rider weight, terrain type & rider riding style. To keep this fork air balance, you need a mountain bike shock pump. MTB shock pump is an essential tool/kit for every mountain biker. It was designed for setting the air pressure in air suspension forks. Before selecting a shock pump, you need to consider some things.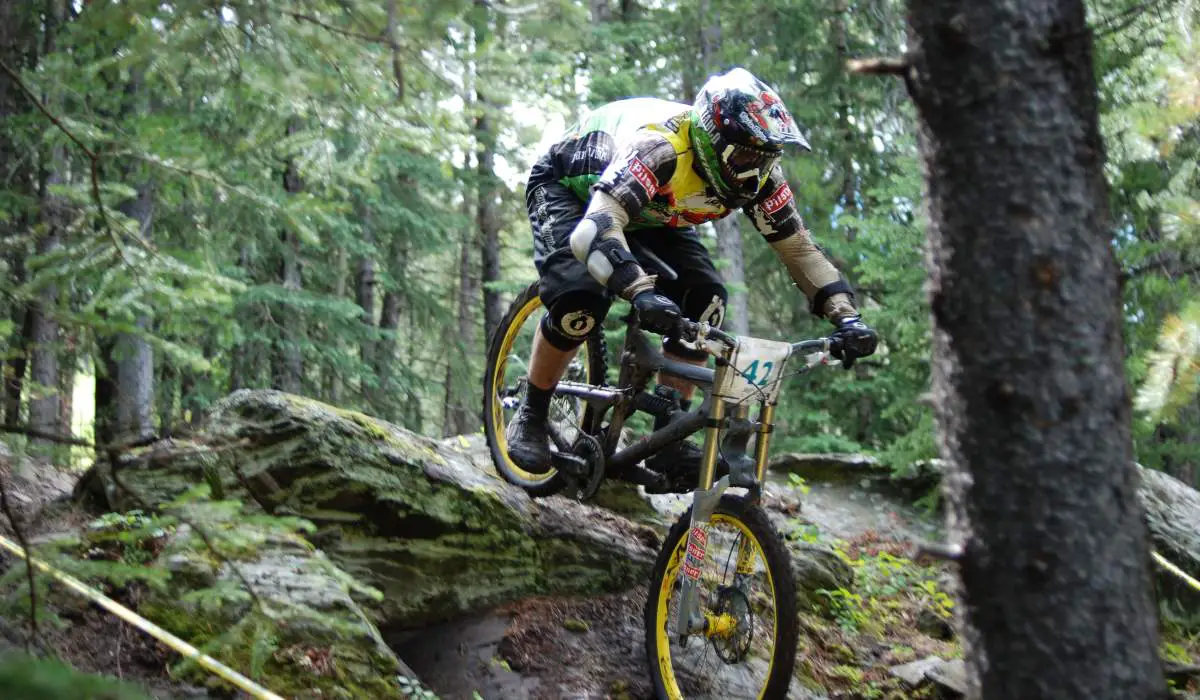 Here is a guideline:
1. Gauge
This is one of the essential elements of a shock pump. You need to know what pressure you're setting in, to set yourself for fitting. It is essential that you use sag measurement. How far the suspension packs with just your body weight on the bike, to set up your bike shock initially but need to know how much air you need to get there makes the whole method much more repeatable.
Here small gauges are defeated because they can be hard to read and the average size of the needle and the print can cause the error on the desired pressure. There is some variability in how the gauge reads from person to person. Generally, said that shock pumps offer accuracy between only 3-5%, and therefore it is best to use the same shock pump each time for repetitive results.
2. Body
Without a body, the pump wouldn't survive. Look for a pump that offers a comfortable grip and a durable material. Aluminum is the standard selection here for weight, durability, and corrosion stability.
3. Handle
With high pressure, you need a comfortable handle. Some pump has a fold-out handle. Another offer is little to grip on. You need a better grip handle while you are pumping. You need a handle that has a better large grip & better cushion to pump your forks efficiently. But it will depend on your hand size. A small handle can be a pain in your hand while you are pumping. You can't push with maximum strength with a short stem. So I recommend you to get a pump with a bigger handle with a grip. It is very comfortable for pumping.
4. Hose
Every MTB shock pump has a flexible high-pressure hose. This is also called "air hose". There are two things need in a hose, one length or other is flexibility. A perfect hose should be flexible & adjust with a better valve. For that reason, you can pump at a different angle. A hose should be extended for you can pump comfortably. This hose has a small needle which through the air by pumping. You can purchase a hose separately. Many shock pumps haven't enough good hose. You can buy a better long & flexible hose.
5. Head
In a pump, two things are essential in the head section. The first is flexible. Ahead which can turn around 360 degrees & attach with the shock pump make it comfortable. The second is zero loss. Not all shock pumps have such a connector. For those who do not have them, you can even hear escaping air while pumping. That means that it takes enough pressure to pump.
6. Valve head
All shock pumps tested here use a Schrader valve which is a car valve use can. A typical case is whether the air is discharged from the suspension after the pump is disconnected. Air is escaping only from the pump. Birzman, Synchros, Topeak, and DT Swiss offer individual 'no loss' valves. Others claim to offer no air loss without specific features.
7. Bleed valve
A bleed valve is essential to attuning your suspension if there is too much air. Most of all pumps have a primary button for release bursts of air. When synchros takes a complex way. Bleed valve is also called micro or mini bleed valve. It can remove access air from your air shock. This kit is essential for tunning & balancing your air shock suspension for a better ride. So you need to check this before you buy a shock pump.
8. Display
Here market has 2 types of sock pumps. One is analog & the other is digital. We recommend purchasing a digital shock pump for accurate measurement of air. The digital shock pump has a large display that will show you the battery life or air pressure of your forks. The screen can change PSI to Bar by clicking a feature button. If you push the power button for two seconds, the display will be on & off. Many riders purchase digital shock pumps because to know the better information & get, the better feature than analog pumps.
Conclusion
A mountain bike shock pump is handy for a mountain biker. When you ride on harsh & shaky roads, air suspension reduces the vibration of the way. To keep suspension better & you need to comfort while riding you need a better shock pump. Shock pump tunning your suspension air, balance your suspension & you get a better comfort when you ride.
Latest posts by Delia B. Hogue
(see all)