In the recent years, fat tire bikes are getting quite popular. Before 2006, They were made only by custom frame-builders who liked to pedal in snow (or sand, like beaches). Then, in 2006, a Minnesota based bike manufacturer, Surly Bikes, which mass-produced the first notable bike in the "fat" genre with its Pugsley frame. They still build a lot of fat-tire bicycle models.

So, many people think it is a new invention, but it's not. W. Ritchie, a track rider was the first who built a bicycle fitted with balloon tires many years ago. The photo below is from November 1924 issue of the magazine "Cycling".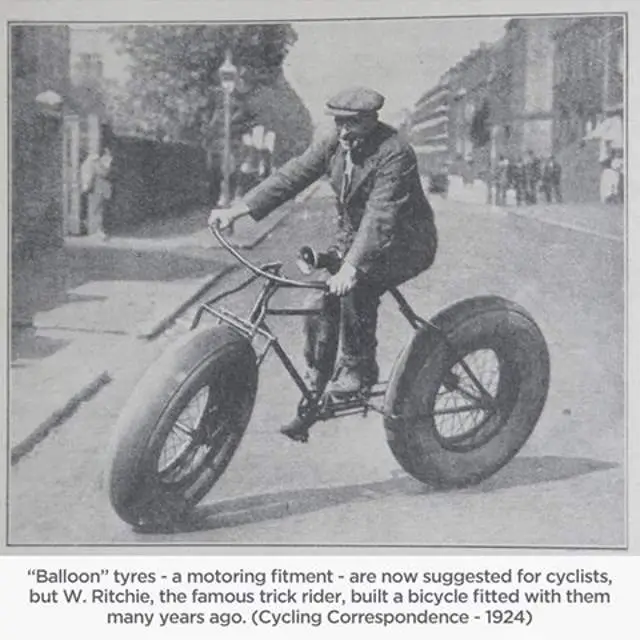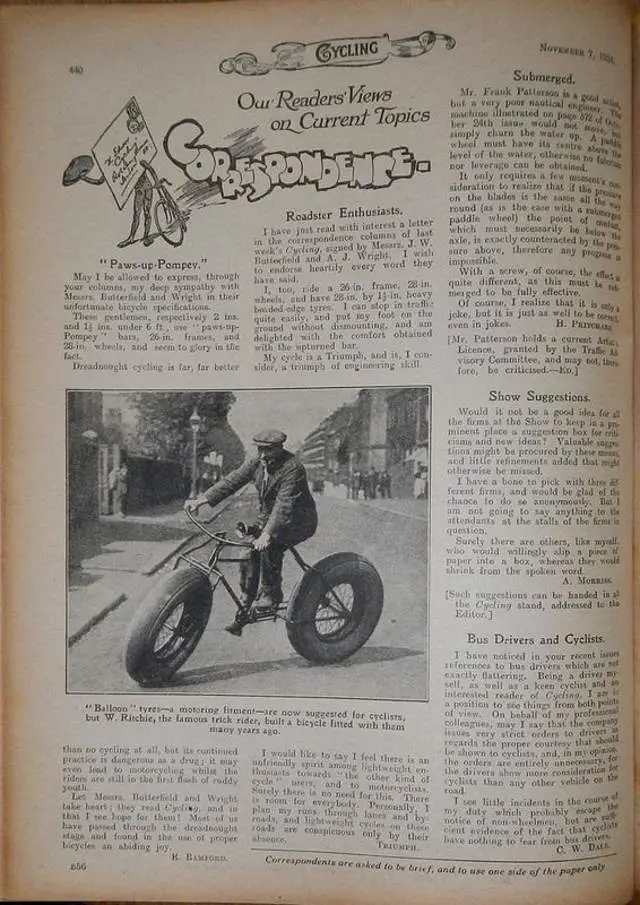 I am a software developer, an ex-racing cyclist (at the amateur level) and a science enthusiast. Also an animal lover! I write about cycling on this website, cycling-passion.com. You can check out my social media profiles by clicking on their icons.
Latest posts by M. Özgür Nevres (see all)