Jaegher is a Belgian company, building tailor-made steel frames since 1934. It is founded by Odiel Van Eenooghe, a Belgian cyclist who participated in Milan-San Remo and in 1932 he won the toughest stage in the Tour of Belgium.
Their slogan is "the steel feel is impossible to translate into numbers & tables".

Eddy Merckx was also a customer of their frames.
The Belgian manufacturer created two great bikes equipped with Campagnolo's latest Super Record mechanical groupset: Jaegher Interceptor and Jaegher Ascender.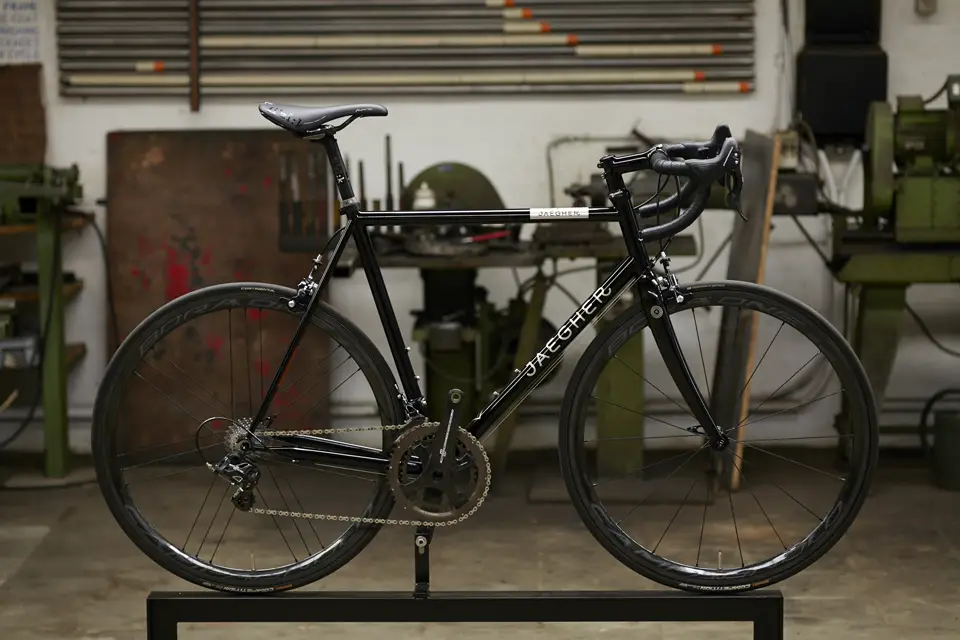 Jaegher frames are made of high-end Italian steel. The Interceptor is exclusively made from Niobium steel, by Italian tube set manufacturer Columbus, whereas the Ascender uses the most modern steel tube sets available: Columbus Spirit and Columbus XCR.
The price of the Jaegher Interceptor is €2,075 (frameset only), while the price of the Jaegher Ascender is €2,475.
Steel is real
From the Belgian manufacturer's website:
Steel is an extremely reactive material. Compress a steel spring and it will bounce back quickly. An aluminum or carbon spring bounces back much slower. A steel frame will therefore absorb bumps and vibrations on the road while transferring each pedal-stroke into pure speed. This unrivaled comfort and road feel are not just nice for you, they also improve your performance. You will remain fresh and more alert for longer. The unique feel of steel is difficult to translate into statistics and numbers, so it has rarely been highlighted. Where the latest generations of steel especially shine is in their rigidity, which results in a very efficient frame.
Jaegher frames are made of high-end Italian steel. The steel alloys of the newest generation are ultra-light.
Jaegher works exclusively with the top of the range, Columbus Spirit and XCR tubes: reinforced at the ends, thin and light in the middle. Jaegher works in close partnership with Columbus Italia. Together we developed tubes to create unique frames that perform even better. This makes your Jaegher one of the best steel road bikes ever made – with a ride quality that is incomparable.
The weight of our frames rivals that of other materials. A Jaegher frame weighs between 1.2 and 1.8 kg. We have built complete road bikes with a weight of 6.7 kg, which is even under the UCI limit of 6.8kg.
But, on the other hand, isn't that weight thing overrated? Maybe because it's the only thing we can measure in the bicycle shop. Just lift the bike to feel how light it is. It's also the only thing we can compare: grams.
A lot of pro-riders are afraid of a road bike that is too light. Because every climb is followed by a descent. They don't want – in the words of one of the best cyclists of the world – a road bike that feels like a dishcloth. A road bike needs to give you confidence on the hill, on the cobbles, and when sprinting. And that is exactly what a Jaegher does.
Steel-Aluminum-Carbon frame material comparison
Durability
Stiffness
Vibration Damping
Comfort
Weight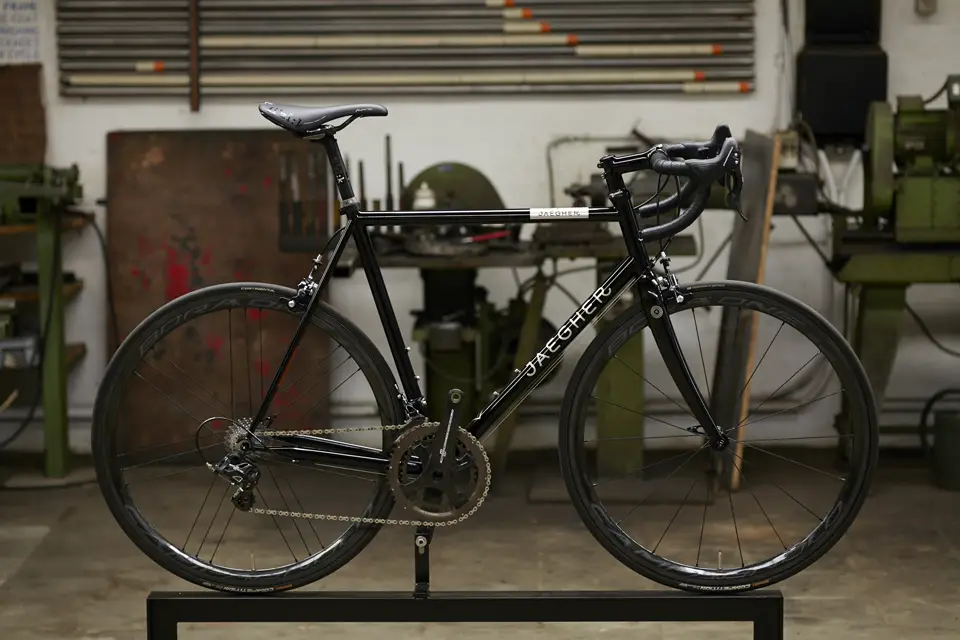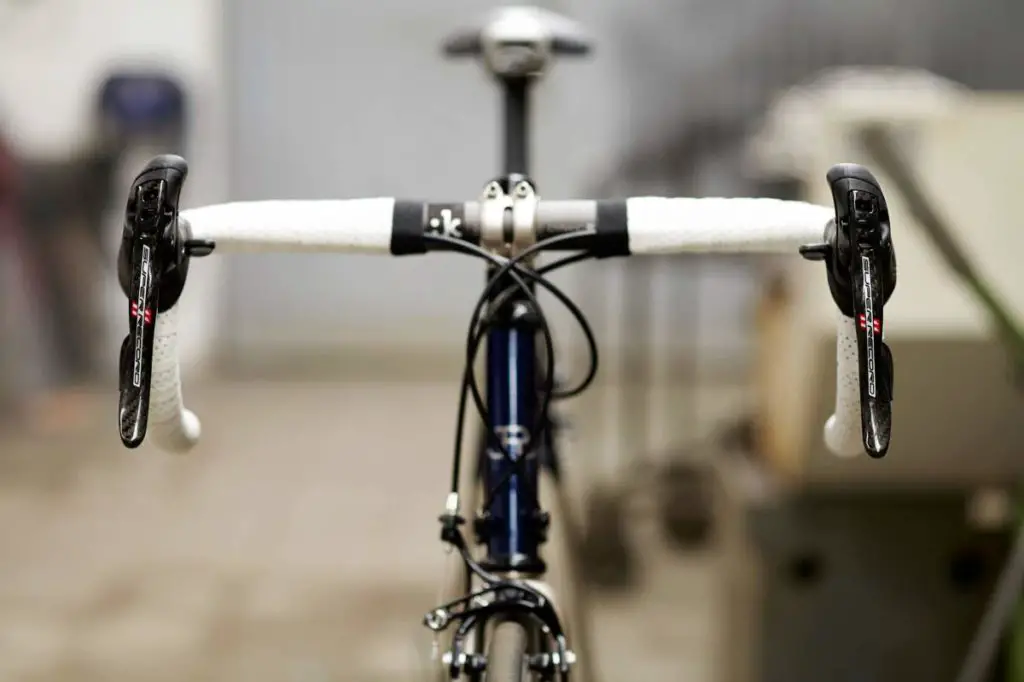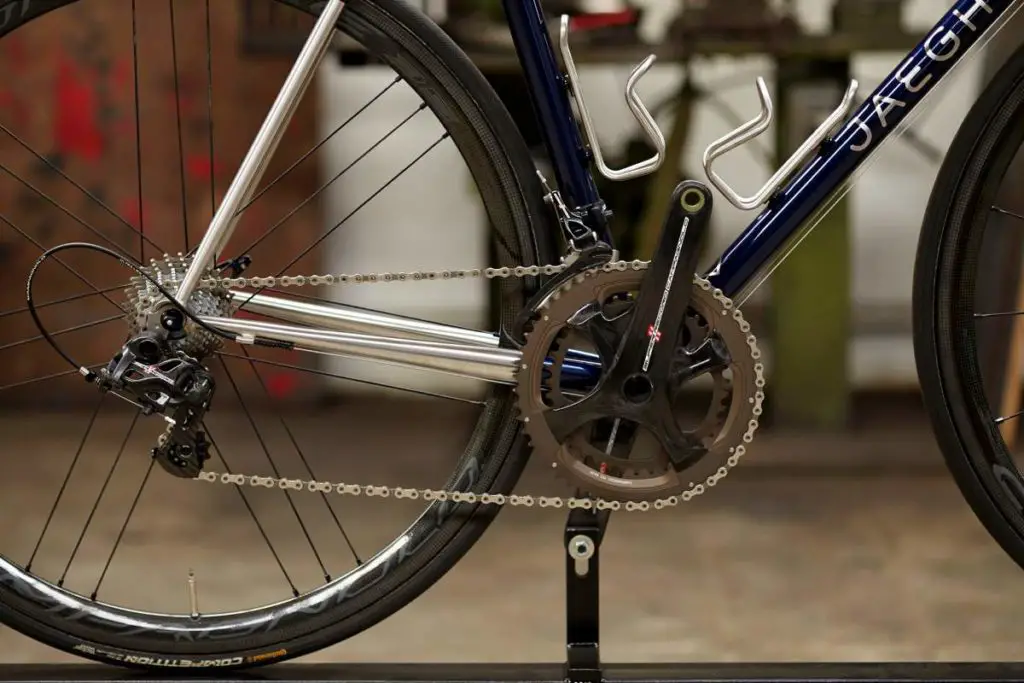 For all the colors, models and prices visit Jaegher official website.
Latest posts by M. Özgür Nevres
(see all)