Reproduction of the famous bottle photo of Coppi and Bartali: the photos are from 2010. Along the dirt road that leads to Montalcino Castiglion del Bosco, Faustino Coppi and Andrea Bartali, the sons of Fausto Coppi and Gino Bartali, evoked the gesture among their fathers while they were climbing the Col du Galibier in the Tour de France in 1952. The occasion, in addition, to commemorate the 50th anniversary of the death of Fausto Coppi (January 1960) and 10th of that Bartali (5 May 2000), took place in the roads of Giro d'Italia, the route of the 7th stage between Carrara and Montalcino (215 km).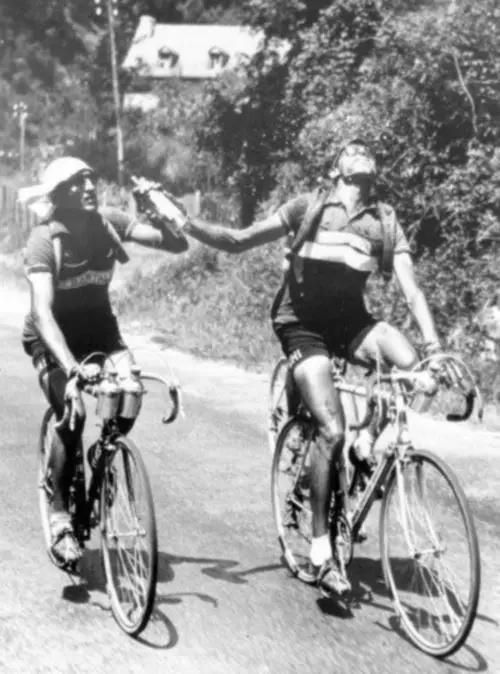 The most famous "bottle picture" was taken in 1952 Tour de France: in which a bottle of mineral water is being passed between Copi and Bartali on the Col du Galibier. The moment itself is not important. This is a relatively common act. Cyclists continually pass bottles to and from each other as they ride up mountains.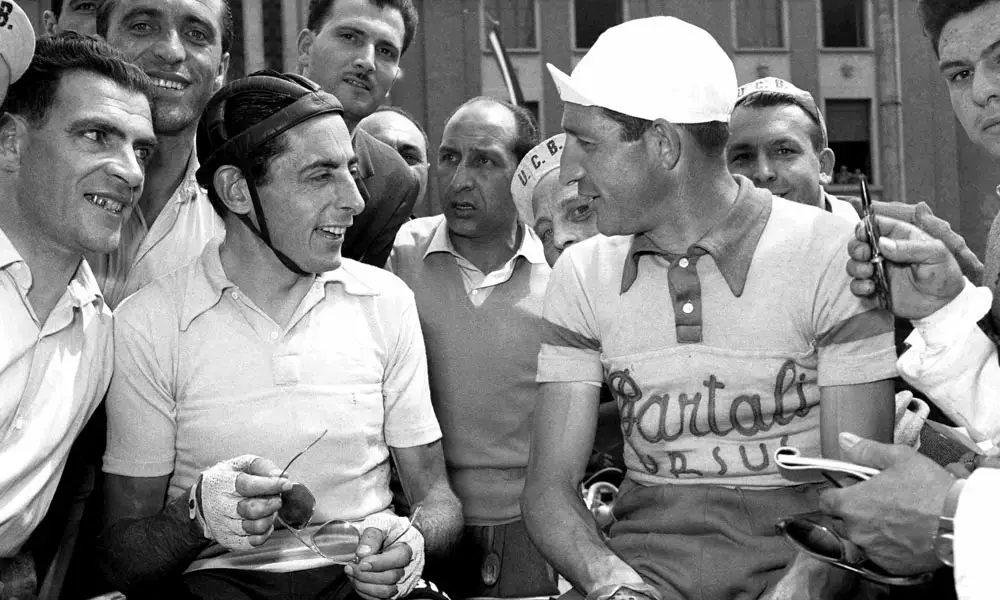 The bottle picture does not show a moment that defines an event, for example when a race is lost and won. In the context of the relationship between Bartali and Coppi, or of the victory in 1952 Tour, the moment when the old man gave his young rival his wheel on the stage to Monaco the following day was more important. On that day Coppi could have lost the Tour, but Bartali was there and helped him out. But it is the bottle picture that has inspired the debate, the articles, the television programs.
It is not even the only bottle picture: there is another from 1952, and an earlier from 1949.
The photo has deeper message: with showing the two great rivals joined together by the bottle, it is also showing Italy united. That idea was important for a nation which had been just ripped apart by the war.
And the reproduction of the photo, below: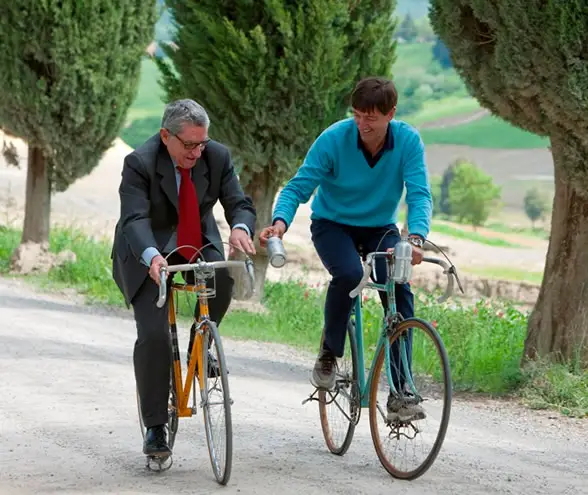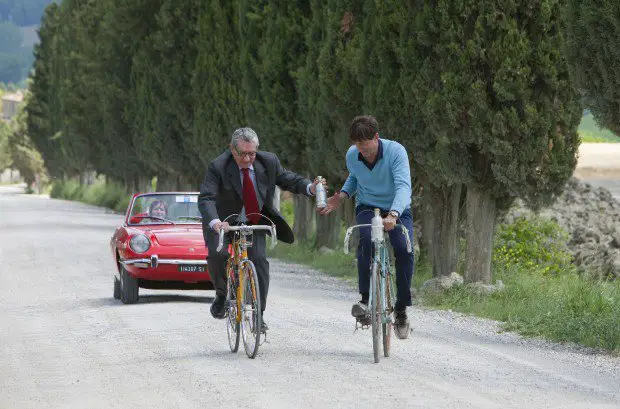 Sources
Latest posts by M. Özgür Nevres
(see all)