Selle Italia presents Model X Green Superflow, the first saddle to emerge from the new eco-sustainable Green-Tech production process, completely designed and developed in Italy. A revolutionary product, unique to its kind throughout the world, which combines high performance, care for the environment, Italian manufacturing, and competitive pricing.
Green-Tech: a production process for products with a low environmental impact
Ever since its founding, Selle Italia has always invested in research and development, believing that growth can only be achieved through innovation. Last summer it introduced Green-Tech: a production process for products with a low environmental impact, which is eco-sustainable and quick to produce at competitive prices. An automated system developed entirely in Italy and one of a kind throughout the world, which allows top-of-the-range saddles without the use of glues and polyurethanes, notorious for their strong environmental impact.
The first saddle to emerge from the production process saw the light in these past few days under the name Model X Green Superflow, a product representative of absolute innovation due to the mechanical assembly of three components without the use of polluting adhesive substances.
The saddle was in fact produced using Flex Control technology, that is, a special body composed of two elements with differing flexibility, able to ensure greater comfort and superior resistance with respect to other similarly priced products. The third component is the rail in Fec Alloy, a highly resistant and flexible iron-carbon steel alloy.
The stand-out technical features of the Model X Green Superflow saddle include the padding in Total Gel (with integrated antibacterial treatment), which covers the entire surface of the shell, and the waved form, making this saddle perfect for cyclists who love to maintain a more stable position, even during long rides.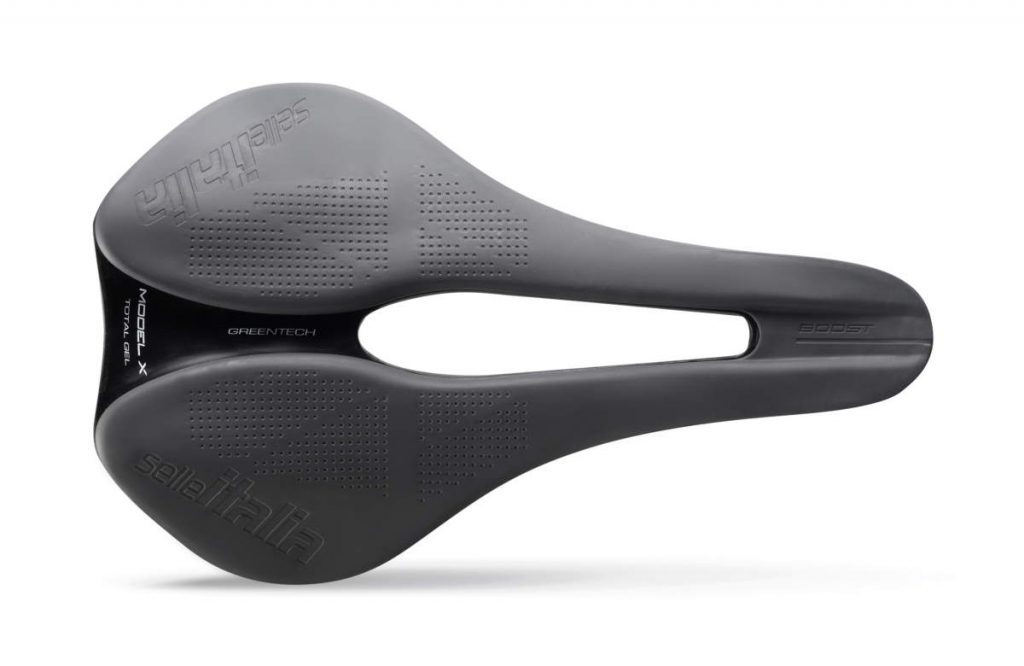 Moreover, using the idmatch system and precisely thanks to this waved form, this saddle is particularly suited to those with a posterior pelvic tilt.
The Model X Green Superflow saddle is completely Made in Italy, an element considered of utmost importance by the Treviso-based company, especially in light of the numerous problems encountered in the cycling supply chain over the last year.
What's more, thanks to the latest addition to the Selle Italia family, the brand has taken yet another step forward in its eco-sustainable production, thus responding to those who truly care for the environment, but who are also looking for high performance and comfort at a competitive price.
Selle Italia Model X Green Superflow Data Sheet
Size: 145 mm x 245mm
Weight: 315 grams
Rail: Fec Alloy
Cover: Green-Tech
IdMatch Sizes: L3
Recommended retail price: 49.90 euro
About Selle Italia
Selle Italia is a leader in the design and manufacture of bicycle saddles. Founded in 1897, the firm has operated in the sector for more than 120 years and is based in Asolo (TV), Veneto, where it commercializes more than 1 million products every year. Its products are currently sold all over the world and are unique in terms of performance, comfort, and design.
Latest posts by M. Özgür Nevres
(see all)