A beauty from Italia: the Stelbel Antenore is constructed with Columbus XCr stainless steel alloy tubing, "exclusively selected and customized for this particular frame". Campagnolo Super Record groupset and Campagnolo Bora One wheels are completing the set.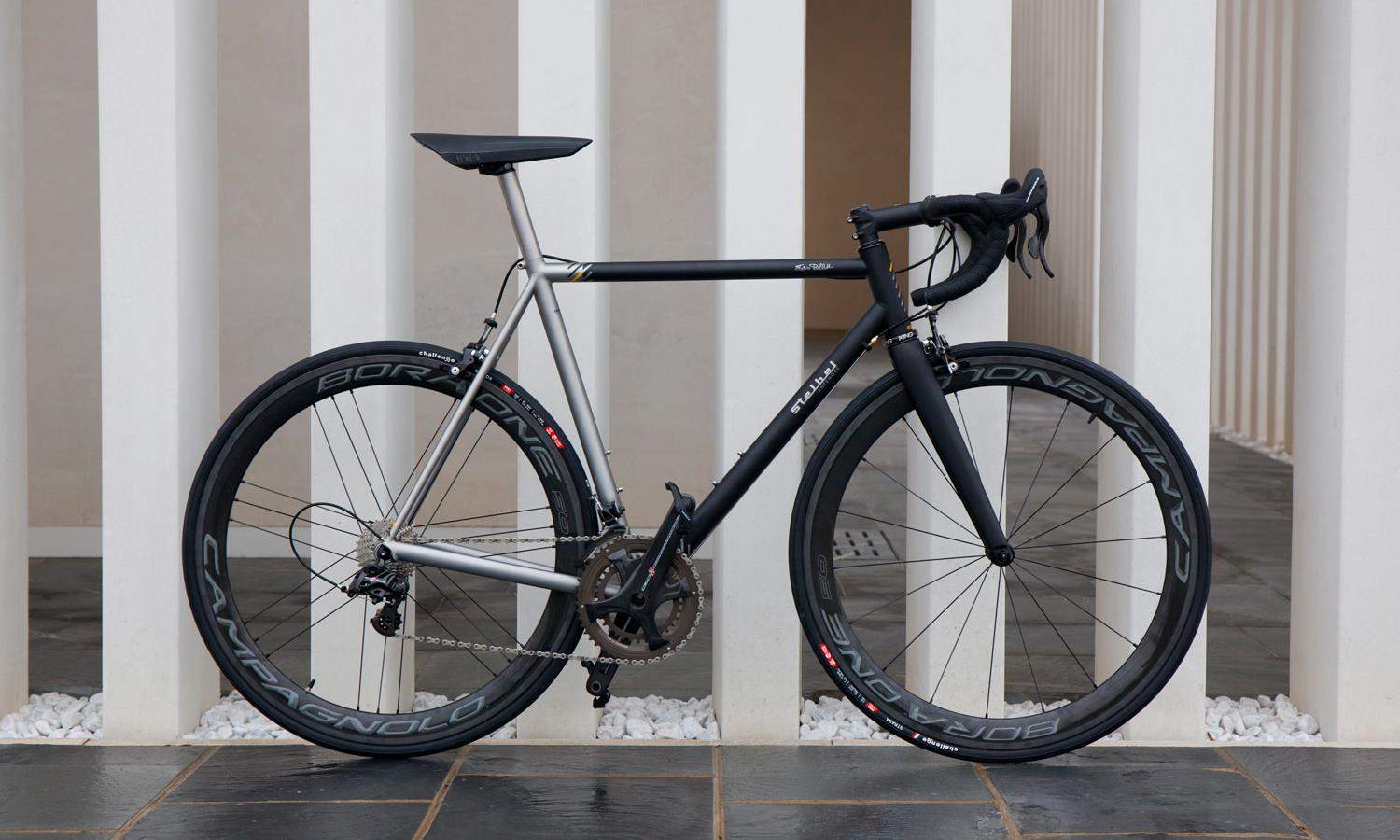 Stelbel is an Italian brand founded in 1973 by Stelio Belletti. Antenore Belletti was Stelio Belletti's father. The name for this model was chosen to pay tribute to Stelio's father, with Stelio's words "the best teacher that he could have hoped for".
Like all frames in the Stelbel line, the Antenore model is custom made to measure. Made with Columbus XCr stainless steel alloy tubing with custom details designed exclusively for this model. The non-conical oval section chain-stays are a distinctive feature of modern Stelbel frames, and the Antenore is no exception. Our custom-designed chain-stays have a 30x20mm oval cross-section and compliment the new C15 rear dropouts, also made out of stainless steel and CNC machined from a single block.
Designed by Stelbel, the conical head tube is made of AISI 316 stainless steel tubing and, coupled with a tapered headset (Chris King Inset7, included with the frame), allows for the installation of a conical Columbus fork: 1 "-½ – 1" -⅛ ", giving you a 45 mm rake.
Engraved and drilled, the bottom bracket shell is also made of AISI 304 stainless steel, and has BSA threading (1,370 x 24 tpi), ensuring an easy assembly and maintenance.
The cable routing is partially internal. The shifter cable tension can be adjusted thanks to the stainless steel down-tube cable guides equipped with inline adjusters. The bottom bracket shell is equipped with stainless steel external cable guides, and the right chain-stay is outfitted with internal rear derailleur cable routing, a typical feature of modern Stelbel road frames. The top tube is equipped with an internal cable guide for the rear brake cable.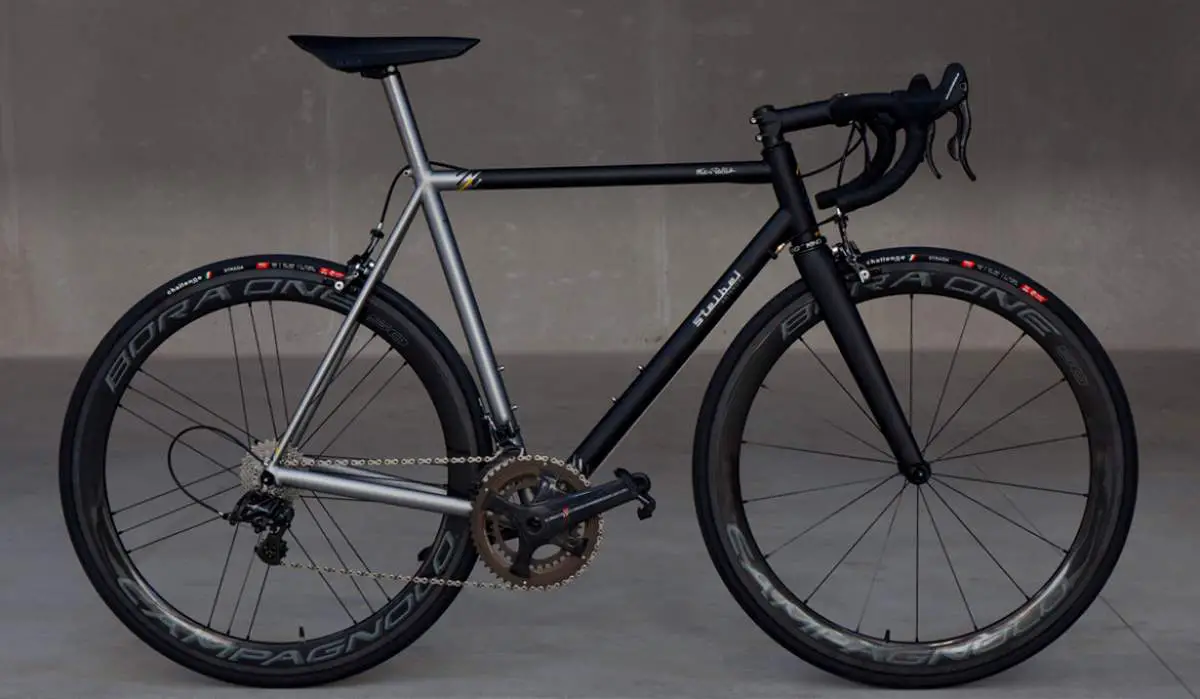 The paint scheme leaves half of the frame naked, highlighting key portions of the satin finished stainless steel. Other paint-schemes are available, as well as variations on the colors of the official Antenore paint scheme.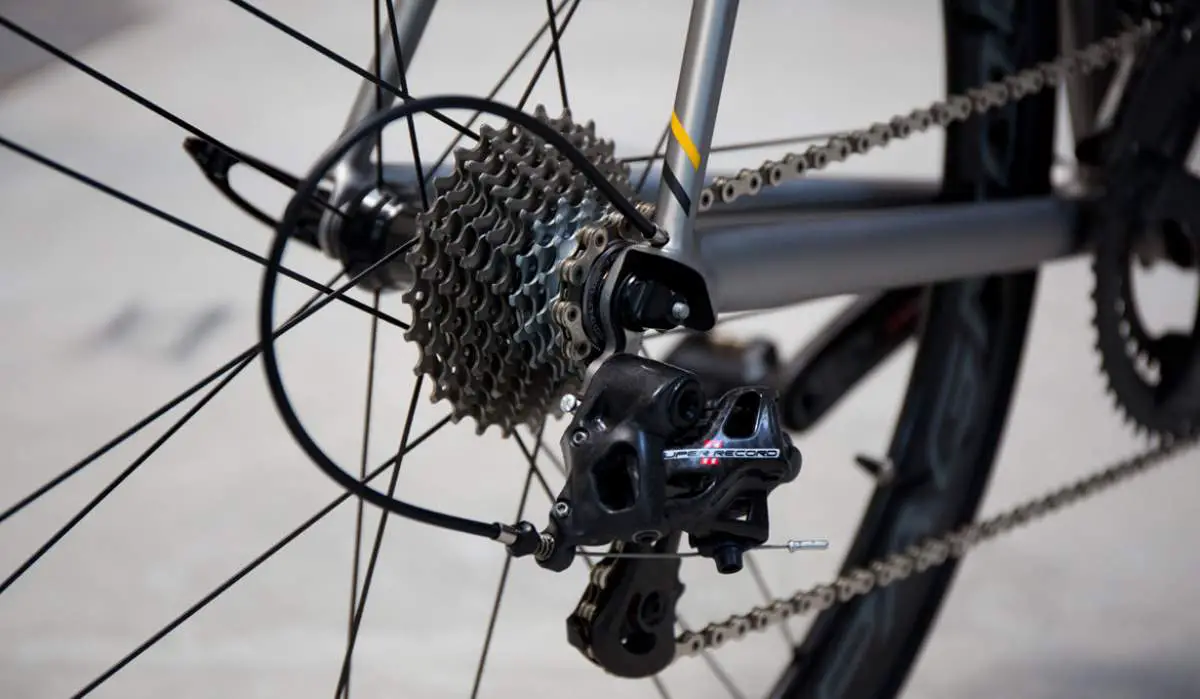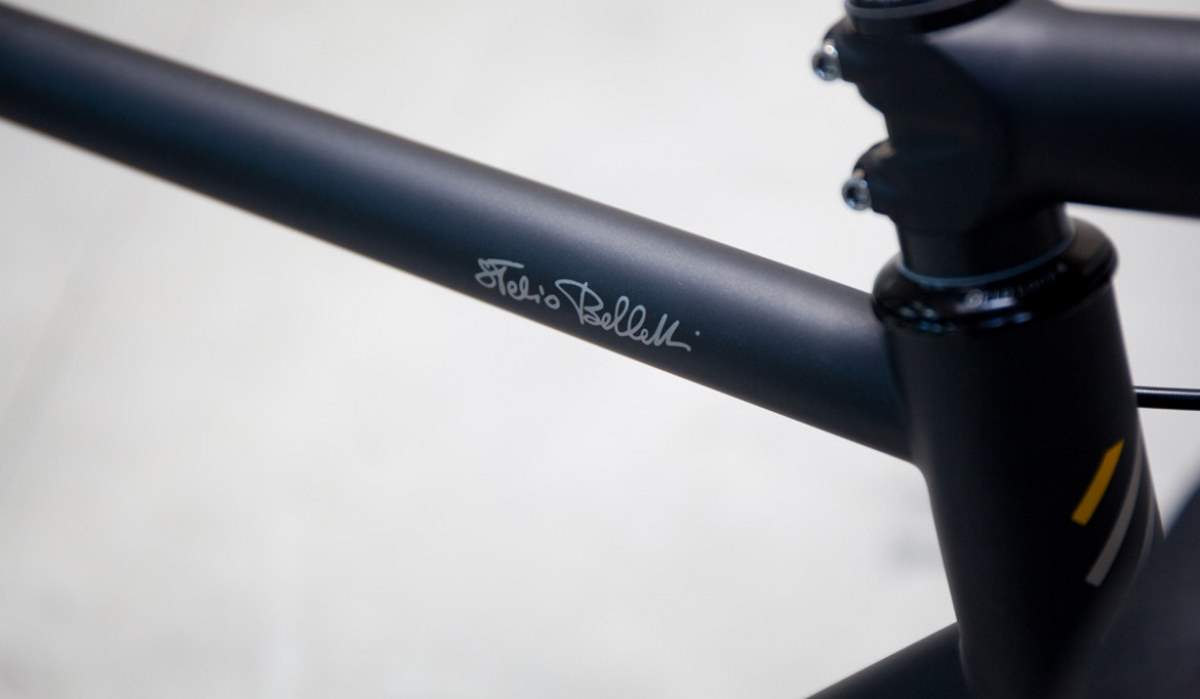 Stelio Belletti has been passionate about racing bicycles ever since he was a boy. Starting in the 70s, he began to race in local and amateur competitions with excellent results. Spurred by a dry-spell in his family's workshop and the dissatisfaction he felt towards the most recent racing bicycle he had purchased, Stelio Belletti tried his hand at bicycle frame building. His results encouraged him to found the Stelbel brand in 1973. Having honed his TIG welding skills while working in the aviation industry, he became the first Italian frame builder to build TIG welded frames. In 1975, Stelio Belletti patented the first bicycle frame welded with TIG welding techniques in Italy and that same year produced the frames for the Polish national team, who went on to win the gold medal in the men's team time trial race at the UCI Road World Championships in Mettet. By the second half of the 70s, the Belletti workshop concentrated on the production of Stelbel bicycle frames, and gradually began to decrease their commitment in other areas of production. In the early 80s, for age reasons, his father Antenore left the company to Stelio, and under his management the company hired additional employees.
Stelio Belletti is recognized to have been on the forefront of bicycle frame construction, always pushing the boundaries and experimenting with new solutions. He remembers being one of the first manufacturers to make stainless steel frames. Belletti continued to work in his family's workshop until 1990 when the company closed. Over the following years, Belletti collaborated with other Italian brands producing TIG welded frames made with steel or aluminum tubing. Upon his retirement, Stelio Belletti has devoted his time to sports, participating in several cycling events, and even organizing some himself.
Sources
I am a software developer, a former road racing cyclist (at the amateur level) and a science enthusiast. Also an animal lover! I write about cycling on this website, cycling-passion.com. You can check out my social media profiles by clicking on their icons.
Latest posts by M. Özgür Nevres (see all)