The 2021 edition of the Tour de France was concluded on July 18, Sunday with Slovenian Tadej Pogačar defending his title. At the end of the last stage, Eurosport connected to the International Space Station (ISS) and it turned out astronauts aboard the orbiting laboratory were watching the Tour de France live.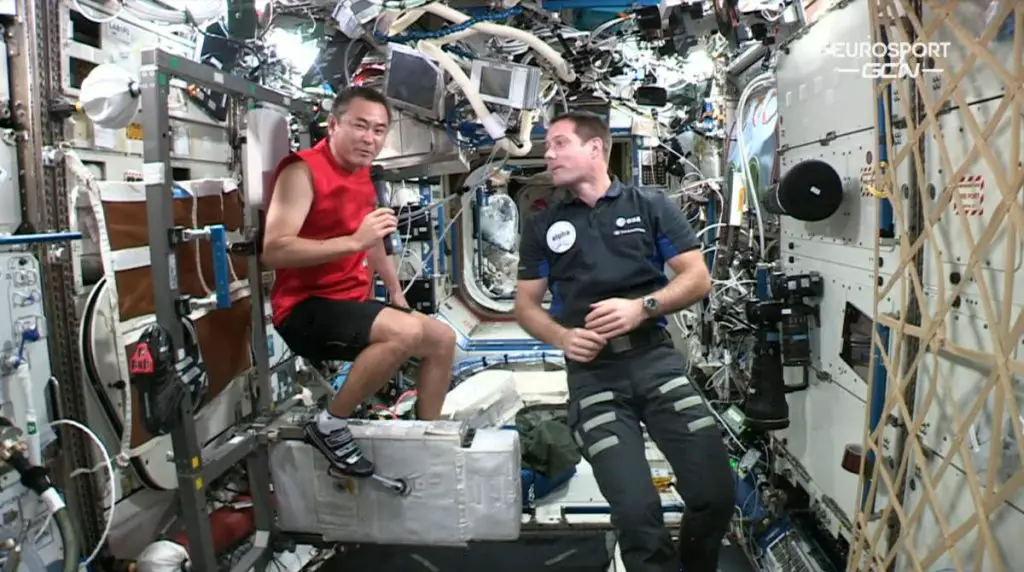 Why do astronauts excercise in space
In the microgravity environment, bone loss and kidney stones are well-known as essential problems for astronauts to overcome during extended stays in space. Hence, they engage in physical exercise for 2.5 hours a day, six times a week (15 hours a week) while in orbit to avoid these issues.
The bike aboard the International Space Station is basically a stationary bike. It fastened to one side of the ISS to make sure it doesn't float away. Astronauts also use clipless pedals to stay connected with the pedals.
They wear heart rate monitors while riding the bike and then send the data down to Earth, so the experts trainers on Earth trainers can analyze it and optimize their exercising routine.
Sources
"Preventing Bone Loss in Spaceflight with Prophylactic use of Bisphosphonate: Health Promotion of the Elderly by Space Medicine Technologies" on the NASA website
Latest posts by M. Özgür Nevres
(see all)