Here is the bike of the day: a black and white Basso Diamante SV, an Italian Beauty. This bike is assembled by Veloholic Cycles, a local bike shop in Vancouver, Canada.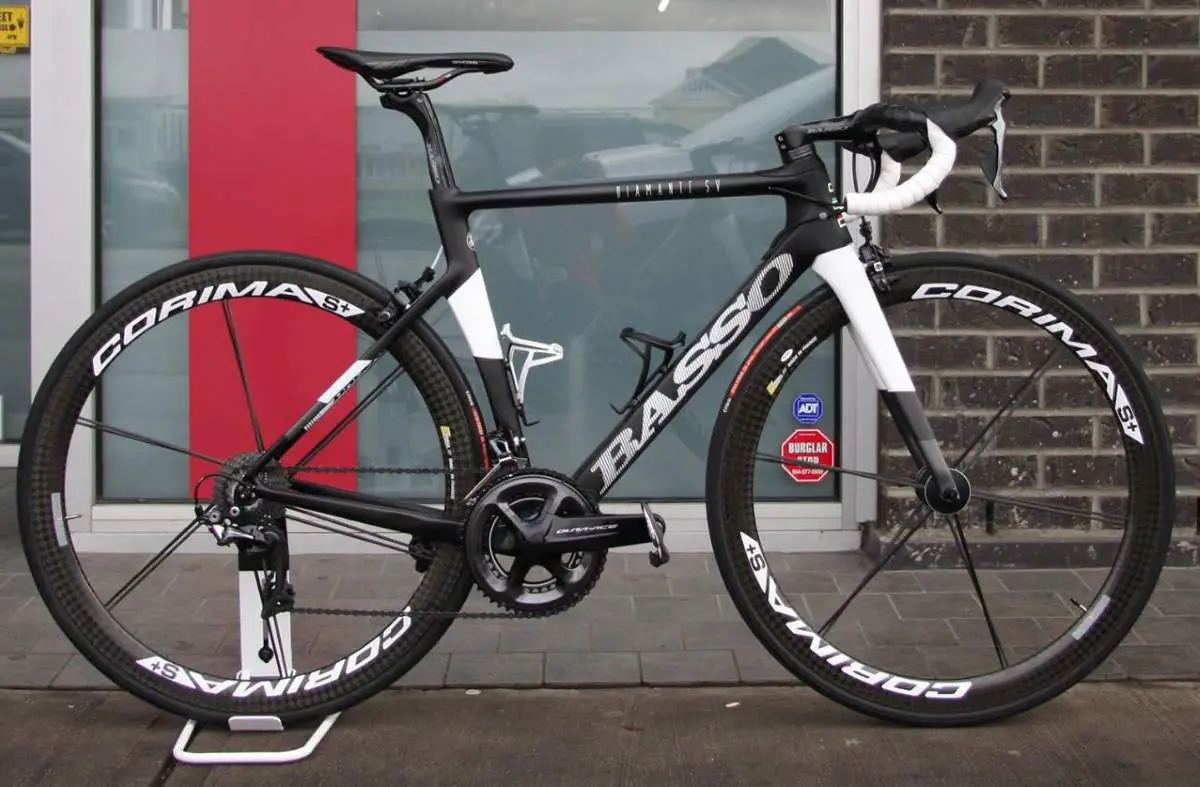 Located in Dueville, Vicenza, Italy, Cicli Basso founded in 1977 by two brothers, Renato Basso (born 1947) and Alcide Basso (born 1954). Their older brother, one of the best sprinters of his generation and 1972 UCI World Champion, Marino Basso (born 1945) lent his experience to the young company which his two younger brothers had just created, after retiring in 1978, when he was 33 year old.
I am a software developer, a former road racing cyclist (at the amateur level) and a science enthusiast. Also an animal lover! I write about cycling on this website, cycling-passion.com. You can check out my social media profiles by clicking on their icons.
Latest posts by M. Özgür Nevres (see all)