Here is the list of the boutique bicycle manufacturers, ordered by their name (starting with B). If you want to find a unique bike that fits your personality, review this list.
The list is probably not complete, so if you want to contribute, please leave a comment below.
Other boutique bicycle manufacturers: A | B | C | D | E-F | G-H | I-J-K | L | M | N-O-P-Q | R | S | T | V-W | Y-Z
Bamboo Bikes Hawaii
Founded by Barret Werk, Bamboo Bikes Hawaii is Hawaii's only commercial custom bicycle maker. The company was at NAHBS (North American Handmade Bicycle Show) in 2017 and 2019 and will be there again in 2020.
With over 15 years of experience in the craft in Hawaii, they build beautiful bamboo bikes to last a lifetime.
Bamboo Bikes Hawaii also teaches build your own frame classes at their workshop.
Product development started when owner Barret Werk was around the age of 7. His first mission – to build wings out of bamboo and brown paper bags, in order to fly around his neighborhood to see friends and then later go on to explore the world. Werk's process has been greatly refined since then, but his sense of adventure in his work over the last 15 years in Hawaii, remains the same. Always pushing the limits and testing new materials to result in the best possible products.
Barret has always had three main interests. Woodworking, Sustainability, and Biking. His background in fine woodworking developed while apprenticing with Parks & Parks in Hawi, Hawaii Island. After 9 years on Hawaii Island, he brought his skills and began a successful business on Oahu in 2009. He also spent many years working on organic farms around Hawaii Island, Australia, Germany, and more. During his time on the land, he started to experiment with the joinery of materials that he encountered throughout his travels. His experience resulted in the creation of a livable bamboo structure.
All the while he had continued his love for biking. Growing up in the Bay area, he became an avid mountain biker, competing for many years in the early years of the creation of the sport. He then continued on to bike touring internationally and has now been able to fuse all of his passions into his current work. From wood & bamboo furniture to home goods to bamboo bikes, all of his products are created with years of experience behind them.
The bamboo bike project evolved from many years of experimentation with Hawaiian bamboo. The first complete bike was shown at Hawaii's Woodshow in 2015. Winning awards in 2016 and 1st place in 2017. The first build your own workshop started at the Honolulu Museum of Art School in early 2017.
Website: bamboobikeshi.com
Barbastelle
Founded by Pete Sanders in 2012, the company is located in Bath, Somerset, United Kingdom. They design, hand-build, paint, and assemble bespoke road bikes to order.
"We care about the quality and design of your bike, taking time to determine what's best for you, the rider. Every bike we build is different, brazed in our workshop by hand, hand painted to your specification, and then fitted with the parts and accessories chosen by you." –Pete Sanders
Website: barbastelle.cc
Cicli Barco
The company is located in Padua (Padova), Italy. The Barco story started in 1947 when Mario Barco starting work with Padua-based frame builder Torpado. His sons Alberto and Maurizio followed their father into the trade building frames for Scapin.
In 2007 Alberto and his wife Fabiola who also worked at Scapin purchased the tooling and started Cicli Barco, along with Maurizio and their son Gianluca. Making Cicli Barco is a true family business.
Today, Barco specializes in custom-built steel frames, including traditional lugged, micro tig welded and carbon/steel combined frames and forks.
Website: ciclibarco.it
Basso Bikes
Located in Dueville, Vicenza, Italy, Cicli Basso was founded in 1977 by two brothers, Renato Basso (born 1947) and Alcide Basso (born 1954). Their older brother, one of the best sprinters of his generation and 1972 UCI World Champion, Marino Basso (born 1945) lent his experience to the young company which his two younger brothers had just created, after retiring in 1978, when he was 33 years old.
Alcide Basso was also a racing cyclist, but his mechanical skills were superior. Renato Basso graduated from the University of Tubingen in Germany in 1974 with a degree in philosophy and political science and did postgraduate work in philosophy at the University of Padua, but he is also a cycling fan.
"At Basso, we put the product at the center of everything while continuing to progress in terms of innovation. Our craftsmen create with extreme attention to detail, great precision, and tireless perfectionism. With their hands, their eyes, and their hearts, they transform the building of a racing bike frame into a piece of art."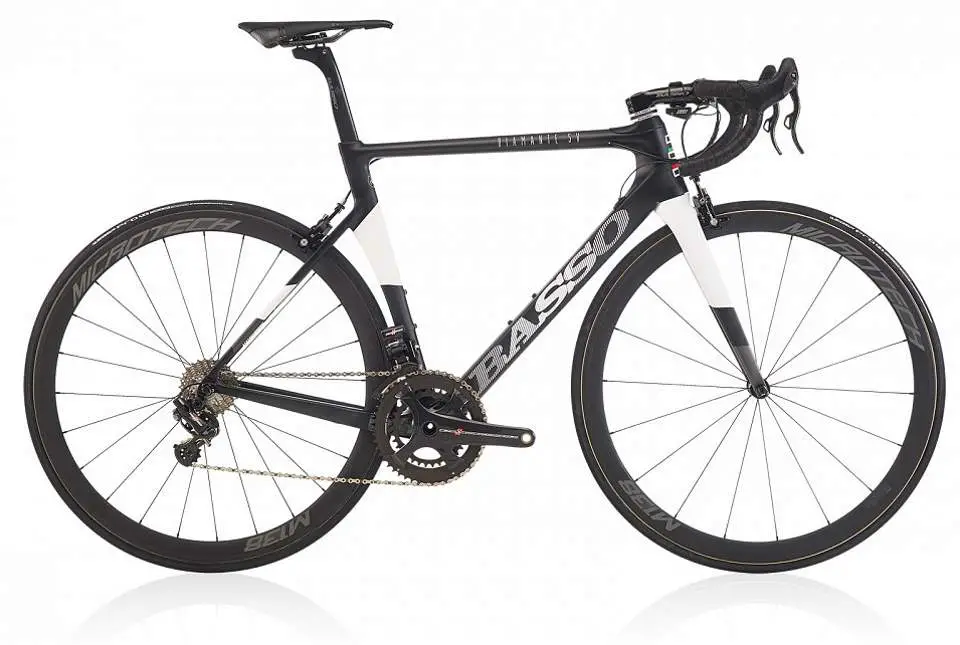 Website: bassobikes.com
Bastion Cycles
Bastion Cycles is founded by Benjamin Schultz (Managing Director), James Woolcock (Engineering Director), and Dean McGeary (Technical Director). The company is located in Kensington, Victoria, Australia.
"We believe in you, the rider. You know why you ride, how you ride and the ride you want. You are the best person to design your bespoke custom bike. Our mission is to empower you to direct the design of your bike – tuning it to your specific needs. The end product is uniquely precision crafted by the rider, for the rider."
Bastion Cycles' standard lead time is six to eight weeks – which is significantly faster than other custom frame builders.
Website: bastioncycles.com
Battaglin Cicli
The brand is created by Giovanni Battaglin, the legendary Italian cyclist who won the Giro d'Italia and Vuelta a España in the same year (1981). It is located in Vicenza, Italy.
"Battaglin Cicli has been creating the finest Italian bicycles for more than thirty years. Since the beginning, the main goal has been to deliver high-performance technology and the founder's experience as a legendary Italian cyclist to professional athletes and occasional riders. Battaglin Cicli has developed perfect combinations of engineering advancements and unique design, inspiring two-wheel lovers to win international awards and live gratifying adventures."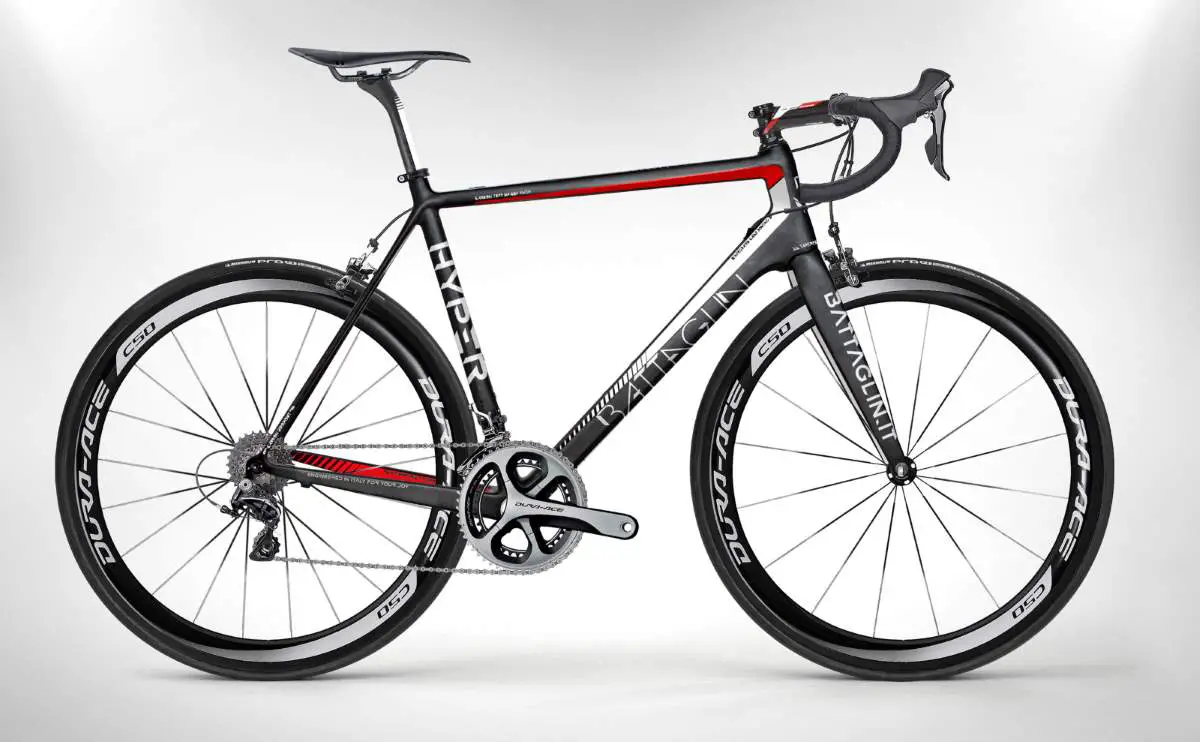 Website: battaglin-cicli.com
Baum
Baum is located in North Shore, Victoria. The brand is founded by Darren Baum, who trained and worked as a certified aircraft engineer and stainless steel TIG welder before becoming a frame builder. His cycling career began as an A grade rider before a car accident in 1990 sparked a long-term interest in how biomechanics and bike design can be used to increase performance. He is mentored by master frame-builder Brian Cross. In 1996, the first frames were sold on a commercial basis under the Baum name. In 2003, he began taking international orders.
In his 2009 book, Close to Flying, the only Australian winner of the Tour de France (2011), Cadel Evans thanked Darren Baum, for his work with him.
In 2014, he won the Best Road Bike award with Baum Corretto at BUKHBS 2014 (Bespoked UK Handmade Bicycle Show).
Website: baumcycles.com
BEAMZ
BEAMZ bikes makes wooden bikes from coppiced woodland poles. The young tree stems are harvested every eight years, after which, the stump sprouts another batch of stems, which makes our material supply truly sustainable. Once hollowed, these poles have structural properties comparable with materials of a far higher embodied energy such as metals and composites. These poles are made into high-performance bicycles with a unique natural beauty and feel.
Website: beamz.org.uk
Beaumont Bicycle
The company is founded by Elizabeth Beaumont Colebrook, who has over 30 years of experience in the industry taking time out to study and work as an Occupational Therapist. She returned to the business in 2005 to work for Islabikes.
In 2015, Liz established her own artisan framebuilding business, welcoming customers needing or preferring to "step-through" the frame but not exclusively. Liz also owns TJ Cycles and the exclusive rights to build this world-famous iconic British short-wheelbase frames and this year she introduces Blacksmith Chris Yeomans of "Smithy Frameworks" as a collaborative framebuilding colleague. Chris builds exceptional off-road framesets with internal hydraulic cable routing and handmade disc-brake mounts.
The company is located in Colebatch, a small village and civil parish in southwest Shropshire, England.
Website: beaumontbicycle.com
Bedovelo
Bedovelo is founded by Beat Baumgartner. The company is located in Bern, Switzerland.
Website: bedovelo.ch
Bellon Bikes
Located in Red Bluff, California, United States, Bellon Bikes is founded by Claudio Bellon. He was born and raised in San Andrea OM, Castelfranco, Italy, Claudio Bellon grew up around cycling and started racing in his teens. Then he moved to North California in 1989.
"Growing up in Italy, cycling was all around me. We lived it, breathed it, and loved it. Cycling has always been a part of my life and as my friends and family encouraged me to try out bike building, I knew that I should take a chance and just go for it. My vision for my bikes became clearer as I researched everything I could about structure, materials, techniques, and different parts. From building my own jig to making my own parts, I realized that at the end of the day I was experimenting with new styles and sizes that added my own personal touch to the frames." (from an interview on Bike Rumor)
Facebook Page: facebook.com/bellonhandmadeframes
Bilenky Cycle Works
Located in Philadelphia, Pennsylvania, United States, Bilenky Cycle Works is founded by Stephen Bilenky. He has been in the bike industry for 44 years and began frame building in 1983. Bilenky Cycle Works won Best Road Bike (2010), Best Lugged Bike (2011), and Best Lugged Frame (2013) at NAHBS (North American Handmade Bicycle Show). They build all kinds of bicycles (road, cyclo-x, touring, MTB, etc.).
"Bilenky Cycle Works is more than just a shop. It's an enduring institution that is committed to enhancing the world of cycling, one handbuilt frame at a time. Contact us to design and build your dream bicycle."
Website: bilenky.com
Bishop Bikes
Bishop bikes is founded by Chris Bishop in 2007. The company won many awards, including:
2010 Cirque du Cyclisme: Best Track
2011 NAHBS (North American Handmade Bicycle Show): Best Steel Frame
2012 NAHBS: Best Steel Frame
2012 NAHBS: Best Lugged Construction
2012 NAHBS: Best Fillet Construction
2012 Cirque du Cyclisme: Best Track/Single Speed
2012 Cirque du Cyclisme: Best in Show
2013 NAHBS: Best Road Bike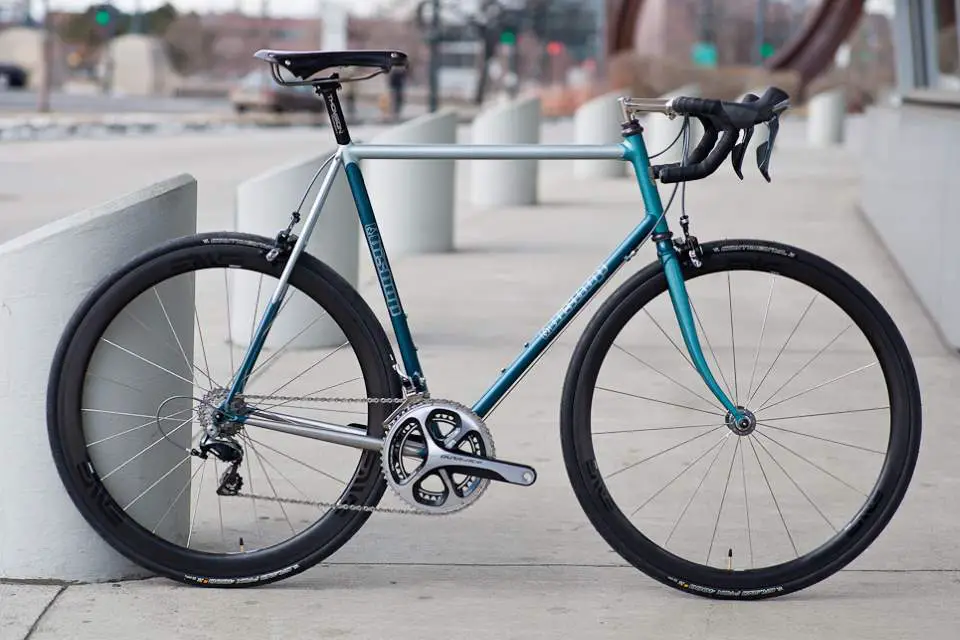 Website: bishopbikes.com
Bixxis
Bixxis was found in 2015 by Doriano De Rosa and his daughter Martina. Doriano is the son of legendary framebuilder Ugo De Rosa, founder of the De Rosa bicycles. At only 14 years of age, he started working in the workshop of his father. Ugo De Rosa's guidance along with daily encounters and exchange of ideas with cycling pros of that time taught Doriano to interpret right away the needs and desires of the cyclist he was talking to.
"At the time we only had one type of metal – steel – and only one method of building: brazing tubes and lugs. After a long time of training with the file, I timidly started brazing. It was 1977; after a year I had my very first frame."
In the following decade, new materials take center stage, just like titanium, which had become the metal that Doriano De Rosa started feeling like "his own". He embarked on a personal adventure of study and research, to go beyond all that he had already learned so far.
"And then, at the beginning of the Nineties new materials came up: particularly, titanium alloys became more and more common. It almost felt natural to start building bicycle frames in this fantastic material. The transition was nowhere near easy: I didn't have that much information but, at the same time, I couldn't wait to place my hands on it. I mean, I was totally attracted to a material with such incredible mechanical properties."
Bixxis products are entirely hand-made. Each Bixxis frame is 100% made in Italy, at their Seregno workshop, just a few miles north of Milan, Italy.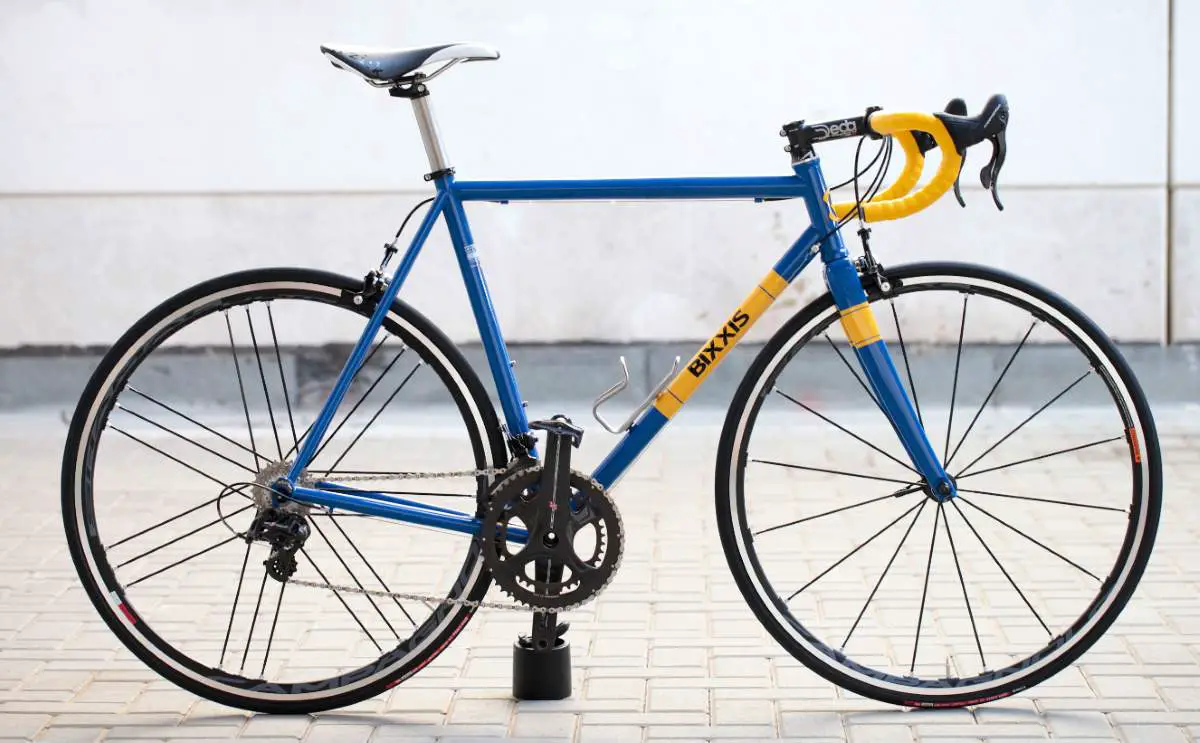 Website: bixxis.com
Black Cat Bicycles
The company, "The one man dance party" is founded by Todd Ingermanson. It is located in Santa Cruz County, California, United States. Ingermanson builds handmade Road bikes, MTB, cyclo-x, and touring bicycles.
"The bikes have a way of speaking for both themselves and for me. I could try and sell you on a cult of personality, but that's not what is going to be hanging out in your garage. What does matter is trust. You need to have confidence in your bike, and by extension, confidence in me. Over the years I've produced a volume of work that allows you to build trust. Short of that, is there anything that I can really say over the internet that doesn't boil down to a sales pitch?"

"Talk is cheap. Bikes aren't."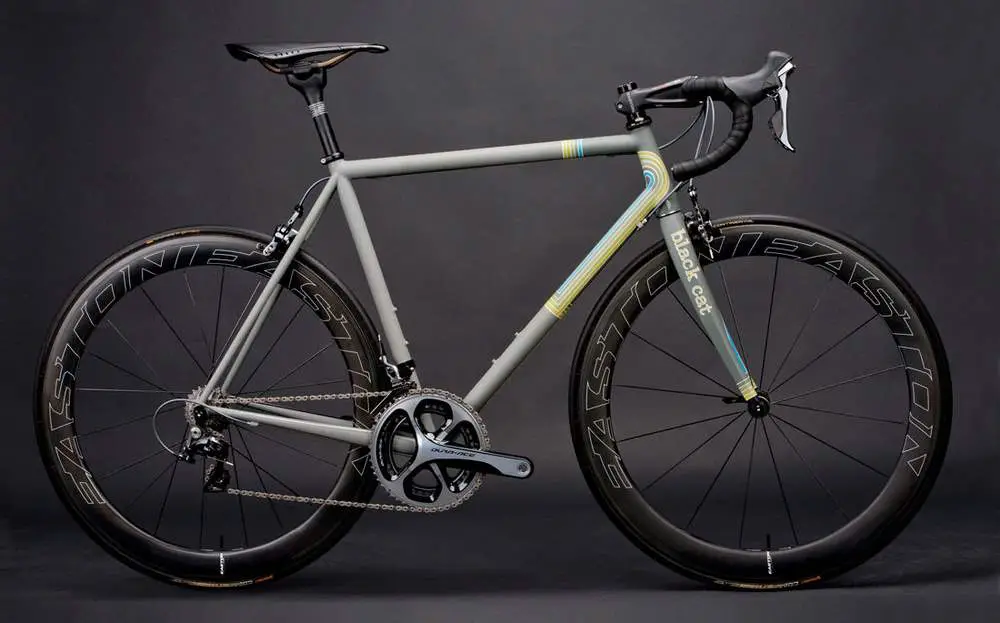 Website: blackcatbicycles.com
Black Sheep
Founded by James Bleakley in 1999, Black Sheep bikes is located in Fort Collins, Colorado, United States. 2008 was the first year the Black Sheep bikes attended the North American Handbuilt Bicycle Show (NAHBS) and was rewarded with the honor of "Best Titanium Bicycle". Every bike is still custom and built for an Individual, not in the standard, or stock sizing.
Website: blacksheepbikes.com
Blaze Bicycles
Founded by Pierre Chastain, Blaze Bicycles is a one-man workshop producing one bike at a time, which allows him to make you a highly personal bicycle and maintain the highest quality standards. Chastain builds handcrafted titanium and steel bicycles. The company is located in Moab, Utah, United States.
Website: blazebicycles.com
Boo Bicycles
Boo bicycles build handcraft bicycle frames using bamboo. They produce almost any kind of bicycle frames, from road bikes to fat bikes. The company is located in Fort Collins, Colorado, United States.
"Why do we use bamboo? Because it has an amazing ride quality. Every frame we build is made by hand, from our custom geometry SL Series to the hand-welded aluminum lugs of the Aluboo and Alubooyah. Building performance bamboo bicycles is an intensive and lengthy process. But, if done properly, the rewards of crafting frames using this amazing natural material can be great, producing bicycles that are the best of both worlds: stiff and durable, nimble and confident, lively and smooth."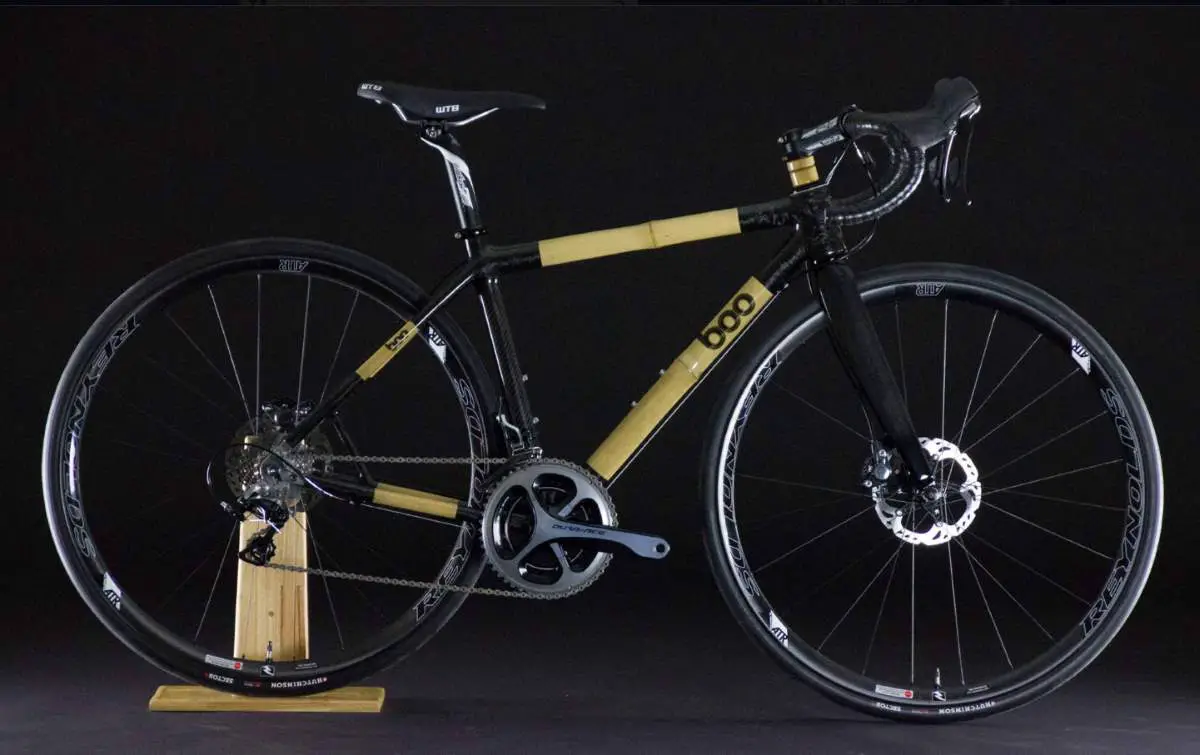 Website: boobicycles.com
Breadwinner Cycles
Breadwinner Cycles was Founded on January 15, 2013, by Tony Pereira and Ira Ryan. It is located in Portland, Oregon, United States.
The award-winning company builds many types of bicycles (road, MTB, touring, cyclo-x, city). Their awards include:
Best Mountain Bike, North America Hand Built Bicycle Show 2014
Best City Bike, North America Hand Built Bicycle Show 2016
Bicycling Magazine Editors' Choice – Best Steel Road Bike 2016 (Breadwinner Lolo)
Website: breadwinnercycles.com
Brevet Cycles
The company is founded by Sébastien Klein, an independent builder from France who recently moved to London. His work is strongly influenced by 30s and 40s French builders and his practice of long-distance riding. All his bikes are designed, made, and painted by himself with great attention to detail.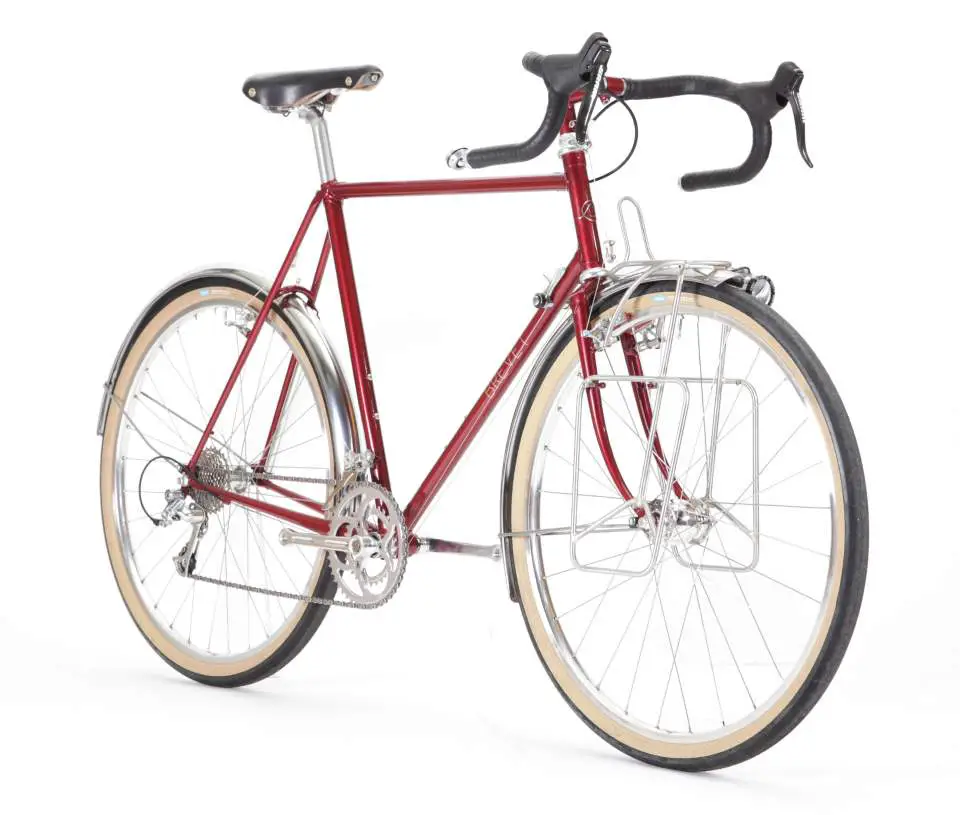 Website: brevetcycles.com
Broakland
Based in Oakland, California, United States, Broakland Bikes was founded in 2006. The company build road and track frames.
"Each one of our distinct models is designed and built to achieve great balance, limit compromise and maximize performance within an intended purpose. They must live up to our tough standards, that is, the standards of a lifelong cyclist, racer, professional bike mechanic, aerospace level TIG welder, professional CAD expert, and veteran bike designer. They are the frames we build for ourselves and the frames we ride every day."
Website: broakland.com
Bruce Gordon Cycles
Located in Petaluma, California, United States, the brand was founded by Bruce Gordon in 1974. He builds many types of bicycles (road, track, touring, cyclo-x, etc).
"Function is the single most important idea behind building a bike for the customer. Your bike has to meet your needs, but it should be done in an aesthetically pleasing way, but first is function." –Bruce Gordon
Website: bgcycles.com
Other boutique bicycle manufacturers: A | B | C | D | E-F | G-H | I-J-K | L | M | N-O-P-Q | R | S | T | V-W | Y-Z
* According to Wikipedia, "boutique manufacturing is a method used for the custom production of certain products in limited quantities by hand or with a restricted level of automation.". (Boutique manufacturing on Wikipedia)
Latest posts by M. Özgür Nevres
(see all)