Here is the list of the boutique bicycle manufacturers, ordered by their name (starting with D). If you want to find a unique bike that fits your personality, review this list.
The list is probably not complete, so if you want to contribute, please leave a comment below.
Other boutique bicycle manufacturers: A | B | C | D | E-F | G-H | I-J-K | L | M | N-O-P-Q | R | S | T | V-W | Y-Z
Daltex Custom Bicycles
The company is located in Dallas, Texas, United States.
"Nothing is more important to the performance and enjoyment of a quality bicycle that fits. Much like a custom made suit, Daltex bicycle frames are designed and built around your unique body proportions. The materials, tubing diameters, tubing wall thickness, and frame geometry are 'reverse engineered' around you and your riding style. This produces a unique bicycle that puts you in the most powerful and comfortable position possible."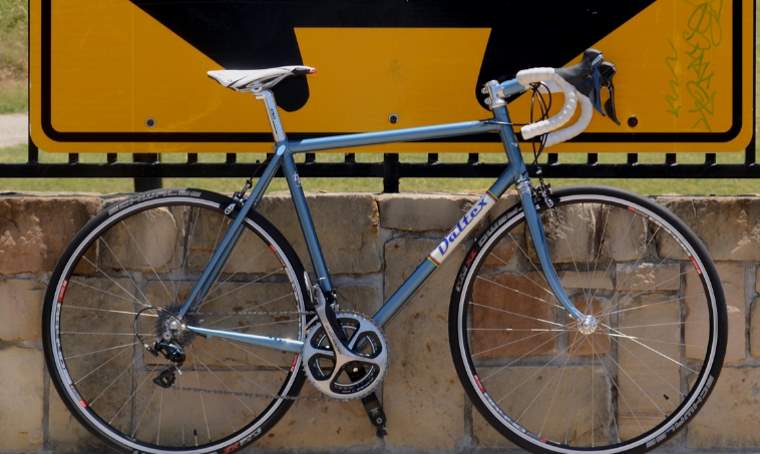 Web Site: daltex.bike
Dean Bikes
Dean Bikes is located in Boulder, Colorado, United States. The award-winning company was founded in 1990. They build handmade titanium and steel bikes of many types (road, MTB, cyclo-x, touring, city).
Web Site: deanbikes.com
DeAnima
Located in Pergine Valsugana, a comune in Trentino, Italy, DeAnima is founded by Gianni Pegoretti, the brother of the legendary framebuilder Dario Pegoretti, Antonio Attanasio and Matt Cazzaniga. Gianni and Dario worked together for nine years, but they parted ways in 2005 and the pair aren't talking to this day, according to Cyclist magazine.
"Our motivation is the same as it was at San Patrignano and with my brother Dario: to preserve the old Italian methods of working – the Italian geometry. The cycling business has changed and in Italy, we have lost this method. We have only three or four little artisan builders like this now. But the historic brands – Pinarello, De Rosa, partly Colnago – have lost the personal method and embraced the new philosophy of mass production, and for us this is not the soul of framebuilding."
"Probably our idea is a harder way of doing things, but if I design a bike and then I go to the bank and they give me the money for my business and I put Pegoretti stickers on Chinese frames… this is too simple, and this is not my way of thinking. We will grow and make a small brand with our own idea." -Gianni Pegoretti
Web Site: deanima.it
Dekerf Cycle Innovations
Dekerf Cycle Innovations was incorporated in 1991 by Chris DeKerf, the principal framebuilder, and designer whose frames bear his name. The company is located in Richmond, British Columbia, Canada.
"We make each Dekerf frame here in our Vancouver factory. Right from cutting the tubes, to applying the paint, and putting them in a shipping box, we take the kind of pride and care that cannot be achieved in a mass-produced frame."
Web Site: dekerf.com
Demon Frameworks
The company was founded in 2009. All types of bikes are made in the Demon workshop.
Web Site: demonframeworks.com
De Rosa
De Rosa is the family brand of Ugo De Rosa. De Rosa's company became renowned during the late 1960s and 70s for manufacturing road racing bicycles.
Company founder Ugo De Rosa was born on January 27, 1934, in Milan, Italy. Before becoming a noted bicycle frame builder, he was also an amateur racer.
Web Site: derosa.it
DeSalvo Cycles
The company is located in Ashland, Oregon, United States.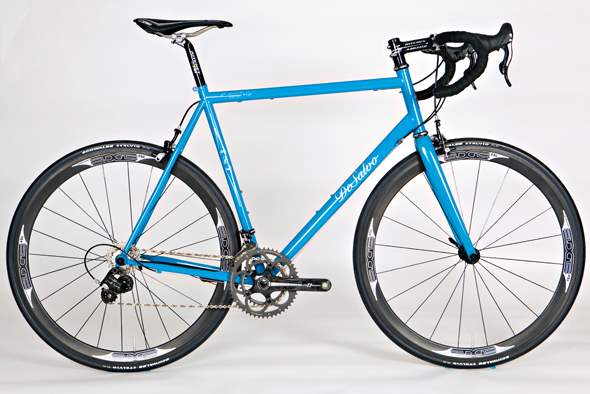 Web Site: desalvocycles.com
Dimond Bikes
The company was founded by TJ Tollakson. He is still the CEO of the company. They claim that they build "the fastest triathlon bike in the world".
"Through it all, we have maintained our made in the USA philosophy. Every frame is proudly manufactured in-house. Yes, this takes time, money and patience, but the result is revolutionary products that are produced as a result of brilliant minds and passionate people working together every day."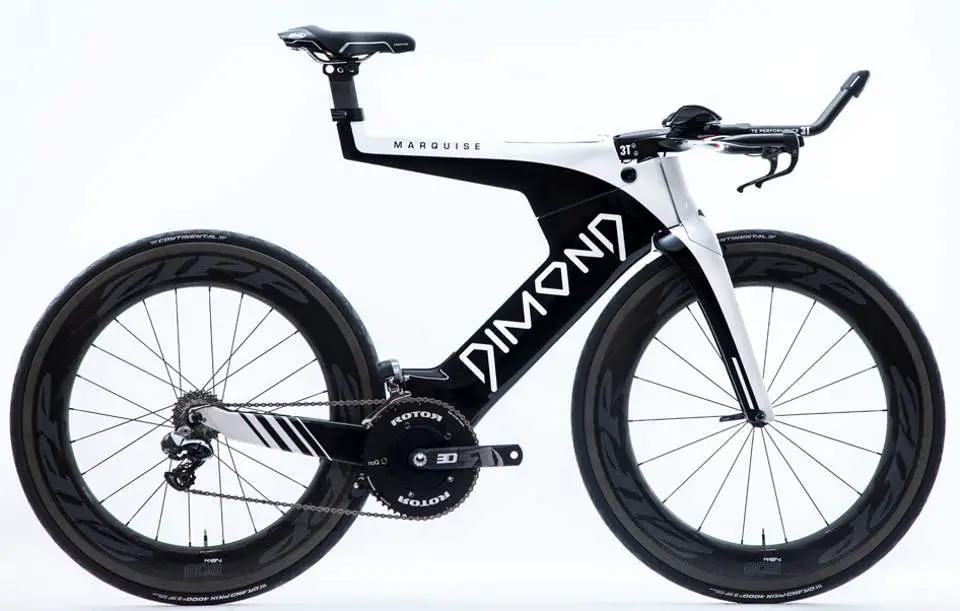 Web Site: dimondbikes.com
DiNucci Cycles
The brand is founded by Mark DiNucci, who started as one of the earliest US framebuilders in the 1970's. He specialized in handmade frames for road and track and continued that work through the mid 80's when he turned to designing production bikes for some of the biggest brands in cycling.
"After 25 years of engineering bicycles for other brands I have returned to what I love most, taking the time to design and build frames that reflect my own standards in craftsmanship & performance."
"Whenever possible, I design every element of your frame, from fit and geometry to tubes, lugs, dropouts, and fork crowns. I run a small, one-man shop where every lug is shaped, brazed, and filed by me. What I do takes time and only a limited number of DiNucci frames will be made each year. I strive to deliver a frame that is as perfectly crafted as possible and I think the end product is worth the wait." –Mark DiNucci
Web Site: dinuccicycles.com
DirtySixer Bikes
DirtySixer is an American brand. They build custom 32er and 36er MTBs for tall riders specifically designed, engineered and hand fabricated in California. DirtySixer is the only bicycle endorsed by the NBRPA (National Basketball Retired Player Association).
"If you're taller than 6'6" (198 cm), there's a good chance you've never had a bicycle your size. We get that, and we build custom and small production handmade bikes at your size, whether you're Michael Jordan's size or Yao Ming's."
Web Site: dirtysixer.com
Don Walker Cycles
Founded by Don Walker, the one-man shop is located in Buckner, Kentucky, United States.
"My design experience comes from 10 years as a competitive cyclist with an emphasis on track racing. Riders who trust Don Walker Cycles to give them the ultimate in cycling performance have won numerous District, State, National and International competitions, including the Olympics and Union Cycliste Internationale Track World Championships."
"My manufacturing experience starts with me being an aircraft mechanic my entire adult life. I have worked on some of the most advanced technological aircraft in the world including the United States Air Force's B1-b, B-2, and even Navy P3 aircraft. My resume also includes the Learjet model 45 and Challenger 300 series, the most technologically advanced corporate business jets. In addition to my aircraft experience, I became a certified welder in 1992. And have also mastered the art of fillet brazing, a technique that makes the tubes look seamlessly connected." –Don Walker
Web Site: donwalkercycles.com
Other boutique bicycle manufacturers: A | B | C | D | E-F | G-H | I-J-K | L | M | N-O-P-Q | R | S | T | V-W | Y-Z
* According to Wikipedia, "boutique manufacturing is a method used for the custom production of certain products in limited quantities by hand or with a restricted level of automation.". (Boutique manufacturing on Wikipedia)
Latest posts by M. Özgür Nevres
(see all)