Here is the list of the boutique bicycle manufacturers (G-H), ordered by their name. If you want to find a unique bike that fits your personality, please review this list.
The list is probably not complete, so if you want to contribute, please leave a comment below.
Other manufacturers: A B C D E-F G-H I-J-K L M N-O-P-Q R S T V-W Y-Z
Gallus Cycles
The brand was founded by Jeremy Shlachter in 2009. It is currently located in Denver, Colorado, United States.
"While costing more than some foreign assembled frames, we believe the quality, fit and one-of-a-kind nature of our frames more than offset any added expense. Every effort is made to source materials domestically, thereby minimizing environmental impact and promoting U.S. products, in contrast to foreign frames and bicycles transported from half a world away." –Jeremy Shlachter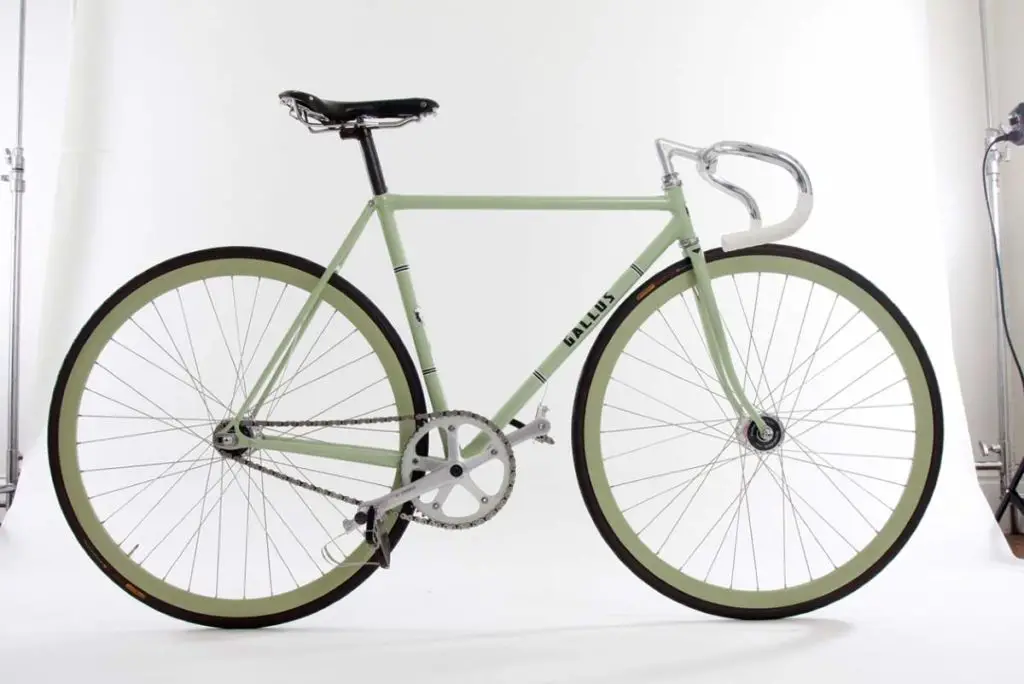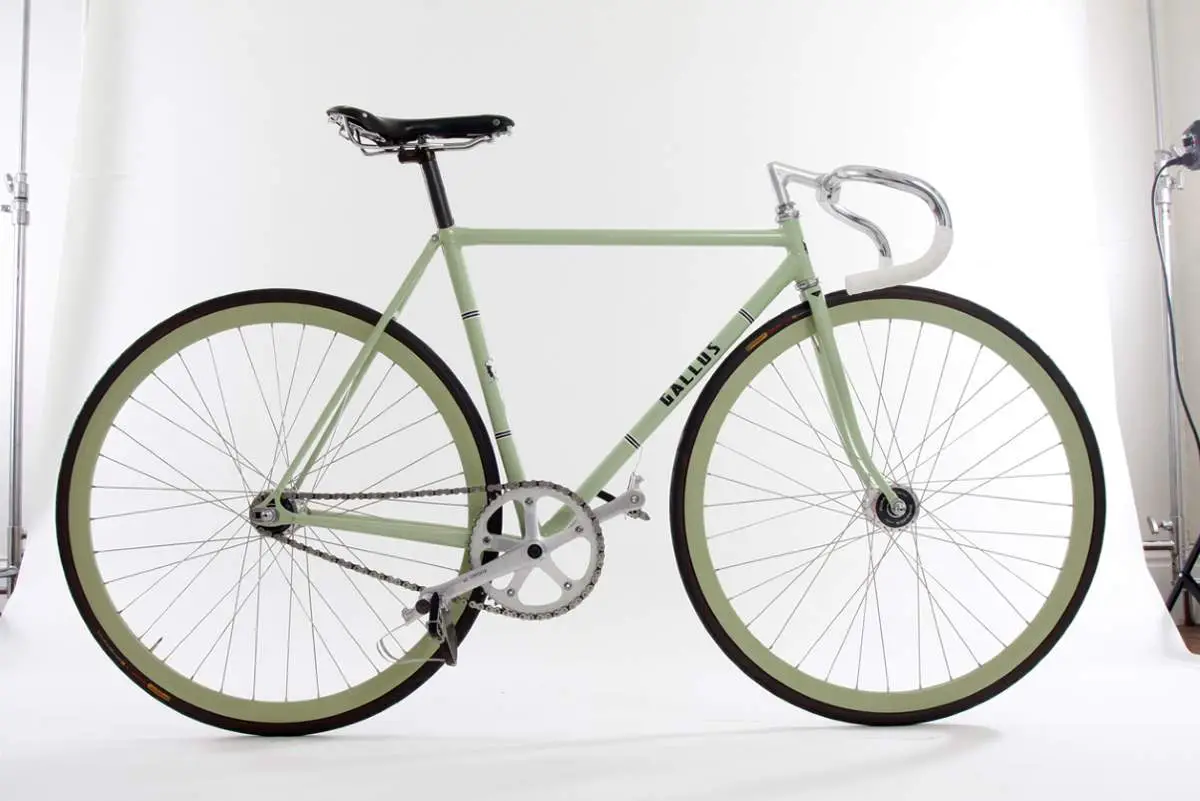 Website: galluscycles.com
Gaulzetti Cicli
The company is located in Nahant, Massachusetts, United States. They build aluminum road and cyclo-x bikes.
Website: gaulzetticicli.blogspot.com
Geekhouse
Geekhouse was established in 2002 by Marty Walsh. The company is located in New England, United States. Geekhouse specializes in custom-fit premium Steel and Titanium hand-built bicycles.
The company is very open to communications: "We like to spend the time to get to know everyone that reaches out to us. We're available to chat over email, phone, skype. Go ahead, get in touch. We'll discuss, brainstorm, dream, and together we will create the perfect bike for you."
Website: geekhousebikes.com
Note: Their website does not work, and their last Instagram post was back in January 2018. It seems the company is now out of business.
GIOS
GIOS is a legendary Italian brand, founded by Alfredo GIOS in 1972. One of the best cycling teams of the 1970s, Brooklyn was the first big team using Gios bikes. The star of the team, Roger De Vlaeminck (born 24 August 1947) was described by another Belgian legend Rik Van Looy as "The most talented and the only real classics rider of his generation". Nicknamed "The Gypsy" because he was born into a family of traveling clothiers, he is known for exploits in the cobbled classic Paris–Roubaix race, but his performances in other "Monument" races gave him a record that few can match. His record in Paris–Roubaix earned him another nickname, "Monsieur Paris–Roubaix" (English: "Mr. Paris–Roubaix").
In the 1990s, another big team Kelme used Gios bikes.
In 1991, Stephen Roche chose GIOS bikes for his victories of that season.
Lots of victories won under one single color, the "GIOS blue". Alfredo GIOS looked for a special color which fitted perfectly with the "stars & stripes", the design of the Brooklyn team jersey. After some tests, he chose the blue, because of its brilliant, electric, eye-catching and surrealist tone. Its originality spread quickly in the cycling context, becoming a milestone of the history of professional cycling. Even today, after many years, the distinctive "GIOS blue"color continues being the main sign of the brand's visual identity.
Nowadays, the GIOS company takes part in every international bike show and its worldwide sales team and customer service are today managed by two branches: GIOS ASIA/PACIFIC based in Hong Kong and GIOS EUROAMERICA with offices in Alicante (Spain), headed by Luca Tolmino GIOS, Alfredo's son.
In 2016, GIOS has become the official technical supplier of the Colombian team "Manzana Postobon".
Website: gios.it
Grandis
The brand is created by Silvino Grandis in 1965 (Silvino built his first bicycle in 1930). His sons Mario and Ezio continued their father's work.
Website: cicligrandis.it
Groovy Cycleworks
The brand is located in Wooster, Ohio, United States. They offer designs for the road, mountain, or playing together on a tandem, all frames are available in Steel, Titanium, or Aluminum.
Website: groovycycleworks.com
Grupetto Italia
Based in Piedmont, Italy's cycling heartland, Grupetto Italia produces in limited numbers, unique bikes for individuals.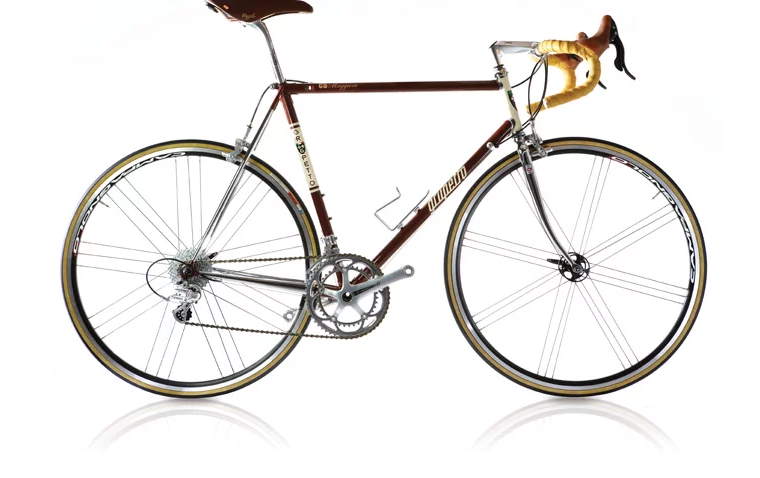 Website: grupettoitalia.co.uk
Guerciotti
Guerciotti is a historical company in the cycling business. It was founded in 1964 by Italo and Paolo Guergiotti brothers in Milan. Now Guerciotti is a very known brand all over the world.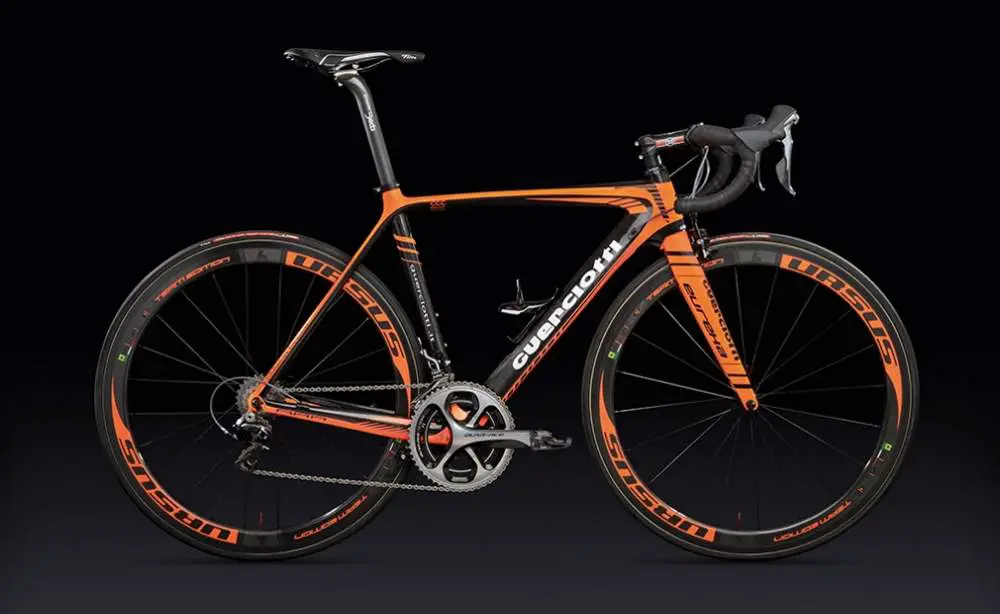 Website: guerciotti.it
Hallett Handbuilt Cycles
The company is located in Wales and founded by Richard Hallett, who build bicycles and framesets for anything from laden touring and audax-style riding to competitive cycling, in steel, using the traditional techniques of brazing, fillet brazing, and silver soldering.
While researching material for his book, The Bike Deconstructed, Hallett began building bike frames in order to put into practice some of the ideas and experience gained over more than two decades spent testing bikes and writing about cycling technology for the UK's leading cycling magazines.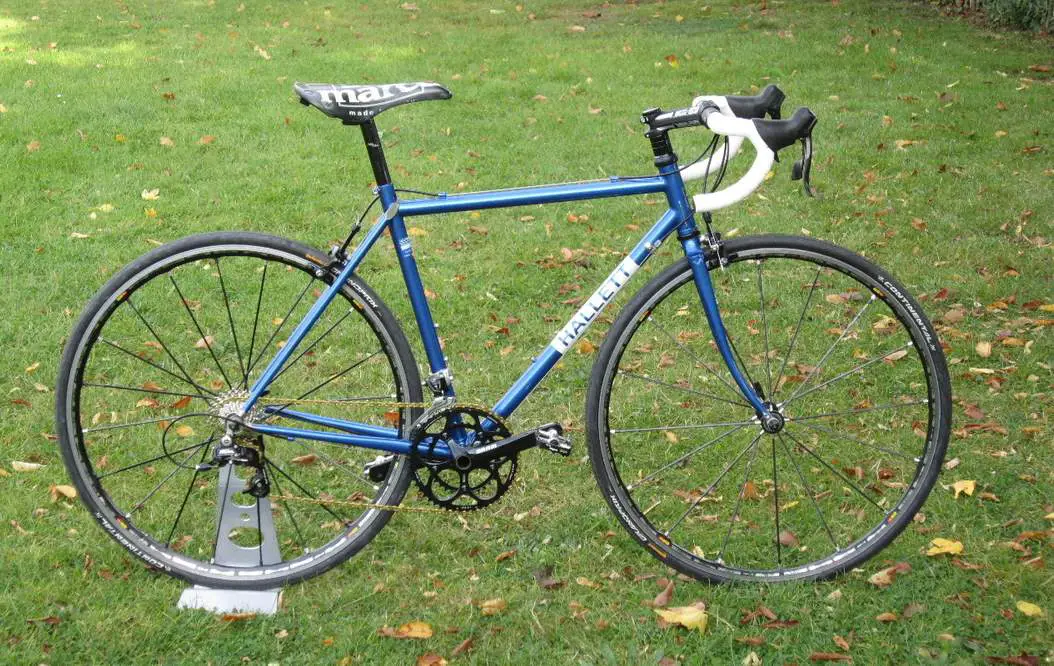 Website: halletthandbuiltcycles.com
Hamilton Frameworks
Founded by Tom Whitton, Hamilton frameworks is a small independent custom bicycle builder who handcrafts steel and stainless steel bicycles in limited numbers from a small workshop based in Hertfordshire, United Kingdom.
Website: hamiltonframeworks.com
Hampsten Cycles
Hampsten Cycles, LLC, founded in 1999 by Andy and Steve Hampsten, and building all frames in-house in Seattle, WA. They offer a unique line of custom road frames and whole bikes.
Andrew (Andy) Hampsten (born April 7, 1962, in Columbus, Ohio) is an American former professional road bicycle racer who won the 1988 Giro d'Italia and the Alpe d'Huez stage of the 1992 Tour de France. Especially, his Passo di Gavia ride at the 1988 Giro d'Italia was sensational. He remains the only American winner of the Giro d'Italia.
Website: hampsten.com
Heroïn Bikes
Heroïn Bikes builds 100% custom carbon frames. All Heroin frames are designed in France and handmade in Italy.
From their website:
"The Heroïn bike fuses know-how and technical expertise in a one-of-a-kind product. It is hand-crafted in Italy by experienced technicians with backgrounds in aeronautics and motorsports (Formula 1, MotoGP, WRC, drones, etc.). Each frame component is made separately, molded from high modulus carbon fiber, a very high-grade fiber used in the aerospace industry."
According to the producer, "Heroïn explored a new frontier in aerodynamics. It took nearly three years of development, testing, and 3D printing, plus dozens of tooling innovations, to successfully complete this project and produce a unique texture."
Website: heroin-bikes.com
Hevans Custom Cycles
The company is founded by Hywel Evans and located in Plymouth, Devon, United Kingdom. Evans builds classically styled, lugged, steel road bikes for touring and randonneuring (also known as Audax in the UK, Australia, and Brazil, randonneuring is a long-distance cycling sport with its origins in audax cycling. In randonneuring, riders attempt courses of 200 km or more, passing through predetermined "controls" (checkpoints) every few tens of kilometers).
"I take my inspiration from the French constructors, to produce practical bicycles which handle well when loaded and can be ridden on the road and unmade paths. I can also repair or modify your favourite steel bike." — Hywel Evans
Website: hevanscc.com
Hilite Bikes
The company is located in Basel, Switzerland. It is a full custom workshop designing a broad range of bike frames (race, commuting, touring, tandem and MTB) made of titanium. They are also highly specialized in bikes with Pinion, Rohloff and the Gates belt drive. But, derailleur shifted bikes are also their daily business.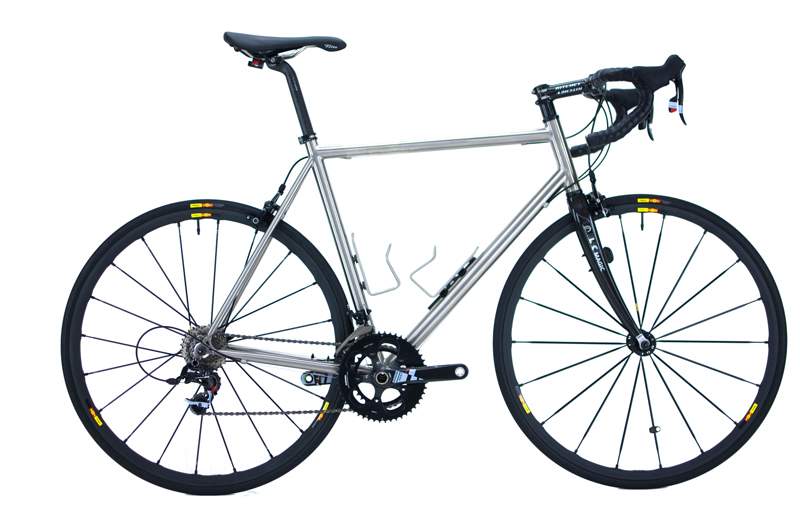 Website: hilite-bikes.com
Holland Cycles
Based in San Diego, California, United States, Holland cycles was founded in 1986 by Bill Holland.
"Bill and his staff, who share over one hundred years of experience between them, build titanium, carbon and ExoGrid® (combinations of the two materials) frames of the highest quality and most distinctive forms. Holland's ExoGrid® design is a combination of US-milled aerospace grade titanium, laser cut into a lattice and reinforced with a tube of custom-laid high-modulus carbon."
Website: hollandcycles.com
Hunter Cycles
Based in Davenport, California, United States, Hunter Cycles was founded by Rick Hunter in 1993. They offer TIG-welded and fillet brazed steel frames for everything from racing to hauling cargo, in addition to handmade forks and stems. They also offer complete bikes and wheel builds.
Website: huntercycles.com
Other manufacturers: A B C D E-F G-H I-J-K L M N-O-P-Q R S T V-W Y-Z
* According to the Wikipedia, "boutique manufacturing is a method used for the custom production of certain products in limited quantities by hand or with a restricted level of automation.". (Boutique manufacturing on Wikipedia)
Latest posts by M. Özgür Nevres
(see all)