Here is the list of the boutique bicycle manufacturers, ordered by their name (starting with E and F). If you want to find a unique bike that fits your personality, review this list.
The list is probably not complete, so if you want to contribute, please leave a comment below.
Other boutique bicycle manufacturers: A | B | C | D | E-F | G-H | I-J-K | L | M | N-O-P-Q | R | S | T | V-W | Y-Z
Ellis Cycles
The company was founded in 2008 by Dave Wages (Ellis is his middle name, and his great-Grandmother's maiden name.). At the 2009 North American Handmade Bicycle Show, an Ellis 953 frame was awarded "Best Lugged Bike". The judges honored Ellis again at the 2010 Handbuilt Show in Richmond, Virginia. This time, a Lugged 953 Ellis took home the "Best of Show" award. In 2011, a randonneur was tapped as "Best Road Bike". Again in 2012, Ellis received "Best Steel Frame" honors for this randonneur.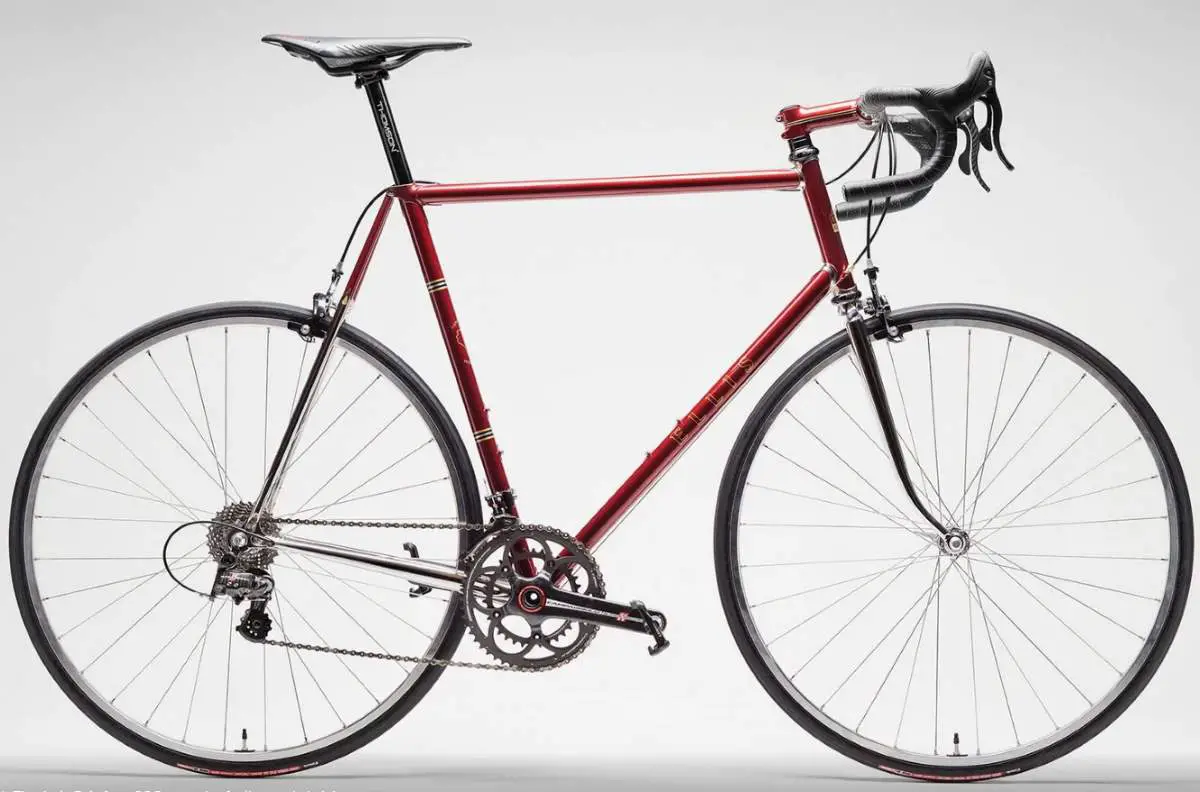 Website: elliscycles.com
Engin Cycles
The brand is founded by Drew Guldalian, who is also a designer and framebuilder. It is located in Germantown, Philadelphia, United States. They build Off-road (Mtb), all-road (cyclo-x), road, and city-road bikes.
"Every bicycle is made one at a time for the end-user and each bicycle is unique. Bicycles will utilize frame components chosen for the bicycle's purpose and will be made from high-quality titanium. All bicycle orders include the option of a fork, stem, and seatpost that will get built and painted with the frame, which completes the concept of a tailor-made bicycle." –Drew Guldalian
Website: engincycles.com
English Cycles
The brand is founded by Rob English in 2009 and is located in Eugene, Oregon, United States. English Cycles won multiple awards in North American Handbuilt Bicycle Show: Best bike (2013), Best Campagnolo Bike (1st in 2014, 2nd in 2016), Best Road Bike (2016), Best City Bike, honorable mention (2016), and Best Artisan Bike, honorable mention (2016).
Website: englishcycles.com
Enigma Bikes
The company is founded by Jim Walker and is located in East Sussex, United Kingdom. They are able to carry out every aspect of frame building and bicycle production from design through to tig-welding, brazing, shot-blasting, painting, and finishing on the premises. They build handcrafted frames from titanium, steel, and stainless steel. In addition, they offer a full bike building service, bike-fitting, wheel building, refurbishing, and frame repairs plus general servicing.
Website: enigmabikes.com
Equilibrium Cycle Works
Equilibrium cycle works is a one-man operated workshop in East of Tokyo, Japan. The founder and owner of the company is Vladimir Balahovsky.
"I build all frames one by one from the scratch only by myself, I take care of every single step in the process and make sure it is as perfect as possible. I use the best frame building and brazing materials on the market, outsourced from all over the World it enables me to broaden my design options, to mix classic forms with cutting-edge technologies ." –Vladimir Balahovsky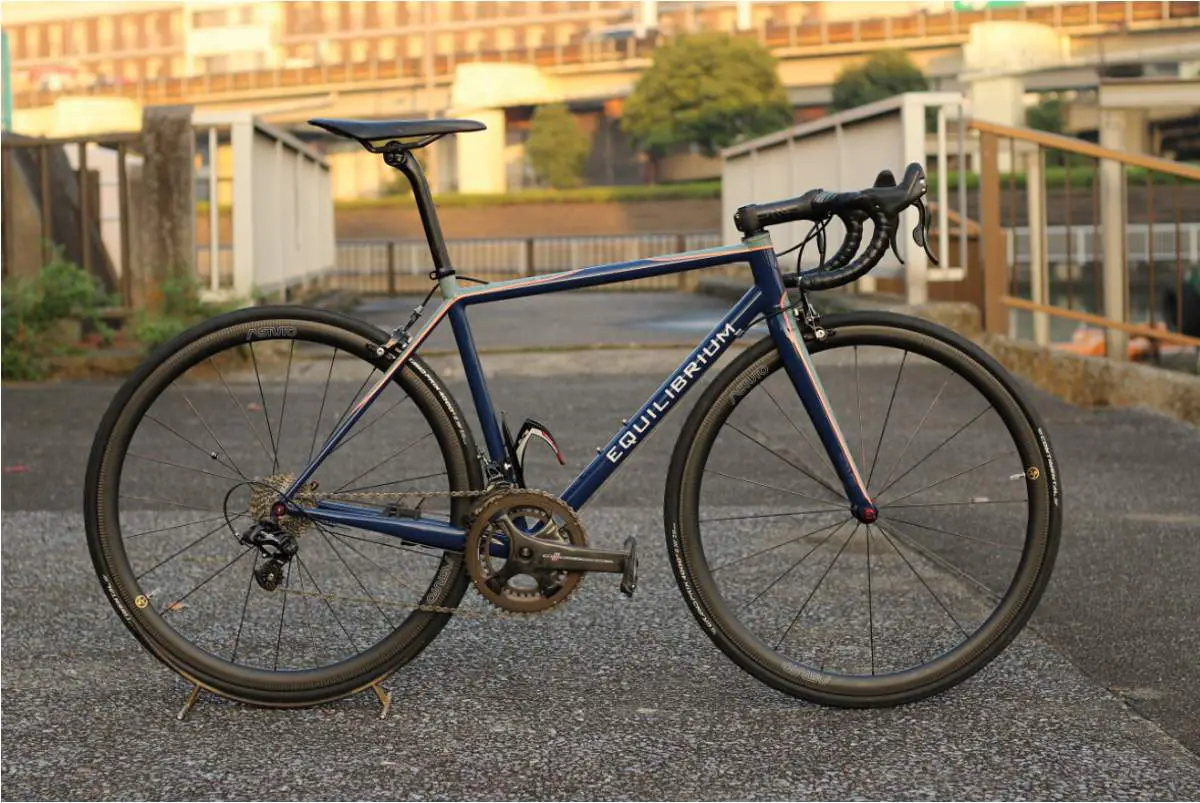 Website: equilibriumcycleworks.com
Fahrradbau Stolz
The company is founded in 1984 and is located in Zurich, Switzerland. "Fahrradbau Stolz" means "Bicycle construction pride" in English.
"We are fascinated by the bicycle, a fast and eco-friendly means of transport, a sturdy and inexpensive transport vehicle, an efficient piece of sports equipment, and a means of travel that puts you in touch with nature."
"All of us are cycling enthusiasts, and we all demand a great deal of our bicycles. The experience that we have gathered over time serves as the basis of our company. It also directly influences both our bicycle construction and our product line."
Website: fahrradbaustolz.ch
Fat Chance Bikes
Fat Chance Bikes was founded by Chris Chance in 1977. It was one of the iconic bike brands of the '80s and '90s. Then Chris left the bike-building business for a while, but now he's back.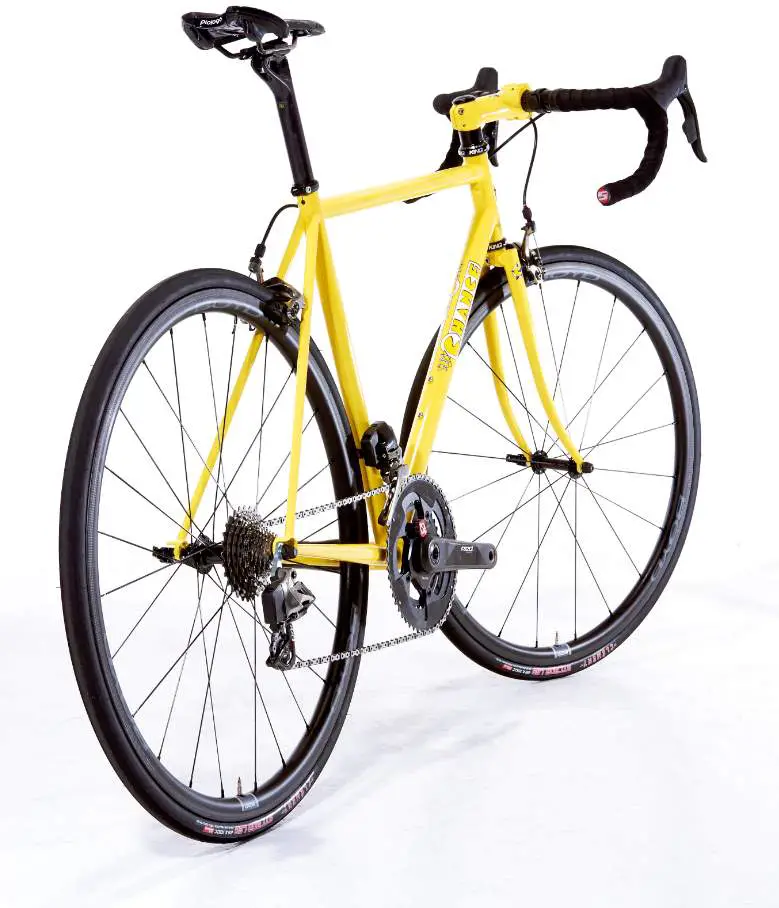 Website: fatchance.bike
Festka
Fetska is a Czech brand. They build handmade and customized carbon, titanium, and steel frames and complete bikes.
"We strongly believe in a personal approach to customers whom we guide through the construction process be it online or face to face. The personalized design of each bike is an important part of the story and we pay special attention to an impeccable finish. Drawing on the cycling tradition of the Czech Republic, we produce top-quality handcrafted frames from carbon, titanium, and steel."
Website: festka.com
Firefly
Firefly cycles is located in Boston, United States. It is owned by four friends.
Tyler Evans: the creative force with over two decades of experience as a high-end frame builder. He has welded well over 10,000 custom frames.
Jamie Medeiros: has been handcrafting high-end bicycle frames for the last 18 years.
Kevin Wolfson: He was a North America as a Category 1 racer, now in his career as a custom frame designer, Kevin has designed thousands of custom frames.
Daniel Leader: the youngest of the Firefly team. His passion for cycling started at the age of six when he left home for the first time to ride to the local market for a bag of M&Ms.
Website: fireflybicycles.com
Formigli Custom Italian Bicycles
Founded by Renzo Formigli in 2014, it is a custom Italian road bicycle frame builder, based in Florence Italy, rooted in the rich heritage of Italian frame building masters. Every unique Formigli bicycle frame is built custom for its eventual rider.
Website: formigli.com
Frances Cycles
The American brand was founded by Joshua Muir. It is located in Santa Cruz, California, United States.
"All Frances framesets are assembled with True Temper Tubing manufactured in Amory, Mississippi, and fittings from Henry James Bicycles and Paragon Machine Works, both in California and made in the USA. Modern steel is light and has all the weight, flex, and strength characteristics desirable in bicycle performance." –Joshua Muir
Website: francescycles.com
Franco Bicycles
The company is located in Newbury Park, California, United States.
"We started Franco Bikes for one simple reason: to provide world-class bikes with a customer experience to match. We offer a tailored process that results in your dream bike; built to order, exclusively fit you, at an exceptional price. We're confident your experience with us will be one that you'll love."
Website: francobicycles.com
Other boutique bicycle manufacturers: A | B | C | D | E-F | G-H | I-J-K | L | M | N-O-P-Q | R | S | T | V-W | Y-Z
* According to Wikipedia, "boutique manufacturing is a method used for the custom production of certain products in limited quantities by hand or with a restricted level of automation.". (Boutique manufacturing on Wikipedia)
Latest posts by M. Özgür Nevres
(see all)