Here is the list of the boutique bicycle manufacturers, ordered by their name (starting with V and W). If you want to find a unique bike that fits your personality, review this list.
The list is probably not complete, so if you want to contribute, please leave a comment below.
Other boutique bicycle manufacturers: A | B | C | D | E-F | G-H | I-J-K | L | M | N-O-P-Q | R | S | T | V-W | Y-Z
Vanilla Workshop
See Speedvagen
Velo Orange
Founded in 2006, the company is located in Annapolis, Maryland, United States.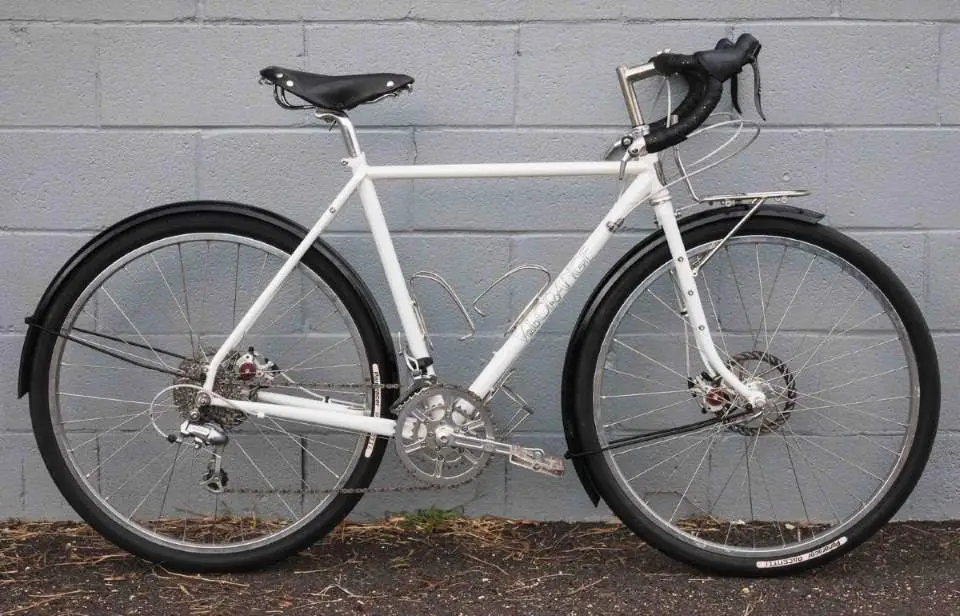 Website: velo-orange.com
Vlad Cycles
Founded by Vlad Dolinsky and located in Boonton, New Jersey, United States, Vlad Cycles construct bikes with steel tubes and TIG welded. They use lightweight, butted steel tubes from the best manufacturers, including True Temper, Dedacciai, Columbus, and Reynolds.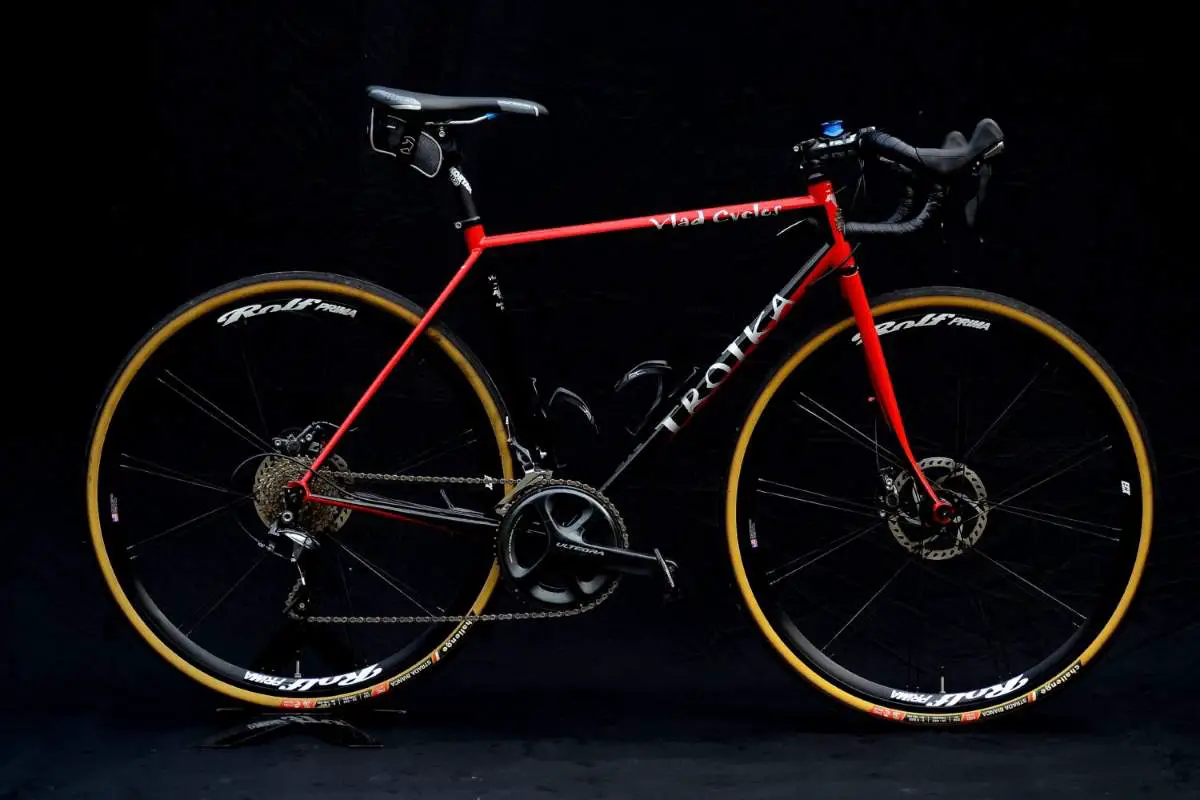 Website: vladcycles.com
W. H. Bradford Designs
Founded by Brad Hodges, the company is located in Rancho Cordova, California, United States.
Website: whbradford.com
Waterford Precision Cycles
Located in Waterford, Wisconsin, United States, Waterford Precision Cycles was founded in 1993.
Website: waterfordbikes.com
Watson Cycles
Founded by Andrew Watson, Watson Cycles is located in Connecticut, United States. He constructs finely crafted custom bicycles and intricate cycling-related fabrications, including racks and custom-bent titanium bars. All models are made from a high-end selection of True Temper tubing and built with a focus on using American-made products.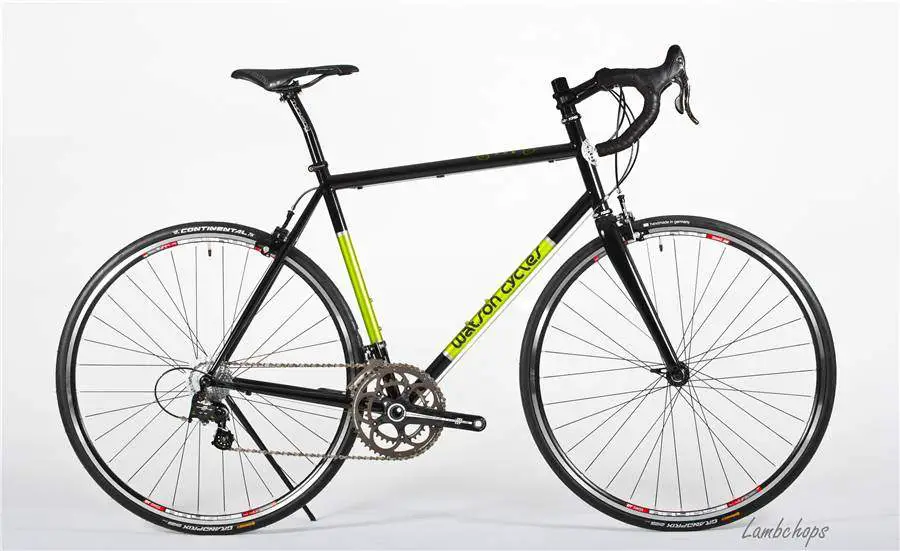 Website: watsoncycles.com
Winter Bicycles
Founded by Eric Estlund, Winter Bicycles manufactures custom bicycles and luxurious necessities including forks, racks, and other fittings. In his own words, he is "the designer, builder, email guy and official floor sweeper at Winter". He started Winter Bicycles in Oregon in 2008 and moved to central Pennsylvania in 2015.
"Winter is typically considered the 'offseason for competitive cyclists, but as many of us know it is a great time for long training rides, social group, and casual rides, and hearty, often quiet, community and utility riding. Winter is bicycling's best-kept secret. At Winter Bicycles the goal is to build bikes that carry this sense of year-round versatility with a fresh, clean design. The focus is on building you a bike you are excited to ride every day year-round." -Eric Estlund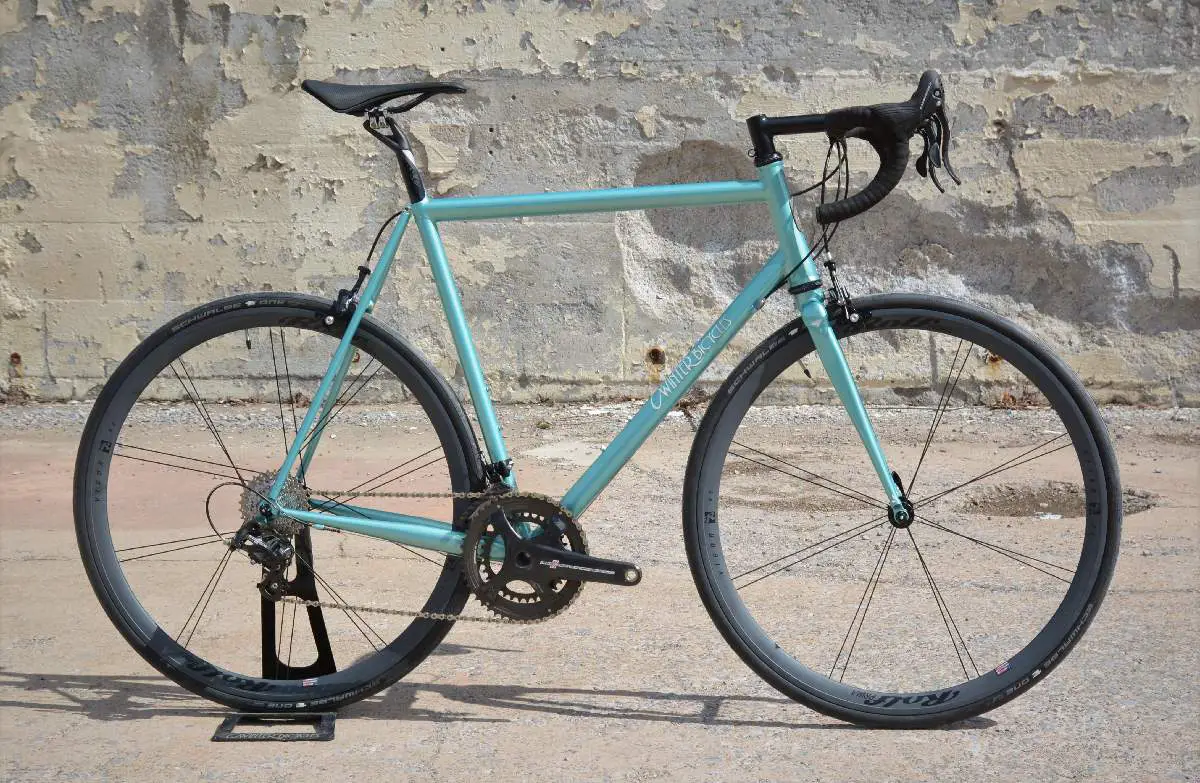 Website: winterbicycles.com
Wiseman Frameworks
Founded by Dave Wiseman, Wiseman Frameworks is a mountain bike workshop located in Naperville, Illinois, United States. It is singlehandedly operated by its owner, so each handmade frame is uniquely designed and fabricated to render a custom-fit, superior-quality fillet brazed steel mountain bike.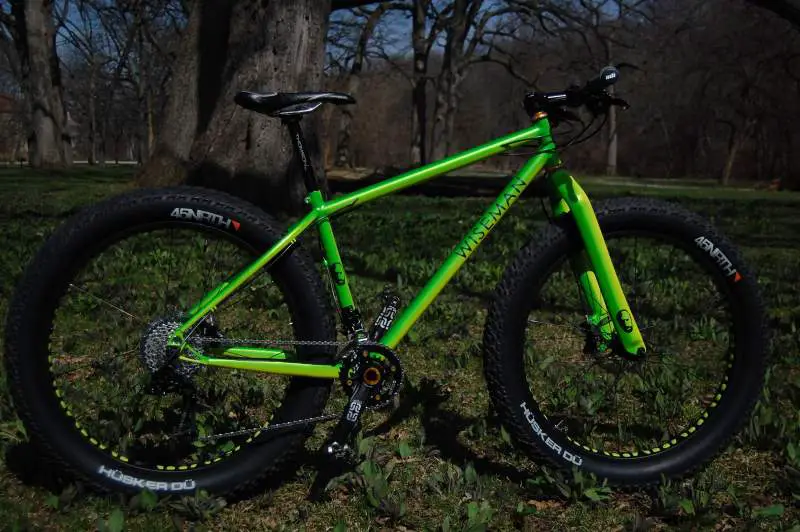 Website: wisemanframeworks.com
Wittson Custom Titanium Cycles
Already well known as a frame-builder for COLNAGO, Vidmantas "Vitas" Zukauskas has been building best-selling frames from the mid-90s, going by the names Monotitan, Ovaltitan, Ovalmaster, Master BiTitan, CT1, etc. These works of master craftsmanship are broadly recognized and their quality speaks for itself.
As COLNAGO moved on to Asia and carbon frame production, Vitas continued to specialize in ti frame building for other brands, including ARGON18, RED BULL, VAN TUYL, etc. Over time, Vitas has become more and more well known as a master in a titanium frame building with worldwide orders from cyclists that value craftsmanship. His son has become involved in ti frame building and they have embarked on a new journey with WITTSON. These are bespoke tailor-made frames built to last a lifetime.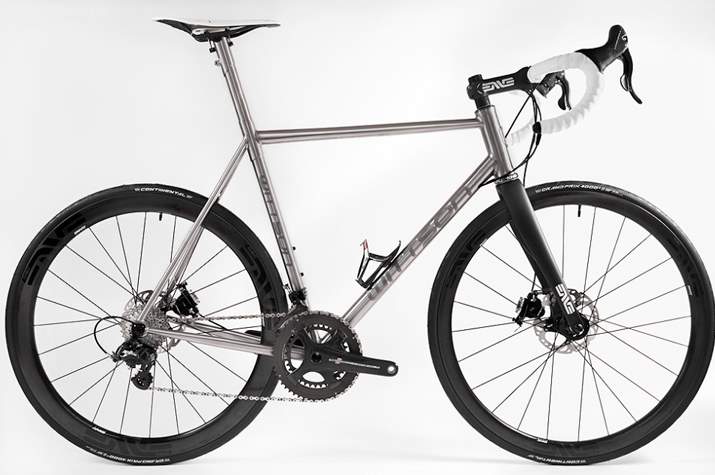 Website: wittson.com
Other boutique bicycle manufacturers: A | B | C | D | E-F | G-H | I-J-K | L | M | N-O-P-Q | R | S | T | V-W | Y-Z
* According to Wikipedia, "boutique manufacturing is a method used for the custom production of certain products in limited quantities by hand or with a restricted level of automation." (Boutique manufacturing on Wikipedia)
Latest posts by M. Özgür Nevres
(see all)