Here is the list of the boutique bicycle manufacturers, ordered by their name (starting with Y and Z). If you want to find a unique bike that fits your personality, review this list.
The list is probably not complete, so if you want to contribute, please leave a comment below.
Other boutique bicycle manufacturers: A | B | C | D | E-F | G-H | I-J-K | L | M | N-O-P-Q | R | S | T | V-W | Y-Z
Yamaguchi Bicycles
Located in Rifle, Colorado, United States, the company was founded by the legendary framebuilder, Koichi Yamaguchi. He was trained as a Master framebuilder at the legendary 3Rensho company in Japan, building bicycles for professional Keirin riders (notably, the ten-time Sprint World Champion Koichi Nakano).
In 1987, Koichi came to the United States and founded his own bicycle building company, Yamaguchi Bicycles, based in Rifle, Colorado. He began working closely with the US Cycling Federation as the National Team Mechanic in 1988 and, in 1989, his projects included prototype frames for the US National Cycling Team. That same year, Koichi became the official framebuilder for the United States Olympic Cycling Team.
In 2002, for his dedication to the sport of cycling and the United States Olympic Team, Koichi Yamaguchi was given the honor of running a portion of the Torch Relay to Salt Lake City leading up to the 2002 Winter Olympic Games.
Koichi Yamaguchi's bicycle designs have been ridden by winning competitive bicyclists and bicycling teams:
1992 Barcelona Olympics 1km Time Trial Bronze Medal Erin Hartwell. Team USA
1992 United States Professional Racing Organization Criterium Champion Mike McCarthy
1992 World Championships Gold Medal. Professional Individual Pursuit Mike McCarthy
1992 World Championship winners – US Women's 50 km Team time trial squad
1995 Madison National Champion Steve Hegg
2000 Paralympic Games Time Trial Gold Medal and World Record time winners, Team USA Tandem members Al Whaley and Pam Fernandez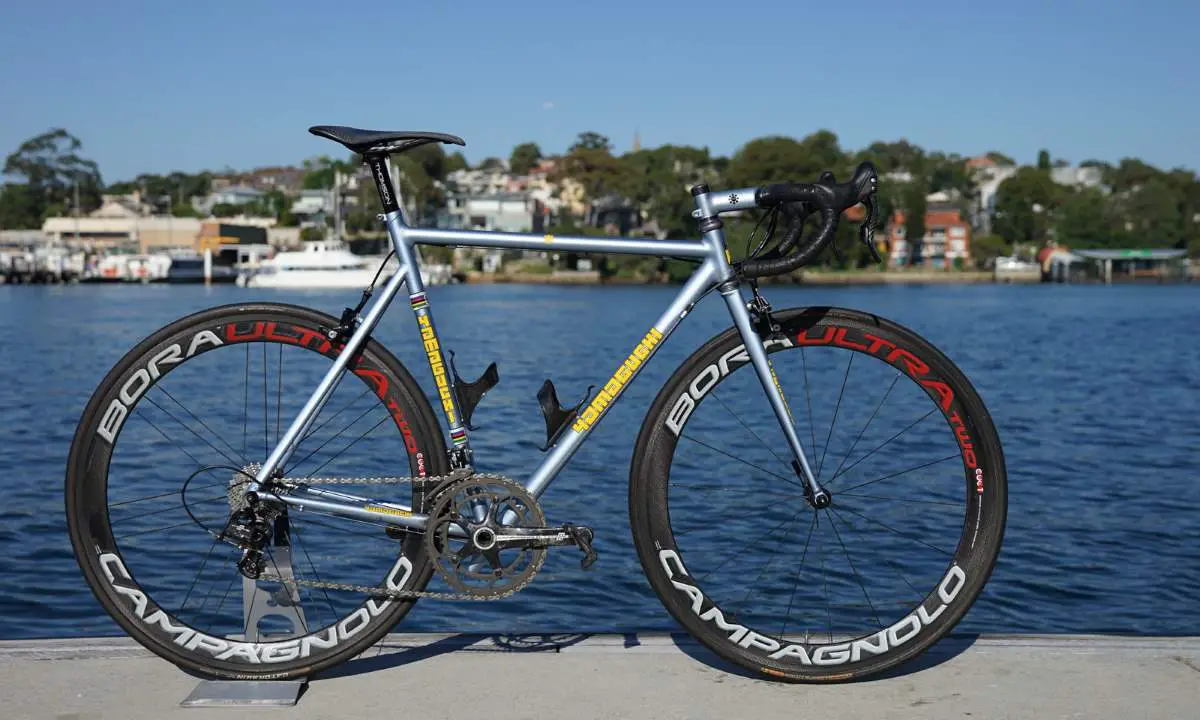 Website: yamaguchibike.com
Zanconato Handcrafted Bicycles
Founded by Mike Zanconato, the company is located in Sutton, Massachusetts, United States.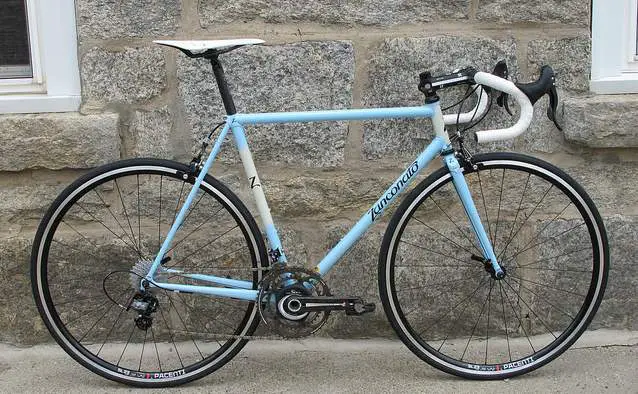 Website: cycling.zanconato.com
Zullo
Zullo is one of Italy's classic steel brands. It is founded by Tiziano Zullo and its workshop is located a few kilometers from Lake Garda, Italy.
Tiziano Zullo was born in 1952 at Stallavena, a small village close to Verona in the North of Italy. His family came from "Zulli", a little mountain village. Tiziano started racing at the age of fourteen. He road raced in the summer and spent the winters racing cyclocross. He raced for about ten years in both regional and national races. In the early seventies, Tiziano came into contact with the world of frame building through the Italian artisans that were renowned for their skills. Soon, he too was building frames.
The very start was spent on a steep learning curve. Though many had offered a helping hand, very few delivered on their promise. Slowly but surely he grew his small business. Eventually, he would supply frames to some better-known Italian companies. As well as supplying these other companies, he also sold frames within his local area under his trademark 'Zullo'. From about this time, 'Zullo' frames were supplied to amateur teams in Verona. From 1978 he was able to export his brand to countries like Germany, France, the USA, and Australia.
In 1985 he crossed paths with the top Dutch professional team TVM. This would lead to Zullo being the frame supplier of the team from 1986 until 1992. The team was well known for such top professionals as Phil Anderson, Dimitri Konychev, Jesper Skibby, and Scott Sunderland.
The TVM team utilized the best frame technology available at the time. Using everything from Columbus SL, SLX, MAX, and MS on the road, time trial, track and even cross bikes. Zullo frames would be ridden on the roads of Milan San Remo, the Northern Classics and the Tours de France, Giro d'Italia, La Vuelta, and World Championships.
In 1994, Zullo would move into the production of tig-welded aluminum frames. Eventually, this would lead to the production of combined aluminum/carbon frames. In 2003, Zullo was able to offer made-to-measure full carbon frames. Nowadays, Tiziano Zullo is still involved in the production of some, mainly steel frames. Alongside this, he is still responsible for all the frame graphics and some of the painting.
Website: zullo-bike.com
Other boutique bicycle manufacturers: A | B | C | D | E-F | G-H | I-J-K | L | M | N-O-P-Q | R | S | T | V-W | Y-Z
* According to Wikipedia, "boutique manufacturing is a method used for the custom production of certain products in limited quantities by hand or with a restricted level of automation." (Boutique manufacturing on Wikipedia)
Latest posts by M. Özgür Nevres
(see all)