Here is the list of the boutique bicycle manufacturers, ordered by their name (starting with L). If you want to find a unique bike that fits your personality, review this list.
The list is probably not complete, so if you want to contribute, please leave a comment below.
Other boutique bicycle manufacturers: A | B | C | D | E-F | G-H | I-J-K | L | M | N-O-P-Q | R | S | T | V-W | Y-Z
LaFraise Cycles
Founded by Andreas Behrens, the company is located in Roubaix, France. Behrens builds Chromoly steel frames using lightweight Columbus and Reynolds tubes.
Website: lafraisecycles.com
Land Shark Bicycles
Land Shark Bicycles is founded by John Slawta. The company is based in Talent, Oregon, United States. Slawta named his frames after the protagonist in an old "Saturday Night Live" skit that played off the "Jaws" movies.
Building bikes became serious business for Slawta and Land Shark in 1986 when he was asked to build several for a group of professional riders, including Andy Hampsten, Roy Knickman, and Steve Hegg. Slawta responded by building what became some of the most sought-after bike frames available. A 1988 letter from Andy Hampsten, then riding in Belgium on one of Slawta's bicycles, hangs on the wall in John's Land Shark fabrication shop. "Thanks for the bitchin' bike," says Hampsten, who went on to win the Giro d'Italia riding his Land Shark.
Word spread from professionals, fanatical amateurs to weekend warriors, celebrities, and the rest of the cycling world. Clients include actors Harrison Ford, Woody Harrelson, Michael Nouri, Olympic volleyball great Karch Kiraly, ex-Laker Billy Thompson, former SF 49er Dwight Clark, and the list goes on.
Website: landsharkbicycles.com
LD Frameworks
Davide Leoni builds bespoke steel bike frames in his free time. His workshop is located in Bristol, United Kingdom.
Website: davideleoni.com
LEGEND by Bertoletti
In 1989, Marco Bertoletti started designing and developing frames for some of Europe's most famous cycle brands. In 2009 Marco decided to create the new brand "LEGEND by Bertoletti" into which he put all of his experience & passion. LEGEND gives you the chance to visit the factory premises and see first-hand how your frame comes to life.
He builds frames using steel, stainless steel, titanium, carbon, and aluminum. "Handmade in Italy".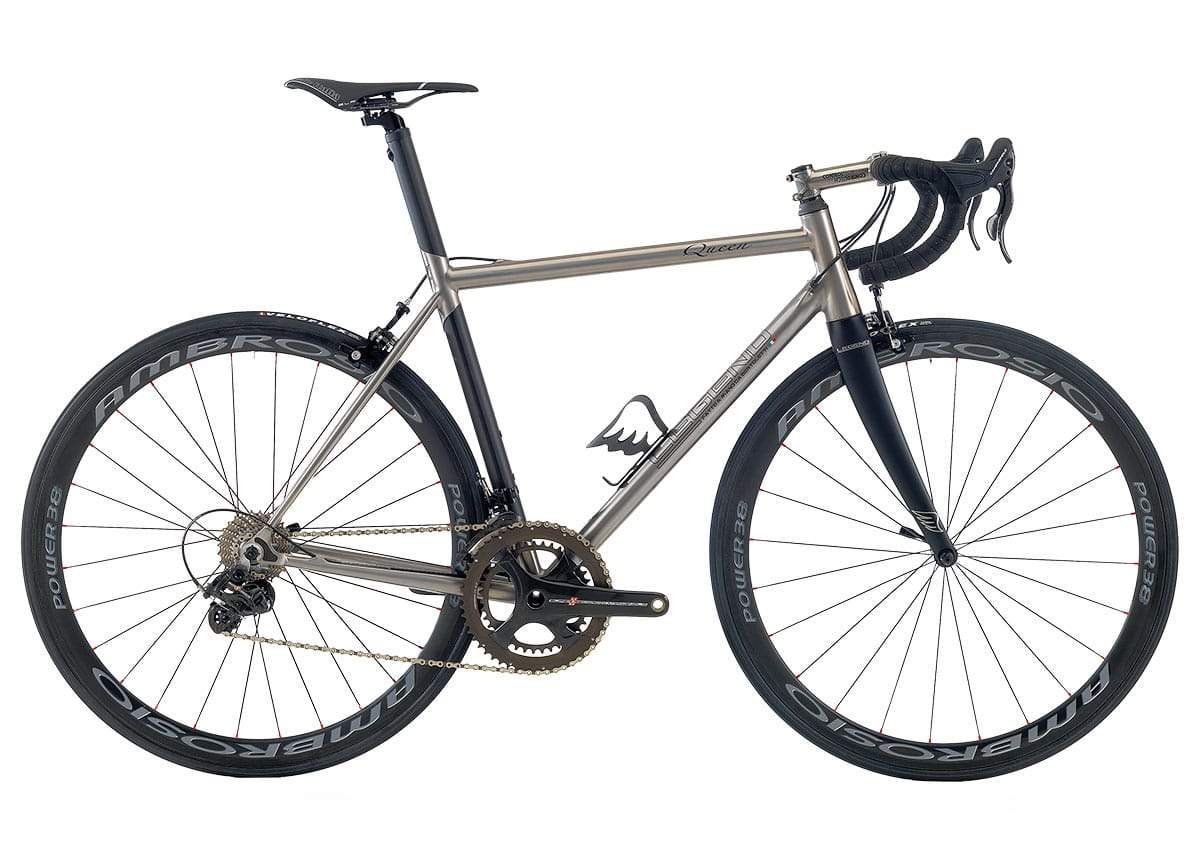 Website: legendbybertoletti.it
Legor Cicli
"Handcrafted with love in Barcelona"
Legor Cicli is founded by the framebuilder Mattia Paganotti. The company is located in Barcelona, Spain. In 2008, as he started riding track bikes, he began to attend workshops of his town's (Brescia, Italy) framebuilders, and then he became passionate about framebuilding. He worked with the legendary framebuilders Tiziano Zullo and Dario Pegoretti. Every Legor Cicli frame is made out of a master choice of special Columbus tubing. Fully bespoke and custom made, from geometry to paint job, and working closely with Enve and Chris King.
Website: legorcicli.it
Liebo Bicycles
Liebo Bicycles is founded by Dave Lieberman. He builds fully adjustable road/gravel/touring bikes, 25", 27.5", 29" mountain bikes, and cyclocross bikes.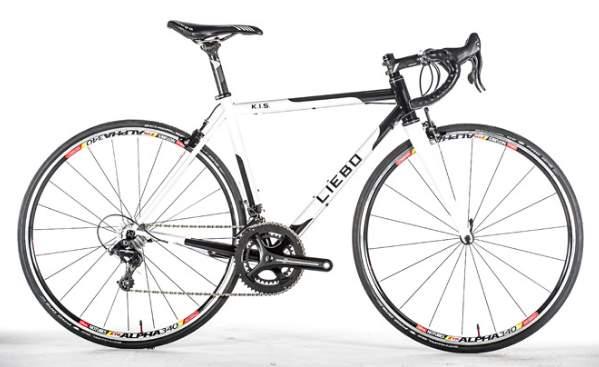 Website: liebobicycles.com
Llewellyn Custom Bicycles
Located in Brisbane, Australia, Llewellyn Custom Bicycles is founded by Darrell Llewellyn McCulloch in 1989. He was also a racing cyclist, who participated in 15 domestic competitive seasons racing road and track, and two seasons of living and racing in France. As a framebuilder, he worked with the Australia national team in 23 different countries and various races such as "Tour de L'Avenir", "Le TOUR FEMININE", World Cup races, as well as two Olympic Games and six World Championships.
McCulloch alone creates the Llewellyn marque frames, bicycles, and products. He builds custom frames and complete bicycles for competition, sports recreation, and touring.
Website: llewellynbikes.com
Other boutique bicycle manufacturers: A | B | C | D | E-F | G-H | I-J-K | L | M | N-O-P-Q | R | S | T | V-W | Y-Z
* According to Wikipedia, "boutique manufacturing is a method used for the custom production of certain products in limited quantities by hand or with a restricted level of automation.". (Boutique manufacturing on Wikipedia)
Latest posts by M. Özgür Nevres
(see all)