Here is the list of the boutique bicycle manufacturers, ordered by their name (starting with A). If you want to find a unique bike that fits your personality, review this list.
The list is probably not complete, so if you want to contribute, please leave a comment below.
Other boutique bicycle manufacturers: A | B | C | D | E-F | G-H | I-J-K | L | M | N-O-P-Q | R | S | T | V-W | Y-Z
18 Bikes
18 Bikes is a small bike shop in the Peak District, Sheffield, United Kingdom. Alongside the brands that they offer in the shop, they also manufacture their own frames.
Framebuilder Matt B makes all their frames, working primarily in steel. They offer both TIG welded and fillet brazed frames, whether that be road, mountain, cyclocross or some more unusual one-off projects.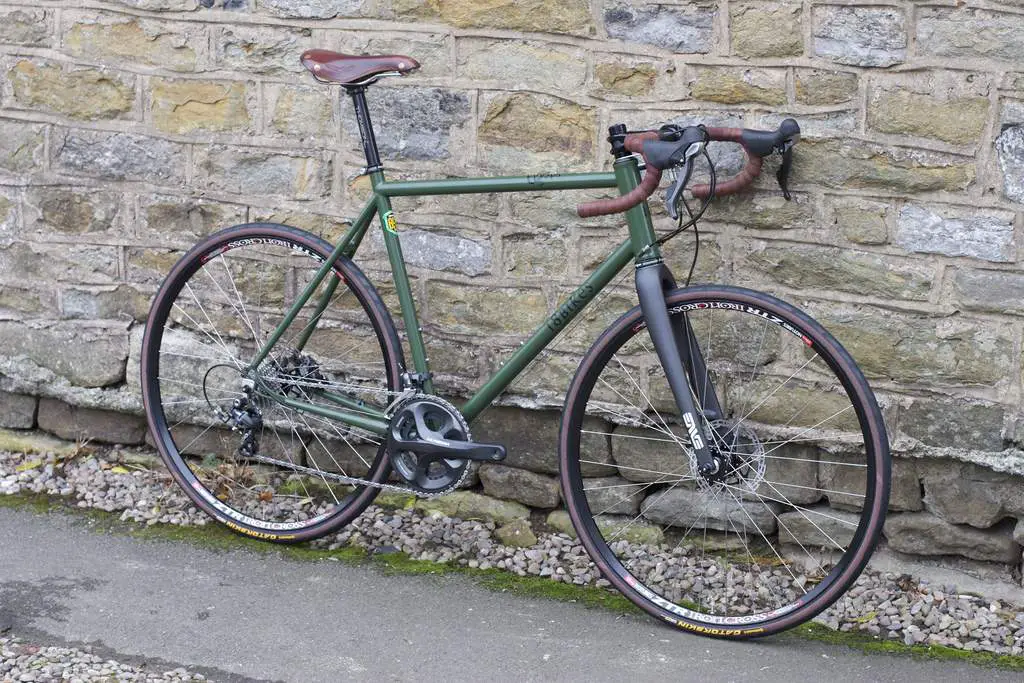 Website: 18bikes.co.uk
Ahearne Cycles
Based in Portland, Oregon, the United States, Ahearne cycles is owned by Joseph Ahearne, who build custom-made touring bicycles, and also some other things like an insulated pint glass, insulated coffee mug, etc.
Web Site: ahearnecycles.com
Alan Bikes
Alan Bikes is an Italian company that builds handmade carbon and aluminum bikes. It was founded in 1972 by engineer Falconi Lodovico and the name was originated from the names of his sons Alberto (AL) and Annamaria (AN).
Alan began producing racing bike frames in 1972 with the first frames being available in aluminum.
The frames were constructed with a unique method by bonding tubes and lugs using a special glue that originated from the aeronautical industry.
This method has become a distinguishing factor for Alan, well noted by the high-level frames developed and tested throughout racing over the years which has permitted to create of innovative and yet functional solutions by combining diverse materials that are normally prohibitive using traditional welding methods.
In 1976, this technology was also used for producing carbon fiber frames by Toray Industries tube sets, and the first frame was also tested by the Japan Vehicle Inspection Association.
So Alan was the first company in the world to produce aluminum and carbon frames.
From the beginning. Alan has always collaborated with teams and champions on the amateur and professional levels whether it be on the road, cyclocross, or track.
This allowed making modifications and improvements based on their testing and consultation.
Alan sponsored teams like Magniflex, Vibor, GBC,Selle Royal, Fiorella, Famcucine, Alfa-Lum, Teka (Spain), Varta/Café de Colombia, Fangio (Belgium), Fanini Remac, Fanini 7UP, Fanini Pepsi, Fanini Amore & Vita with some champions like Basso, Bertoglio, Gavazzi, Baronchelli, Beccia, Battaglin, Vandi, Thevenet, Kuiper, Lejretta, Parra, Lucio Herrera, Johansson, Pedersen, the pistards Golinelli (2 times world champions), Clark, Risi, Brugna, Villa.
Web Site: alanbike.it
Alchemy Bicycle Company
Based in Denver, Colorado, United States, the Alchemy Bicycle Company designs, engineers, and hand-builds a wide range of bicycles – road bikes, Cyclo-x, and MTB. They use custom, semi-custom, and stock options in carbon fiber, titanium, and stainless steel while building frames.
Web Site: alchemy.bike
All-City Cycles
The company is located in Minneapolis, Minnesota, United States.
"Our goal is to make a significant contribution to the equipment and culture of urban cycling. This is not a cash-in, this is not a fad, this is our life, our love, our community, and our dream. We are a company of riders making products for other riders. We share a lifelong passion for the machines, the people who ride them, and the positive changes both can affect in this world."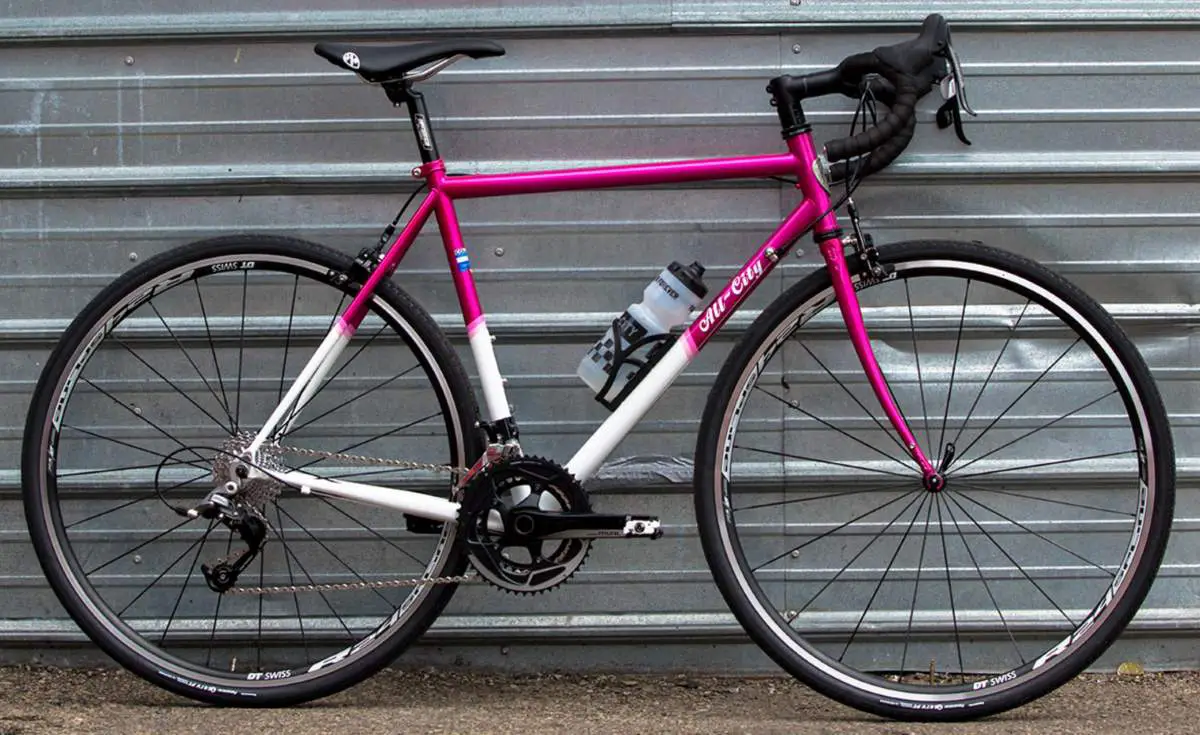 Web Site: allcitycycles.com
Alliance Bicycles
Alliance Bicycles is based in Hailey, Idaho, United States, and owned by Erik Rolf. Each bike is tailored to your body dimensions as well as your personal preferences. The bikes are built with high-end steel, stainless steel, and titanium using premium tubesets and frame components from Columbus, True Temper, Dedacciai, KVA, and Reynold.
Rolf says "I stand behind all of my work. All frames include a lifetime warranty against defects in craftsmanship and a 10-year warranty on materials to the original owner. I also guarantee satisfaction on fit, as well as, finish."
Web Site: alliancebicycles.com
Allied Cycle Works
Allied Cycle Works delivers cutting-edge carbon road frames, handmade under one roof at their facility in Little Rock, Arkansas, United States.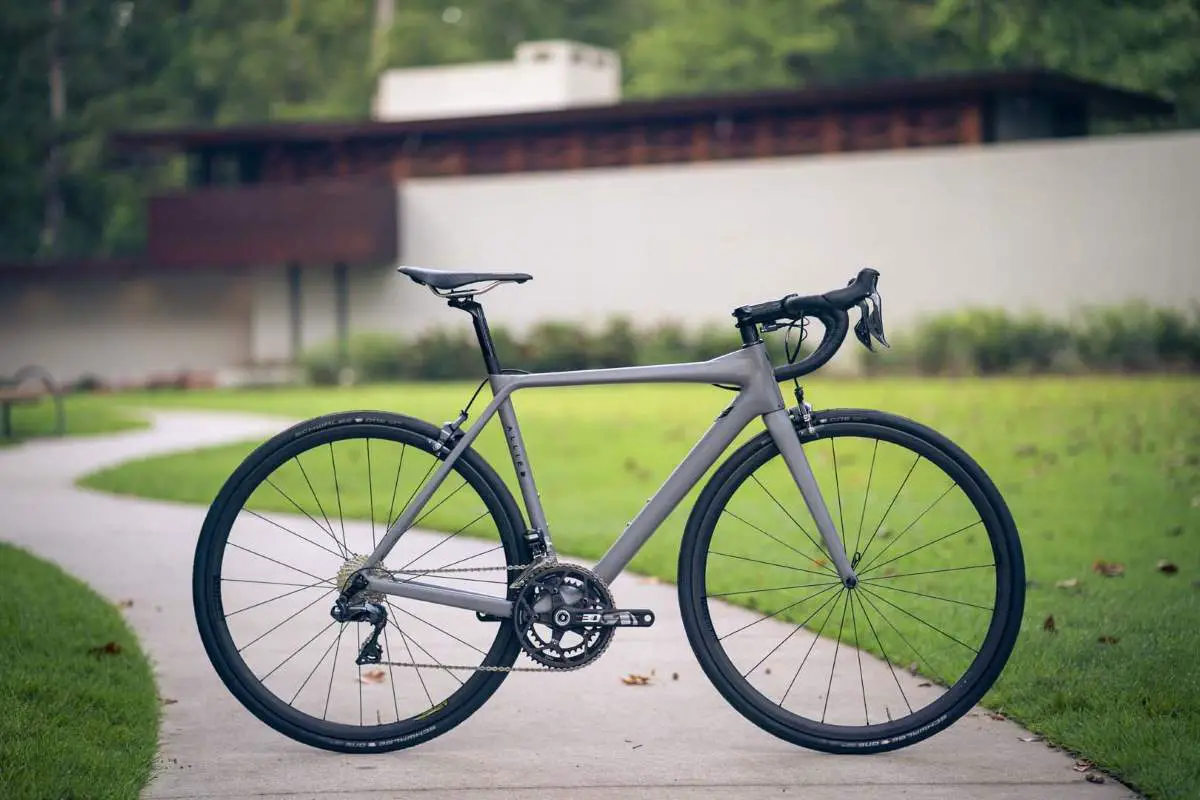 Website: alliedcycleworks.com
Altruiste Bicycle Company Inc.
Altruiste Bicycle Company Inc. is based in Notre-Dame, New Brunswick, Canada.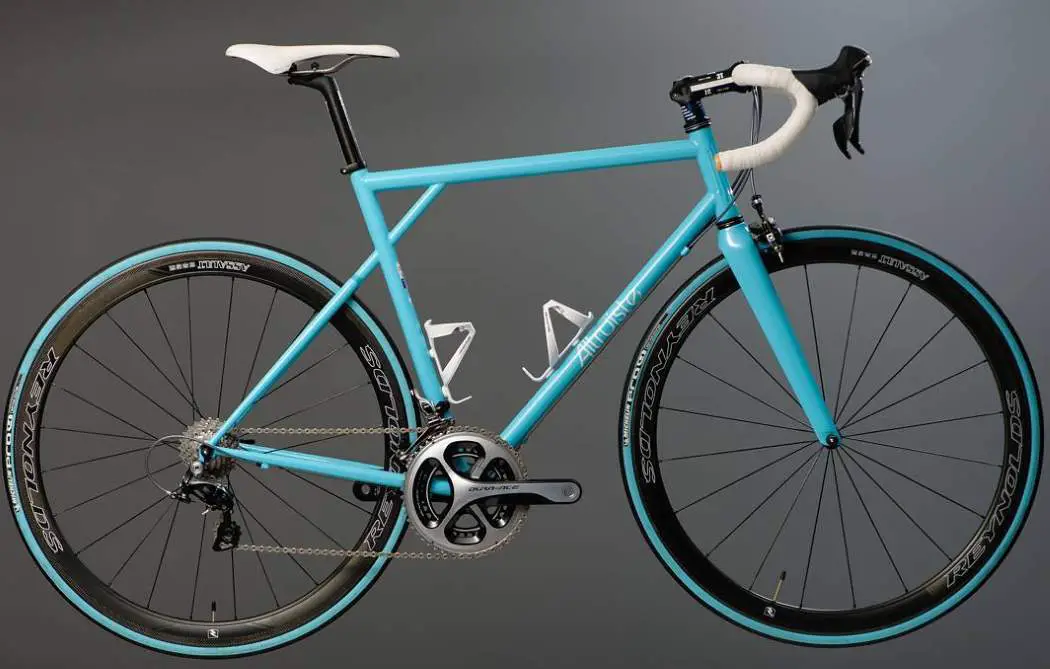 Altruiste Bikes on Instagram
Anderson Custom Bicycles
Anderson Custom Bicycles is located in Saint Paul, Minnesota, United States. On the website, the founder, Dave Anderson explains every detail of how to order a bike from him.
Dave Anderson says: "I specialize in building one of a kind custom bicycles and framesets. Each is designed and hand-built exclusively for the rider, based upon his or her unique specifications, wishes, needs, and riding style. I offer a wide variety of different style bicycles, with a special focus on Road, Cyclocross, and my '4-Seasons' all-rounder bikes. Though phrases that include words like "custom" or "hand made" have become overused and clichéd, I do build truly 'hand made' bicycles, with all of the skill and care that someone buying such a machine should expect."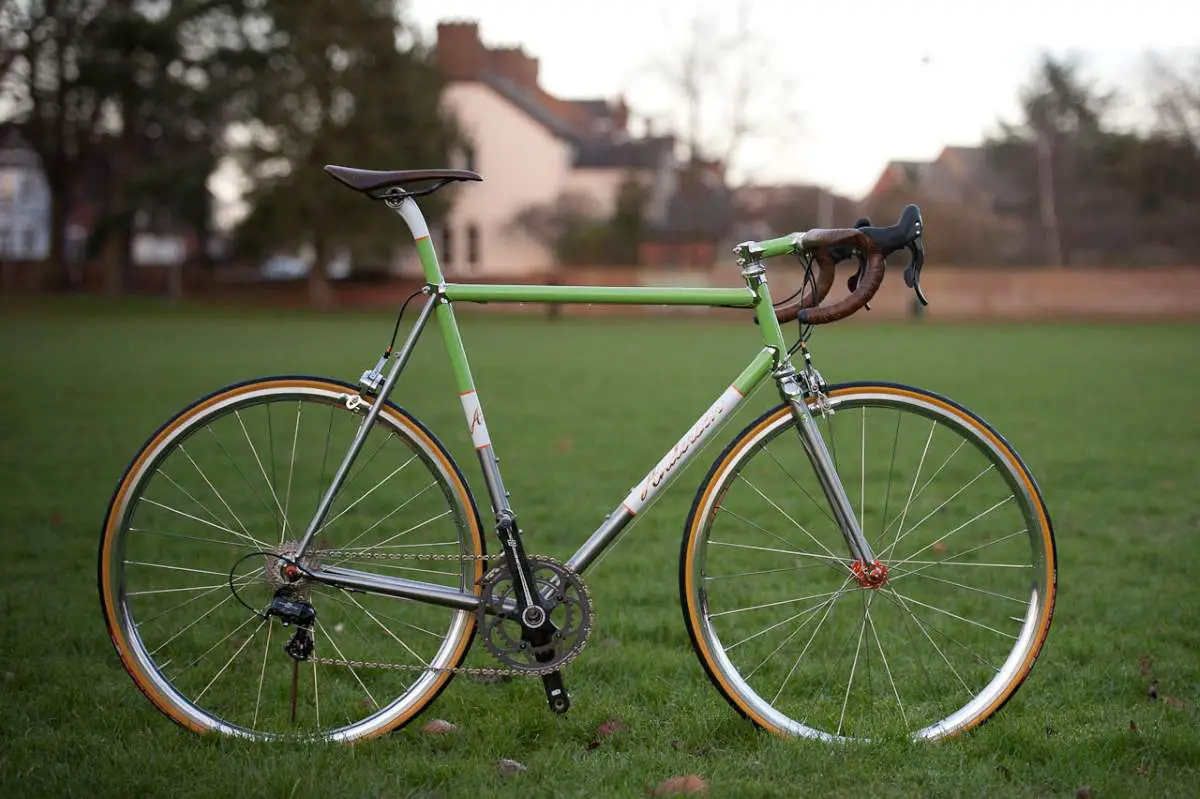 Web Site: andersoncustombicycles.com
Angel Cycle Works
The company is founded by José Ángel Calaubig and is located in Girona, Spain.
"The dream of a bicycle frame builder to merge the most advanced engineering processes with the maximum expression of beauty. Using the best titanium. Thanks to our high-quality suppliers (ENVE, Dedacciai…), we can achieve the best quality and excellent performance." –José Ángel Calaubig
Website: angelcycleworks.com
Appleman Bicycles
Located in St Louis Park, Minnesota, United States, Appleman Bicycles is founded by Matt Appleman in 2010. Every Appleman bike is built by him, right in the USA. All of the tubings are made in America as well.
Appleman builds every type of bicycle, from a fat bike to a classic road bike.
Web Site: applemanbicycles.com
ARBR Bike
ARBR was founded in 2013 by Robert Barr. The company was formed from the desire to make a unique high-performance mountain bike that utilized the design and manufacturing knowledge from the UK motorsport industry.
"Our target was to produce the ultimate performing 160mm trail bike and push forward boundaries. At our core is an intense focus on performance, development, and craftsmanship. An attitude to component development that stems from our 25 years of combined experience in F1. We are fanatical about bikes and produce our frames to a level of detail and craftsmanship like no other. Our highly trained and skilled team prides itself on the quality of the components they produce. Explore our website and find out more about us!" — Robert Barr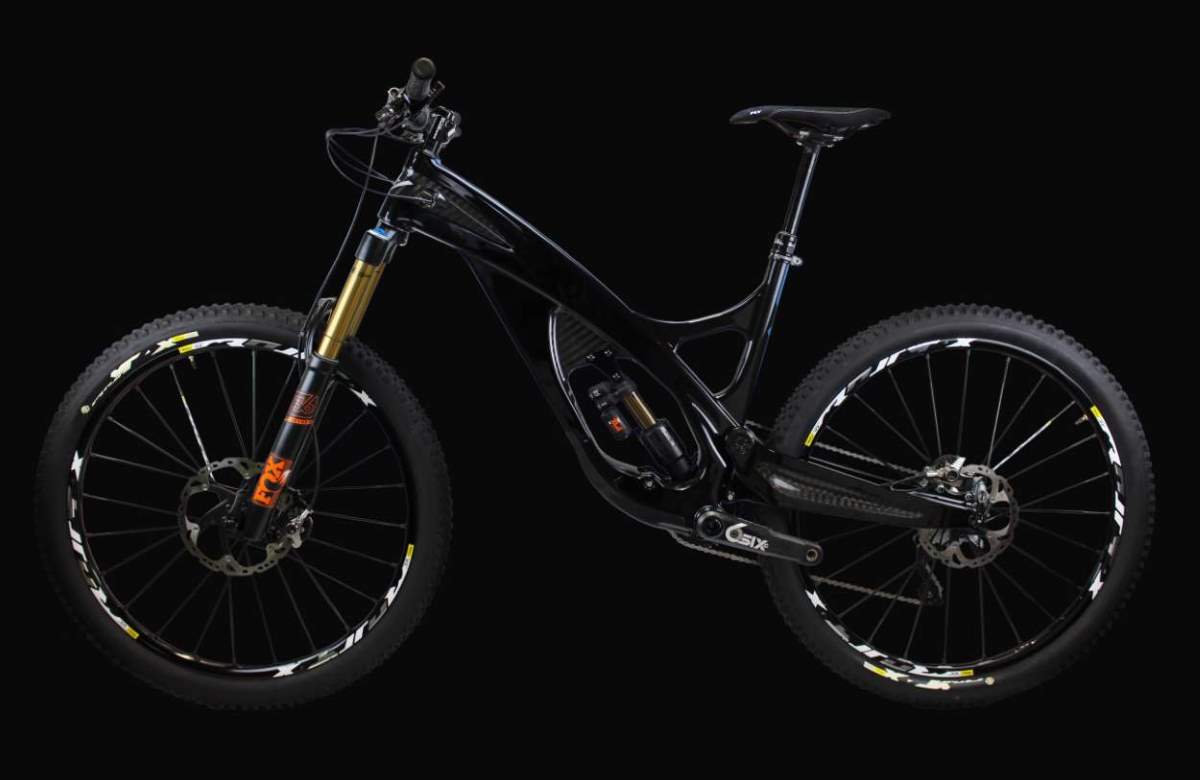 Website: arbr.bike
Argos Racing Cycles
The company is located in Bristol, United Kingdom. All Argos frames are hand-built on specially designed jigs, which ensure no stresses are built into the frame whilst brazing.
Tubes are mitered on a lathe to ensure accuracy. The frame tubes are then assembled on the building jig, without lugs, and all joints are inspected for the fit of tubes to each other, and frame angles are checked.
The frame has then dismantled the lugs fitted (where appropriate), and then re-assembled on the jig, thus ensuring that all joints are perfect. Whilst this is time-consuming, it does ensure that all Argos frames are built to the highest standard of quality.
One of the areas they specialize in is the repair and renovation of many classic and period frames such as Hetchins, Claud Butler, Jack Taylor, Holdsworth, Bates, and many more.
Website: argoscycles.com
Auguste Handmade Bicycles
Auguste Handmade was established in 2012 by Victor Duchêne, a young multi-talented artist and bicycle enthusiast with a passion for refurbishing old objects with a modern twist.
The summer of 2015 saw Victor and the Auguste team convert an old shop on Hoxton Street into their first bicycle boutique. Merging a quaint cafe area with a bicycle workshop and showroom, the convivial space seamlessly allows for all types of creative and noncreative exchanges to happen.
The motto of the campaign is: "Not only cycle, re-cycle"
Website: augustehandmade.com
Other boutique bicycle manufacturers: A | B | C | D | E-F | G-H | I-J-K | L | M | N-O-P-Q | R | S | T | V-W | Y-Z
* According to Wikipedia, "boutique manufacturing is a method used for the custom production of certain products in limited quantities by hand or with a restricted level of automation.". (Boutique manufacturing on Wikipedia)
Latest posts by M. Özgür Nevres
(see all)