Here is the list of the boutique* bicycle manufacturers, ordered by their name (starting with A). If you want to find a unique bike that fits your personality, review this list.

The list is probably not complete, so if you want to contribute, please leave a comment below.
Other manufacturers
A B C D E-F G-H I-J-K L M N-O-P-Q R S T V-W Y-Z
Ahearne Cycles
Ahearne cycles is based in Portland, Oregon, United States. It is owned by Joseph Ahearne, who build custom-made touring bicycles, and also some other things like insulated pint glass, insulated coffee mug, etc.
Web Site: ahearnecycles.com
Alchemy Bicycle Company
Based in Denver, Colorado, United States, the Alchemy Bicycle Company design, engineer, and hand-build a wide range of bicycles – road bikes, Cyclo-x, and mtb. They use custom, semi-custom and stock options in carbon fiber, titanium, and stainless steel while building frames.
Web Site: alchemy.bike
All-City Cycles
The company is located in Minneapolis, Minnesota, United States.
"Our goal is to make a significant contribution to the equipment and culture of urban cycling. This is not a cash in, this is not a fad, this is our life, our love, our community and our dream. We are a company of riders making products for other riders. We share a lifelong passion for the machines, the people who ride them, and the positive changes both can affect in this world."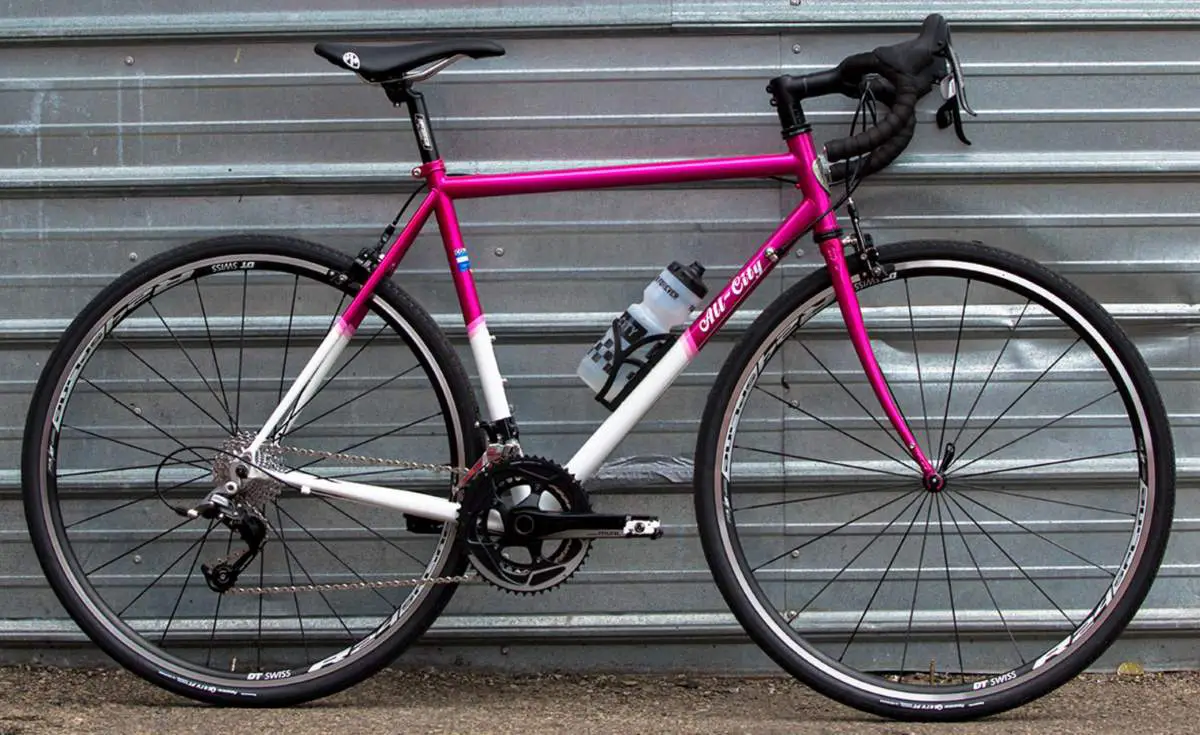 Web Site: allcitycycles.com
Alliance Bicycles
Alliance Bicycles is based in Hailey, Idaho, United States and owned by Erik Rolf. Each bike is tailored to your body dimensions as well as your personal preferences. The bikes are built with high end steel, stainless steel, and titanium using premium tubesets and frame components from Columbus, True Temper, Dedacciai, KVA, and Reynold.
Rolf says "I stand behind all of my work. All frames include a lifetime warranty against defects in craftsmanship and a 10 year warranty on materials to the original owner. I also guarantee satisfaction on fit, as well as, finish."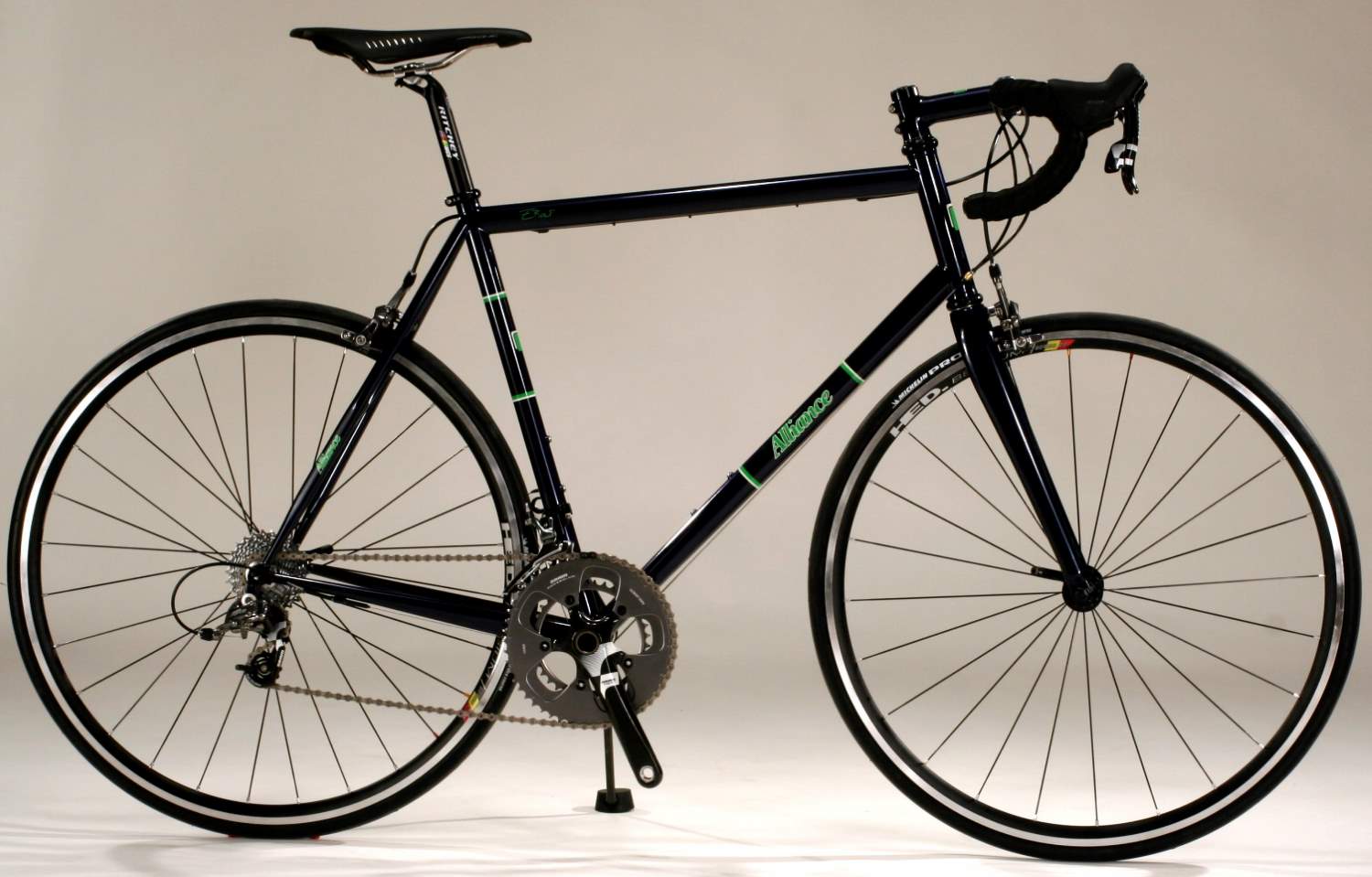 Web Site: alliancebicycles.com
Altruiste Bicycle Company Inc.
Altruiste Bicycle Company Inc. is based in Notre-Dame, New Brunswick, Canada.
Altruiste Bikes on instagram
Anderson Custom Bicycles
Anderson Custom Bicycles located in Saint Paul, Minnesota, United States. On the website, the founder, Dave Anderson explains very detailed how to order a bike from him.
Dave Anderson says: "I specialize in building one of a kind custom bicycles and frame sets. Each is designed and hand built exclusively for the rider, based upon his or her unique specifications, wishes, needs, and riding style. I offer a wide variety of different style bicycles, with a special focus on Road, Cyclocross, and my '4-Seasons' all-rounder bikes. Though phrases that include words like "custom" or "hand made" have become overused and clichéd, I do build truly 'hand made' bicycles, with all of the skill and care that someone buying such a machine should expect."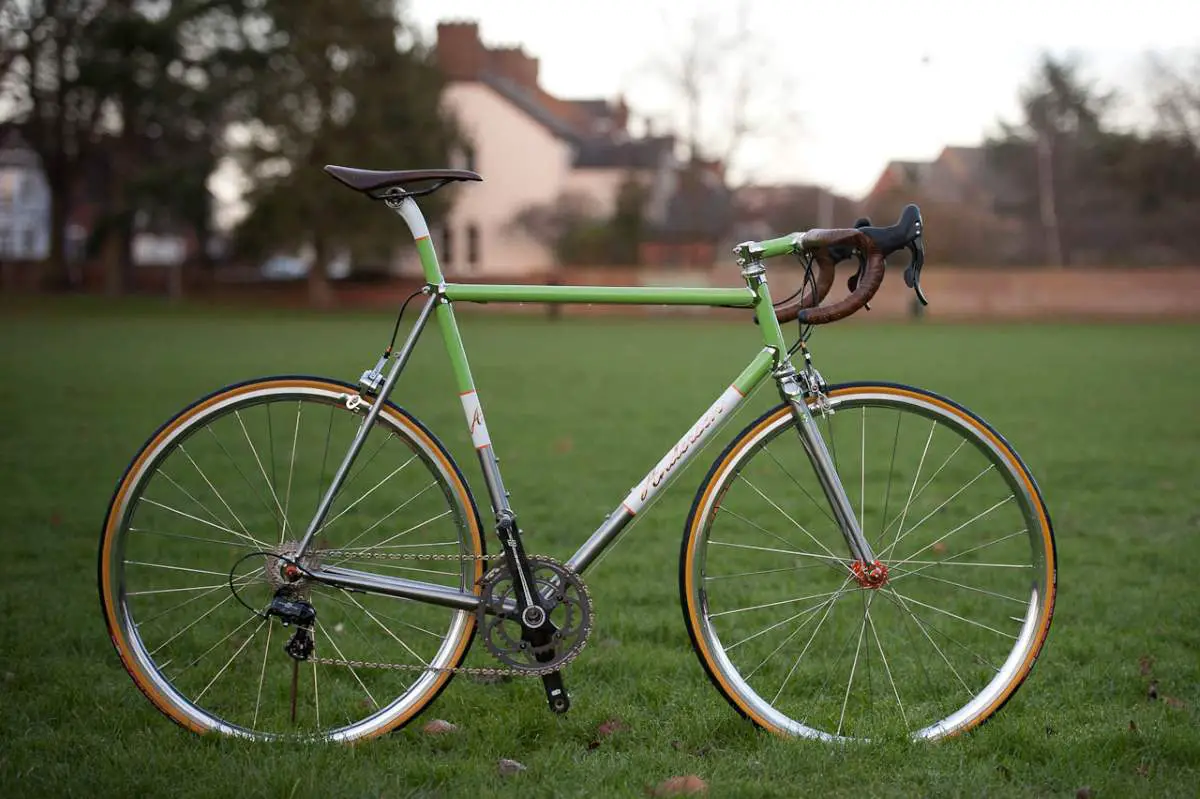 Web Site: andersoncustombicycles.com
Appleman Bicycles
Located in St Louis Park, Minnesota, United States, Appleman Bicycles is founded by Matt Appleman in 2010. Every Appleman bike is built by him, right in the USA. All of the tubing is made in America as well.
Appleman builds every type of bicycles, from a fat bike to a classic road bike.
Web Site: applemanbicycles.com
Other manufacturers
A B C D E-F G-H I-J-K L M N-O-P-Q R S T V-W Y-Z
* According to the wikipedia, "boutique manufacturing is a method used for the custom production of certain products in limited quantities by hand or with a restricted level of automation.". (Boutique manufacturing on wikipedia)