Here is the list of the boutique bicycle manufacturers, ordered by their name (starting with SA-SC). If you want to find a unique bike that fits your personality, review this list.
The list is probably not complete, so if you want to contribute, please leave a comment below.
Other boutique bicycle manufacturers: A | B | C | D | E-F | G-H | I-J-K | L | M | N-O-P-Q | R | S | T | V-W | Y-Z
Sage Titanium
Sage Titanium was founded by David Rosen in 2012. The company is located in Beaverton, Oregon, United States. All the titanium bikes are 100% designed, cut, welded, and finished in the United States. They build Cyclo-x, gravel, and road bikes.
"Titanium, for me, always represented the future. Steel has been around for decades, while aluminum just never inspired me. Carbon seems very impersonal. It can be molded any way you want, but it does not have a life of its own. Titanium has a life to it. It changes the characteristics of the ride for the rider. There is a beautiful appearance and feel to titanium that distinguishes it from other frame materials. At the same time, it looks tough and elegant. It is hard to break, yet it can easily be repaired. It inspired me to further explore my love of the bicycle because of what it could do and what it could be." -David Rosen
Website: sagetitanium.com
Sampson Sports
Located in Glenwood Springs, Colorado, United States, Sampson Sports was founded in 1988. Right after, the company produced the pedals used by the USA Cycling Team at the Seoul Olympics. They still build bicycle components and complete bicycles.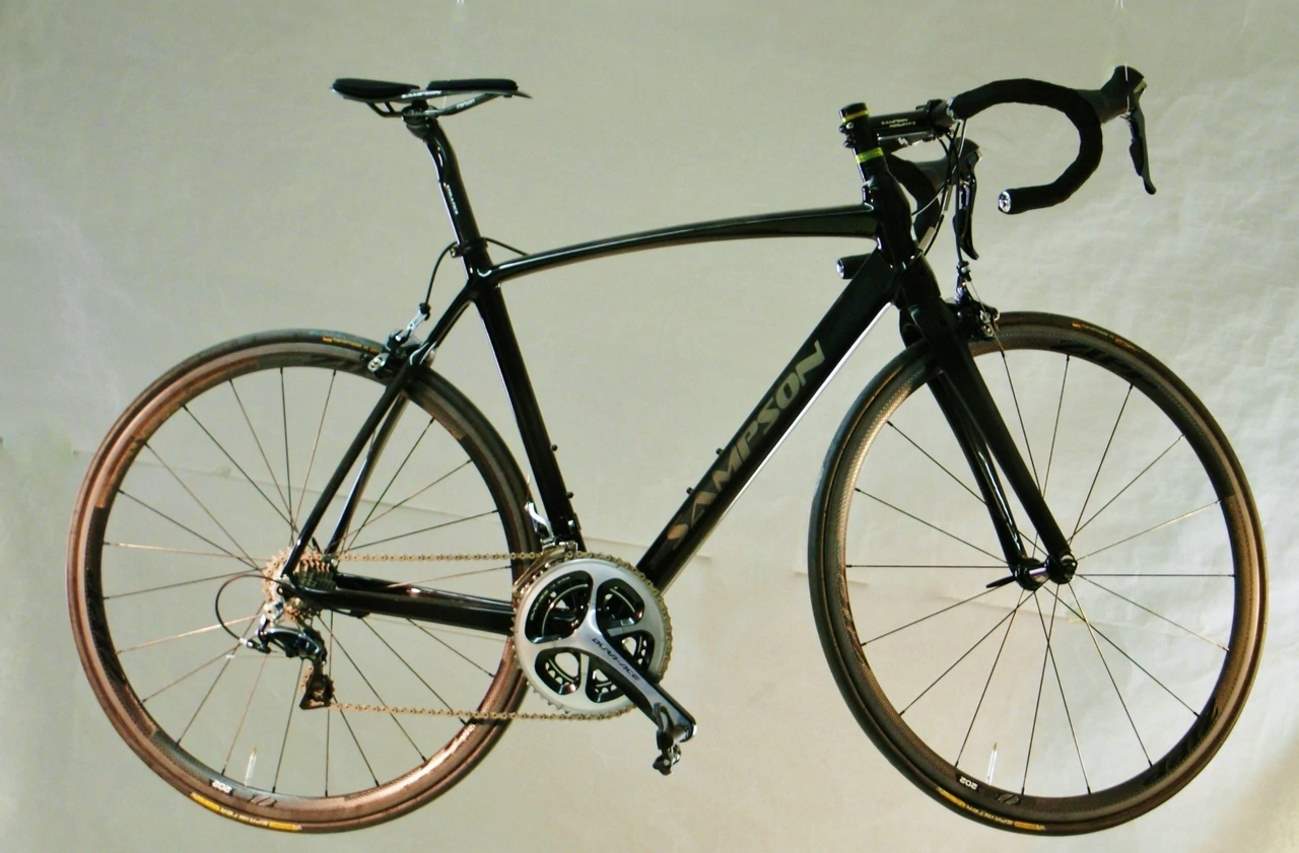 Web Site: sampsonsports.com
Santana Cycles
Santana Cycles was founded in 1976 by tandem enthusiasts. The company is located in La Verne, California, United States. They build a comprehensive range of tandems from superior alloys of steel, aluminum, titanium, and carbon. If your needs are specific, custom sizing, finish, or componentry is available.
Website: santanatandem.com
Sarto Antonio Cycles
Located in Venice, Italy, Sarto Antonio, also known as simply Sarto, is an Italian custom bicycle frame manufacturer. The company was founded by Antonio Sarto in 1950. Since then, they're producing handmade custom bicycle frames. Sarto produces more than 2500 frames and creates new models each year. The company has been working with carbon for more than 17 years. Starting from 2002, the company began producing laminated frames, a process that originated from the need to "customize" and make every piece unique.
The company is equipped with 4 kilns, 1 cleanroom (a temperature-controlled aseptic area used for laminating), 2 pressurized cabins for filing and painting processes, and a massive dust extraction system, all designed to ensure the safety and health of the specialized staff.
Sarto Antonio produces more than 2500 frames each year. They see the customization as their strength, which allows them to satisfy the customer's every need: the choice of materials, the shape of the tubes, made-to-measure geometries, graphics, and reinforcements in Kevlar or titanium/carbon. Every feature of a Sarto frame can be changed and selected by the customer.
They design and create new models each year, which are presented at important trade fairs before making their way around the world.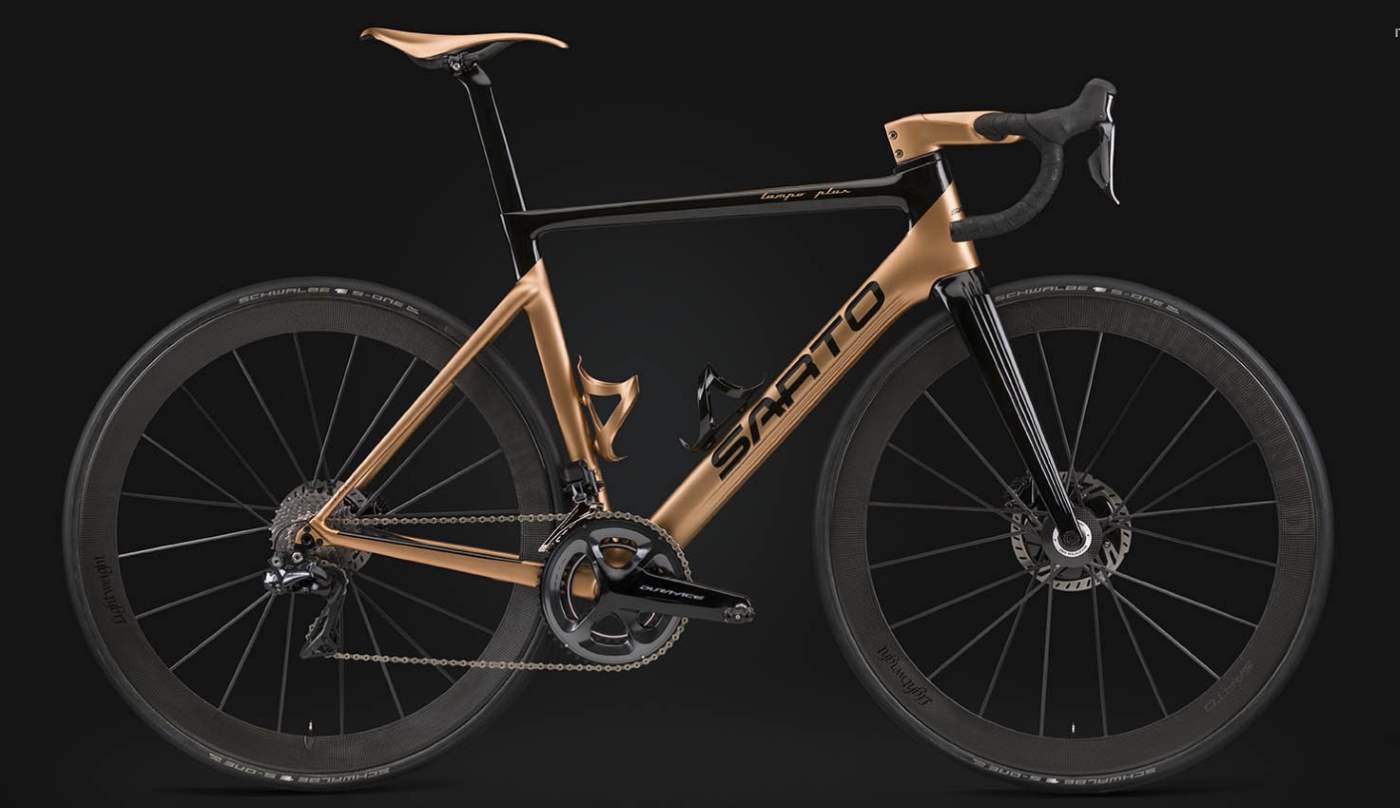 Website: sartobikes.com
Savvy Cycles
Located in Grand Junction, Colorado, United States, Savvy Cycles was founded by Mike Mahone. They build wood bicycles. Mahone has extensive experience in woodworking and 3D laminating from ten years of longboard skateboard manufacturing, seven years teaching woodworking, and thirteen years of furniture and cabinet making. Hickory and ash are used as the primary woods in the bike frame for their strength, durability, and ability to be steam bent, to ensure strength, durability, and smooth ride. Other woods such as sapele and died hard maple are used for accents.
"We strive to build a high-quality wood bicycle frame that has ride qualities that you will enjoy. It is important to us that we source as many of the components as possible from US companies without sacrificing quality. We make the frame in Grand Junction Colorado and we are able to source the fork (MRP) and wheels (DT Swiss) right here in Grand Junction, all within a square mile of our frame manufacturing. This offers a great opportunity for collaboration. Very rare in the bike industry. We feel we have developed a high-quality, durable, good handling bike that is made in the US with the major components sourced from US companies as well. We hope you enjoy the ride!"
Website: savvy-cycles.com
Schnozola Cycles
Schnozola Cycles was founded by Northern California frame builders Bruce Gordon and Paul Sadoff. Their bikes come only in red and are priced to be more affordable than many handbuilt custom bikes. They actually build only one model, an all-surface bike that is made to fit the Rock n Road 700c x 43mm tires.
Web Site: schnozola.blogspot.com
Other boutique bicycle manufacturers: A | B | C | D | E-F | G-H | I-J-K | L | M | N-O-P-Q | R | S | T | V-W | Y-Z
* According to Wikipedia, "boutique manufacturing is a method used for the custom production of certain products in limited quantities by hand or with a restricted level of automation". (Boutique manufacturing on Wikipedia)
Latest posts by M. Özgür Nevres
(see all)