I bought a pair of Bontrager R2 clincher folding road tires, and I rode over 560 km with them in 8 days. Here is a quick review.
First, some specifications:
Bontrager R2 clincher Road Tires specifications
60 TPI casing
Bontrager-exclusive aero wings for advanced aerodynamics
Integrated sub-tread puncture protection
225 grams each (700x23c)
Price: $39 on the Bontrager website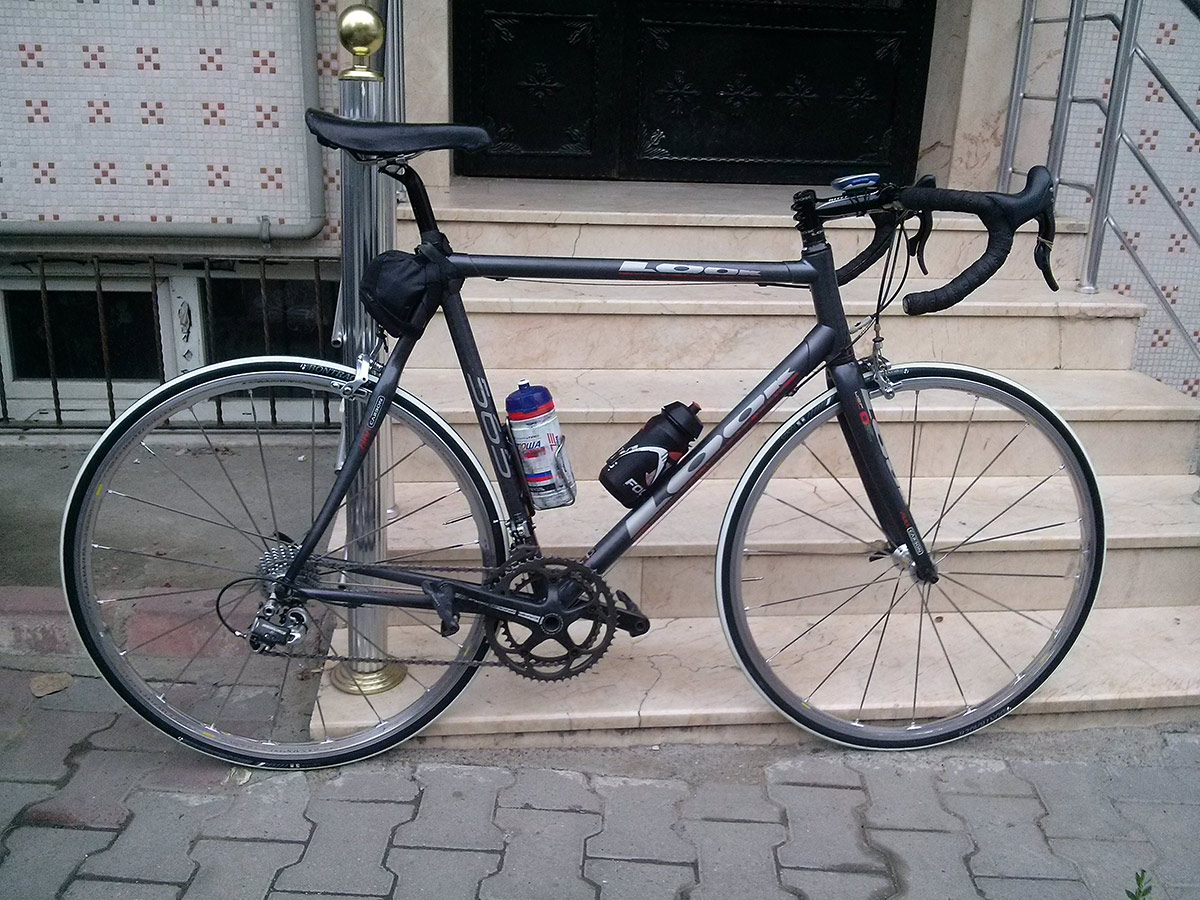 I never used any Bontrager tire before. I bought them just because my local bike shop sells only Bontrager tires (it is a Trek dealer) and I was lazy enough to go to another bike shop which closest is 20km far from my house.
In fact, I don't like them much. They're OK on the dry roads, but they have a bad grip on every surface that is not completely dry. On the wet roads, these tires are really, really scary, especially while cornering, they are so dangerous. Gives almost zero grip in anything other than perfect conditions – don't bother trying to turn in the wet.
Their rolling resistance seemed OK to me, but I don't know the exact number (there is no information on the Bontrager site).
Done over 560 km and no puncture so far. I rode both on the good and the rough roads, so I can say that their puncture protection is not bad.
My pair is black/white, they easily and quickly get dirty. I don't know about their longevity yet (I read 3000 km somewhere, which is not acceptable – I'll see).
Bontrager R2 road clincher tires – pros and cons
Pros:
Cheap
Rolling resistance is OK
Dry traction acceptable
Puncture protection is OK
Cons:
Really bad grip on any surface that is not completely dry – the most dangerous tires on wet that I have ever had.

On the rough roads -it's okay, if you slow down. Just not acceptable.
My overall rating: 2 stars/out of 5


Would I buy another pair again in the future? Absolutely NO.
Update (09.09.2014)
I rode over 3000 kilometers on these tires, with only one puncture on the rear tire. So I can say their puncture protection is really good.
But… a few weeks ago, because of a car turning just in front of me without signals, I crashed. I was fast. That crash cost me a really expensive Campagnolo Chorus rear derailleur. The road was wet where I crashed, and I hit the brakes a bit hard (otherwise I would collide with the car). I can't say I wouldn't crash if I was using other tires, but as I wrote above, these tires are really, really bad on wet surfaces. So I changed the tires and I won't buy another pair again.
Latest posts by M. Özgür Nevres
(see all)