I am trying a pair of Veloflex Master Clincher Tires (700x23c) for a while. Frankly, Continental GP4000s is my favorite tire. Or might I say it "was"?
After reading the reviews about Veloflex Master clincher tires here, I decided to give them a try and bought a pair of them.
Veloflex Master – handmade in Italy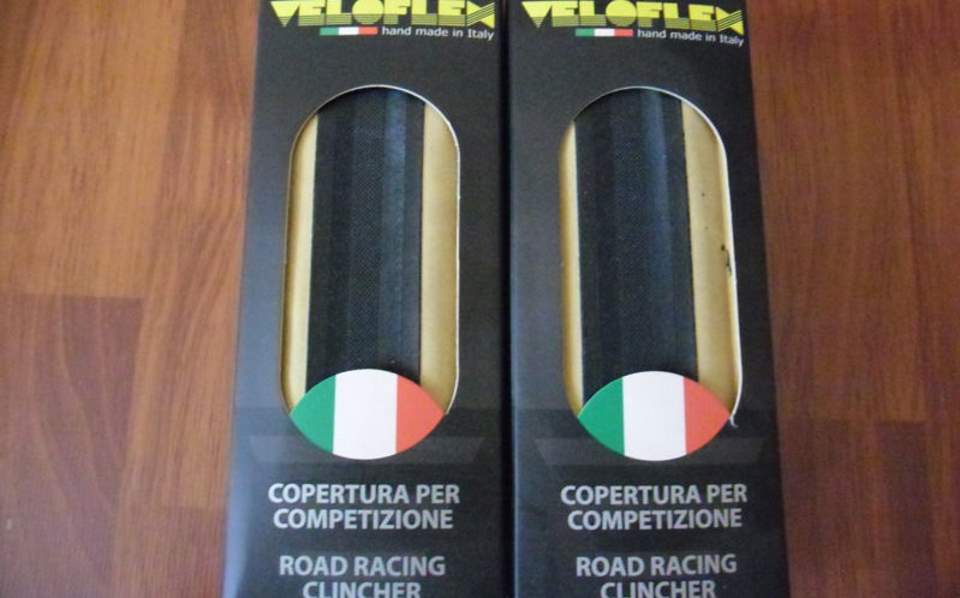 First impression was nice. You can feel the "Handmade-in-Italy" quality when you handle them. Feeling the softness and the smoothness of the natural rubber is great. But what about the feel to riding on them?
I put 120 PSI in them and hit the road (they can be inflated up to 145 PSI, I like high-pressure tires). And… It was beautiful. Riding on the Veloflex Master's is a great feeling. They're rolling really good, and cornering very well. You feel very safe when cornering, even downhills, even on the bad surfaces.
I have tested Veloflex Master clinchers on bad, really bad road surfaces for miles and miles, and have had no problem at all. Puncture protection is really good, I didn't have a flat until completing 2,000 kilometers.
The only negative point is, they wear out a bit quickly. Specs say front tire wears after 6,000 km (3728 miles), and rear 3,000 km (1864 miles). But I think they wear out quicker than that. I can say 4000 km (~2500 miles) for front, 2000 km (1250 miles) for rear. So maybe it would be better to use seasonal training tires like Continental 4 Seasons or Vittoria Zaffiro for fall/winter conditions.
Bonus: The natural rubber smells great!
For racing, I don't think that I will use any other tire than Veloflex Master. For training, especially winter training, they're a bit expensive.
Veloflex Master clincher tire specifications
Weight 195 grams ±10%
Rolling Resistance (each) 15 watts
TPI 320 Threads Per Inch (120/cm)
Pressure 7/10 bar (100/145 psi)
Protection Belt anti-puncture layer
Casing Compressed Pes/Co corespun
Rubber tread Natural rubber exclusive compound
Beads KEVLAR® inextensible yarn
Mileage Front 6,000 km (3728 mi) – Rear 3,000 km (1864 mi)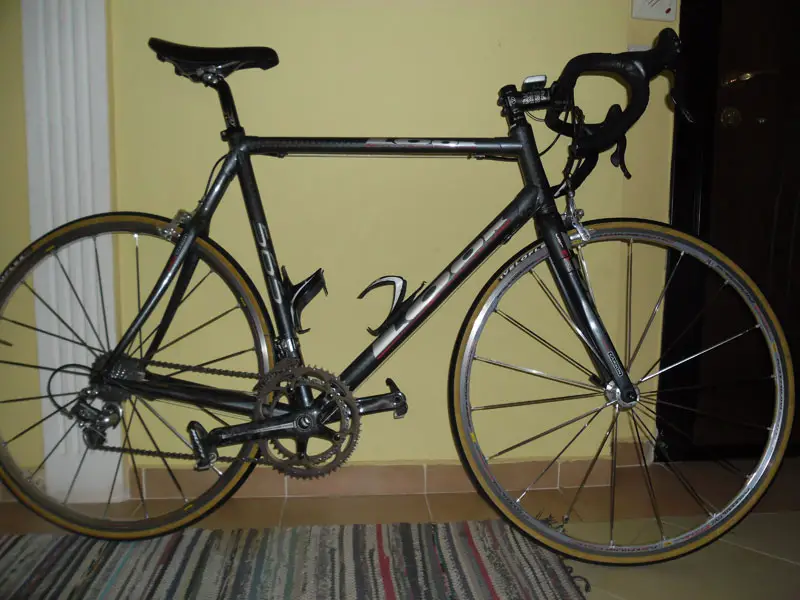 Pros
Natural rubber
Great feeling and rolling resistance
Grip well
Puncture protection is good (after wears out, there is no protection though)
Durable
Excellent tire for road racing
Cons
Expensive (for training, for racing-the price is OK).
Wears out quickly (for training, for racing-it is OK).
Hard to mount on the rims.
My overall rating: 5 stars/out of 5
Latest posts by M. Özgür Nevres
(see all)