Ernesto Colnago celebrates his 85th birthday with a special edition bike: Ottanta5. Ottanta means "eighty" in Italian, so the meaning of the bike is "85". The bike will be available in a limited edition of only 85 pieces.
The bike is handmade in Italy, as a special edition Colnago should be.
Colnago Ottanta5: only 85 pieces will be produced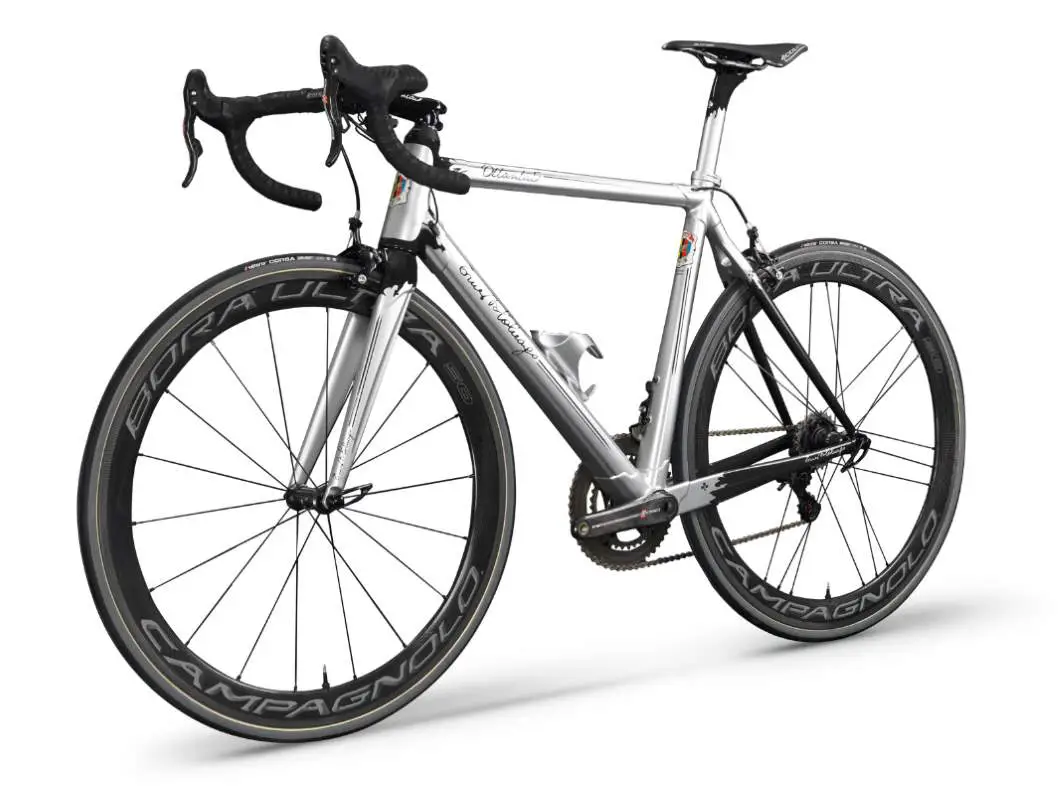 From Colnago's website:
Ernesto Colnago has reached the milestone of eighty-five years. From this immense joy and excitement comes a bike, yet another masterpiece from a lifetime of inventing and creating bicycles. It's called Ottanta5 – a custom-made jewel built around the C60, a unique and inimitable bike frame, handmade one by one.
The Ottanta5 is constructed of the highest quality carbon fiber, with star-shaped tubes and lugs – a proven design element tested over the years, beginning with the Master. The C60 has bigger tubes with thinner walls, and the same thing can be said about the lugs – they are larger and stiffer, designed with the same shape present on the tubes. In summary, this gives the C60 incredible stiffness and torsional rigidity without adding weight. The lightweight alloy rear dropouts, completely redesigned for the C60, also reduce weight and provide greater lateral stiffness. The frame is available in 19 sizes – an unparalleled amount.
Even the paint is done by hand – airbrushed in a gloss-silver color with arabesque decorations.
The logo on the head tube and seat tube is the first Colnago logo created in 1954.
The photo above is from the Colnago Ottanta5 presentation. The guy next to Ernesto Colnago is Giuseppe "Beppe" Saronni, former UCI World Champion (1982) and twice Giro d'Italia winner (1979 and 1983). While winning the UCI Worlds 1982, his final sprint was so impressive that it gained him the nickname of "Goodwood rifle-shot". More than forty years have passed since they collaborated for the first time.
Now, The existing Lampre-Merida team will be taken over by the Chinese company TJ Sport Consultation and continue to be managed by Giuseppe Saronni (who used to race aboard Colnago bikes when he was a professional), marking the first involvement of a Chinese company in WorldTour cycling. The team will use Colnago bikes: Ernesto Colnago signed a four-year deal with TJ Sport Consultation.
Sources
Latest posts by M. Özgür Nevres
(see all)