Today's historic photo of the day is – the finish of the 1966 Milan-San Remo. A Peugeot-BP-Michelin rider, only 20 years old Eddy Merckx sprints to win his first-ever classics victory. It was the start of Merckx's run of seven "La Primavera" wins in 11 years.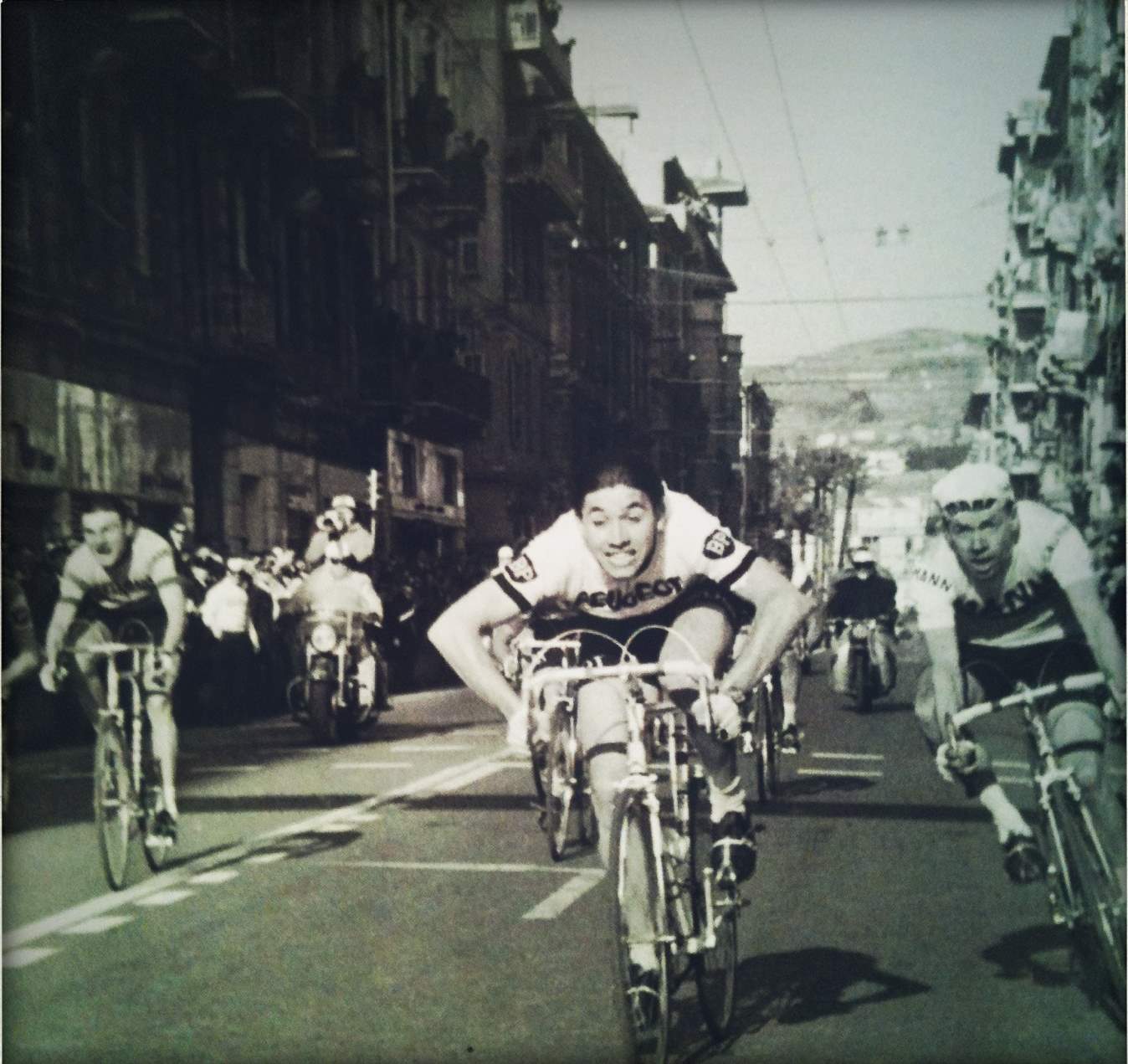 The second finisher in the photo is Adriano Durante (Treviso, 24 July 1940 – 23 June 2009) of the Salvarani team (we can't see him in the photo). Herman Van Springel of the Mann-Grundig team finished in third.
In the last final sprint of four-man, as William Fotheringham wrote in his book "Half Man-Half Bike", Merckx was the most inexperienced rider in the group. Especially Michele Dancelli, who won twelve major wins and the Italian title in 1965, and Adriano Durante, who beat Merckx twice in the previous week's Paris-Nice.
Eddy Merckx's directeur sportif Gaston Plaud had advised him to leave his sprint as late as he could. Merckx gradually raised his sprint in the final 800 meters, and only last 150 meters he truly went all-out. According to Fotheringham, the finish of the Milan-San Remo 1966 epitomized the tactic Merckx would use against the faster sprinters than himself: using his sustained power to temper their pure speed, opting for a long sprint rather than a late, sudden one. (see notes 1)
Notes
Fotheringham, W., Merckx: Half Man, Half Bike. London: Yellow Jersey Press, 2012
Latest posts by M. Özgür Nevres
(see all)