There's more to finding yourself the perfect cycling route than trial and error. Several factors come together to shape the route you choose. Some of this can of course come from word of mouth or reviews of routes online – cyclists are never shy of sharing opinions – but there are also some key considerations to weigh up when trying to find your perfect bicycle route.
Experiment a little on a route you already know
This might just be injecting a bit of variation like experimenting with one or two different side roads. Try a new mini-route a couple of times and then weigh it up to see what sort of difference it has made. Exploration is definitely something that could at least shake things up a bit.
Use the expertise of others
Cyclists and runners have developed online forums to share their route maps and their opinions on them. One of the most notable of these is Strava, which actually tracks the routes riders in your area are taking. There's also a handy Strava blog feature that can be localized to provide you with some relevant opinions. The whole Strava experience utilizes GPS mapping too so it can be really interactive and data-based. Strava has been around since 2009 and has grown organically since then. It started with a focus on San Francisco only but has grown over time, supporting and informing cyclists in many countries.
Remember safety!
As you'll know, feeling safe on your bike is essential, and that's as true on new routes as it is on the ones you are already familiar with. Cycle lanes and clear markings are more than just helpful, they're pretty essential, so remember to look out for and log features like this as you work out new routes to take. A handy source of information might be the websites of your local government organization. Many of these are now much more supportive of cyclists, and some have clear maps highlighting bike paths, safe routes, and also how cyclists can connect up with public transport too.
Start cycling with others
Joining a local cycle club can be a really good way of meeting new people, sharing your interests, and supporting your confidence. Sometimes going out with another rider for a bike ride can totally change the way you perceive a route or an area. Networking within a cycling club also provides an opportunity for you to share opinions about routes as well as just listen to what others have to say. After all, your opinion on routes you know well really counts.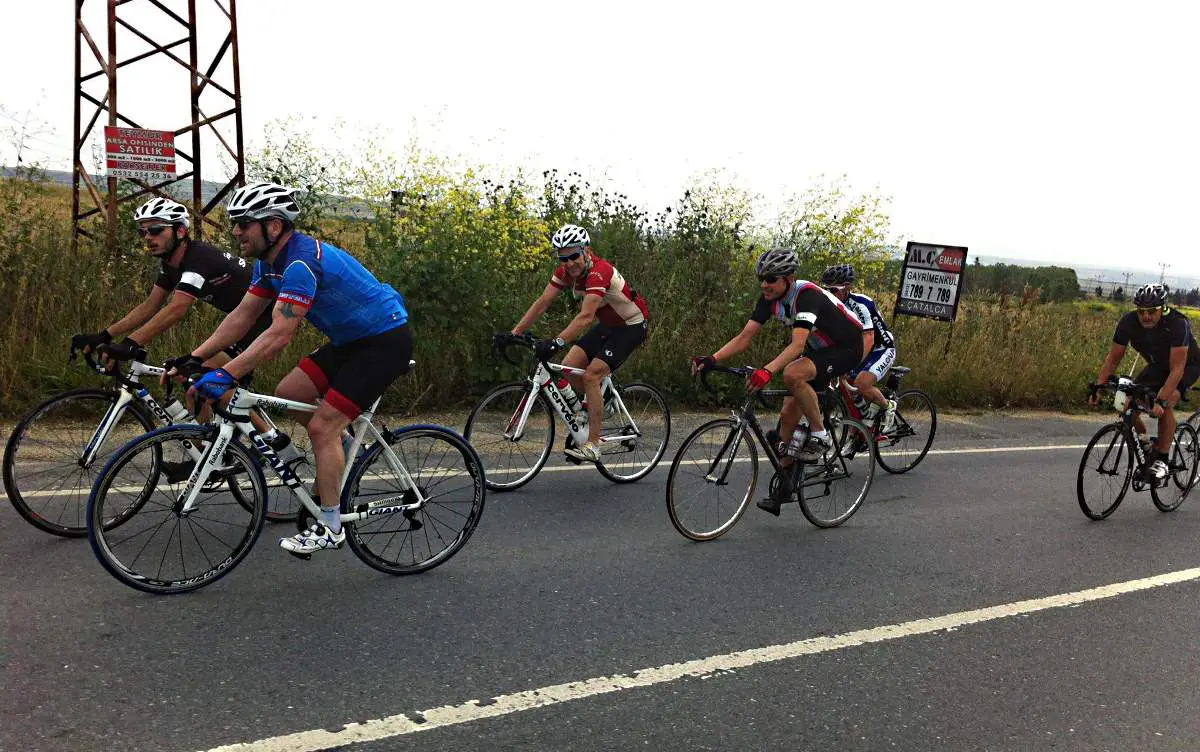 Map it out
Once upon it a time it was the conventional paper street map that people turned to when calculating cycle routes, but things have developed a lot! You'll probably have heard of Google Street View, but have you ever actually used it to map your journeys?
Accessed via your phone or your laptop, this high-tech initiative, which is linked to Google Maps and Google Earth, offers a platform for interactive panoramas shaped by images and data from positions along many streets in the world. Launched in 2007, Google Street Maps has continued to grow and grow and very probably covers your area. Lots of areas have a 'bicycling layer' within the app too – it really couldn't be easier to get high-quality cycling intelligence.
Get bolder in your cycling experiences
Maybe you just cycle to work and that's part of the boredom of taking similar routes every day. Once you've got a taste for cycling though you may well find that your boldness increases, not just in the number of routes you take, but the type of routes you become interested in.
What started as a necessity can soon become something bigger and bolder and you might well find yourself within months exploring not just new routes but new terrains too, as both your confidence and your appetite for cycling for fun grow. This might need a more robust bike to enjoy it properly, but don't let the cost scare you. Bike costs have dropped a lot in the last decade and adventure bikes under $1500 are out there for you to buy.
Ride a Sportive!
Before you know it, your boldness will keep growing and you might well end up not just exploring new terrain yourself but riding in a sporting environment. This may sound far-fetched if you're just a novice rider, but confidence can build up quite quickly. There's always a cost for participating in big organized races or sportives, but for the fee, you get drinks, snacks, mechanical backup plus access to an even wider network of committed and experienced cyclists.
Hopefully, this quick ride-through will have helped you identify some easy resources to access to choose new cycling routes. You made the decision to start using a bike, now's maybe the time to decide to use it a little differently too.
Good luck with finding a new, safe and exciting route!

Latest posts by Cycling Passion
(see all)