Giro d'Italia 2014 stage 3 is a 187 km flat stage from Armagh to Dublin (Ireland).
Giro d'Italia 2014 stage 3 quick info
DATE: May 11, 2014, Sunday
STAGE TYPE: Flat
START-FINISH: Armagh (31m) > Dublin (10m)
LENGTH OF THE COURSE: 187.0 km
DIFFICULTY: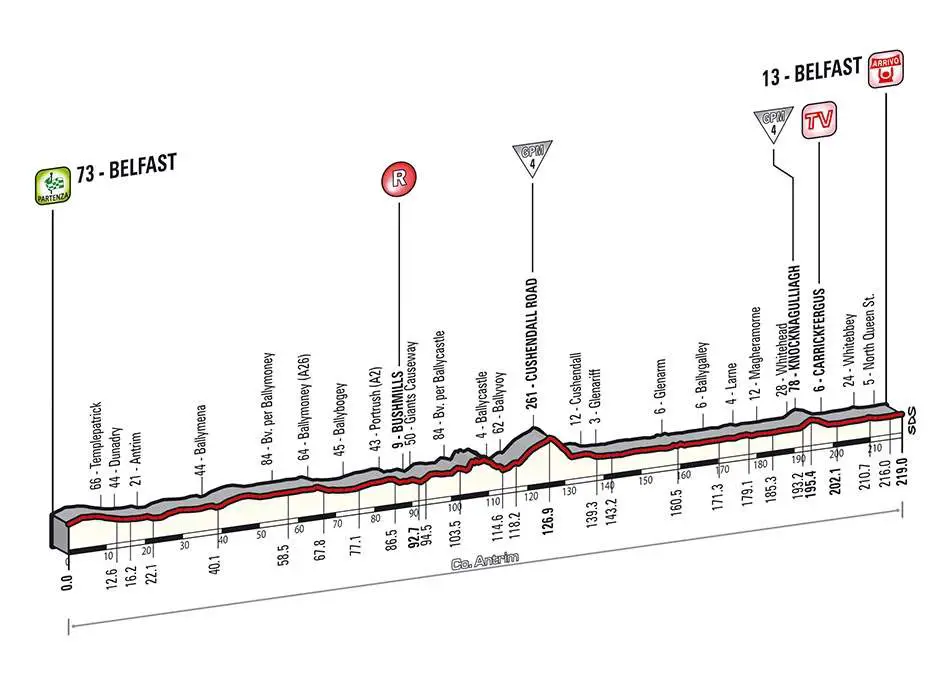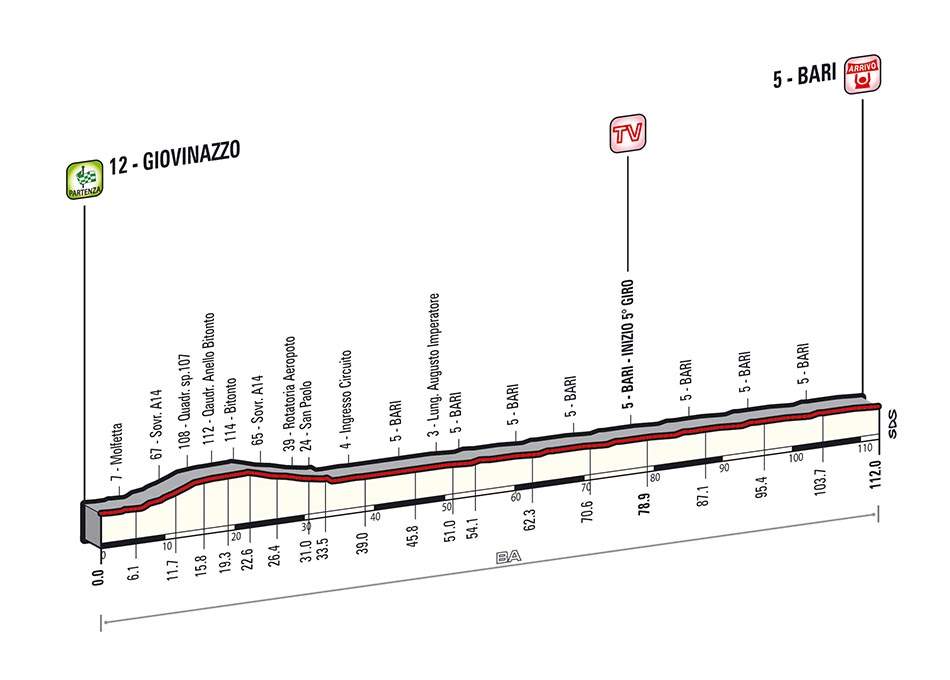 Giro d'Italia 2014 stage 3 profile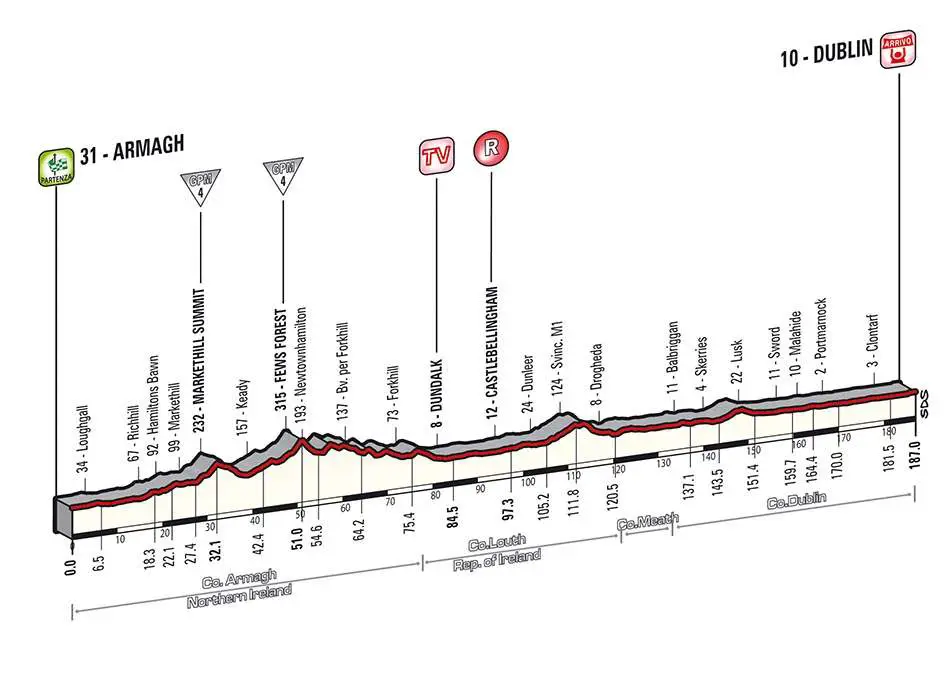 Last kilometers
Giro d'Italia 2014 stage 3 map
Giro d'Italia 2014 stage 3 start: Armagh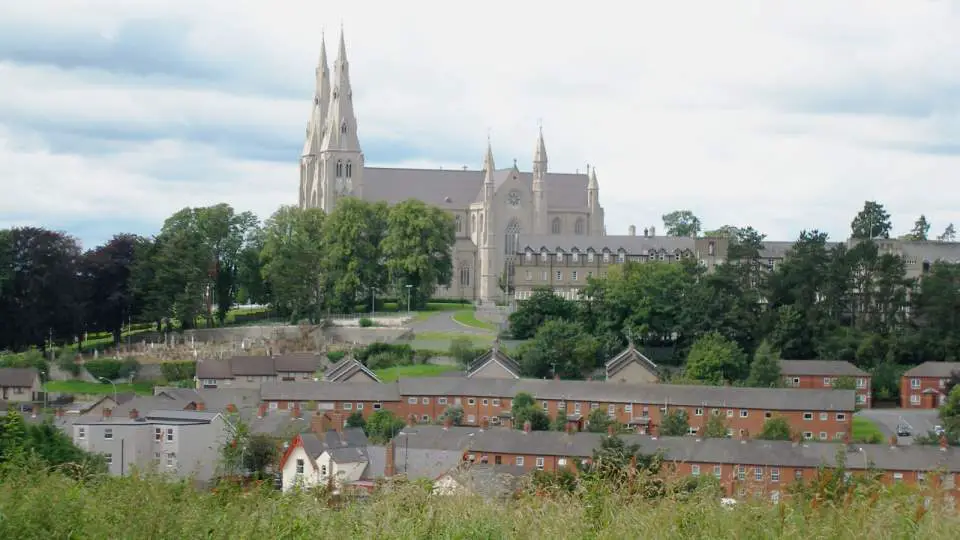 Armagh (from Irish Ard Mhacha, meaning "Macha's height") is the county town of County Armagh in Northern Ireland, as well as a civil parish. It is of historical importance for both Celtic paganism and Christianity and is the seat -for both the Roman Catholic Church in Ireland and the Church of Ireland- of the Archbishop of Armagh (the Primate of All Ireland).
Although classed as a medium-sized town, Armagh was given city status in 1994 and Lord Mayoralty status in 2012, both by Queen Elizabeth II. Its population of 14,590 (2001 Census) makes it the least-populated city in both Northern Ireland and on the island of Ireland and the fourth smallest in the United Kingdom.
Giro d'Italia 2014 stage 3 finish: Dublin
Dublin (from Irish: Baile Átha Cliath, meaning "town of the hurdled ford") is the capital and most populous city of Ireland. The English name for the city is derived from the Irish name Dubhlinn, meaning "black pool". Dublin is situated in the province of Leinster near the midpoint of Ireland's east coast, at the mouth of the River Liffey and the center of the Dublin Region.
Founded as a Viking settlement, it evolved into the Kingdom of Dublin and became the island's principal city following the Norman invasion. The city expanded rapidly from the 17th century; it was briefly the second largest city in the British Empire and the fifth largest in Europe.
Dublin entered a period of stagnation following the Act of Union of 1800, but it remained the economic center for most of the island. Following the partition of Ireland in 1922, the new parliament, the Oireachtas, was located in Leinster House. Dublin became the capital of the Irish Free State and later the Republic of Ireland.
Sources
Latest posts by M. Özgür Nevres
(see all)