Giro d'Italia 2014 stage 4 details: the Giro finally returns back home with Stage 4. It is a 112 km flat stage from Giovinazzo to Bari.
Giro d'Italia 2014 stage 4 quick info
DATE: May 13, 2014, Tuesday
STAGE TYPE: Flat
START-FINISH: Giovinazzo (12m) > Bari (5m)
LENGTH OF THE COURSE: 112.0 km
DIFFICULTY: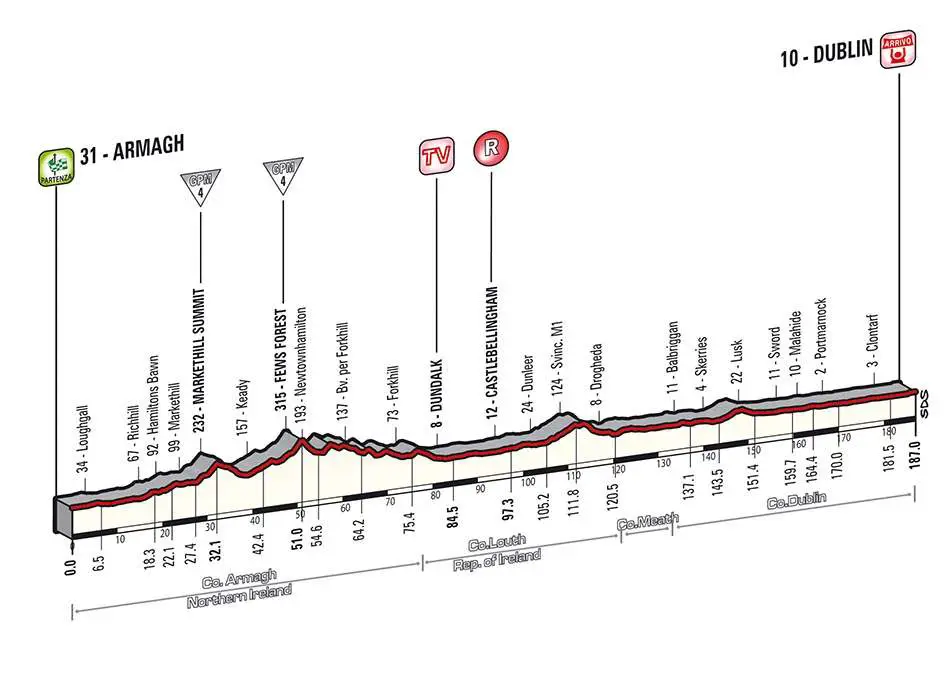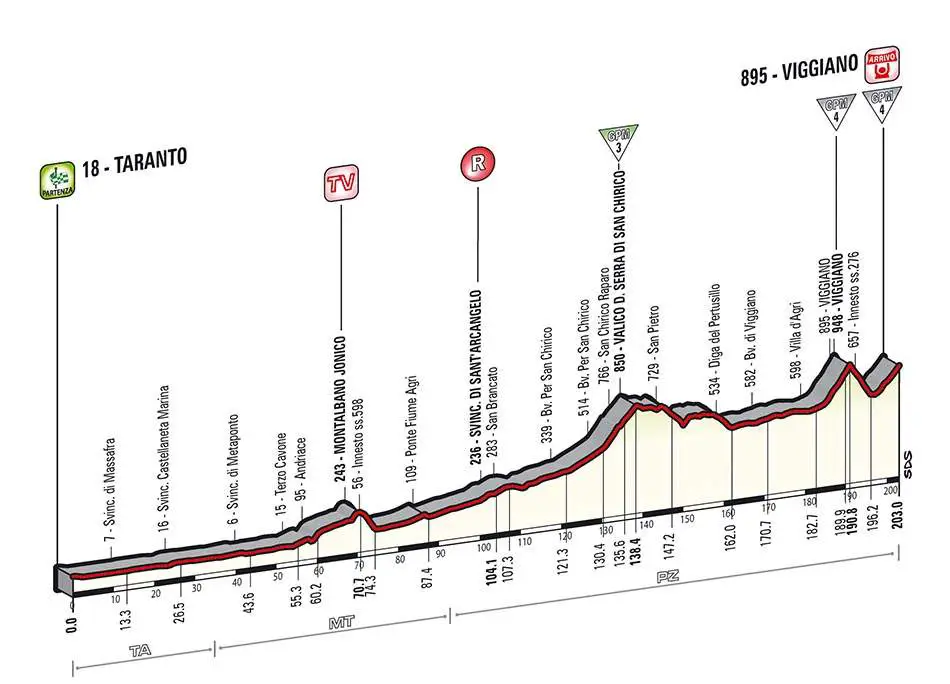 Giro d'Italia 2014 stage 4 profile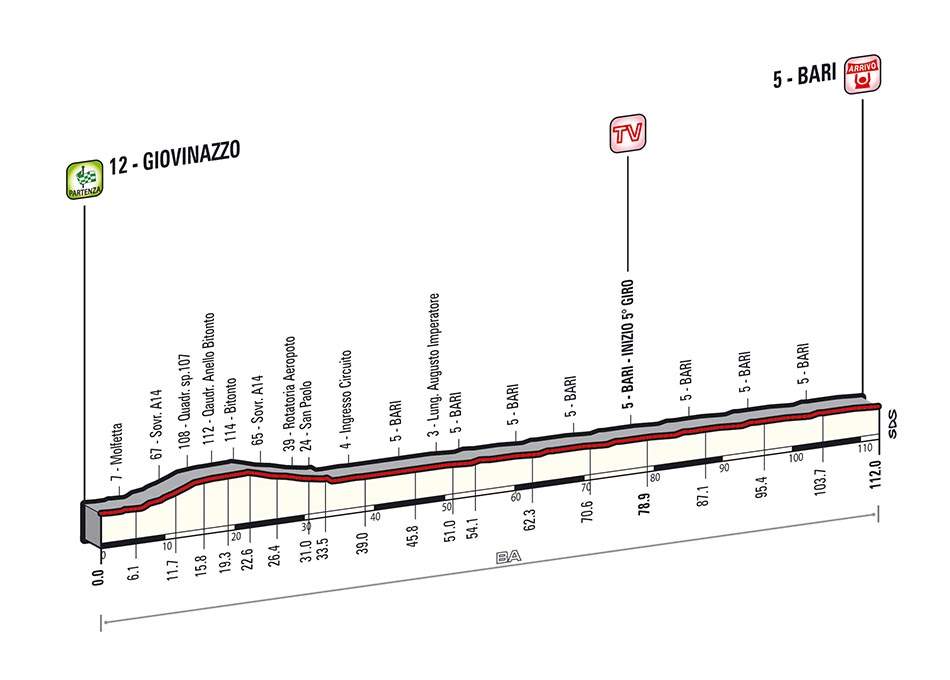 Last kilometers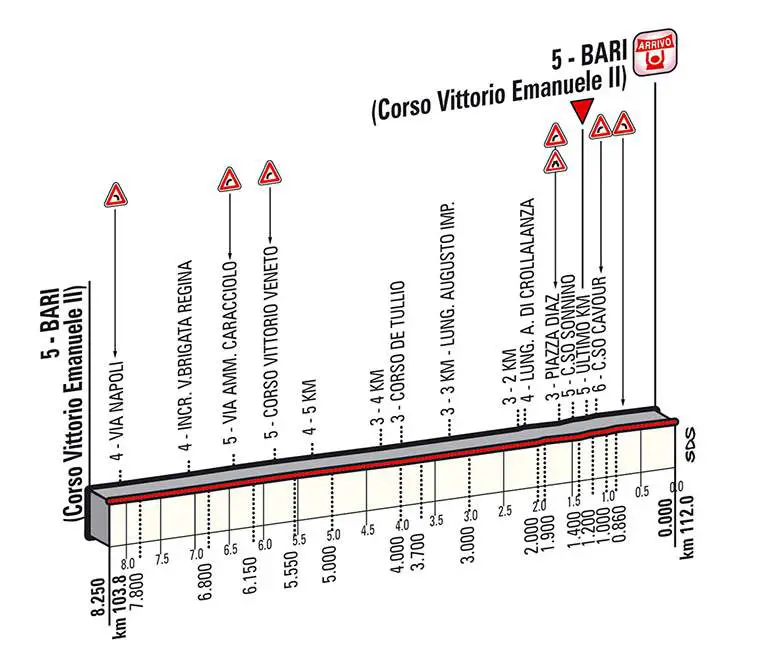 Giro d'Italia 2014 stage 4 map
Giro d'Italia 2014 stage 4 start: Giovinazzo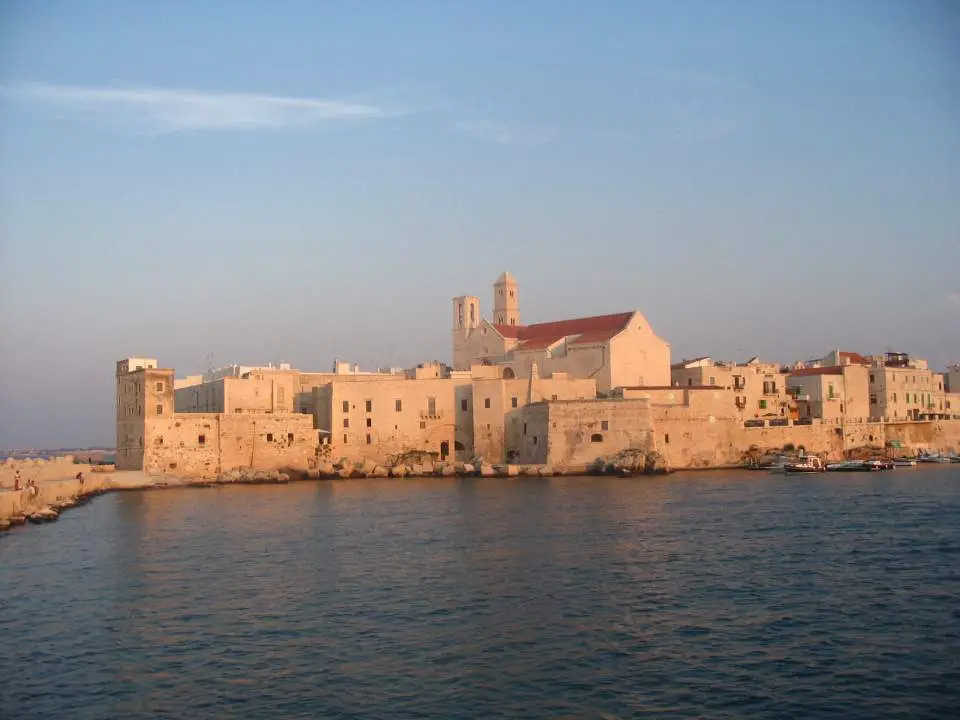 Giovinazzo is a port city situated on the Adriatic coast in the region of Apulia, southern Italy. Giovinazzo lies 18 km WNW of the provincial capital of Bari and is adjacent to the city of Molfetta.
It was a small fortified center of the Romans, who called it Natolium, may be built on the ruins of the Peucete Netium destroyed during the Punic Wars[citation needed]. It became later a flourishing commercial center, that had trading connections with Venice.
Giro d'Italia 2014 stage 4 finish: Bari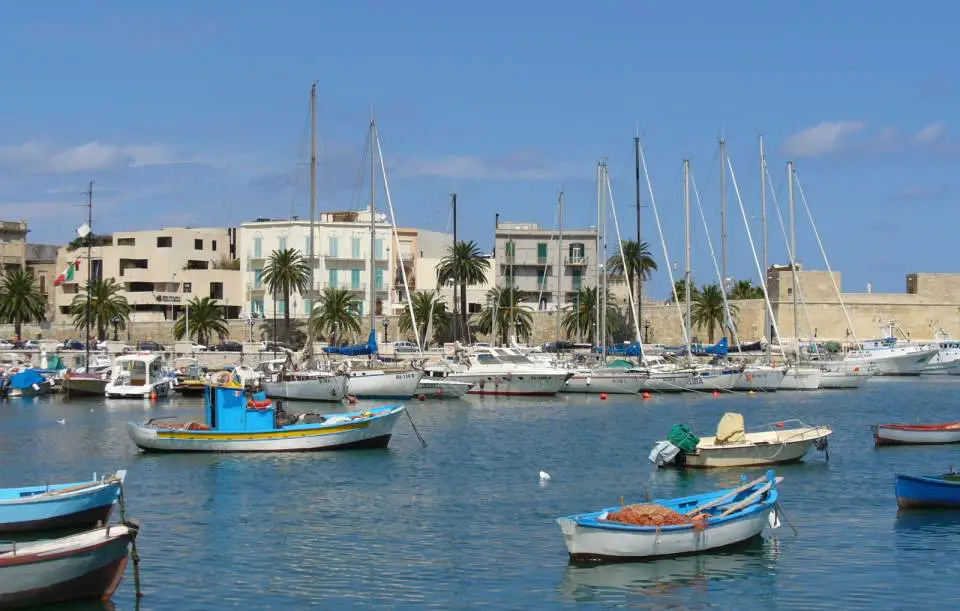 Bari is the capital city of the province of Bari and of the Apulia (or, in Italian, Puglia) region, on the Adriatic Sea, in Italy. It is the second most important economic center of mainland Southern Italy after Naples and is well known as a port and university city, as well as the city of Saint Nicholas. The city itself has a population of about 320,475, as of 2011, over 116 km2, while the fast-growing urban area counts 653,028 inhabitants over 203 km2. The metropolitan area counts 1 million inhabitants.
Bari is made up of four different urban sections. To the north is the closely built old town on the peninsula between two modern harbors, with the Basilica of Saint Nicholas, the Cathedral of San Sabino (1035–1171) and the Swabian Castle built for Frederick II, which is now also a major nightlife district. To the south is the Murat quarter (erected by Joachim Murat), the modern heart of the city, which is laid out on a rectangular grid-plan with a promenade on the sea and the major shopping district (the via Sparano and via Argiro).
Modern residential zones surround the center of Bari, the result of chaotic development during the 1960s and 1970s replacing the old suburbs that had developed along roads splaying outwards from gates in the city walls. In addition, the outer suburbs have developed rapidly during the 1990s. The city has a redeveloped airport named after Pope John Paul II, Karol Wojtyła Airport, with connections to several European cities.
Sources
Latest posts by M. Özgür Nevres
(see all)