LeMond Limited Edition Series: Greg Lemond, triple Tour de France winner (the only American to win the Tour), and twice UCI World Champion, teamed up with the French frame manufacturer Time to relaunch his signature brand.
The first three models are limited editions and different only in cosmetics, named after Greg LeMond's three Tour de France victories: TDF 1986, TDF 1989, and TDF 1990.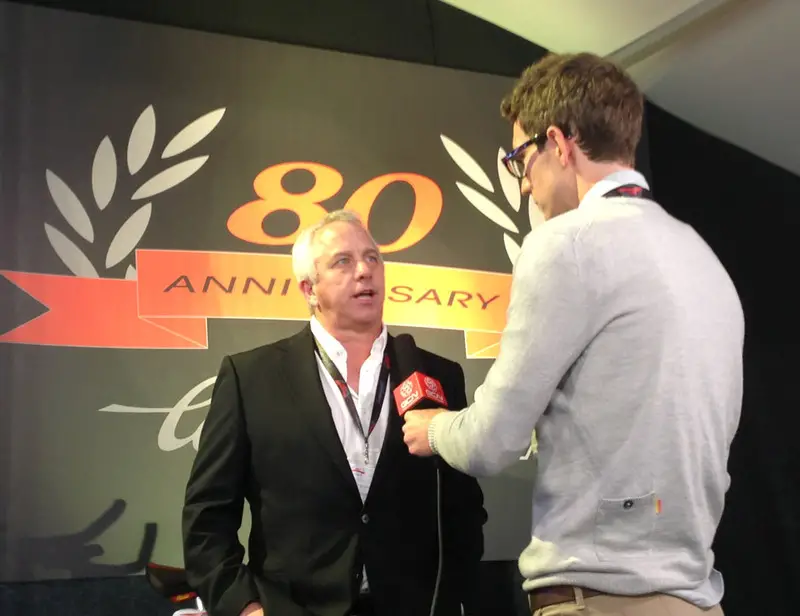 After his retirement, LeMond established a bicycle manufacturing company named Lemond Bikes, but things didn't go well, and LeMond signed a partnership with Trek. But the partnership ended soon after LeMond started questioning whether Trek-sponsored Lance Armstrong was racing clean.
LeMond has a long history with the French company. After he won the 1986 Tour de France, in April of 1987, after being shot in a hunting accident, LeMond has learned that Bernard Tapie (owner of the French bicycle manufacturer LOOK at that time, as well as the La Vie Claire team) had let him go. Tapie had also fired Jean-Marc and Roland Cattin, two engineers from LOOK. Marc and Cattin had emerged with a new company called TIME.
TIME history began with a clipless bicycle pedal system, and LeMond stayed with TIME pedals for the rest of his racing career.
Before re-launching his brand, LeMond considered several options to go with and ultimately decided that TIME was the right choice. Lemond says that: "I've traveled the world, observing carbon fabrication in more detail than ever before, and I've refined my ideas. When I landed in Vaulx-Milieu, France to meet with Jean-Marc Gueugneaud and Roland Cattin of Time Sport International earlier this year, I had done my due diligence. I spent countless hours traveling, sitting in meetings and standing on factory floors, but I saved Time for last for a reason: I would now be able to view everything they were doing through a discerning eye."
LeMond Limited Build Options
There are four build options: Campagnolo Super Record EPS, Campagnolo Super Record 80th Anniversary, Campagnolo Super Record, Campagnolo Chorus.
LeMond Limited Campagnolo Super Record EPS
Rear Derailleur: Campagnolo Super Record EPS 11spd
Front Derailleur: Campagnolo Super Record EPS
Bottom Bracket: Campagnolo Super Record External Cups
Crankset: Campagnolo Super Record Ti, 53/39T
Brakeset: Campagnolo Super Record Skeleton
Brake Levers: Campagnolo Super Record EPS Ergopower
Cassette: Campagnolo Super Record 11spd 11x25T
Chain: Campagnolo Record 11
Handlebars: Time Carbon
Stem: Time Carbon
Seatpost: Integrated TRANSLINK
Tires: Vittoria Open Corsa EVO CX clincher or tubular
Wheelset Options:

Campagnolo Shamal Ultra 2-Way Dark Label
HED Stinger 3 tubular

Saddle: San Marco Regale FX Carbon
Bar Tape: Cinelli cork
LeMond Limited Campagnolo Super Record 80th Anniversary
Rear Derailleur: Campagnolo 80th 11spd
Front Derailleur: Campagnolo 80th braze-on
Bottom Bracket: Ultra Torque™ OS-Fit™ 80TH integrated cups BB30 68×42
Crankset: 80TH ULTRA-TORQUE™ Ti Carbon 11spd 53/39T
Brakeset: 80TH SKELETON™ (dual-pivot front+rear)
Brake Levers: 80TH Ultra Shift™ 11spd Ergopower™ – BLACK option
Cassette: 80TH 11spd 12-25T
Chain: 80TH 11spd
Handlebars: Time Carbon
Stem: Time Carbon
Seatpost: Integrated TRANSLINK, or TIME carbon seatpost
Tires: Vittoria Open Corsa EVO CX clincher or tubular
Wheelset Options:

BULLET™ ULTRA 80TH clincher C.U.L.T.
HED Stinger 3 tubular
Campagnolo Bora Ultra 2 tubular

Saddle: San Marco Regale FX Carbon
Bar Tape: Cinelli cork
LeMond Limited Campagnolo Super Record
Rear Derailleur: Campagnolo Super Record 11spd
Front Derailleur: Campagnolo Super Record 11
Bottom Bracket: Campagnolo Super Record External Cups
Crankset: Campagnolo Super Record Ti, 53/39T
Brakeset: Campagnolo Super Record Skeleton
Brake Levers: Campagnolo Super Record Ergopower™
Cassette: Campagnolo Super Record 11spd 11x25T
Chain: Campagnolo Record 11
Handlebars: Time Carbon
Stem: Time Carbon
Seatpost: Integrated TRANSLINK, or TIME carbon seatpost
Tires: Vittoria Open Corsa EVO CX clincher
Wheelset Options: Campagnolo Shamal Ultra 2-Way Dark Label
Saddle: San Marco Regale FX Carbon
Bar Tape: Cinelli cork
LeMond Limited Campagnolo Chorus
Rear Derailleur: Campagnolo Chorus 11spd
Front Derailleur: Campagnolo Chorus 11
Bottom Bracket: Campagnolo Record External Cups
Crankset: Campagnolo Chorus Carbon, 53/39T
Brakeset: Campagnolo Chorus Skeleton Dual Pivot
Brake Levers: Campagnolo Chorus 11 Ergopower™
Cassette: Campagnolo Chorus 11spd 11x25T
Chain: Campagnolo Chorus 11
Handlebars: 3T Ergonoval Stealth
Stem: 3T ARX Stealth
Seatpost: Integrated TRANSLINK, or TIME carbon seatpost
Tires: Vittoria Open Corsa EVO CX clincher
Wheelset Options: Campagnolo Zonda Black 2-Way
Saddle: San Marco Regale FX Carbon
Bar Tape: Cinelli Cork
HED Wheel Options
Hed Stinger 3 Fr
Vittoria EVO CX tubular
Hed Stinger 3 Fr
Campagnolo Bora Ultra 2 tubular
Tire Sizes Available
Vittoria Evo Cx Clincher 700x23c
Vittoria Evo Cx Clincher 700x25c
Vittoria Evo Cx Tubular 700x23c
Vittoria Evo Cx Tubular (Hed Only) 700x25c
Read More: Lemond.com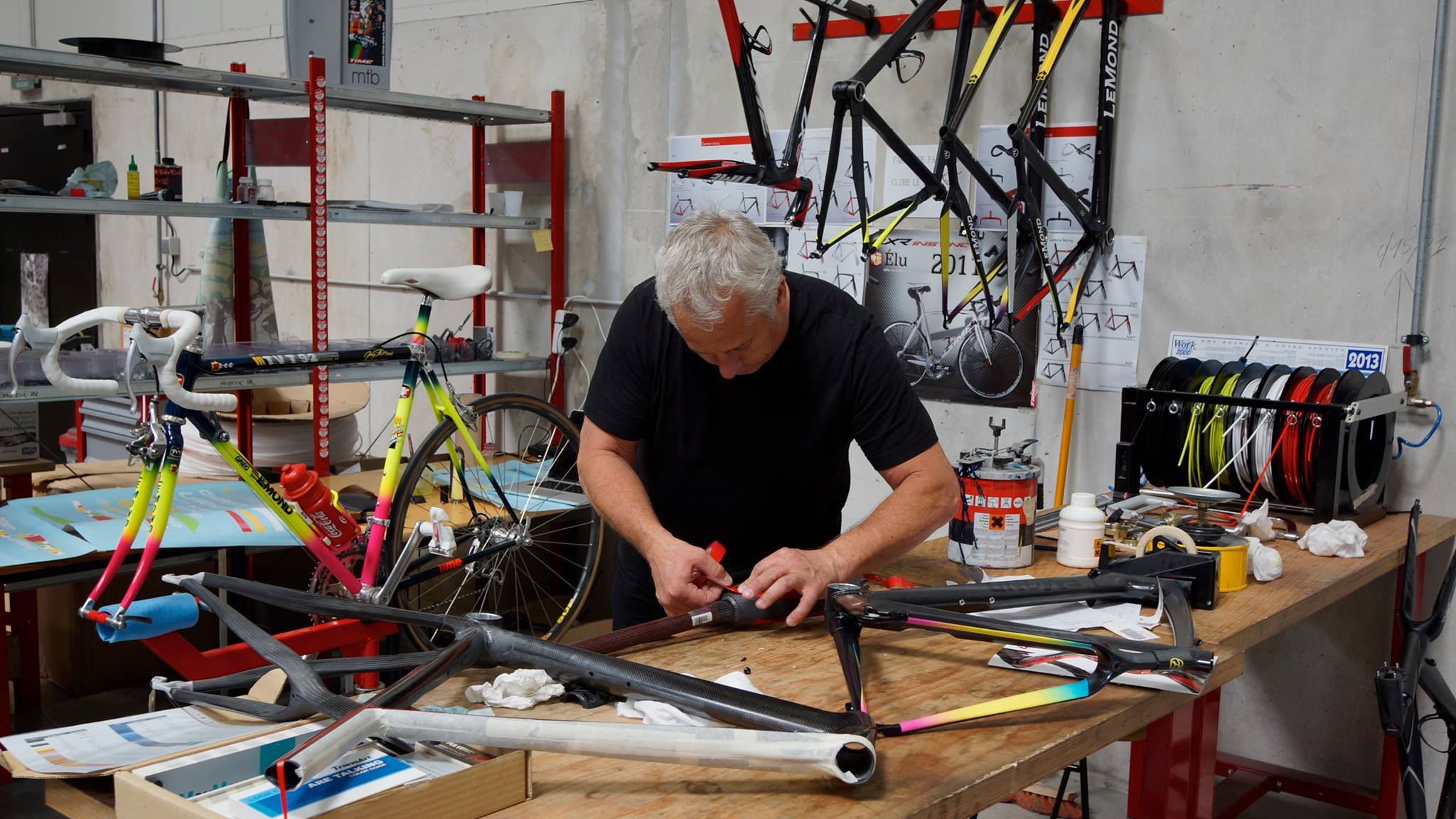 Latest posts by M. Özgür Nevres
(see all)