Last week, Facebook offered me an interesting group named "Vintage Carbon Nonsense and Marketplace". It is an interesting group, dedicated to the '80s and '90s carbon bikes.
Carbon-fiber frames have a longer history than most people think. According to Wikipedia, the American bike producer Kestrel produced the world's very first all-carbon bicycle frame in 1986. But before then, there were hybrid designs, like carbon fiber tubes bonded to titanium or aluminum lugs.
In the 80s, professional cyclists started using carbon-fiber frames. Triple Tour de France winner Greg LeMond was a pioneer in the use of carbon fiber bicycle frames in European professional road cycling, and his Tour de France win in 1986 ahead of Bernard Hinault was the first for carbon.
Ironically, given the rivalry that existed at the time between the American and his French teammate, LeMond rode a "Bernard Hinault" Signature Model Look prototype that year. LeMond also won the 1989 Tour de France and the UCI Worlds, and his final Tour de France in 1990 on carbon fiber frames, which had begun to feature Greg LeMond branding.
Today, all the professional cycling teams use carbon frames. And most serious amateur riders too. But in the '80s and '90s, carbon-frame was still an exotic material and the bikes built with it were really expensive.
A Facebook group dedicated to Vintage Carbon "nonsense" bikes
The description of the Facebook group I mentioned above:
"Does cutting edge 1980/90's technology get you excited? Do you look down on those who say "that shit's gonna break on you any day now" with scorn? Do the letters "OCLV" "KG" "TVT" give you a little tingly sensation? Well, this is the place for you!
What is it?
This group is a space for those of us who love vintage carbon bike stuff to buy, sell, trade, post, gawk at, or generally celebrate all things old-school carbon.
What qualifies?
All styles of bikes are welcome, road, mtb, whatever. all old-school bits n pieces are also welcome (as long as they have some carbon). In terms of what qualifies as 'vintage', I am not too concerned on a hard date, so I will simply say this: I consider "vintage carbon" to be stuff from before carbon was the prevalent material choice in serious bicycle manufacturing…. roughly somewhere around the 2000s. If you are unsure, ask yourself 'were a ton of other bikes/frames/parts of the same time also made of carbon?' if the answer is "yes", it's too new."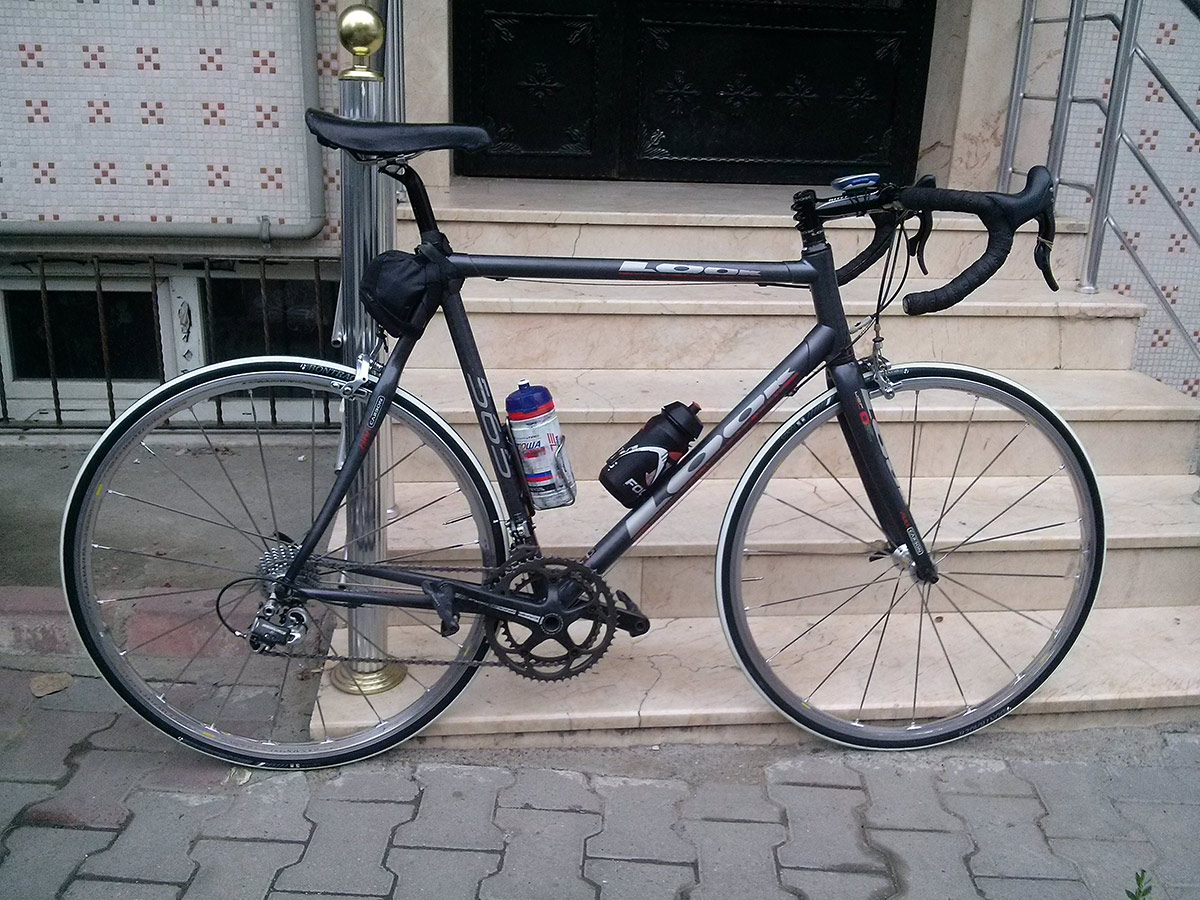 Sources
Latest posts by M. Özgür Nevres
(see all)