"Handmade by machines" is the slogan of BMC impec 2013. BMC defining their goal as "zero error". And the result is really an impressive machine. You can see and feel the perfect quality of every detail.
SNC – Shell-Node-Concept
The Shell Node Concept – SNC guarantees maximum stiffness and stability of the frame joints on the impec. These high-density half-shells are made from a newly developed carbon compound material and are bonded under precision control with the frame tubes during assembly of the frame. The benefit of the SNC half-shell technology lies in its total control over the junctions. This results in absolutely flawless frame joints on the impec.
LSW – Load-Specific-Weave
In this process, the tubes for the frame of the impec are woven first of all from carbon fibers and then in a second step are converted to a highly rigid structure using a special resin compound. The load-specific weaving process is fully automated. This results in absolutely flawless frame tubes.

BMC impec 2013 Super Record EPS
Frame: impec LSW Carbon
Fork: impec, Carbon
Crankset: Campagnolo Super Record Ti Ultra Torque, 53-39
Cog: Campagnolo Super Record 12-25 (11 speed)
Front Derailleur: Campagnolo Super Record EPS
Rear Derailleur: Campagnolo Super Record EPS
Shifters: Campagnolo Super Record EPS
Brakes: Campagnolo Super Record Skeleton
Handlebar: Easton EC90 SLX3
Stem: Easton, EC90
Seat Post: impec integrated, Carbon
Saddle: Fizik Arione CX Braided
Hubs: Mavic Ksyrium SR
Rims: Mavic Ksyrium SR
Tires: Continental Force & Attack, foldable
Color: Stealth
Weight (W/O Pedals): 6.80 kg
Sizes (Cm): 50 / 53 / 55 / 57 / 60
BMC impec 2013 Super Record
Frame: impec LSW Carbon
Fork: impec, Carbon
Crankset: Campagnolo Super Record Ti Ultra-Torque, 53-39
Cog: Campagnolo Super Record 12-25 (11 speed)
Front Derailleur: Campagnolo Super Record
Rear Derailleur: Campagnolo Super Record
Shifters: Campagnolo Super Record
Brakes: Campagnolo Super Record Skeleton
Handlebar: Easton EC90 SLX3
Stem: Easton, EC90
Seat Post: impec integrated, Carbon
Saddle: Fizik Arione CX Braided
Hubs: Mavic Ksyrium SR
Rims: Mavic Ksyrium SR
Tires: Continental Force & Attack, foldable
Color: White
Weight (W/O Pedals): 7.10 kg
Sizes (Cm): 50 / 53 / 55 / 57 / 60
BMC impec 2013 Dura Ace Di2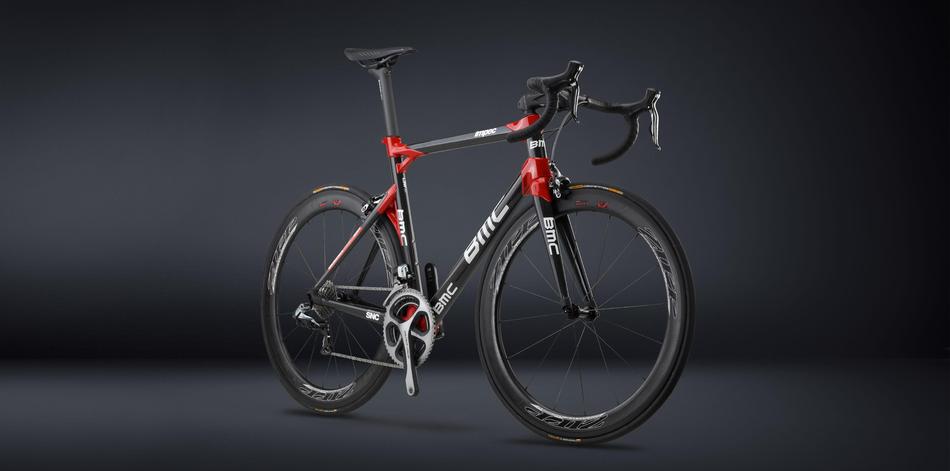 Frame: impec LSW Carbon
Fork: impec, Carbon
Crankset: Shimano Dura-Ace FC-9000, 53-39
Cog: Shimano Dura-Ace CS-9000, 11-25 (11 speed)
Front Derailleur: Shimano Dura-Ace Di2 FD-9070
Rear Derailleur: Shimano Dura-Ace Di2 RD-9070
Shifters: Shimano Dura-Ace Di2 ST-9070
Brakes: Shimano Dura-Ace BR-9000
Handlebar: Easton EC90 SLX3
Stem: Easton, EC90
Seat Post: impec integrated, Carbon
Saddle: Fizik Arione CX Braided
Hubs: Mavic Ksyrium SR
Rims: Mavic Ksyrium SR
Tires: Continental Force & Attack, foldable
Color: Team Red
Sizes (Cm): 50 / 53 / 55 / 57 / 60
BMC impec 2013 Dura Ace
Frame: impec LSW Carbon
Fork: impec, Carbon
Crankset: Shimano Dura-Ace FC-9000, 53-39
Cog: Shimano Dura-Ace CS-9000, 11-25 (11 speed)
Front Derailleur: Shimano Dura-Ace FD-9000
Rear Derailleur: Shimano Dura-Ace RD-9000
Shifters: Shimano Dura-Ace ST-9000
Brakes: Shimano Dura-Ace BR-9000
Handlebar: Easton EC90 SLX3
Stem: Easton, EC90
Seat Post: impec integrated, Carbon
Saddle: Fizik Arione CX Braided
Hubs: Mavic Ksyrium SR
Rims: Mavic Ksyrium SR
Tires: Continental Force & Attack, foldable
Color: White
Sizes (Cm): 50 / 53 / 55 / 57 / 60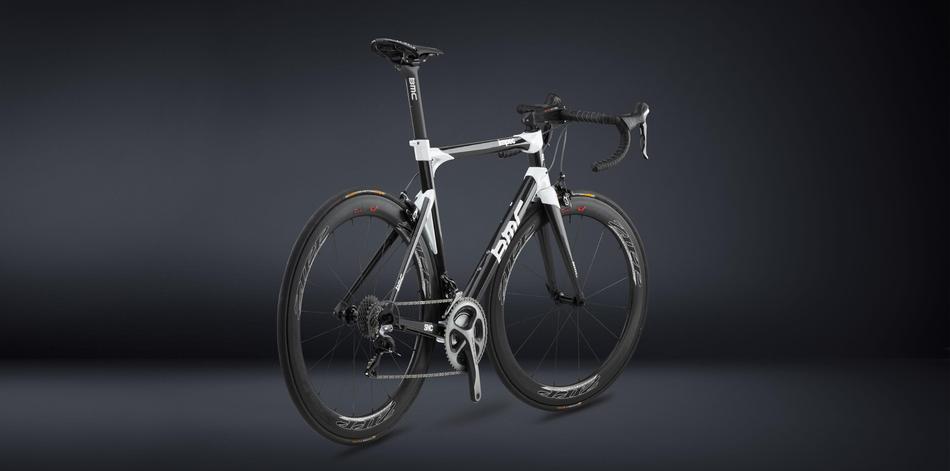 Sources
Latest posts by M. Özgür Nevres
(see all)