SuperSix is the entry-level carbon road bike of American bicycle manufacturer Cannondale. There are 4 available Cannondale SuperSix 2013 builds.
SuperSix has the same frame design as Cannondale's pro-level road bike SuperSix Evo: same hourglass seat stays, same BeatBox BB cluster. The only difference is a slightly different carbon layup, according to Cannondale. So with SuperSix, you can buy the grand-tour winner geometry of SuperSix Evo with less price.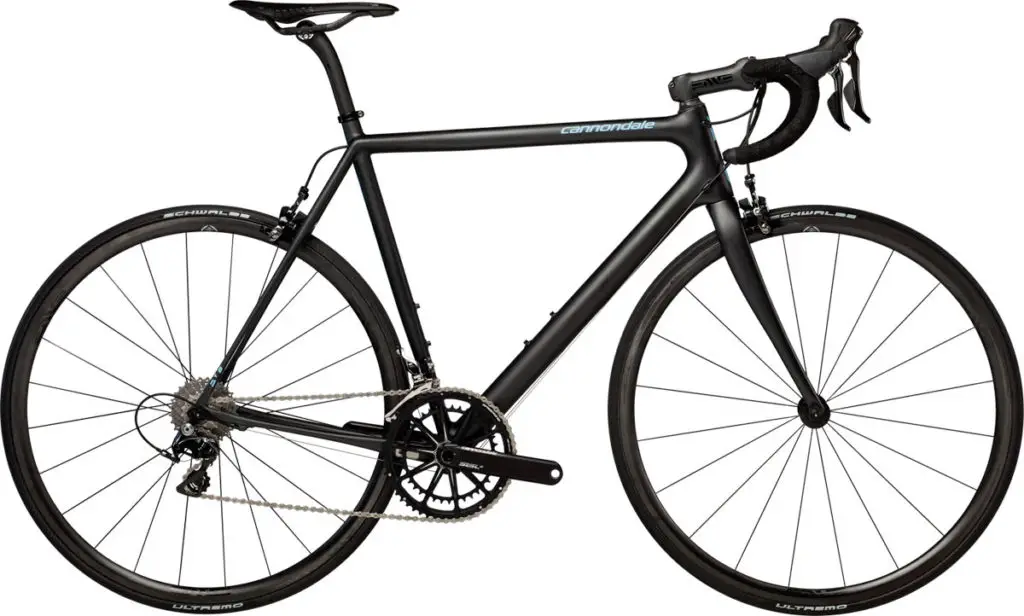 The SuperSix frame weighs 1050 grams (54cm), slightly heavier than SuperSix Evo (team edition of SuperSix Evo is 950g painted, 54cm frame size), but totally acceptable.
There are four different builds with four different group sets: SuperSix 3 equipped with Shimano Ultegra, SuperSix 4 equipped with SRAM Rival, SuperSix 5 equipped with Shimano 105, and SuperSix 6 equipped with Shimano Tiagra.
Cannondale SuperSix 2013 builds
SuperSix 3 Ultegra
Price: $3350*
Frame: SuperSix, Full Carbon, BB30
Fork: SuperSix, Full Carbon, 1-1/8" To 1.5" Tapered Steerer, Alloy Dropouts
Rims: Mavic Aksium WTS
Hubs: Mavic Aksium WTS
Spokes: Mavic Aksium WTS
Tires: Mavic Aksion Comp, 700x23c, Folding
Pedals: N/A
Crank: FSA SL-K Light Carbon BB30, 53/39
Bottom Bracket: FSA BB30
Chain: Shimano Ultegra 6700
Cog Set: Shimano Ultegra 6700, 12-25, 10-speed
Front Derailleur: Shimano Ultegra 6700
Rear Derailleur: Shimano Ultegra 6700
Shifters: Shimano Ultegra 6700
Handlebar: Cannondale C2 Compact
Grips: New Cannondale Grip 2.5mm
Stem: Cannondale C2, 31.8, 6 Deg.
Headset: SuperSix, 1.5 Lower Bearing, 30mm Carbon Top Cap, W/5mm Hidden Alloy Top Cover
Brakes: Shimano Ultegra 6700
Saddle: Fi'zi:k Arione, Manganese Rail
Seat Post: Cannondale C2, UD Carbon, 31.6x300mm
SuperSix 4 Rival
Price: $2790*
Frame: SuperSix, Full Carbon, BB30
Fork: SuperSix, Full Carbon, 1-1/8" To 1.5" Tapered Steerer, Alloy Dropouts
Rims: Fulcrum Racing 7
Hubs: Fulcrum Racing 7
Spokes: Fulcrum Racing 7
Tires: Schwalbe Lugano, 700x23c, Folding
Pedals: N/A
Crank: FSA Energy BB30, 53/39 / Option: 50/34
Bottom Bracket: FSA BB30
Chain: KMC X10, 10-speed
Cog Set: SRAM PG-1050, 11-26, 10-speed
Front Derailleur: SRAM Rival
Rear Derailleur: SRAM Rival
Shifters: SRAM Rival
Handlebar: Cannondale C2 Compact
Grips: New Cannondale Bar Tape W/ Gel, 2.5mm
Stem: Cannondale C2, 31.8, 6 Deg.
Headset: SuperSix, 1.5 Lower Bearing, 30mm Carbon Top Cap, W/5mm Hidden Alloy Top Cover
Brakes: SRAM Dual Pivot
Saddle: Prologo Scratch Pro T2.0
Seat Post: Cannondale C2, UD Carbon, 31.6x300mm
SuperSix 5 105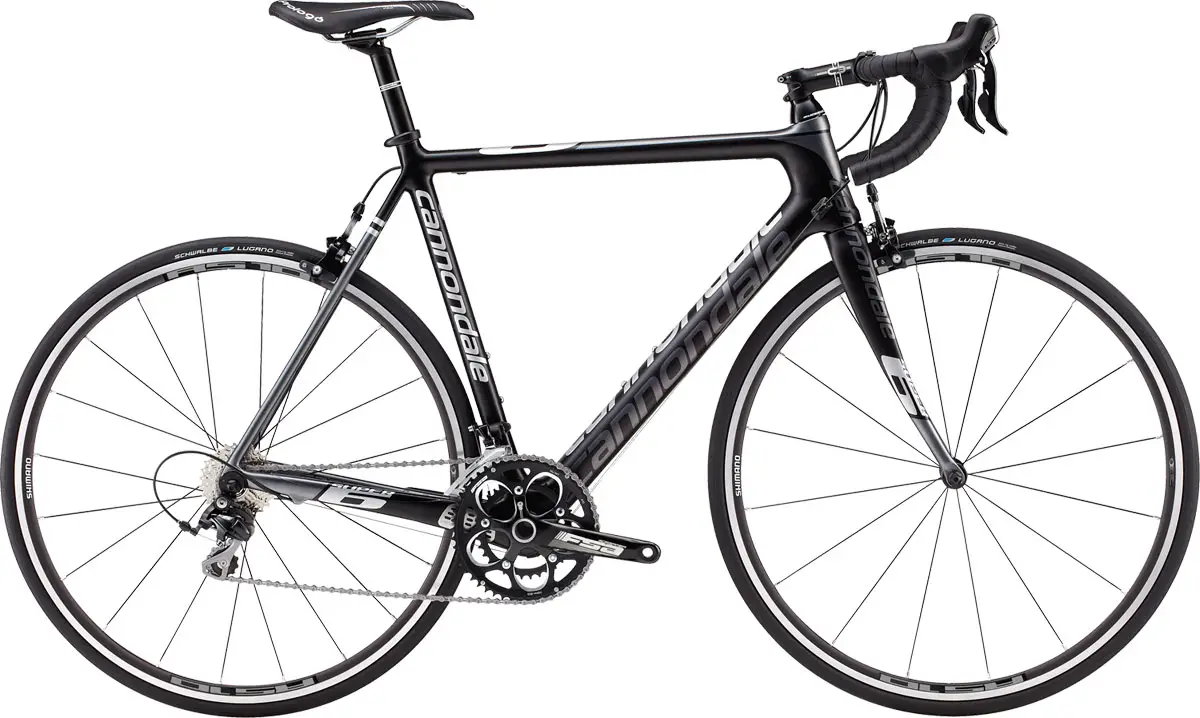 Price: $2330*
Frame: SuperSix, Full Carbon, BB31
Fork: SuperSix, Full Carbon, 1-1/8" To 1.5" Tapered Steerer, Alloy Dropouts
Rims: Shimano RS-10
Hubs: Shimano RS-10
Spokes: Shimano RS-10
Tires: Schwalbe Lugano, 700x23c, Folding
Pedals: N/A
Crank: FSA Gossamer Pro, BB30, 50/34
Bottom Bracket: FSA BB31
Chain: Shimano 105 5701
Cog Set: Shimano 105 5700, 11-27, 10-speed
Front Derailleur: Shimano 105 5700
Rear Derailleur: Shimano 105 5700
Shifters: Shimano 105 5700
Handlebar: Cannondale C3 Compact
Grips: New Cannondale Bar Tape W/ Gel, 2.5mm
Stem: Cannondale C3, 31.8, 6 Deg.
Headset: SuperSix, 1.5 Lower Bearing, 30mm Carbon Top Cap, W/5mm Hidden Alloy Top Cover
Brakes: Tektro R580
Saddle: Prologo Scratch Pro T2.1
Seat Post: Cannondale C3 Alloy, 31.6mmx300mm
SuperSix 6 Tiagra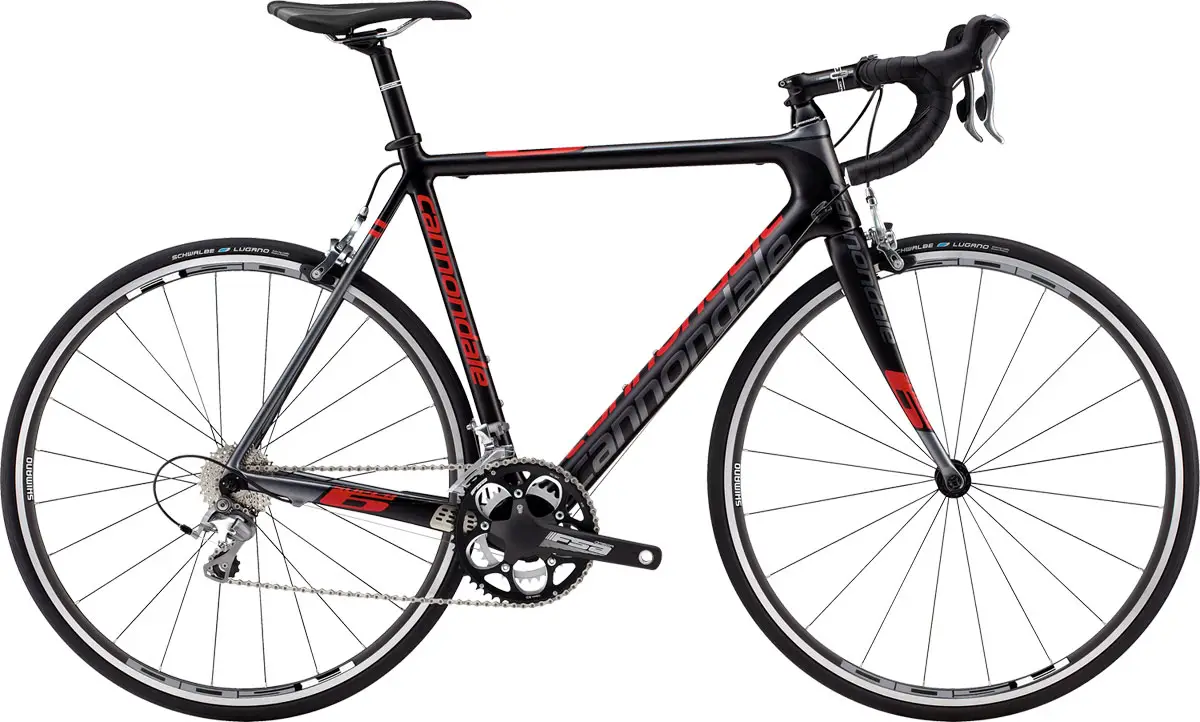 Price: $2000*
Frame: SuperSix, Full Carbon, BB30
Fork: SuperSix, Full Carbon, 1-1/8" To 1.5" Tapered Steerer, Alloy Dropouts
Rims: Shimano R501
Hubs: Shimano R501
Spokes: Shimano R501
Tires: Schwalbe Lugano, 700x23c
Pedals: N/A
Crank: FSA Omega BB30, 50/34
Bottom Bracket: FSA BB30
Chain: KMC X10, 10-speed
Cog Set: Shimano Tiagra 4600, 12-28, 10-speed
Front Derailleur: Shimano Tiagra 4600
Rear Derailleur: Shimano Tiagra 4600
Shifters: Shimano Tiagra 4600
Handlebar: Cannondale C3 Compact
Grips: New Cannondale Bar Tape W/ Gel, 2.5mm
Stem: Cannondale C3, 31.8, 6 Deg.
Headset: SuperSix, 1.5 Lower Bearing, 30mm Carbon Top Cap, W/5mm Hidden Alloy Top Cover
Brakes: Shimano Tiagra 4600
Saddle: Cannondale Stage Ergo W/ Crmo Rails
Seat Post: Cannondale C3 Alloy, 31.6mmx300mm
* Prices are taken from Cannondale web site. For more information: visit www.cannondale.com
Latest posts by M. Özgür Nevres
(see all)