Sustainable mobility was a major focus at the 2020 edition of the world's largest consumer technology show, CES Las Vegas 2020. Innovative mechatronics company blubrake attracted huge attention with an e-bike ABS that is fully integrated into the bike frame to deliver a better, safer cycling experience in both city traffic and mountain trails.
blubrake at the CES Las Vegas 2020
The new year opened at the 2020 CES with a whole range of exciting new products and concepts taking in everything from everyday consumer devices to autonomous driving, Artificial Intelligence, and robotics. The Consumer Electronics Show in Las Vegas is acknowledged as the global stage on which next-generation innovations are introduced to the marketplace.
This edition highlighted the sharp rise in tech transfer between the car and the electric bike sectors. In fact, the 2020 CES showcased a long list of alternative and sustainability mobility products and technologies, including one from blubrake, an Italian mechatronics company founded in 2015 to develop technologies that make cycling safer.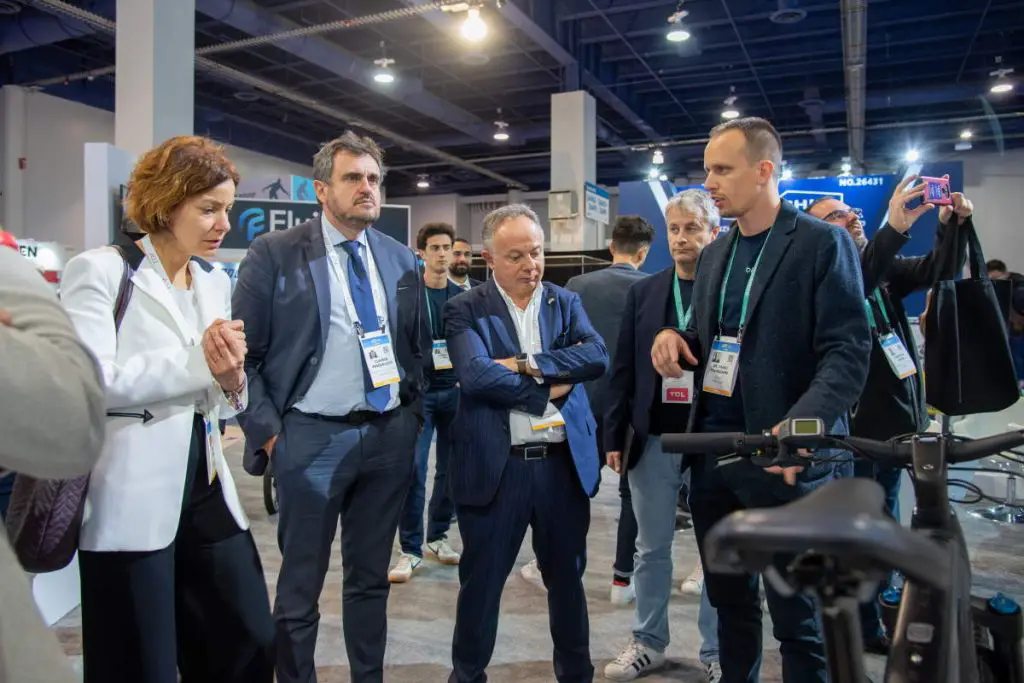 Fast, sustainable, clean, and great exercise, e-bikes are the future of urban mobility. The ways people are living their lives and getting around in the world's big cities are changing quickly. This is especially true of mobility with growing numbers transitioning from driving cars to using more sustainable transportation, such as e-bikes, a process that is also transforming city traffic and the dynamics of road safety.
However, statistics show that more than half of all falls in e-bike road accidents occur when the cyclist brakes, mostly because the front wheel locks up. Blubrake's ABS is both a response to this problem and to the growing focus on improving safety for e-bike users.
Blubrake founder and General Manager Fabio Todeschini was one of the pioneers of "brake-by-wire" systems in the automotive world. His in-depth knowledge of electronic control technologies for braking systems inspired blubrake to design an ABS for e-bikes. "Thanks to the work of a multidisciplinary team of qualified engineers and product designers, we launched an ABS on the market that absolutely improves e-bike user safety," commented Todeschini. "That system has become an e-bike active safety market benchmark".
One of the companies adding the blubrake ABS to its 2020 range is the top German bike manufacturer, Bulls, which is offering the system on two e-MTB full suspended and e-trekking models. Swedish company and Cycleurope member Crescent is to use the blubrake ABS on its iconic city e-bike, and Trefecta, an innovative brand that makes the fastest e-bikes on the market, will be doing the same.
Breaking with and without blubrake ABS (Anti-lock braking system):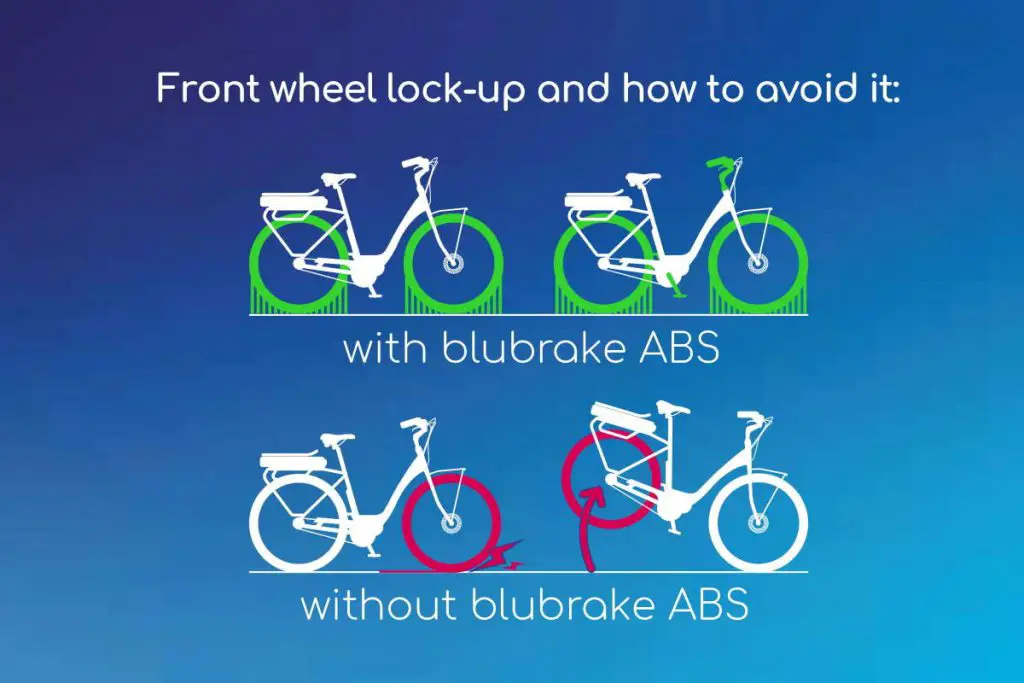 About blubrake
blubrake is an innovative Italian company that has developed the state-of-the-art ABS for e-bikes. blubrake's goal is to create an absolutely safe and enjoyable cycling experience thanks to an invisible ABS integrated into the bike's frame which only intervenes when necessary.
The company is part of the e-Novia group and is the result of the experience and determination of a multidisciplinary team of engineers, product designers, and marketing and communications experts.
CES Las Vegas 2020
CES (formerly an acronym for Consumer Electronics Show) is an annual trade show organized by the Consumer Technology Association (CTA). Held in January at the Las Vegas Convention Center in Las Vegas, Nevada, United States, the event typically hosts presentations of new products and technologies in the consumer electronics industry.
CES Las Vegas 2020 (Jan 7, 2020 – Jan 10, 2020) showcased more than 4,400 exhibiting companies, including manufacturers, developers, and suppliers of consumer technology hardware, content, technology delivery systems, and more; a conference program with more than 250 conference sessions and more than 170,000 attendees from 160 countries.
This post is a press release by the Milano-based Italian mechatronics company blubrake srl.
Sources
Latest posts by M. Özgür Nevres
(see all)