In 1919, Frenchman Eugène Christophe became the first rider to wear the race leader's yellow jersey (maillot jaune) of the Tour de France.
In the first few years after the 1st world war, there was a shortage of material and dye for jerseys. So many of the teams wore the same grey colored tops: the cycle industry was not yet in action again, and La Sportive was the only marque supplying material was, and there was little difference between any of the jerseys they supplied.
On the 482 km monster stage from Les Sables d'Olonne to Bayonne, a race official suggested to Henri Desgrange (see notes 1) that the race leader could wear a different jersey so that officials and spectators could distinguish him from the rest of the field. Desgrange liked the idea, the Tour de France was owned and sponsored by the sports paper L'Auto which was printed on yellow paper, for the following stage a yellow jersey was procured for the race leader to wear. The race leader was Eugène Christophe (see notes 2). He was not happy about having to wear the jersey as he said spectators were laughing at him and shouting that he looked like a canary.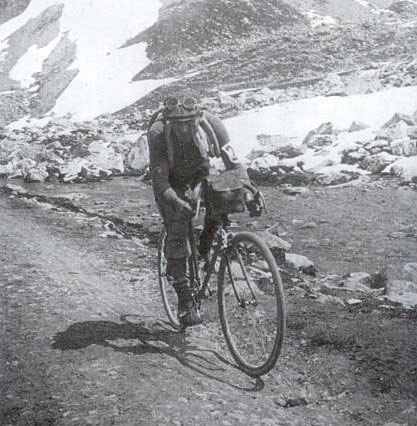 Eugène Christophe never won the Tour de France
This was not Eugène's first lead in Tour de France. He was leading also in 1913 edition, but he broke his fork during a downhill in Pyrenees, and couldn't win the Tour.
In 1919 Tour, by the start of the penultimate stage from Metz to Dunkirk, he was leading by 30 minutes. Unfortunately, his fork broke again, this time on the cobbles of Valenciennes and, although being within a kilometer of the nearest forge, he lost more than two and a half hours and the race while he made repairs. On the final stage he had a run of punctures and dropped from second to third overall behind Jean Alavoine.
His story captured the public imagination and he was awarded the same prize money as winner Firmin Lambot. His prize (13,310 francs) came from a subscription opened by L'Auto. Donations ranged from three francs to 500 given by Henri de Rothschild. It took 20 lists in the paper to name every donor.
1922 race and another broken fork
Placed in the top three and still in with a chance of overall victory, another broken fork on the descent of the Galibier in the Alps forced Christophe to once more walk out of the mountain on foot.
He kept the repaired forks in the basement of his home.
Eugène Christophe rode his first race when he was 18 and his last when he was 41 in 1926. In all he rode the Tour de France 11 times, finishing 8 but never winning.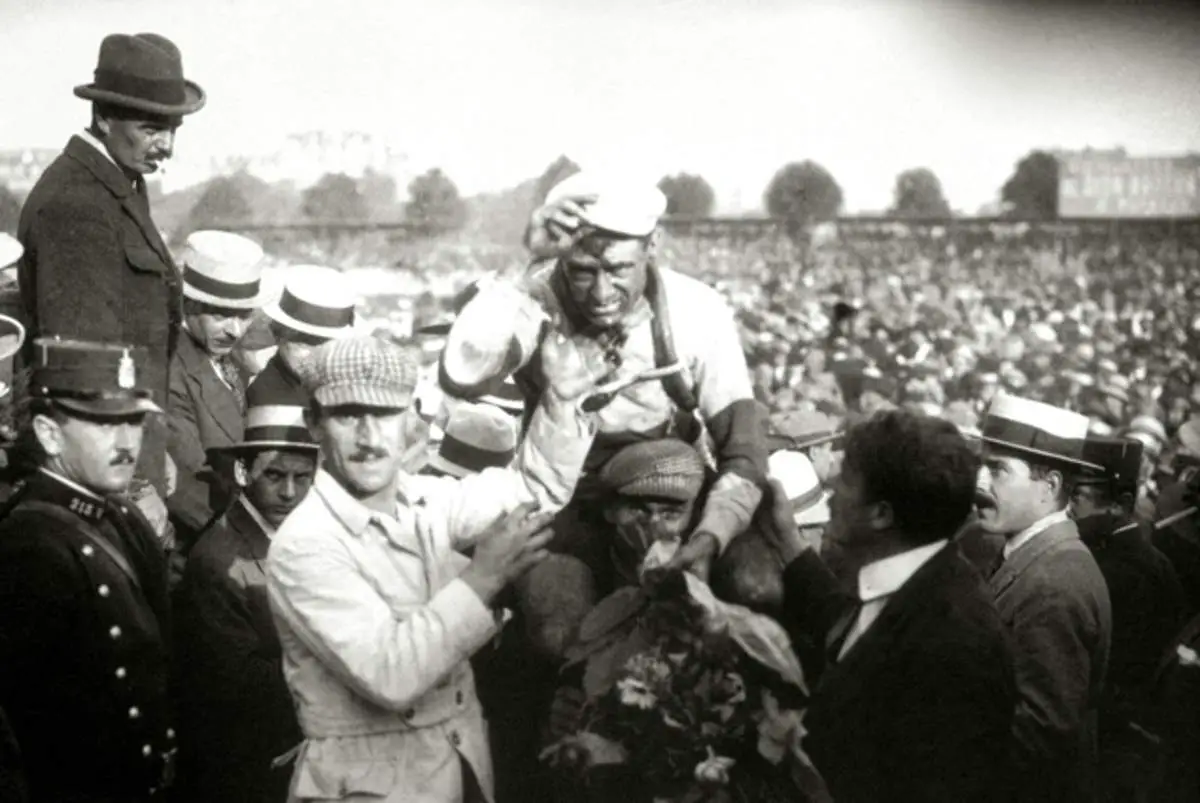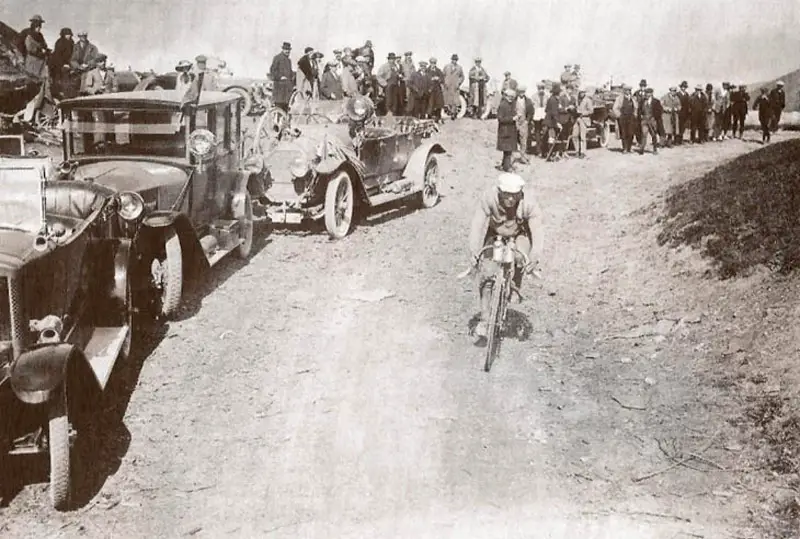 Notes
Henri Desgrange, the first organizer and director of Tour de France.
Eugène Christophe, born Malakoff, Paris, France, 22 January 1885, died Paris, 1 February 1970
Sources
Latest posts by M. Özgür Nevres
(see all)