Giro d'Italia 2014 stage 6 is a 247 km medium mountain stage from Sassano to Montecassino. It is the second-longest stage of this year's Giro. The Montecassino climb at the end of the stage is another opportunity for the climbers to test their legs.
Giro d'Italia 2014 stage 6 quick info
DATE: May 15, 2014, Thursday
STAGE TYPE: Medium mountain
START-FINISH: Sassano (469m) > Montecassino (484m)
LENGTH OF THE COURSE: 247.0 km
DIFFICULTY: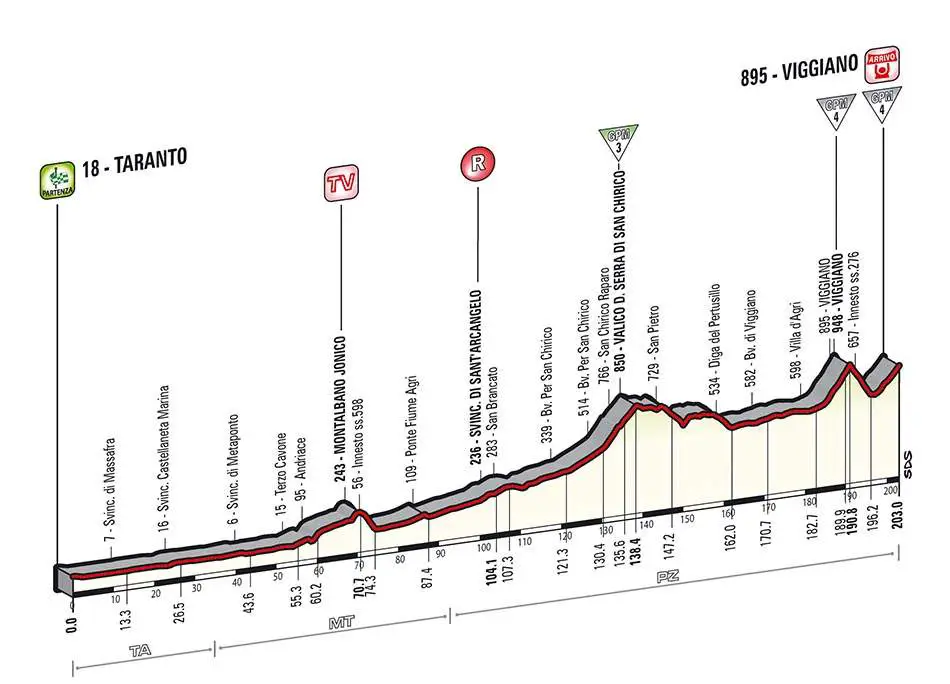 Giro d'Italia 2014 stage 6 profile
Last kilometers
Giro d'Italia 2014 stage 6 map
Giro d'Italia 2014 stage 6 start: Sassano
Sassano is a town and comune in the province of Salerno in the Campania region of south-western Italy.
Sassano Monuments and places of interest
Religious architectures
Mother Church of San Giovanni Evangelista
Santa Maria delle Grazie
Santissima Annunziata
Madonna of Loreto
Church of San Gaetano da Thiene
Diocesan Shrine of the Immaculate Heart of Mary (Varco NE)
San Rocco
St. Peter Martyr of the Faith
Civil architectures
Babino Palace
Picinni Palace
Palazzo del Saraceni
Natural areas
Giro d'Italia 2014 stage 6 finish: Montecassino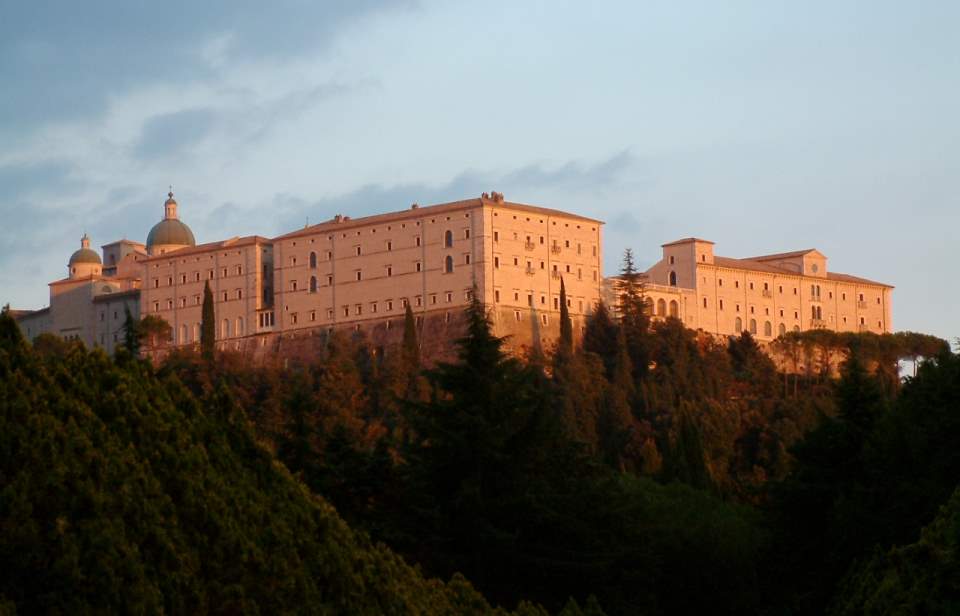 Montecassino (Monte Cassino) is a rocky hill about 130 kilometers (81 mi) southeast of Rome, Italy, c. 2 kilometers (1.2 mi) to the west of the town of Cassino (the Roman Casinum having been on the hill) and 520 m (1,706.04 ft) altitude.
St. Benedict of Nursia established his first monastery, the source of the Benedictine Order, here around 529.
It was the site of the Battle of Monte Cassino in 1944, where the building was destroyed by Allied bombing and rebuilt after the war. In the early 1950s, President of the Italian Republic Luigi Einaudi gave considerable support to the rebuilding. Pope Paul VI consecrated the rebuilt Basilica on 24 October 1964. During reconstruction, the abbey library was housed at the Pontifical Abbey of St Jerome-in-the-City.
The site has been visited many times by the Popes and other senior clergies, including Pope Benedict XVI in May 2009.
The monastery is one of the few remaining territorial abbeys within the Catholic Church. Until his resignation was accepted by Pope Francis on 12 June 2013, the Territorial Abbot of Monte Cassino was Pietro Vittorelli.
Sources
Latest posts by M. Özgür Nevres
(see all)