Giro d'Italia is going to Ireland for its "Grande Partenza" in 2014. The 97th running of the Italian Grand Tour will also visit Armagh and Dublin.
The Giro d'Italia 2014 edition will spend three days (from 10-12 May) in Ireland before heading to the homeland.
The Director-General of RCS Sport, Michele Acquarone, said that: "We are delighted to be taking the Grande Partenza of the 2014 Giro d'Italia to Ireland. This is an ambitious project for us for many reasons. Using sport, in particular, cycling, to unite the island is an idea we find deeply attractive. We recognize that to do so, logistical perfection will be required on all sides. It will be the first foreign start for any Grand Tour since the implementation of a new UCI regulation prohibiting rest days on three-week Tours until the completion of at least seven days of racing."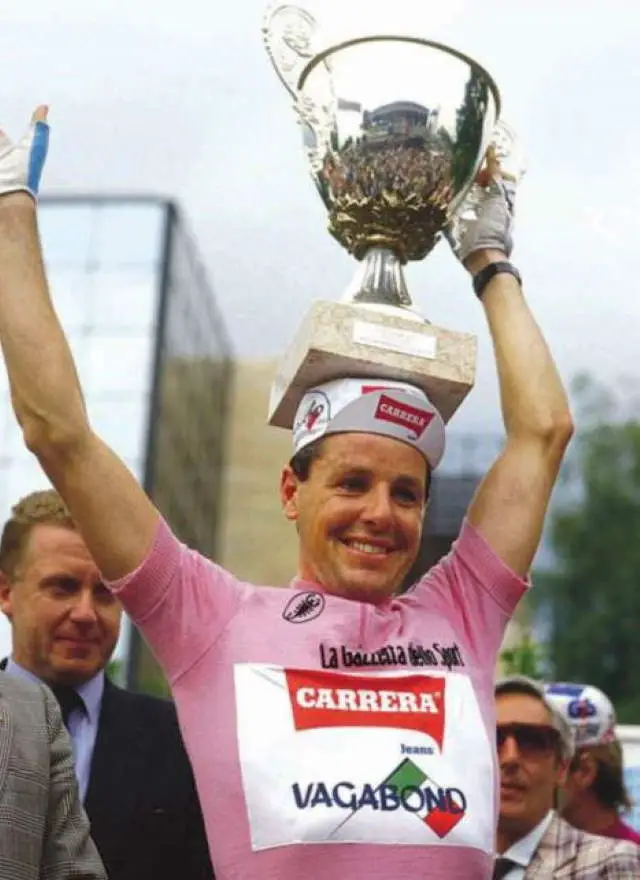 Stephen Roche, the only Irish winner of Giro d'Italia (Roche won the 1987 Giro shortly before winning the same year's Tour de France, making a rare Giro-Tour double), attended Thursday's launch in Belfast, and said it was a "major coup".
"Maybe it was a dream initially, but it was a realistic dream. The Giro is maybe distinctive in that it is probably the second biggest event for me, in my opinion. When you consider the passion these people have, the passion these people have shown to us, it is duplicated throughout the whole Italian nation," said Roche.
The economic side
Estimates suggest a figure of around £4m will be required to bring the event to Ireland but the commercial return could be in the region of £10m.
The 11th Giro "Grande Partenza" out of Italy in history
The Giro d'Italia "Grande Partenza" will be in a foreign country eleventh time in history. The other ten were San Marino (1965), Montecarlo (1966), Belgium (1973), Vatican City (1974), Greece (1996), France (1998), the Netherlands (2002), Belgium (2006), the Netherlands (2010) and Denmark (2012).
Previously, the Tour de France began in Dublin in 1998. The Giro "Grande Partenza" in 2014 will be the second Grand Tour start in Ireland. Tour de France 2014 Grand Départ will be in Yorkshire, this means two out of cycling's three Grand Tours will take place outside of continental Europe.
Sources
Latest posts by M. Özgür Nevres
(see all)