Team Colombia unveiled the new bikes they will ride in the 2013 season. Italian bike manufacturer Wilier Triestina will equip the Escarabajos (see notes 1) in 2013 with its top-range racing model: Wilier Triestina Zero7.
Previously, it is announced that Wilier Triestina would no longer be the bike supplier to Italian team Lampre, from the beginning of the 2013 season. The Italian bicycle manufacturer was supplying bikes to the team for 10 years. The Italian team will use Merida bikes in the 2013 cycling season.
After team Lampre-ISD became Team Lampre-Merida and started using Merida bikes, Italian Team's bicycle sponsor Wilier Triestina started supporting Team Colombia.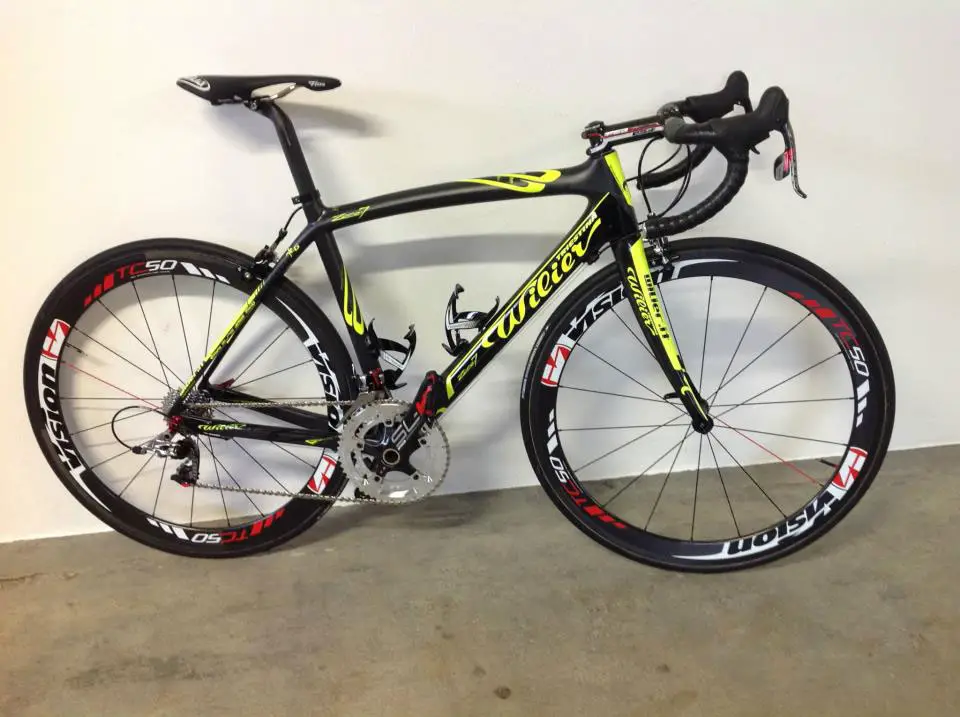 Team Colombia announced that Wilier Triestina "boasts an impressive list of achievements in professional cycling, and chose to partner with the ambitious Colombian project providing a really Inspired by Climbing bike".
Here is the announcement from the team:
"The stand-out characteristic of Zero7 is its impressive lightness: with less than 799 grams of weight, Zero7 is the lightest frame ever manufactured by Wilier.
Nevertheless, the new frame supplied to the Escarabajos in four different colors (Orange, Yellow Fluo, Red/Black e Green Fluo) does not agree to compromise: the oversize BB386EVO bottom bracket, developed with FSA, is so stiff to avoid any waste of force during the pedaling action, providing an unprecedented stiffness to the whole frame.
Along with Zero7, Wilier Triestina will also supply the Escarabajos with Twinblade Time Trial Frame, whose special customized layout will be presented in the upcoming weeks."
Specifications of Team Colombia's Wilier Triestina Zero7
Frame: Zero7
Fork: Zero7
Headset: Ritchey
Shifters: SRAM
Derailleurs: SRAM
Crankset: FSA K-Force Light BB386
Chain: FSA
Sprocket: SRAM
Brakes: FSA
Wheels: Vision
Tires: Vittoria Tubular
Stem: FSA K-Force Light
Handlebar: FSA K-Force Compact
Seatpost: Ritchey
Saddle: Selle Italia
Pedals: Time
Wilier is based in Rossano Veneto, Italy. The brand founded in 1906 as Wilier and became Wilier Triestina in 1945. Led to celebrity after the Second World War by champions like Fiorenzo Magni, in 1969 the company was acquired by the Gastaldello family, which lived up to the winning tradition through cooperation with other important cycling teams and champions, including Marco Pantani.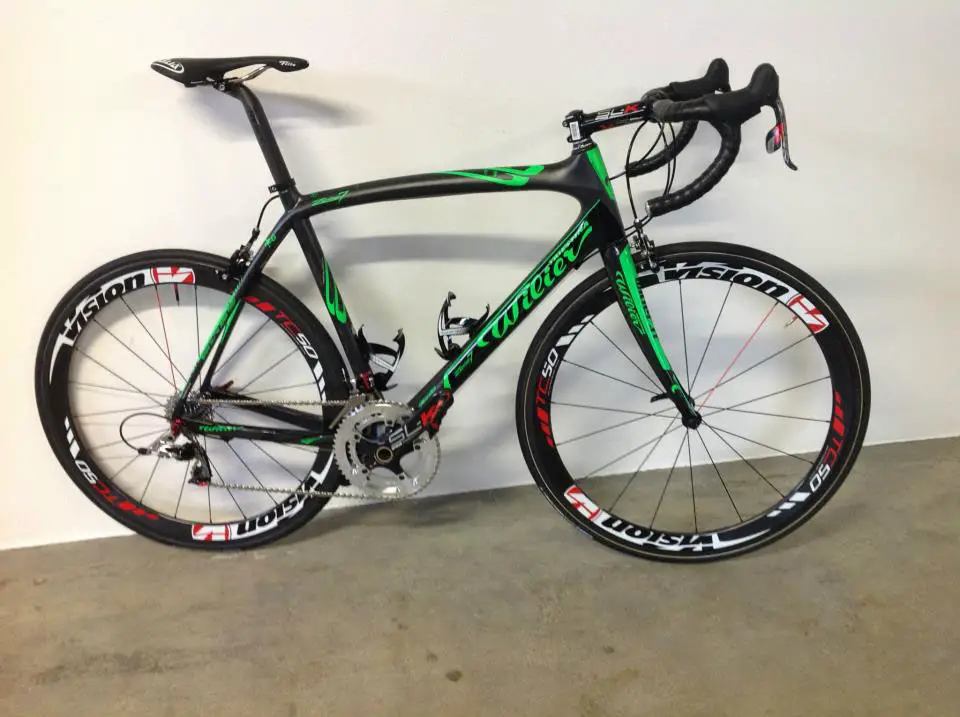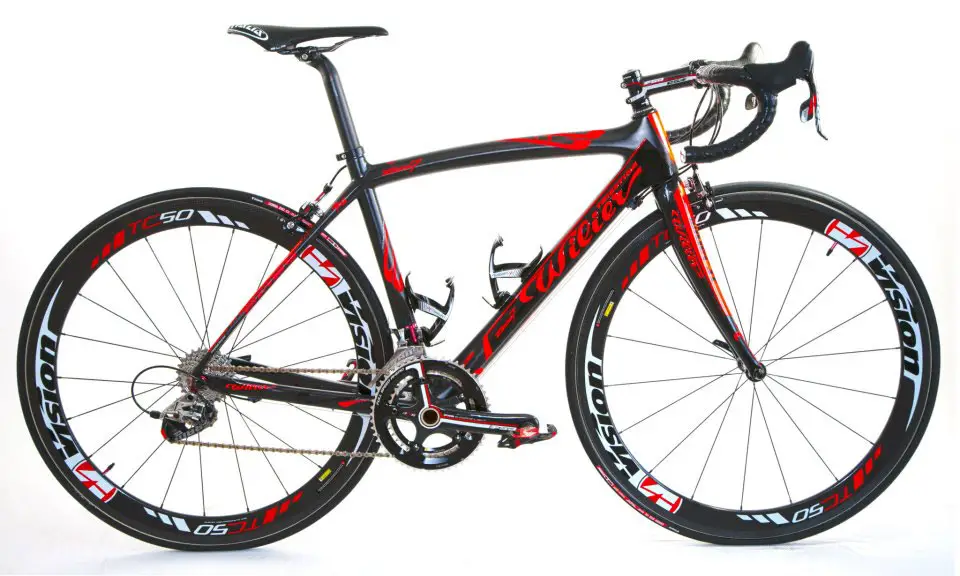 NOTES
Escarabajos means "beetles" in Spanish.
Sources
Latest posts by M. Özgür Nevres
(see all)